How to Use The Different Types of Wigs
Jan.19,2021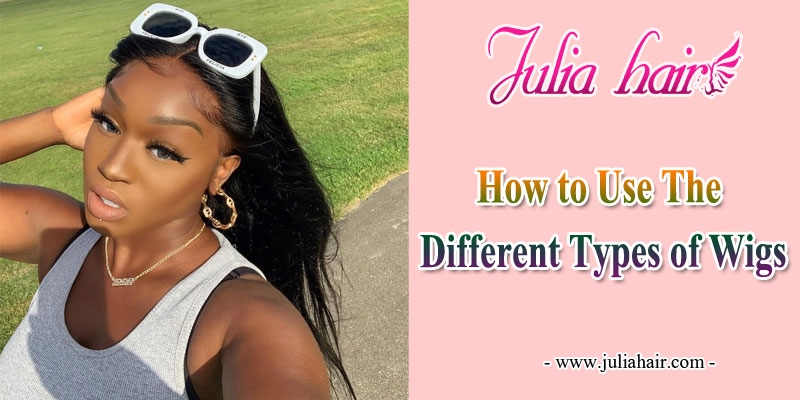 While lace wigs are versatile and can be worn anywhere, there are certain styles that work perfectly for certain occasions. To find out what type of lace works well for that special day ahead, take a look at the guide below.
The professional side of lace front wigs
Most hair extensions and human hair wigs have a stigma in the workplace. A hair wig can be seen as something a professional wouldn't care about because beauty is not a concern in a business setting. On the contrary, your personal appearance can greatly affect your employment situation. If you've ever had a bad hair day, you know the feeling of being uncomfortable and not as safe as it should be.
Don't risk appearing ridiculous and unprofessional in important business meetings with clients or during presentations to the executive board. A lace front wig is a great way to ensure perfect, flawless, professional looks on a daily basis. You can stop worrying about damaging your hair with straightening irons because you slept badly on your hair. A wig allows for sleek hair in whatever professional style you choose so you can worry about presentation and not how it looks.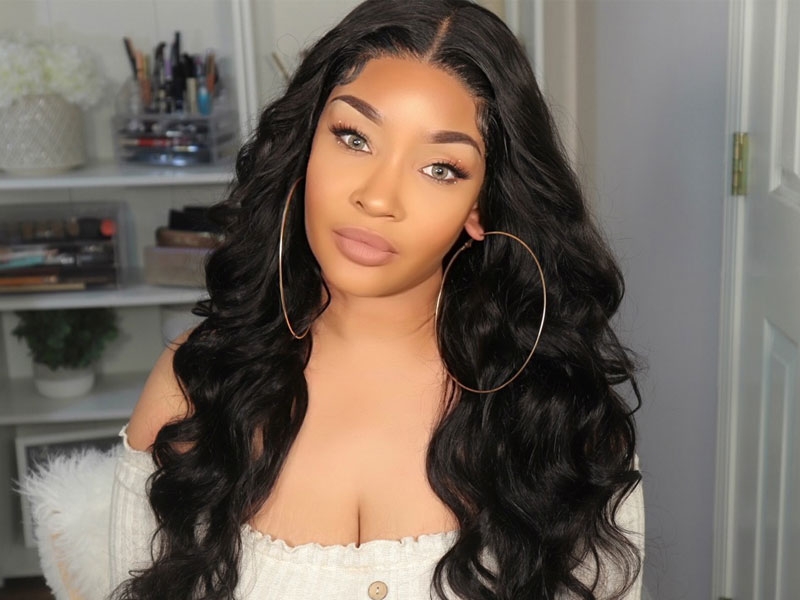 Updo's for formal events
High, collected ponytails work well for formal events and weddings. Proms, anniversaries, wedding ceremonies, and graduations are just a few of the places where an elegant crowned bow tie or tiara will look great. To achieve the beautiful look, a full wig is the best wig unit to buy.
The full lace wig or a 360 lace wig will allow you to lift all of your Indian Remy hair in one style without showing clues, wig straps, etc. Another added benefit of full lace is that if you choose to get a fuller density, the updos will be much easier to create. A full bun or French twist is much easier to create when the density of the wig's hair is thicker.
Photoshoot versatility
Many models use the help of hair wigs to achieve their glazed look. With the constant changes in photo shoot backgrounds and themes, hair should be appropriate to match. A human hair lace wig is a great way to keep up with your session schedule. Long sleek hairstyles are achieved with long full lace wigs. For a more natural look or a bohemian themed shoot, natural afro lace wig and dreadlocks styles are created.
Whether you are looking for a look with romantic curly hair or a punk rock shorts, your needs will be satisfied with a lace wig. A human hair lace wig is the best option as curling or straightening may be necessary at any time.
Full Lace wigs are great for all occasions. As simple as a woman should be able to go from office to party, she should be able to change her appearance. Stop settling for a look and getting bored of the same haircut. Try a different style each week and a different color to add a little spice to your life!
Did you know that hairpieces or hair wigs have been used for centuries? These human hair wigs are not only used as accessories to beautify, but also serve other functions. To know that more about wigs follow wigs details.
Like caps, hair pieces are used to beautify or to hide a person's bald head. Hair wigs come in all shapes and sizes, from straight wave, body wave, curly wave, short bob, and long. They also exist in different shades and textures.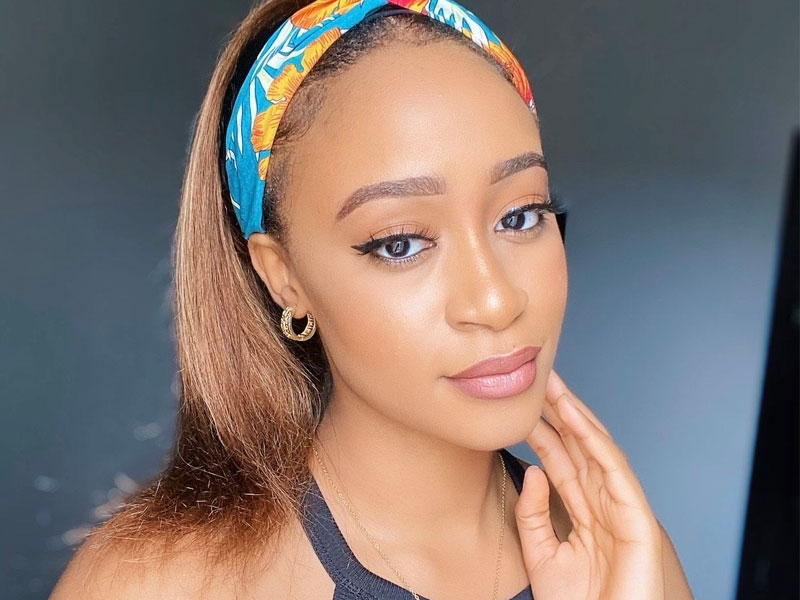 The different uses of lace front wigs:
Hairpieces are used to cover baldness or thinning hair. People who have alopecia or baldness used wigs not only to hide their heads but also to increase self-esteem and self-confidence.
During the old English days, white wigs signified power and strength because they are worn by judges, lawyers, and other high-status personalities in society. In court, judges wore hairpieces as part of their official duties.
Ancient Egyptians wore wigs not only as a fashion statement, but also to protect their head from the extreme rays of the sun.
In the entertainment industry, actors and actresses wear hairpieces to showcase the various abilities they have and to effectively perform their roles in movies.
Nowadays, hair wigs become a vital fashion accessory not only for celebrities but also for ordinary people. Women wore hairpieces because it allows them to transform from an uninteresting brunette lady into blonde pumps. Women who have short hair wear longer lace wigs whenever they want.
Did you know that Louis of Italy and Charles of England spearheaded the use of wigs as a fashion statement? People during those days wore wigs as fashion accessories. However, due to a shortage of materials for hairpieces during those days, they used animal hair to produce wigs.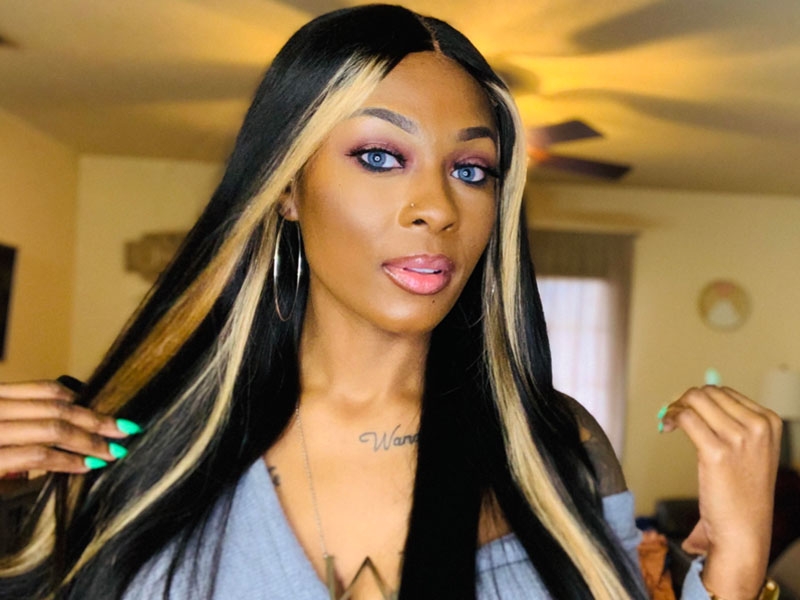 The two types of wigs:
According to the materials which made the wig, usually it divides human hair wigs and synthetic wigs in the hair market.
Human Hair Wig: It is more expensive than synthetic wig because it is made of pure human hair and can be styled in different ways. It can be last about 1 year or longer.
Synthetic Hair Wig: It is less expensive because they are made of synthetic or artificial materials. They consist of synthetic fibers or artificial hair wefts sewn together to create a base cap. Some of these hairpieces have fur like a crown to give a natural look. But it is easily frizz and matte, can't be used long time.
How to wear the lace front wigs:
Remember to always brush your hairpieces before wearing them to remove knots and tangles.
Before putting it on your head, be sure to pull the adjustable straps comfortably to fit your head.
Make sure the straps are hidden at the back of the wig and adjust the cap to cover the wig cap and fit snugly on your head. Make sure the lashes are evenly positioned on the top of the ears.
Put a few pins on both sides of the wig to prevent it from moving.
After placing the hairpiece on your head, brush it again and style it according to your preferences. You can have a ponytail, a headband, or a bun as you wish.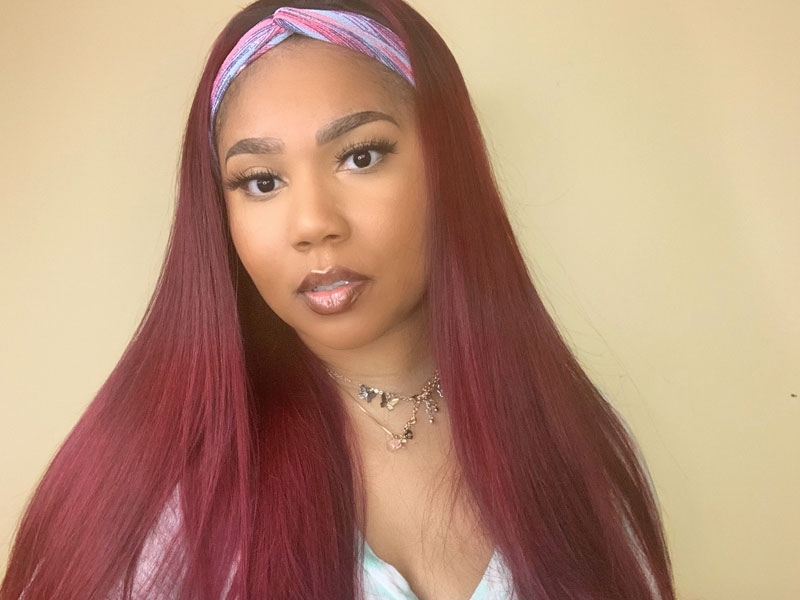 Julia hair provides the best lace front wigs, and waiting for your order anytime!
Add Julia To Home Screen, Get $100
Up To 46% For New Arrival, Without Code