How To Tease A Wig For More Volume?
Check What Customers Are Discussing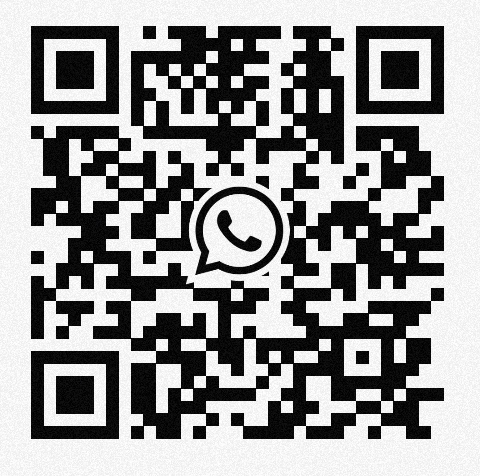 Scan The QR Code
May.10,2022
Many girls often have such troubles, although you have bought wigs with a large density, they still can not reach the fluffy hair look you want. In daily life, a fluffy hair can modify your facial contour. Especially for those who have special requirements, such as participating in a cosplay party, they often need more Voluminous hair to complete their style. Therefore, no matter what needs you have, learning about the way to tease your wig is always a good idea. We will list the steps in this blog specifically.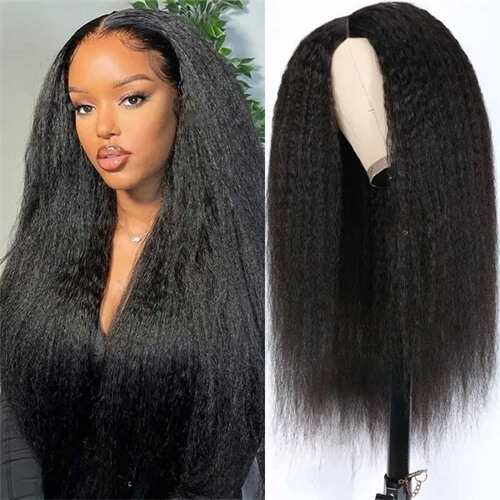 What Does Teasing A Wig Do?
There are two main reasons why you will want to be teasing your wig. The first one is obviously for the volume and the height, and even the drama of the hair look. But there is a second more subtle reason why to tease a wig, and that is because it can give the hair more integrity and more hold.
If you tease your hair, it will allow your hair to grip in to whatever style you are giving it. A brand new wig sometimes is the hardest to work with because the hair is not stiff enough to do anything with it. The wig is too clean and free, and flies all over the place. So if you do a little bit of teasing, it will your hair more resistance so that it can hold on to whatever style you like.
Is It OK To Tease A Wig?
The answer is OK, but there are some details you have to notice. There are many benefits to tease a wig, but it will also inevitably cause your wig get messy and tangled. Therefore, you have to make sure to be careful enough when teasing a wig. And you need to pay attention to the extent you tease your wig, because it is a problem to brush a fully teased wig. The tangles caused by the teasing process will damage your wig.
How To Tease a Wig?
This part will give you answers about how to tease wig for more volume. We will show you the steps as detailed as possible. Before that, for you can handle the teasing process better, please put your wig on a wig stand.
1. Brush And Curl Your Wig
Generally, whatever you want to do on your wig, brushing it and removing the tangles are always the first step. Then curl your wig, which will give your wig more volume than it being straight with all other factors being equal. If your wig is a human hair wig, you can curl it with your curling iron.
If you are going to curl a synthetic wig, rollers are more advised because of its low heat endurance. Pull out a section of hair, then start about 3/4 of the way down, wrap the end around the roller and roll it to the base. Use some long pins to fix the rollers. Now repeat wrapping rollers until finishing all the hair. Leave it for a whole night. If you have a steamer it will be better. Then take down the curls in the next morning.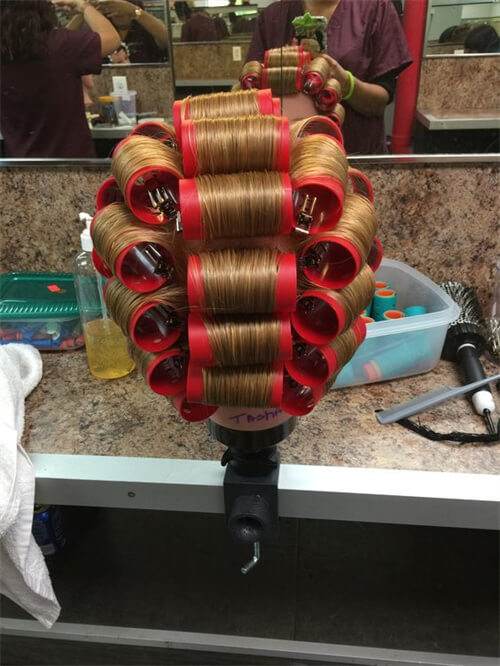 2. Use A Teasing Brush To Tease Your Wig
Take a strand of hair, and start a third of the way up the shopt of the hair. Don't brush it straight up and down, what you can do is a more circular motion. Brush the hair back and even you can go out. You will get hair like cloud, which is balled up right around the roots. During the brushing process, you have to be gentle with it. And you can see the end of hair floats out. Then your hair will turn into cotton candy texture. You don't have to tease all the hair, because this will cause a very dramatically fluffy look. You can decide how many hairs to tease according to your preference.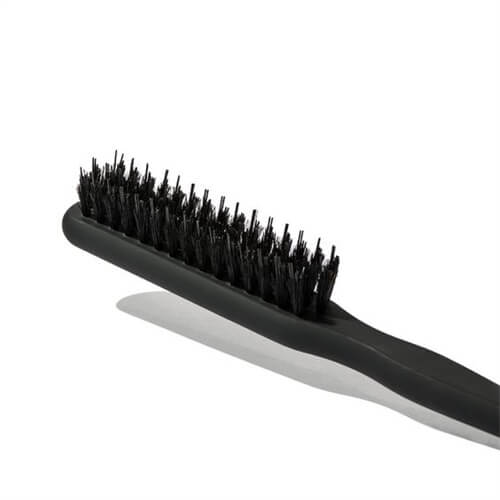 3. Tease Your Wig Again
Take the strands you have teased and tease it again. So take that strange hair in your hands and do it all over again. You are packing more hair towards the base and you will get some height out of this. The goal is to add a lot of density at the base. If you push the hair at the top of head, you will see there is a little bit of resistance there. You can stick the ends of your comb in the base of the hair and pull up without breaking the hair.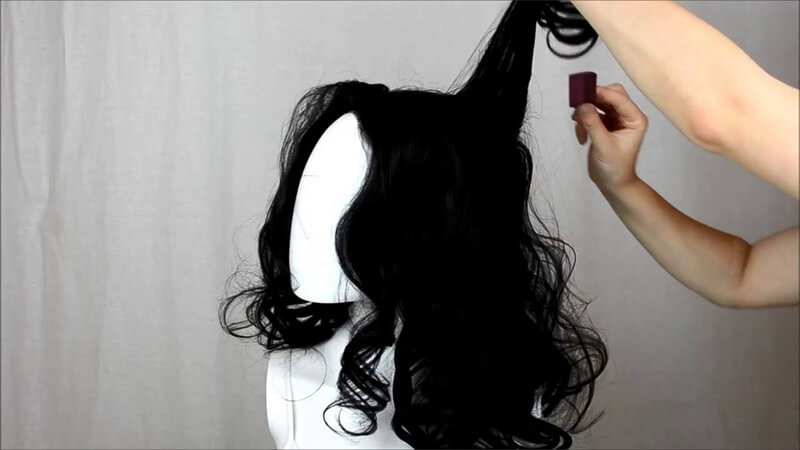 4. Brush Your Hair Gently
Brush the surface of the hair with the teasing brush very gentle, and you will see it starts to look more smooth instantly. To maintain as much volume as possible, flick the brush through the surface of the hair, and you have to take the hair a little by little at a time. For example, you if you are working at the base of the hair by doing these flicking motions, you need to smooth the ends with placing your hand as an anchor of the back hair.
5. Use Some Hair Styling Spray
after you finishing smooth the wig, you apply some hair styling spray to keep the style for a longer time. This is the final step. Congratulations, you have finished teasing your wig. You can wear it now!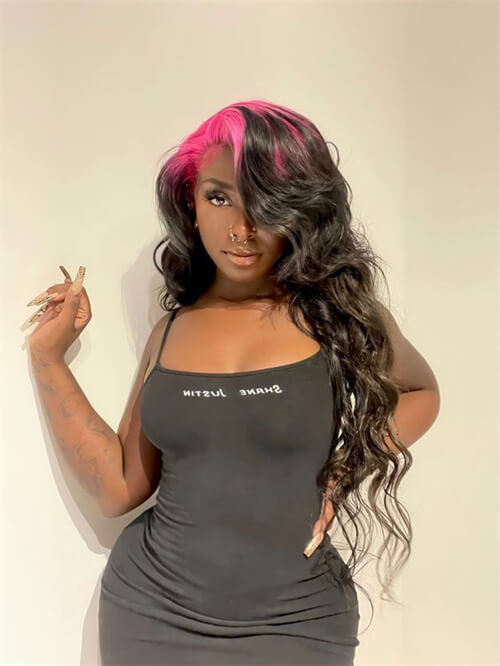 Conclusion
You do more or less teasing then it will turn up bigger or smaller. And in some other respects, the teasing is an irreversible step because when you tease the hair and run your brush through it, it stretches out the hairs and changes the hair forever. So it will never be the brand new one. But when the second or third tine you style this wig, it is actually the best because it takes the teasing easier, it stands up taller. So if you need a very dramatically fluffy look, we think choosing a synthetic wig is better.