How To Take Care Of HD Lace Wigs Properly
Check What Customers Are Discussing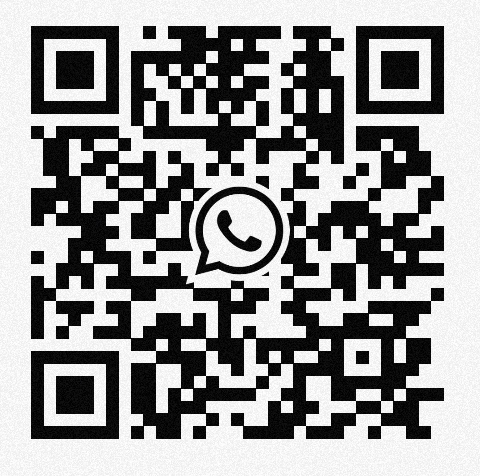 Scan The QR Code
Nov.14,2020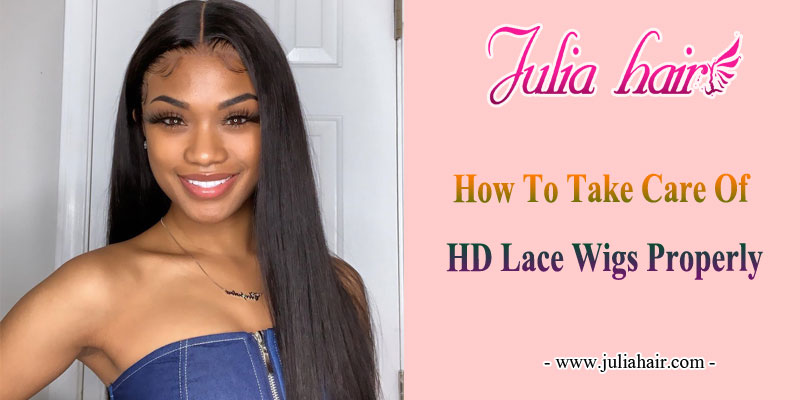 Until recently, human hair wigs were not so popular because they were always associated with the disease. Hair is a symbol of a woman's beauty, so its loss can lead to a loss of femininity and self-confidence.
Hair wigs can help with that a lot, but the difference between natural hair and them was still visible. Fortunately, natural hair wigs are usual today, so it is almost impossible to notice the difference. Many women today also wear them for aesthetic reasons, to have longer or more lush hair. If you want to find a perfect model, check julia's hair.
@bigekane NOT TOO MUCHHHHH Hair @Julia Hair original sound - Kane Erica
Limited 2 days,E Kane Fans Exclusive Code: VJ50
There are many different hairstyles, HD lace wigs as one of fabulos, invisible hair wigs, People like to wear it. If you want to buy a HD lace wig, firstly, you have to learn how to maintain HD lace wigs properly to make them last longer. Here are some tips:
1. Store it properly
During the night, you should put your wig on a mannequin head to avoid tangling and cracking of the hair.
Braids and tails may look like a great solution to prevent that, but the truth is that the best solution is to take it off and put it into the intended place.
This way, your hair will be ready for use in the morning, without additional stress and combing, which will save you a lot of time.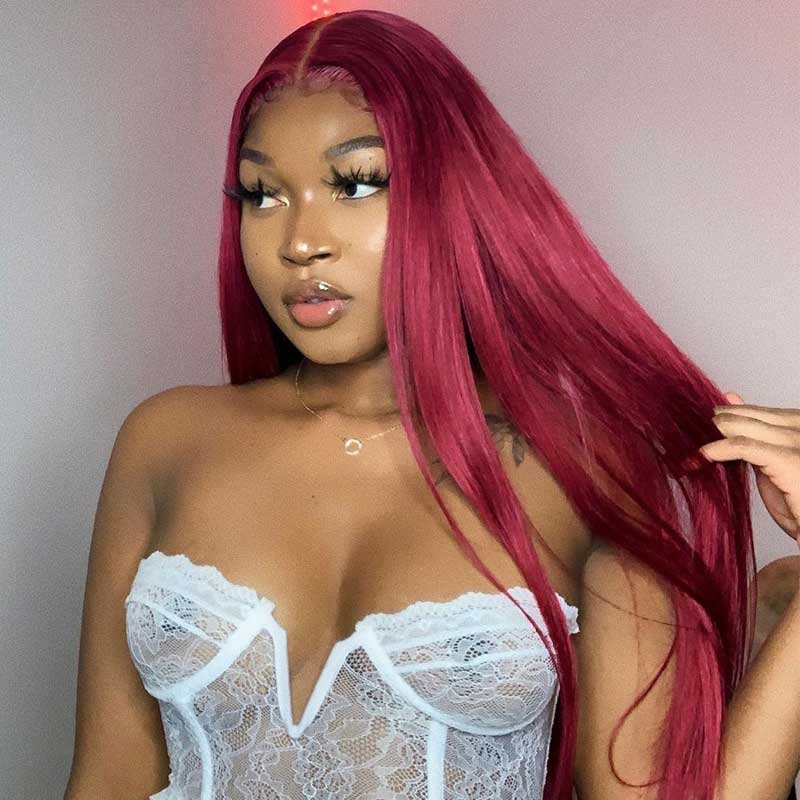 2. Clear the wig before washing
Washing with shampoo and cold water can't remove the glue traces from the lace. It is crucial to remove them properly before washing the human hair Adhesive can damage the wig if you don't clean it correctly after taking it off and also can cause that the new lace can't stick well.
Always clean every remains to make sure that the hair is clean before the next use. Parts of the glue can get tangled in the hair, and it may be impossible to clean them.
3. Use gentle cleansers
Using hard cleansers or shampoos with many oils can do more harm than good. Since the hair on the wig doesn't have a regular source of moisture, you need to moisturize it properly.
The best thing to use is shampoos and conditioner without sulfates since they can clean it in the best way without damaging.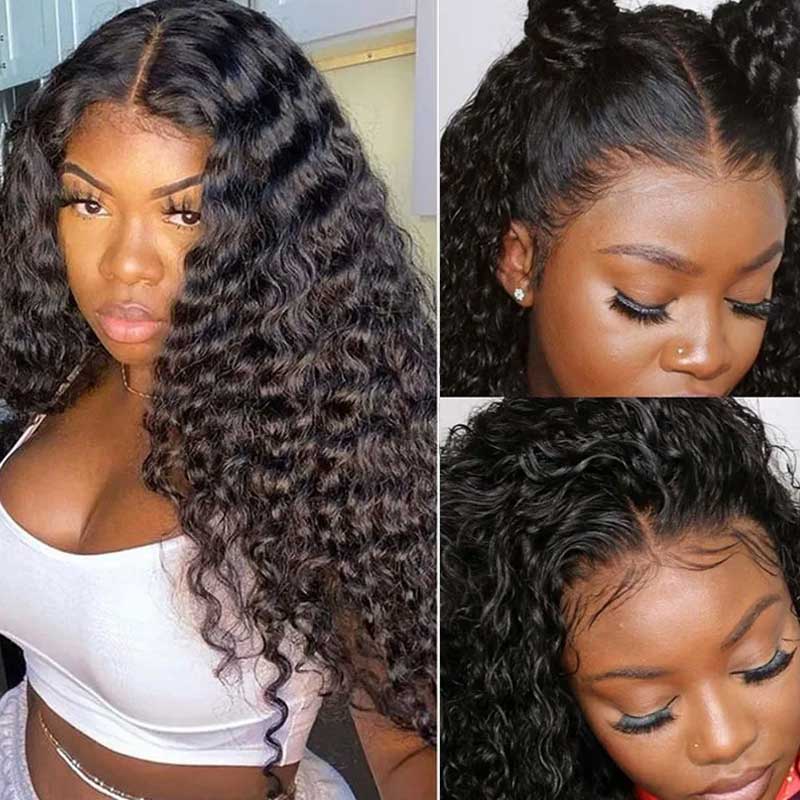 4. Don't wash it every day
Many girls need to wash their hair every day to look fresh and stylish, but the good thing with wigs is that it is not necessary. It is optimal to wash it twice a month in case you are wearing it all the time.
If you only wear it occasionally, then it is recommended to wash it once a month. Washing it more often can cause damage, and it will not last long. Don't worry it won't look dirty and messy.

5. Wash it in cold water
The best way to wash it is to close your sink and fill it with cold water. When it is soaked enough, take it out and put shampoo. Use a wide-tooth comb to make sure that the shampoo is all over it. Take it back into the water by holding it by the center and do it several times.
All hair must be going in the same direction to avoid splitting. Washing the inside should be gentle and delicate since you can tear it easily. After proper washing, leave it in the water for ten minutes and rinse it well in cold water.
6. Don't forget conditioner
Conditioning is a crucial part of wig care. If you want your hair to retain its softness and shine, it is not enough only to wash it well. After each wash, it is necessary to apply conditioner, comb it again with a wide-tooth comb and leave it to stand for a few minutes. Rinse it again in cold water and let it dry naturally.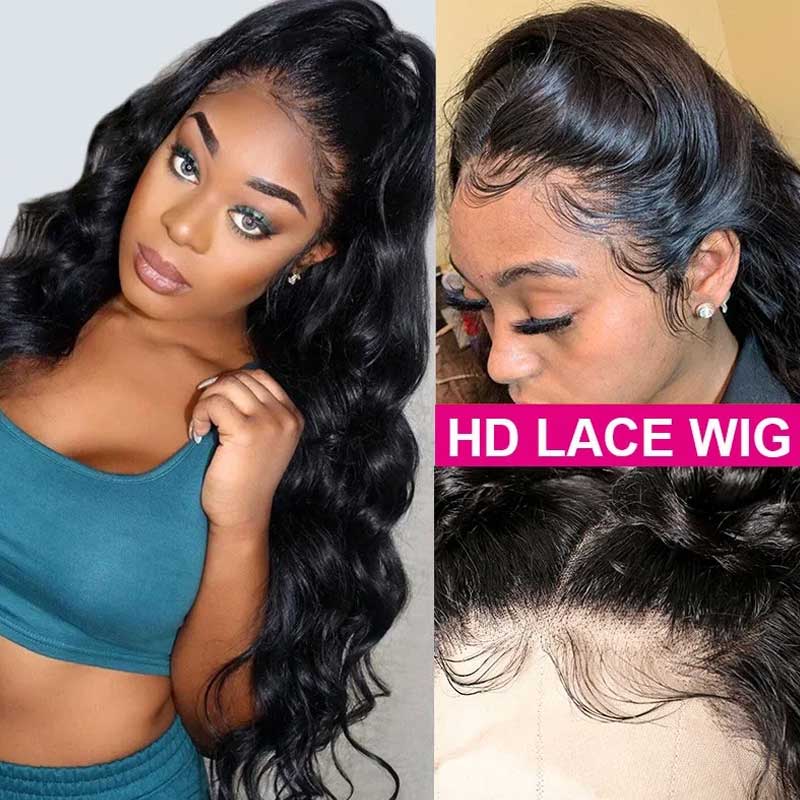 7. Avoid high temperatures
The best way to prolong her life is to avoid the heat. That would mean that after washing, it is best to let the wig dry naturally. The heat can cause damage, and there is no conditioner or cream to fix it.
Try to style it without using a hairdryer or hair straightener because that is the only way it can last you a long time.
8. Combing is crucial
There is a special wide-tooth comb, and it is best to use it to make sure that you won't damage the wig. It is crucial to comb it regularly to avoid making knots and to make it much softer.
Combing should be extremely gentle, and you should always start from the bottom parts and move to the upper. Always comb it properly without putting it away.
9. Don't wear the wig on the swimming pool
The chlorine and many other chemicals from the swimming pool can cause damage even to natural hair, so it is best to avoid wearing the wig while swimming. The water from the pool can make the hair dry but also create knots that combing won't untangle.
If you are wearing the wig every day, try to store it in the locker and use the swimming cap instead. That will help you to have a perfect hairstyle after swimming.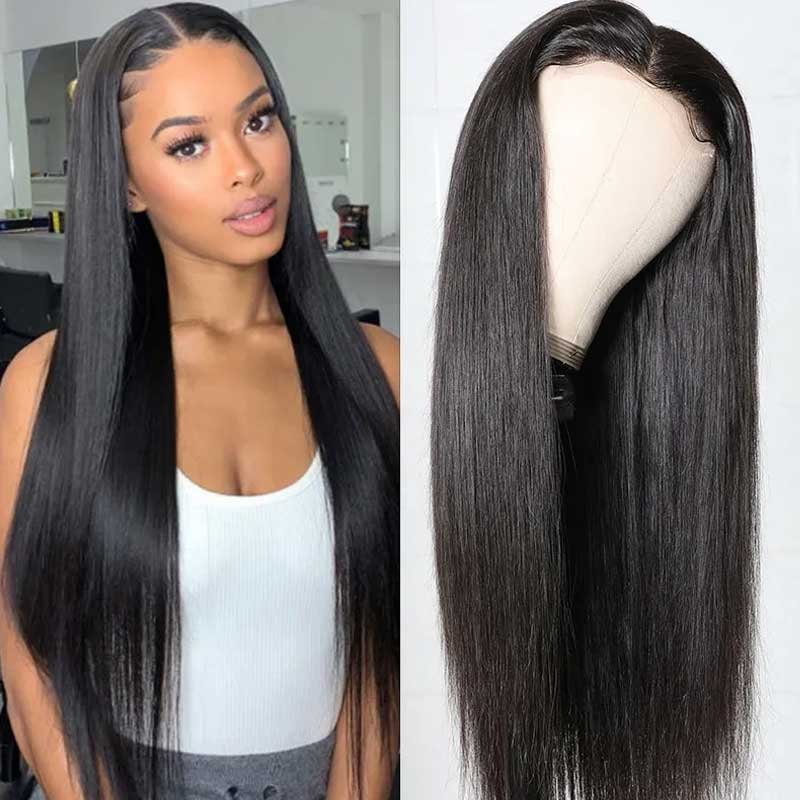 10. Avoid dying the wig
Every girl enjoys coloring her hair and trying different shades, but coloring a wig is not a good idea. Regardless of being made from natural hair, that hair cannot recover the same as yours.
Hair dye can easily damage and destroy it, and the conditioner will not be useful in that situation. That is why it is best to buy more wigs in different colors and change them whenever you want.
Making the wigs is real art today, and each of them is a masterpiece. Wearing them is normal, and many celebrities are using them to change their haircut whenever they want. The good thing with wigs is that you can try short hair and make it long without waiting.
Experiment and express yourself in that way. The time when wearing a wig meant shame is gone. Today people use them for fun, not only to cover some diseases.
This entry was posted in
Hair Care
By Julia Hair