How To Style Curly Bangs?
Sep.19,2022
Have you ever been moved by bangs? I have to admit, bangs are a really fun way to change up your hairstyle. Maybe you've heard that you can't keep bangs on curly hair, because bangs on curly hair can sometimes look very messy. But bangs can give your hair a boost. If you have successfully taken the plunge with bangs, you will get the exhilarating feeling when you take a beauty risk that pays off and doesn't end in tears and disaster.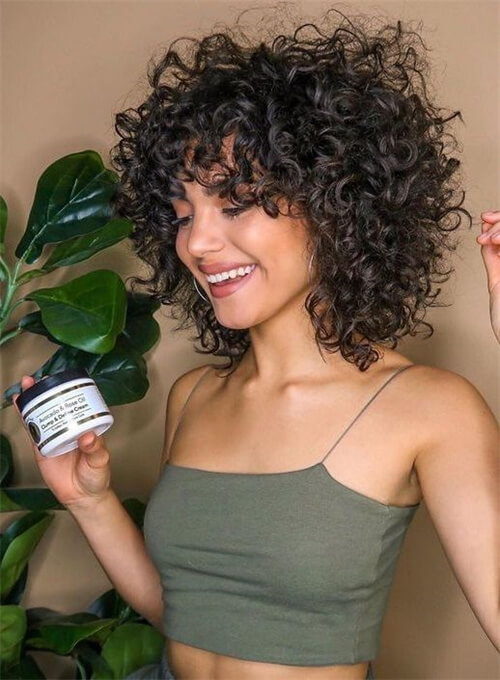 Should People Get Bangs With Naturally Curly Hair?
Of course! There is no any limits to style your hair due to the hair type. In fact, you can actually use your curly texture to your advantage. Curly hair with bangs is a match made in heaven. And once you know how to style and care for it, it will be quick and easy. Besides, curly hair bangs hold a unique power to showcase your facial features, switch up your vibe, and even make your styling process more seamless. So if you can't stop swooning over tousled curly hair bangs while scrolling through social, it might be time to try the look for yourself.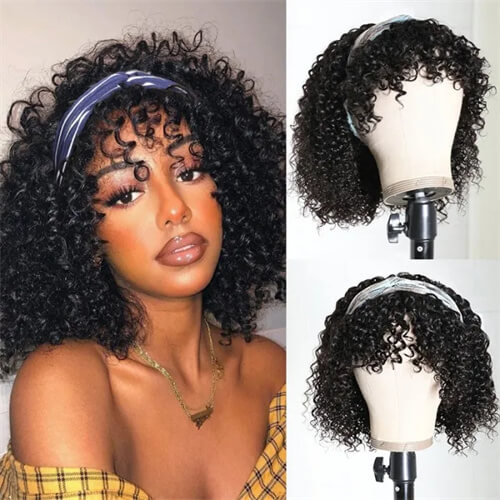 How To Cut Curtain Bangs On Curly Hair?
Before deciding to get curly bangs, there are some simple tips to ensure you come out with the exact look you desire. We will share these easy-to-follow tips so that you can transition into your new style with ease.
1. Check Whether Curly Bangs Suit For You
Transforming a new hairstyle is not a very easy decision. Because we are often not sure if this new hairstyle will suit us, will it make our appearance better or worse? So before you make up your mind to get a bang, fake the bangs in the mirror first. All you have to do is putting your hair in a bun and securing a section under the hood so that the ends of the hair are in your face around. Besides, you can borrow a pin or clip to create a quiff to alter your look to exude that same vibe. You can use this to roughly know if you are suitable for this bangs look.
2. Start With A Shag
Getting bangs doesn't have to feel so dramatic, and the textured shag that's been having a moment for quite some time now is a great way to ease in. Opt for tousled layering around your face for a flirty seasonal refresh. Please give up on the idea of a one-time cut, because you know that once your hair is cut into too short, it can't grow back to the length you want at once, so we don't recommend that you are overly enthusiastic about reducing a ton of length in the first place. Remember to trim little by little to prevent mistakes from being irreversible. If you're not sure, you can ask your stylist. If you're unfamiliar with bangs and you're nervous, consider starting with a longer hairstyle and gradually work your way up a notch every few weeks.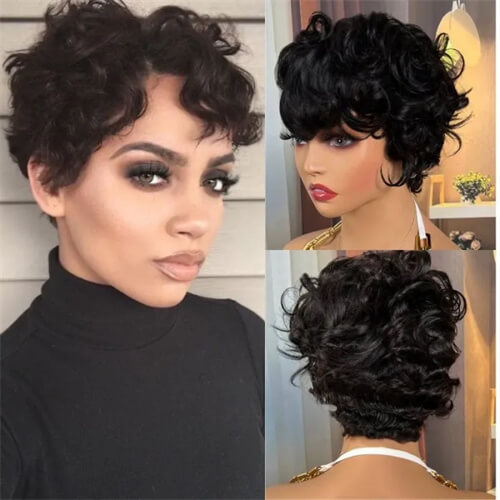 3. Consider For Shrinkage
Shrinkage refers to the amount your curls, curls, kinks, or waves spring back and curl after cleansing and conditioning or simply moisturizing, once the tresses are dry. That's why we recommend a dry cut for textured hair. Otherwise you may find that the length of your bangs are so different when they are in wet and dry, which will cause much space between your hairline and your brows. This is definitely not the result you want. By cutting your bangs while your hair is dry, you'll be able to be sure to get the exact length, style and shape you want.
4. Trim Your Curly Bangs Regularly
One essential point is to keep your curly bangs in tip-top shape is trimming them regularly, which is the key to make your bangs more bouncy. And it will help you avoid an overgrown look and keep your ends just grazing your eyebrows. To make sure your curly bangs keep a perfect length, don't wait too long to get them trimmed.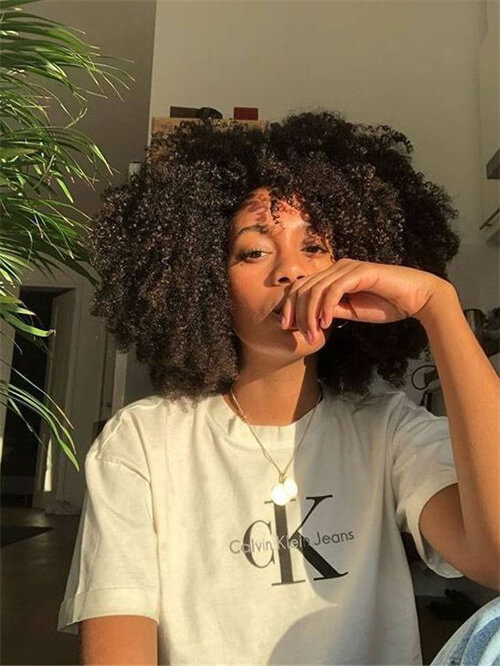 Conclusion
In the end, we need to remind you that fringe is not exactly a low maintenance hairstyle choice. They need constant brushing, washing and spraying to keep hair from flying off in rogue directions or else becoming greasy before your next wash day comes around. You can use a plethora of hydrating and moisturising products on hair when it's damp and when it's dry to keep hair looking shiny and healthy. Do you have some other tips about curly bangs? Welcome to share with us in the comment section.