How To Select The Wig Color?
Nov.15,2022
Choosing a wig color is not as easy as simply choosing the color you like. Colorful wigs to dazzle your eyes.There are many factors to consider before choosing a color for your hair. It would be best if you considered not only your personal preference but also your age, skin tone, hair type, and other factors.
Below, we will share some useful tips to help you how to pick a wig color.
1. Match Your Skin Tone
If you want to choose a color for your wig, it is important to consider your skin tone. Skin tone is one of the most influential factors in your hairstyle. That's because the wrong color that doesn't match your skin can lower your face value. Two main skin tones to consider are cool and warm tones.
Cool skin tones have blue and olive undertones, while warm skin tones have yellow and gold undertones. Examining your veins is one way to determine if you have cool or warm skin. If your veins are more blue or purple, your skin is most likely cool-toned. If your veins are greener, then your skin tone is probably warm. Your skin tone is probably neutral if you see a mix of both.
For warm skin tones, choose light blonde or platinum hair. Blonde will look especially good on these people. You can choose beach blonde hair. If you prefer darker shades, choose a darker color in a cooler tone, such as a rich dark brown or a light brown. You can also choose orange-red or rich brown shades.
For people with medium to dark warm skin tones, choose a hair color that is two to three shades lighter or darker than your natural hair color. If your hair is too close to your skin tone, your overall look will fade.
For those with cooler skin tones, you should go for brighter colors instead of your warm-toned friends. You can go for rich chocolate tones. Stay away from black tones, or choose something with warm highlights to weaken the "coldness" of cool tones.
2. Choose A Shade Close To Your Natural Hair Color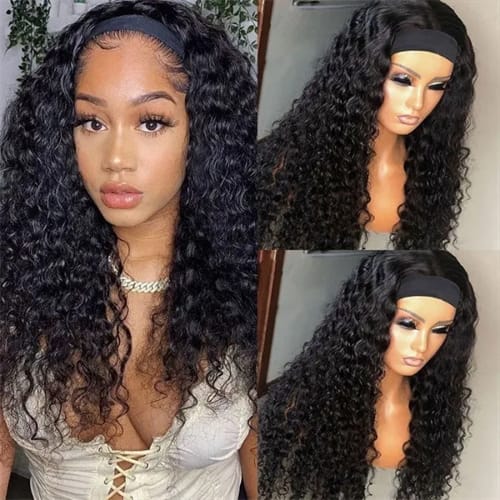 The general best practice is choosing a color close to your natural hair color. It can be darker or lighter than your natural hair color. However, if you want to choose a hair color that is very different from your natural hair color, it will look very stiff.
It will also make your friends and colleagues around you uncomfortable. And in some cases, it will be obvious that you are wearing a wig.
That's why it's best to choose two shades that are darker or lighter than your natural color. You can take a transitional approach if you want to choose a different hair color. Gradually transition between the different colors instead of going straight from light blonde hair to black.
3. Eye Color Is Also Important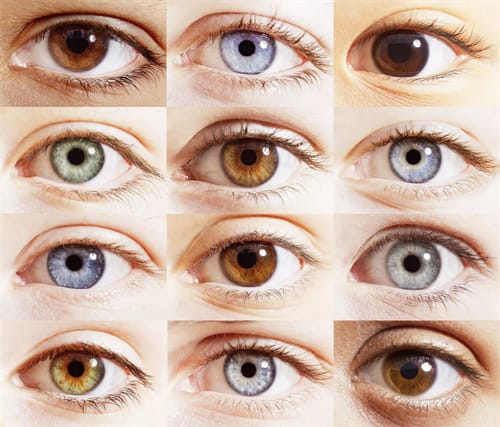 Similar to skin color, eye color is a major factor that people must consider when choosing a wig color. If your eyes are golden brown, green, hazel, or light blue (light eye color), give preference to darker hair colors, such as orange-brown, black, red, etc.
People with dark brown eyes are suitable for lighter-colored hair, such as blonde. Green and blue eyes tend to be very bright and stand out when paired with brown hair with red undertones.
No matter your natural eye color, we want to achieve the same goal - to make your eyes stand out! However, if this conflicts with the color you have chosen based on your skin tone, use that color instead.
4. Consider Your Age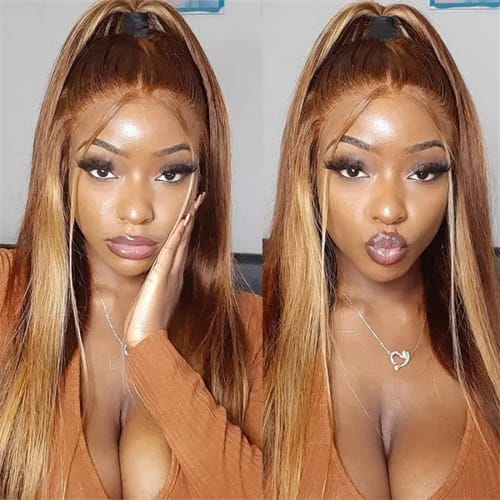 The older you get, the paler and saggier your skin becomes. Older women must choose a lighter hair color rather than a darker one. Gray or light gray works better than black hair because it helps provide a more natural and flattering look to lighter skin tones. So even if your goal is to look younger, don't be afraid to go for the all-gray look!
5. Summary
Buying a new wig will make you feel better. With a simple color change, you can instantly change your look. When making your choice, don't forget these factors mentioned above. Once you come across the right color for you, you will find a newly confident and beautiful you.
If you can't find the right wig, ask our store customer service. Give our customer service your information, and they will give you comprehensive guidance. If you want to feel the wig's color up close, you can look for some physical wig stores and personally wear a wig. And physical stores generally have professional stylists who will give you more scientific and reasonable advice.
Thank you for reading! If you have other different opinions, please get in touch with us as soon as possible.