How To Seal Wefts On Hair Extensions?
Feb.21,2018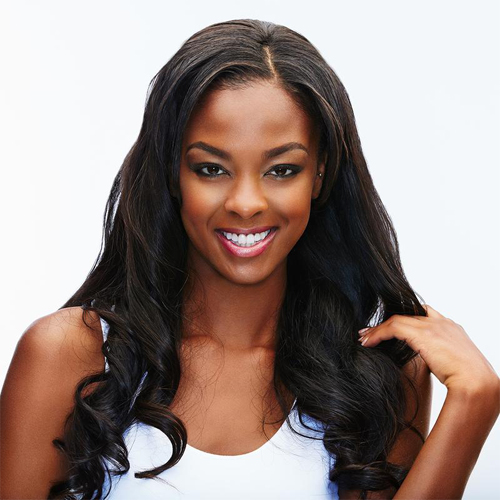 Sealing hair wefts should be one of the first things that you do once purchase your new virgin hair bundles. More and more of us are shunning cheap hair extensions in favor of good quality virgin Indian hair and why not? Virgin hair is softer shinier, moves more naturally and lasts way longer than standard beauty supply store hair.
Wefts are the basis of beautiful hair extensions. Sealing your wefts is guaranteed to be the best way to prevent your hair from shedding. If your hair has been installed for a while, you may need to have your hair re-wefted professionally first.
What Is Sealing Wefts?
Sealing wefts simply refer to reinforcing the hair extension wefts with glue to eradicate shedding altogether. By sealing the wefts as soon as you receive the extensions, you safeguard the weave against excess shedding making them last longer.

Even if you manage to get your hands on extensions that have reinforced, it is still good to get in the habit of sealing those wefts as soon as you get the hair to avoid any an unnecessary headache mid wear.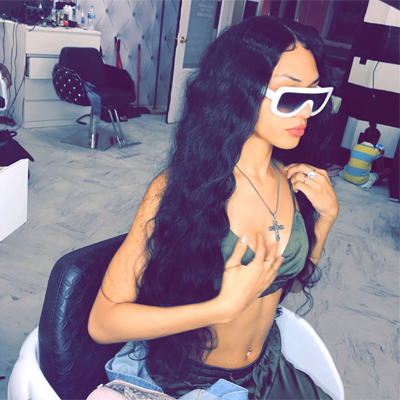 What Causes Hair Extensions To Shed?
Shedding is a standard issue in the world of hair. Consequently, it is a natural occurrence when it comes to hair follicles.

No one wants to leave a trail of hair behind them, or be met with clumps of hair every time. They style, wash or brush their extensions after investing time and money in your extensions.

Natural hair and extensions alike shed, on average, natural hair sheds 100-150 strands a day. Though all hair sheds, kinkier textures shed more often.

Extensions such as Brazilian deep wave, curly hair, or kinky bundles are more likely to shed, as they tangle more and require more attention.

Braid these textures at night to reduce tangling and therefore, reduce the rate of shedding.

Straight hair textures are less likely to shed and are easier to manage.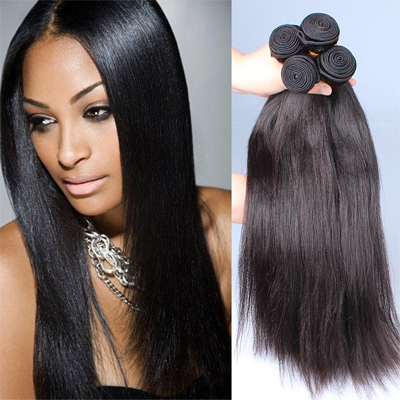 How To Seal Wefts To Reduce Hair Extensions From Shedding?
What You Will Need
Towels or cloth to lay the bundles out on to seal
Step By Step How To Seal Wefts
1. Co-washing Hair
Co-wash extensions to ensure that the wefts are cleaned.

Co-washing is the act of conditioning hair, to keep it soft, clean and moisturized.

Extensions are more likely to shed when they are brittle, think of it as your natural hair, breakage occurs when hair is not maintained.
2. Sealing Wefts
After Co-washing and drying your hair, it is time to seal the wefts. Choose a weft sealant that bonds quickly, is flexible and does not leave any clumpy residue.

Make sure to apply the sealant to both sides of the weft. This guarantees a tightly sealed weft that will minimize shedding dramatically.

Sealing wefts enable hair to last longer and provide the wearer with a more satisfactory install requiring less maintenance.
3. Choosing Double Weft Hair
Hair can be double-wefted or single wefted. Whether your hair is single weft or double weft, may not make a major difference when it comes to shedding.

Double-weft hair means that two tracks of hair sewn together. The double-wefting process reduces shedding because it is thicker and sewn more securely.

Double-weft hair can also create a fuller looking install.
4. Choosing The Sealant
Choose the perfect sealant for you! do research, ask around and see what works best.

There are many sealants to choose from some websites recommend using anything from weft sealer, clear nail polish, bonding glue to fabric sealant.

A very reasonable alternative to hair weft sealants is fabric glues.
5. Install Your Hair
Begin to install the hair while remembering to go around the weft instead of through it. You can either install hair with the flip over method or you can cut the wefts if you decide to cut the wefts go back with the sealant and apply where you cut the weft and let it dry completely then install.
Video Tutorials On How To Seal Wefts
Sealing your wefts helps to reduce shedding. When buying hair you want to protect your investment and you do so by sealing your hair with a glue. Here's a quickie tutorial showing how to seal weft hair extensions. Sealing the weft will minimize shedding and help the hair last longer.
What Will Happen If You Decide not to Seal Your Wefts?
If pressed for time we usually opt out of sealing wefts. When failing to complete this step we typically receive minimal shedding, which does not bother me.

However when we do seal. We essentially get no shedding at all, which is even better! Keep in mind that these results are not typical and different companies and manufacturers have different wefts on their virgin human hair extensions. Some are not as strong as others.

Dependent upon your preferred weft sealant you may find that the product may make your wefts very stiff, hard, and difficult to pierce with a needle. Some also take longer to cure.

It is very important to make sure that you allow your sealant to fully cure (dry) before installing. If not your wefts may turn white. However, these minor drawbacks pale in comparison to the benefit of having full thick bundles throughout the life of your human hair extensions.

The pros definitely outweigh the cons when it comes to sealing the wefts on your virgin human hair.
How To Prevent Hair Shedding?
Here's how you go about sealing the wefts.
Lay the hair extensions on a long table with the wrong side facing up. The wrong side is the one where the hair has been folded and the shorter hairs are clearly visible.

Make sure that the glue that you are using has a pointed nozzle or an applicator brush. Start applying the glue directly over the stitches on the weft being careful not to get any glue on the hair itself.

Once the entire bundle of hair has been sealed, let the glue dry completely without disturbing the hair.

When dry, move on to the next bundle of hair and seal as before.
This is a very simple process and you will find that it will extend the life of your extensions wonderfully.
Shop For More Affordable Hair Extensions
Brazilian Colored Real Human Hair Clip In Extensions
I Tip Malaysian Virgin Hair Extensions18"20"22"24" 100g
U Tip Straight Malaysian Virgin Hair Extensions