How To Revive Your Old Blond 613 Human Hair Wig?
Aug.09,2019
Black women can slay any hairstyle you give to them. We have countless hashtags and forums dedicated to black women and all their beauty. One hair trend that is continuously growing is luscious, beautiful, blond 613 hair. This is a human hair wig from Julia hair.
If your blond 613 hair wig has lost its will to live, it's time to bring that hair back to life! When your wig like that it causes it to tangle up, it causes it to just look all nasty. Today, I will show you how I turn this wig back to the natural state.
When I received the hair, so just basically how to restore every wig and because right now it is tangled. If you are looking into buying a bob wig for reasonable prices from Julia hair. This hair was originally blond 613 hair, so I did dye it to blue and installing the wig. Now, it looks bad and we need to revive the old hair wig back to life.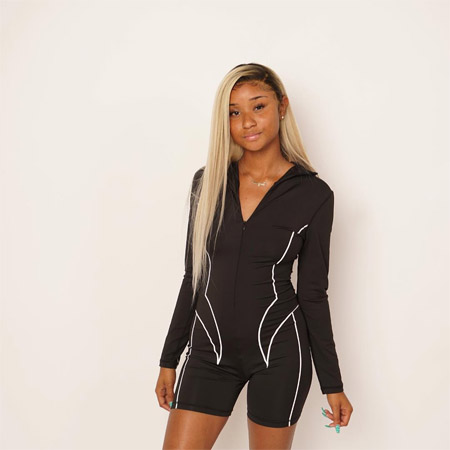 The Steps To Revive Our Old Human Hair Wig
1. The first thing that we have to do is get a lot of hot water.

2. Then we're about to add three caps of the name fabric softener. Basically, these fibers are meant to stop in. It was something basically it's gonna make the hair stop so before I keep it in the water.

3. I comb it out, so I have my paddle brush and I'm about to just comb this bad wig. It smells so good and you can already tell that you know the texture is coming back to life.

4. I'm moving this tray and I put this right on top of the pot and emptied it in the sink. So I can get some of the water out and I'm about to just put it all the way in the strainer.

5. I'm putting in a sink, so I'm letting it drain out and yet it feels so much better, it looks so good and I had glue all around. You know the front part of my lace. When I let it focus, maybe I can see is a goner like it looks so good alright.

6. Now I'm about to pump this wig started from the bottom. You have to keep coming because you don't want it to get tangled. When it's wet alright. I'll put it back on the little mannequin head and it's so fresh look. Now, this wig is refresh and back to life.
Tips To Care For Your Human Hair Wigs
Human hair wigs should be given proper treatment just as you would care for real hair. It may be a bit less effort, but to keep your hair in excellent condition, it needs proper care. Human hair wigs have different methods to keep them maintained and looking great. Now, you can take care of your wigs with a few tips:
TIP 1: Buy shampoo and conditioner specifically meant for wigs. Sometimes the chemicals from our regular hair washing products can be too harsh for wigs, so it is imperative to buy the right hair care products. The great thing is there are specific products for human hair wigs so you can use the proper products.

TIP 2: Don't sleep or shower with your wig! I'm sure many of you know this but, make sure you take your wig off before you shower and rest to keep it in it's the best condition.

TIP 3: Keep your wig in the proper place. Do not leave your wig lying on the floor or in some random spot. It is best to put your hair where you would typically hang it so that it does not become tangled. This makes it is easy for you to grab and install the next day.

TIP 4: Gently brush out your wig when necessary. You do not want excess hair coming out of your wig. Gently detangle your hair to keep it nice and thick.

TIP 5: Don't neglect your natural hair to wear a wig. Make sure your natural hair is well taken care of as well! I cannot stress this enough. It is just as necessary to keep your hair in tip-top shape as well as your wig. Your natural hair should be your number one priority.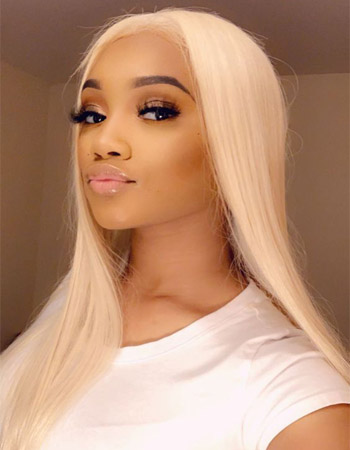 Make sure that you all buy human hair wigs at Julia hair mall. They are all 100% human virgin hair. Short bob human hair wigs, full lace wig, lace frontal wig, and blond 613 hair wig are most popular for modern girls. If you are looking for the best price with top-quality virgin human hair products, a customer-orientated return policy, and services, and free shipping, Juliahair is the right place for you!
This entry was posted in
Hair Care
By julia hair