How I Prepare My Natural Hair And Install Headband Wig?
Aug.12,2021
Today I'm back with another headband wig video for you guys, so this one is coming from julia hair, and they sent me their 24-inch water wave headband wig and they didn't see me. I think they sent me one headband actually, but I didn't wear it so that should tell you.
Any headbands but this are the wig very bouncy flowy shirt out of the box and it just has actually the construction on this one. This is the first as you guys can see, there's only one big clip on the top and one big clip on the bottom. There's none on the sides at all, so I kind of wanted to go more in detail with you guys about how I prepare my hair underneath for the headband wigs.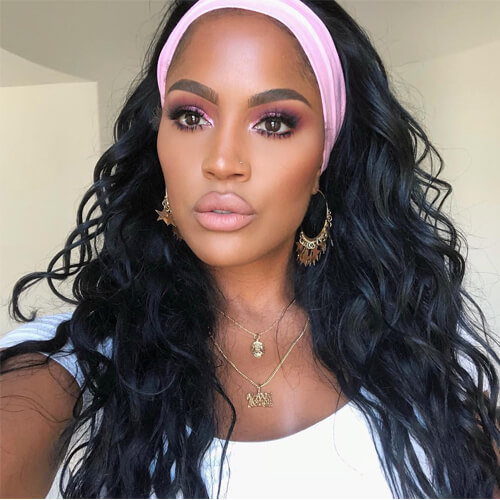 How is Headband Wig Different From Regular human hair wigs?
Headband wigs are different from half wigs or regular wigs. It is easy to differentiate a headband wig from a half wig; the headband is the key. If you can detach and attach the headband, then it's a half wig.
So, you can tell a headband human hair wig apart, but you want to know why someone would prefer it to other traditional wig styles. Well, the truth is that headband wigs offer maximum comfort to their users.
The headbands attached to them are elastic and gentle on the surface of your scalp. You don't need to use hairspray to hold the wig in place. Therefore, glue-free wigs are a fantastic option for people who want to start wearing wigs. They are also suitable for people who have bald heads as they are a protective wig without anything that could damage your hair and health.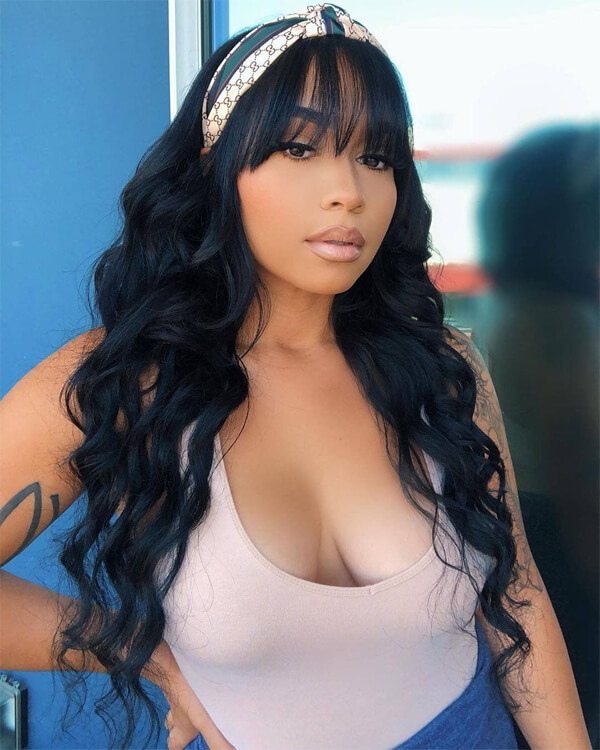 How I Prepare My Natural Hair Before Installing?
So, as you can see, I just part my hair because I want it to be as flat as possible, comb it through from the roots and then I'll flatten it out with some eco styling gel.
Once I've got the back half of my hair flat, I'll tie it into a ponytail. I'll put it on a ponytail holder to keep it flat.
I put it very low and then I comb it out to make sure it's as flat as possible. Then I lift it forward as if the hair is spread out at the back of my head.
Then I use a tool to smooth it out, and yes, that's all I do.
How To Install Headband Wig?
I don't put wig caps or anything else on headband wigs, otherwise, they tend to look long. If you guys want to see me wearing a wig and styling a wig, then move on to my next video. In this video, you can see the details on how to wear a headband wig.
Tips On Wearing A Headband Wig Naturally
Sometimes the shape of your face can affect the effect of a headband wig. Learn how to match your headband wig to different face shapes for a more natural overall effect.
1. If you have an oval face when you wear a headband wig don't push the headband back more, it will look as if it is going to fall down the back and this will become a bit odd, so placing it around your hairline will be nice, stable and natural.
2. If you have a long face and wear a headband wig with curls, a braided one, or even a headband wig with fringes, then putting a wide headband on top will look more natural.
3. If you have a round face shape, the headband wig should ideally be 20 inches or longer in length to make the face appear longer.
The Best Wig - Julia Hair Water Wave Headband Wig
Hey guys, that's it for today's video, this is how the different wigs look and I think it looks really, really nice. It's not as soft as some of the other wavy wigs I've tried. But it's still a beautiful wig. I think it turned out really, really well. I wasn't disappointed and I liked the length of it.
I don't know if I've tried a super long headband wig, also look at that shine. If you guys enjoyed being sure to give me a huge thumbs up let me comment down below to check out Julia Hair.