How To Make Full Lace Wig?
Apr.20,2018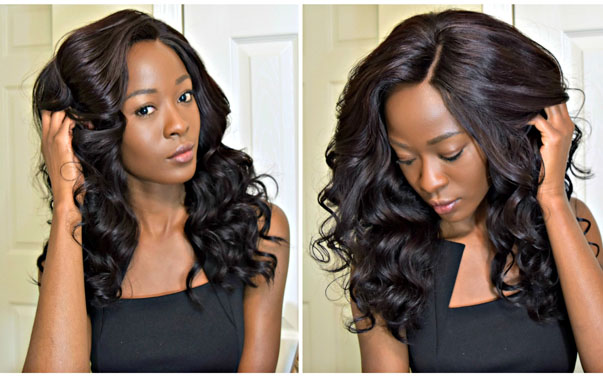 Human Hair Wigs are quickly becoming everyone's favorite method of hair extensions - and we totally understand why. They're easy, fun and offer a lot of versatility. We've already shared why to choose real human hair wigs, but today we're going to be breaking down how to make full lace wig.
Firstly, What Is A Lace Wig?
A lace wig is constructed of a very thin mesh/lace cap. It is constructed to have a very realistic hairline. You can part the wig and it looks very natural. The wig appears as if hair is growing right out of your scalp and hairline. You apply the lace to your skin with lace wig adhesive and the lace vanishes once adhered to your skin. Lace wigs are very versatile, you can wear a high ponytail or updo.
The Types Of Lace Wig
The Lace wigs include full lace wig and lace frontal wig. Both of them are breathable and comfortable to wear.
Full Lace Wig: Full Lace Wigs are constructed with the entire cap being lace as well as the perimeter of the wig. Full lace wigs allow you to wear your human hair in high updos and ponytails and part the hair in any direction. When you apply the wig, you will have an undetectable hairline.
Lace Front Wig: Lace Front Wig is constructed with lace only in the front of the wig and the remainder of the wig is constructed with a regular netted wig cap. You will not be able to wear a front lace wig in high up dos or ponytails and can only part it in the front lace area.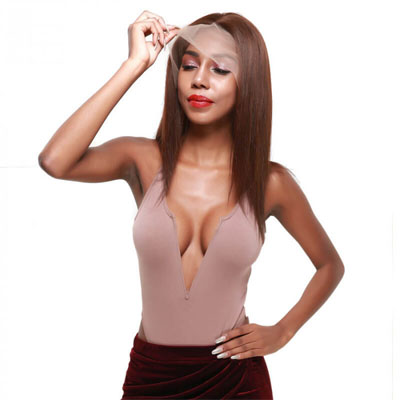 Step By Step: How To Make Full Lace Wig?
Full lace wigs look natural and stay put when you put them on correctly. They can even be worn during most sports activities without coming off. Put on your full front lace wig the right way so that only you will know that those luxurious locks are not yours.
The full lace wig that we'll create today makes that a reality for us.This technique will produce the wig that fits your needs and more importantly your personal style. So let's jump right in.
What You'll Need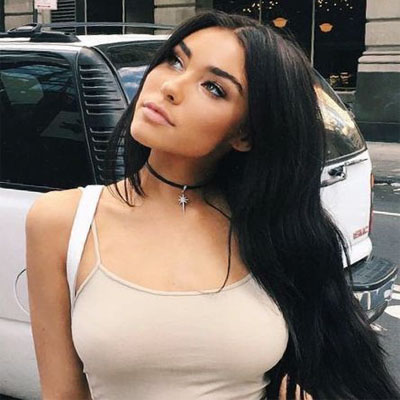 Step 1
Put on a flesh-colored wig cap, tucking all of your hair inside the cap. Adjust the wig cap so it sits at your front hairline. If you don't want to wear a wig cap, comb your hair back away from your scalp line.
Step 2
Trim the lace on the full lace wig. This only needs to be done the first time you use your wig, and it does not need to be done if the lace has already been trimmed by the manufacturer.
To trim the lace, put the wig on your head. Use hair clips to fasten the wig hair back away from your scalp line. Trim any lace that sticks out past the wig hairline using a pair of sharp scissors.
Cut small amounts of lace at a time to avoid accidentally cutting too much. Be careful not to cut any of the wig hair. Leave a little bit of lace sticking out past the wig hairline, but no more than 1 inch.
Step 3
Clean the skin by your hairline with a cotton ball dampened with Isopropyl alcohol to remove body oils that could prevent the wig adhesive from sticking properly.
Step 4
Apply scalp protector to the skin by your hairline. This only is necessary if you have sensitive skin.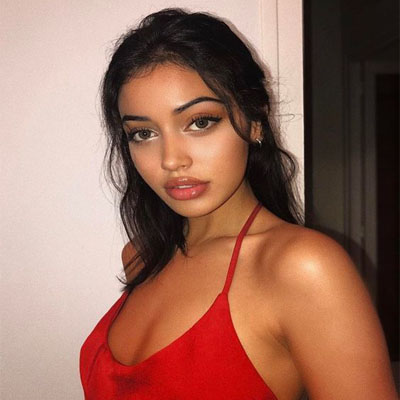 Step 5
Attach wig tape to the edges of the full lace wig. The tape is applied to the edges of the lace around the underside of the human hair wig. Wig tape can be used alone or in combination with wig adhesive.
Step 6
Apply a thin layer of wig adhesive to your scalp using a cotton swab. Allow the wig adhesive to dry for the length of time recommended on the label directions. Wig adhesive can be used alone or in combination with wig tape.
Step 7
Position the full lace wig on your head. The easiest way to find the front-center of the wig is to part the hair on the wig. Parting the hair will reveal the hairline. The middle of the wig hairline should line up with the middle of your forehead at your hairline. Press down on the edges of the wig for five seconds to make the adhesive stick to your skin. Style the full lace wig as you desired.
Video Tutorials
How to take care of the full lace wig?
With good and proper care, you can keep using the full lace wig for years.
1.When not in use, always store your wig on a mannequin or wig stand to maintain its shape.

2. The frequency of cleaning will depend on your environment, lifestyle and amount of perspiration.

3. Suggested guidelines for cleaning are after 10 to 14 days of wear.

4. Never put your lace wig in washer or dryer, it will seriously damage it. You should hand wash the lace wig.

5. Avoid use chemical on the wig hair.

6. Comb the wig hair before you hand wash and shampoo it.

7. Make the hair wet first before you shampoo it, and try to keep the same direction when you shampoo and hand wash it.

8. Total wash and clean it, then condition it, after a final wash, you can dry it.

9. Use a towel to dry it, then let it naturally dry.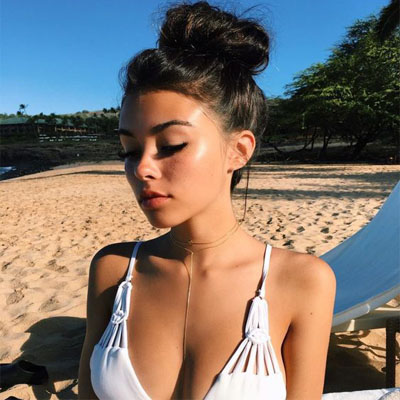 Friendly Tips
You can remove any wig adhesive you accidentally get on the wrong areas of your skin with a cotton ball or swab saturated with Isopropyl alcohol.

Remember to keep in the same direction when you either wash or dry or clean the lace wig hair and do everything as gentle as possible.
Shop For More Affordable Human Hair Wigs
Shop For Julia Peruvian Curly Hair Full Lace Wigs
Shop For Julia Cheap Straight Full Lace Wigs
Shop For Julia Short Wavy Brazilian Real Hair Bob Wigs