How to make a T part wig look natural & real
Nov.18,2020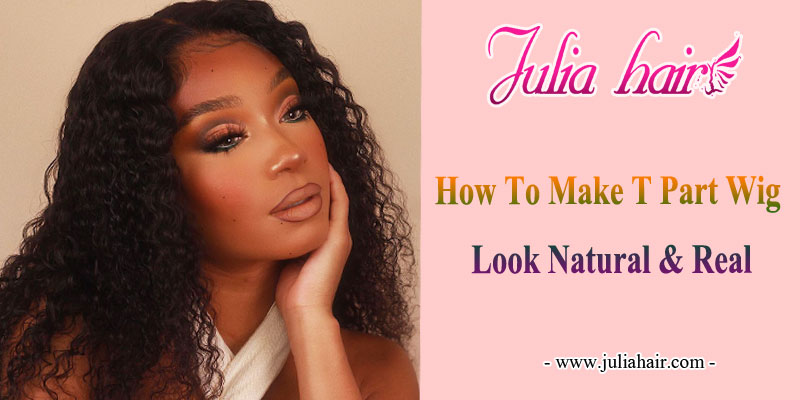 For African America Women who like to change themselves, while don't want to visit a hairdresser or do hair extensions, wigs are the right solution. People care about how to wear a T part wig natural & real.
T part Wig is an ideal solution for those who are not patient enough to wait for their hair to grow, as well as for those who are unsure or brave enough to shorten their long hair. There are synthetic wigs and human hair wigs. Wigs for black women become a fashion trend nowadays!
Quality wigs are made of real human hair. However, preference is always given to wigs made of real hair because they suffer from high temperatures, ie curling and straightening hair, as well as coloring.
Different hair wigs have different price, there are many factors that influence the price of a wig.
Hair material, whether it is made of natural human hair or not
Hair length - the longer the hair, the higher the price
Wig production - the ways how to process.
When it comes to wig colors and styles, juliahair.com offers a wide choice. Blonde wigs have proven to be the most popular because dyeing your hair blond is extremely harmful to natural hair.
In addition to wigs that cover your hair in sweat, there are also those so-called part wigs, which only complement your hair where it is sparse. Part wigs have clips that fasten to the hair, and T part wigs are very popular among girls because in just a few seconds and with minimal effort they get a completely different look. Let us share some knowledge about T Part wigs, why it is popular.
What are T wig wigs
The word itself tells us these are wigs that are placed on the head where the hair parting and the front part of the hair that goes along the face, forming the letter T in this way. The hair strands on the T part are sewed by hand-tied, very natural.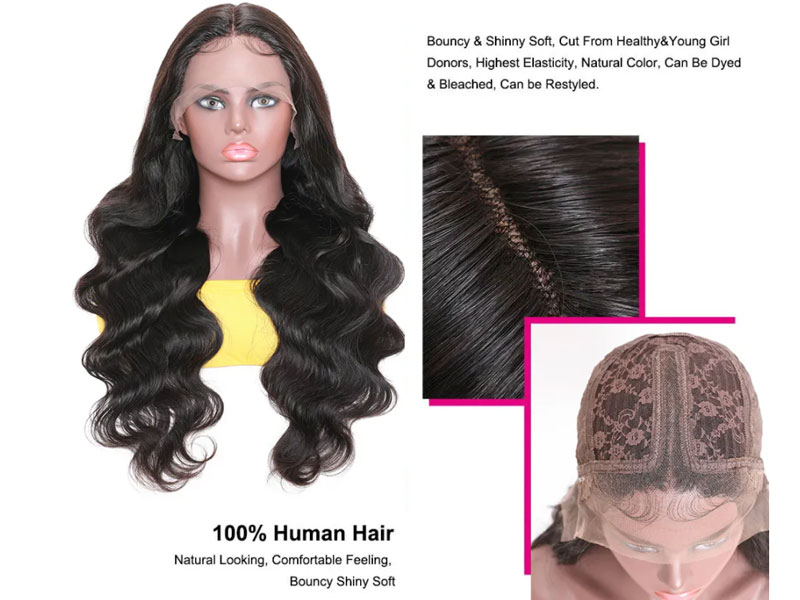 How many ways to use T part wig
For the wig to fit perfectly and go unnoticed on their head, they need to pay more attention to the color and shade before buying. If they can't find one that is the same as their hair color, it's best to dye it to that color. Only after they do that they can know whether the hairstyle will look good. As follows, let us list some hairstyles in daily life.
Ponytail
Simplest hairstyles but never go out of fashion. By installing a T part wig upon your head, you will be able to create the perfect ponytail while your tits frame your face. This hairstyle is suitable for all events, and to make a difference between the day and evening variant, play with make-up.
Braids are always in
Braids never go out of fashion, whether it's one, two, or more. Let the two strands fall on your face and you will get a perfectly romantic hairstyle that will certainly not go unnoticed. In case you are getting ready for a more elegant outing, it is enough to pick up the braid in a bun.
The headbands attached
Loose, long hair that the wind plays with will ignite the fat of every man. What you can do is put on a headband that fits with your wardrobe. You will have a perfect hairstyle and a complete outfit.
Low tail
Many associate a low ponytail at first with doing some work and carelessly buying hair into a ponytail so as not to bother. But we have to tell you that you are wrong because a lowered tail can look elegant and more elegant. Make curls and tie them in a ponytail, and leave two curls to frame your face, thus contributing to the elegance of the hairstyle itself.
Half up-topknot bun
This is probably one of the most popular hairstyles in the last two years. Tie the front of your hair in a wax bun, and make curls out of the rest of your hair and you're ready to go out on the town!
There are many more ways to look like a real movie star with T part wig. Moreover, many celebrities have been using these little tricks for years, especially when it comes to professional filming or appearing on the red carpet. When they can wear wigs, why can't you?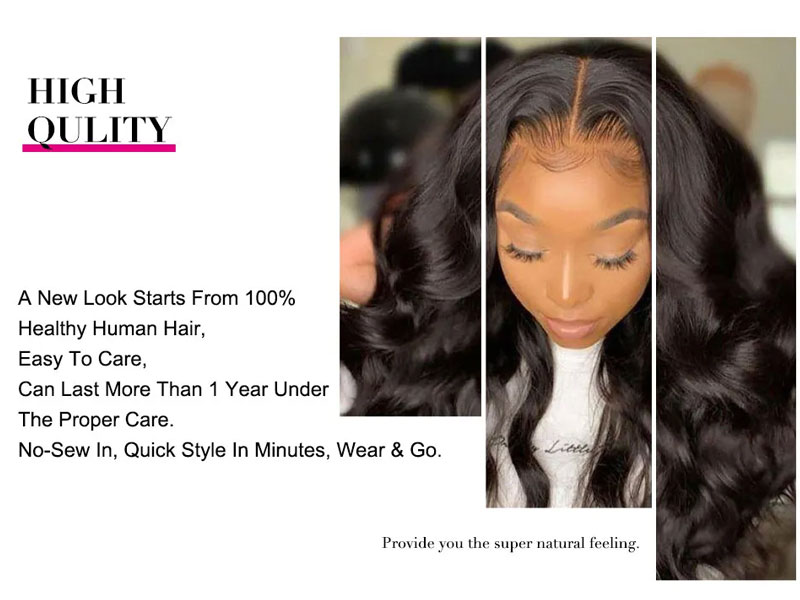 How to choose the right T part wig hair texture
Knowing what hair texture you want before buying a wig.
Although many women like to buy wigs with short hair because they do not want to cut their hair, but want a change, there are many more who take wigs with long hair. It is important to pay attention to the quality of the hair wig because it is something that can last you for years.
Another advantage of a wig with long hair is that you can change hairstyles and shorten its hair when you want. Although quality wigs can be quite expensive, you do not need to water for this investment, because a quality wig will serve you on many occasions, whether it is one made of synthetic or real human hair. Of course, a synthetic wig can't be used for many times.
Pay more attention to the size of the hair wig
Although almost all are made in standard sizes, you can also find those that deviate slightly. It is important that it does not sting you and that you do not mind when you put it on.
Now, many hair vendors provide wigs with an adjustable band, no matter which size it is, customers can adjust it to fit their head. Even some special sizes, manufacturers provide custom service, customers can contact the service center to get the details about how to customize a personal wig.
Wigs have been popular since ancient times. It is believed that they gained their popularity in the 18th century, during the reign of Louis XIV, who himself suffered from premature hair loss. Over time, their purpose changed, so they were later worn by lawyers and later by actors.
Today, women and even men wear hair wigs for various reasons. While some are eager for change, others wear it because they face hair loss or the consequences of treating vicious diseases such as cancer. Whatever the reason, physical appearance is not crucial, but it is certainly something that can give us confidence.
In any case, hair wigs contribute to physical appearance, and since we live in a time when breast augmentation, lips, and other body parts have become so common that almost every third woman has made some correction on themselves, then why run away from wigs that will highlight your beauty in the right way with T part wig?