How To Make A Short Bob Wig
Check What Customers Are Discussing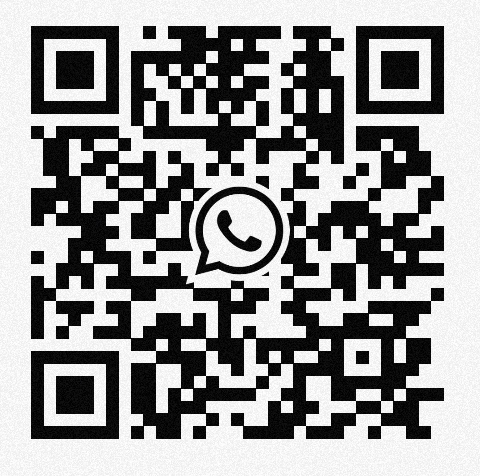 Scan The QR Code
Feb.12,2020
A short bob wig is very suitable for people who use a wig, the price is competitive, the quality is 100 human hair, and the effect is active. People who wear a short bob wig is very smart and energetic. Do you how to make a short bob wig, today, we will share with you the method step by step.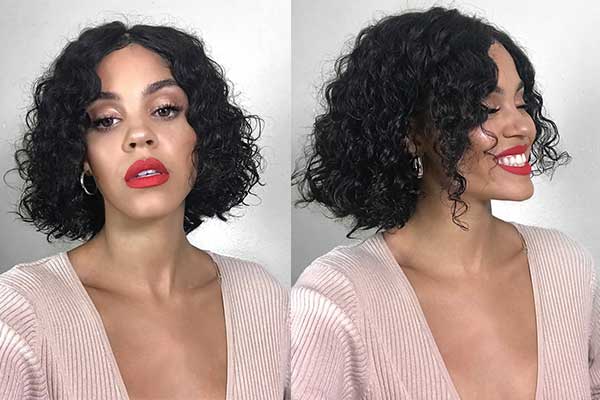 Wigs for black women has an amazing result which add their confidence and beauty. There are various hairstyles, such as straight wave wigs, body wave wigs, and other wavy wave wigs. According to the hair length, you will see long hair wig, medium hair wig, and short hair wigs. A short wig always called short bob wig which becomes more and more popular in the hair market among African American women. Some are attracted by this hairstyle, they are confusing about how does it realize? Here are the details how to make a short bob wig.
Before you sew in a wig by short hair weave ( 8 inches to 12 inches), you need prepare materials for sewing.
Tripod stand, Mannequin head or block head ( resembles a real head), Hair weave and a lace closure (or a lace frontal), Wig cap (straps adjustable), Needle thread (use cotton or nylon), Measuring tape, Scissors.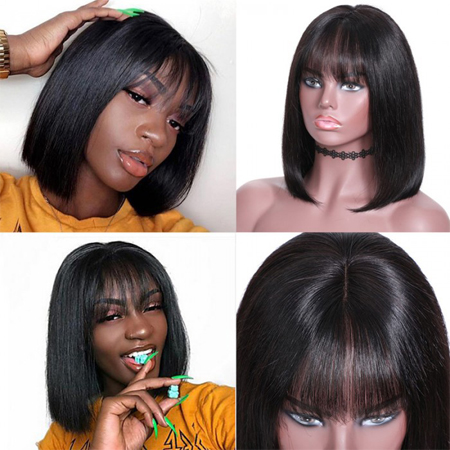 These are steps for making a short bob wig.
First, you should measure your head size, then prepare the mannequin head, and fix it well on the tripod stand. After it, put the wig cap on the mannequin head, and adjust the strap to the right size. Mark the hair tracks on the net cap, then you can sew-ins on the hair net.
Second, choose the human hair weave you will use, today we choose human hair which is comfortable when you wear it. Following the hair tracks, sew in hair extensions on the cap. Please make sure it is tight. About the lace closure, you can sew it first or sew it after finishing the hair weave around. You can make a part on the closure which make the short bob wig very natural.
Third, comb and style the wig. After you finished the wig, please make sure use the wide comb to avoid shedding or tangling. You can style the hair to the hairstyle you like. Cause all the hair we sell is 100 human hair which can be bleached, permed or styled. When you use the iron flat, set it in the proper temperature, or it will ruin the hair.
Forth, trim the hair and make it a good shape. After you sew all the hair, if it doesn't well for your face shape, you can trim it and let the wig has a good shape.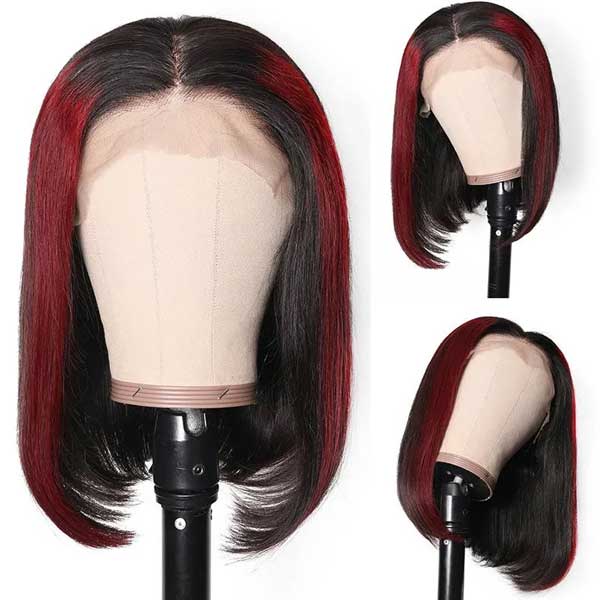 Introduce about short bob wig in Julia hair mall:
Hair color: natural black or other highlighted lace wig
Hair length: 8-inch to 14 inch
Wig style: half handmade and half machine made
Cap sizes: 21-22.5 inches (adjustable)
Materials: 100% human hair remy
Hair Texture: we have Brazilian hair short straight bob wigs, Malaysian hair straight bob wigs, Peruvian hair straight bob wigs, and Indian straight bob wigs.
Hair Advantages: it is lustrous and nice in any view. Several inches could be chosen, just follow your fashion step. Tangle-free, shedding free, no shorter hair. Absolutely smooth from the top to the end. You can dye to any color and perm it as you like.
Good texture: healthy human hair, the middle part bob wigs are quite submissive and shiny. 130% density makes it full and attractive. You should be fabulous no matter loose or braid. Easily install and care in your daily life.
Bleached well: the products has been bleached well. It has a special feature that 80%-100%-130% incremental density from the forehead to backward. All are designed as real human hair, lace front wig with baby hair around. Natural hairline, bleached knots and middle part short bob wigs.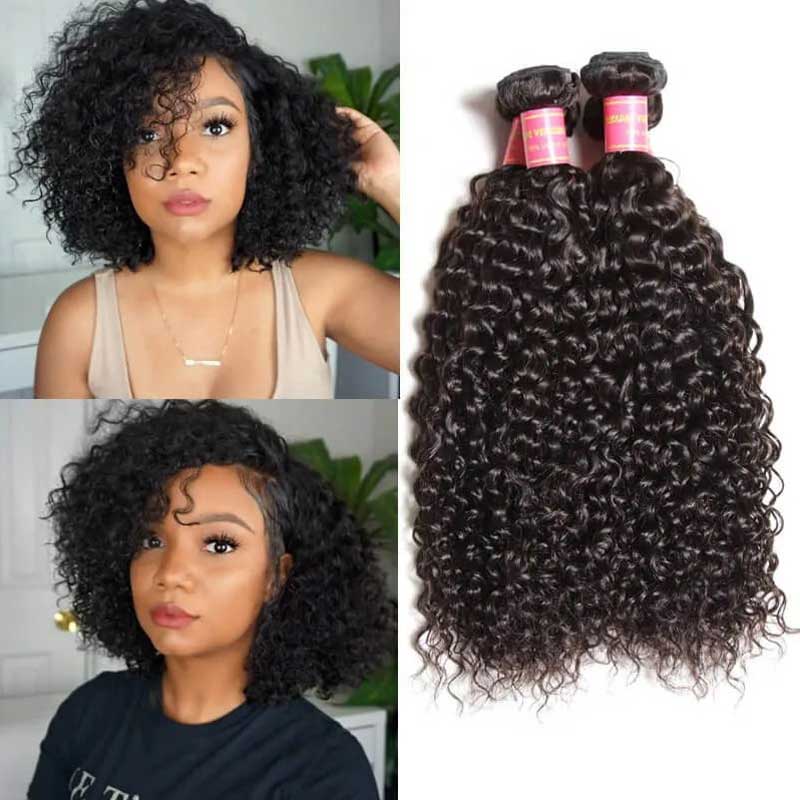 Why did I choose Julia Hair mall short bob wigs?
Julia hair as the top 10 hair producers which has a hair factory and complete sales and after-sale service. We have enough stock to meet various customers. The shipping method is fast and safe. We have a warehouse in California The USA. All the products, not only short bob wigs, and also human hair weave, lace closure, lace frontal, fake scalp lace wigs, and lace front wigs, experienced strict tests before we sell to our customers. When you get the products you order, if you have any questions, you can contact our hotline 24 hours. We will try our best to help you solve it. Of course, we accept wholesale, if you need large quantities, we can help you design the plan and send the items you produce safely to your hand.
Shop at Julia Hair mall, we have big discounts for our customers:
All the wigs get 18% off directly without any code
All the hair bundles and closures enjoy 20% off without any code
Please don't hesitate to order, inspire your beauty with Julia Hair.