How To Make A Quick Weave?
Jan.05,2018
When it comes to fashion, hairstyles are as important as clothing and accessories. A quick weave helps create many different styles. A quick weave is a hair weaving technique where you glue a full head of hair to a skull or wave cap.
Choose your preference for the type or style of weaved hair bundles you want to use. Today, let's talk about the steps on how to make the quick weave yourself!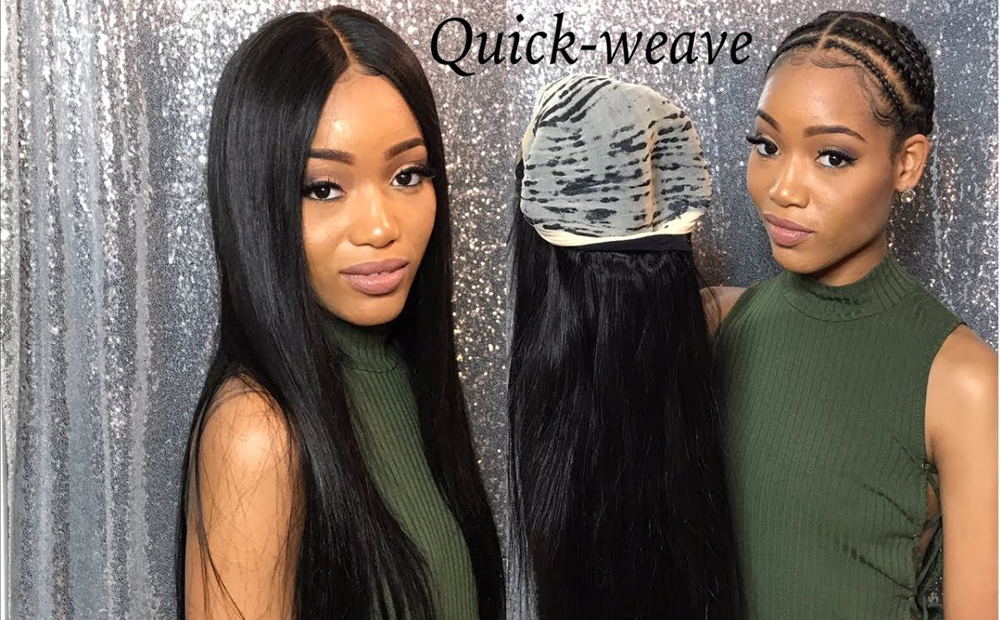 First, What Is A Quick Weave?
A quick weave is a style that involves bonding hair extensions to your own hair over a protective cap, or applying a unique liquid-gel formula to your own hair and allowing it to dry, harden, and act as a barrier between the hair glue and your own hair.
The styling process is simple, easy and doesn't require a lot of time. Your own natural hair will be out of the way, and you won't have to worry about damage or breakage from daily manipulation from daily styling.
The Types Of Quick Weave
Quick weaves are ideal because of the low cost and the many hairstyle options available. Women can choose from several types of quick weaves. These include pre-packed, half quick, and traditional sew-in hair weaves.
Pre-packed Weaves
Some of the most popular weaves are pre-packed. These come already styled and are perfect for women without much time. These types of weaves are usually short. Women should check the picture on the package to choose the one they like.
Half Quick Weaves
The half quick weaves allow part of the natural hair to be exposed. These weaves create the illusion of long hair. Women should choose the half quick weaves that match the color of their hair.
Traditional Sew-in Weaves
Another type is the traditional quick weave. This is perfect for simple hairstyles. Women can style the traditional weaves with flower or butterfly pins.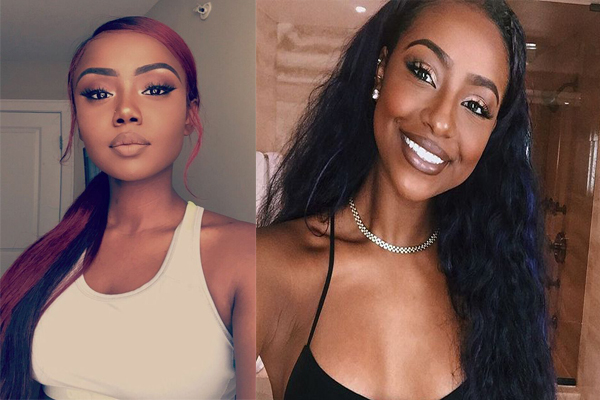 What Will You Need For Sewing In a Quick Weave
Two Wave Caps

Paper Towel

Hair Weave

Bonding Glue

Scissors

Flat Iron

Comb and Brush
Step By Step: How To Make A Quick Weave?
Even though many people still dread installing their own weave, doing a quick weave is much easier and even faster than many people think. Use these simple steps to learn how to make a quick weave so it looks perfect every time.
Step 1: Wash, condition and blow dry your hair.
Step 2: Cornrow or sweep your hair back into one at the nape of your neck. Make sure to style it so that it lies completely flat.
Step 3: Put a wave cap on your head and make sure all your hair is covered. Put a sheet of paper towel over the cap and put the other wave cap over that.
Step 4: Starting from the nape of your neck, measure, and cut and apply weave tracks going from ear to ear. Stop when you get to the crown of the head.
Step 5: Starting from the front, measure, cut and apply weave tracks going from ear to ear. Continue until you get to the crown of your head.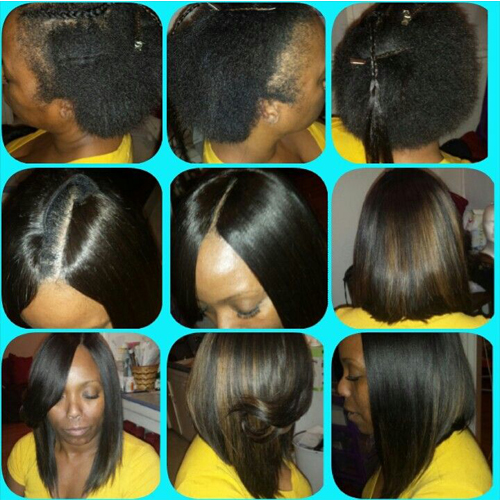 Step 6: Make sure to glue in a circular pattern. If you do this correctly you'll be left with just a small circle at the crown of your head. At this point, you need to create a closure for this space.
Step 7: Using a two-inch section of weave hair, apply bonding glue to the underside of the track.
Step 8: Roll the track and allow the glue to dry.
Step 9: Separate the hairs from the middle of the roll to form a closure piece. Then use a hot flat iron to clamp down on the closure piece from the top.
Step 10: Apply bonding glue to the bottom of the closure and apply it to the small space at the crown of your head. Press down for a few seconds to make sure it's secure.
Step 11: Trim and style the weave hair any way you like.
Quick Weave Tutorial Video
In this video hair tutorial, we will show you the easiest way on how to make a quick weave using hair weft. This style is very quick and easy to create which makes it a perfect choice for an everyday hairstyle.
The Accessories For A Quick Weave
One of the reasons quick weaves are popular is that women can wear them with different accessories. This allows women to have a new look whenever they like.
Some simple yet beautiful hair accessories are headbands. They come in different colors, designs, and fabrics.
Some other quick weave accessories include pins, clips, ribbons, and silk flowers. It is preferable for the accessories to match the outfit the woman is wearing.
The Benefits Of A Quick Weave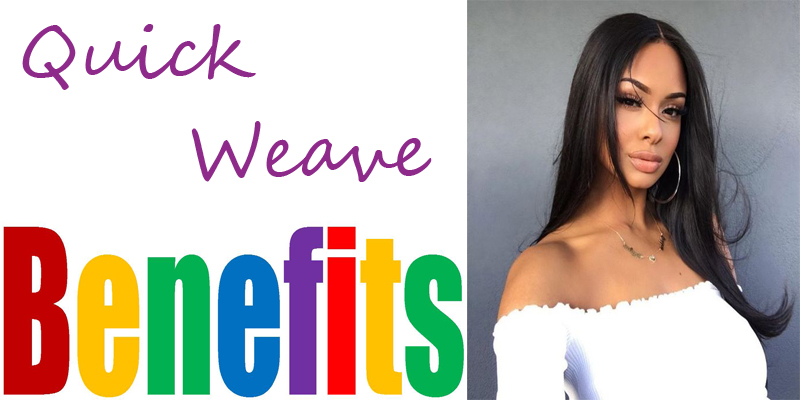 A quick weave has many benefits, apart from the fact that it can be installed by you without the help of a professional and expensive hair stylist.
Maintaining a hairstyle with a quick weave is low maintenance and sometimes doesn't even require any maintenance at all.
Since you will not be styling your own hair with styling products and thermal tools, your hair will take a break from the exposure to chemicals and heat.
When you feel like changing your hair, a quick weave is relatively quick and easy to uninstall, making it perfect for quickly changing your hairstyle, color or length without any complications.
A quick weave will not damage your natural hair unlike certain types of weaves and hair extensions.
You can use your creativity to create an endless range of styles with a quick weave.
A quick weave is becoming more popular as a simple way to add hair extensions. Shop Julia Hair quick weave, build your beauty. Our easy-to-follow guide tells you the exact steps you need to follow to make a quick weave without any complications – now simply make your quick weave and create a style that will compliment your sense of fashion.
Except for quick weave, Julia Hair also provides lace closure, lace frontal, wigs, lace front wigs, fake scalp wigs, transparent lace wigs, 360 lace wigs. All these hair products are 100 human hair with cheap hair bundles but high-quality.