How To Keep Your Hair Healthy In This Winter?
Nov.17,2017
Winter is coming. It can be anything from the cool winter air to the heating in your flat that plays a factor in damaging your hair. Having healthy and beautiful hair is a dream of many. As hair-care technologies and treatments are getting more advanced, you must learn how to keep up. However, having beautiful and healthy hair is not an easy task. It takes patience and determination to properly care for and treat the hair well. Yet, there are ways that can help you know how to keep your hair healthy in the winter.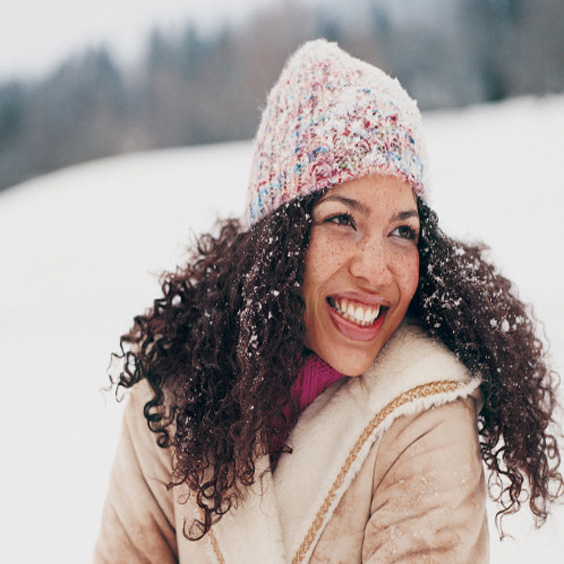 Don't Wash Every Day
Since cold air already dries out hair, there isn't a need to wash it every day. It's tempting to suds up your strands every morning, but you're doing a lot of damage to your hair. Especially, if you have Remy virgin hair, such as Malaysian loose wave virgin hair which you must care well. Many women wash their hair too often. And daily washing is harsher during the winter months. Only wash your hair when it's dirty, visibly oily, itchy, or there's product build-up. For most people, you can wash your hair 2-3 times a week.
Shampoo The Right Way
Usually, people use most of the shampoo on the general hair length. However, experts say that shampooing the scalp, roots and the nape is more effective as these are the spots where dirt tends to collect. Avoid using too much shampoo on the ends, as it can cause dryness.
Condition The Right Way
Conditioning needs to be done right. Conditioners are formulated to seal in the moisture content in the hair shaft. They are not meant for the scalp. Start conditioning about 2 inches away from your scalp. Too much conditioner on the scalp will only make your scalp excessively oily.
Brush Properly
Most women don't' know how to brush their hair the right way. This is quite important, as when you brush your hair after getting out of a shower, you can end up damaging the ends and roots. Use a brush and work through the tangles. Always begin at the bottom and work your way up. Remember to always brush outwards.
Turn The Temperature Of Your Shower Down
A hot shower feels so good on a cold winter day but the hot water isn't good for your skin or your hair. Turn down the heat and shower with warm water instead.
Prefer Air Dry Over Blow Dry
If you really want to know how to keep your hair healthy in the winter, you have to understand that it is important to choose air-drying over blow-drying. The high heat coming from blow dryers can actually damage your hair and lead to split ends. When the heat from the blow dryer is applied to your wet hair, it can actually boil it and cause breakage. To reduce hair damage, you should limit the use of heated styling tools and go for a simple electric fan.
Wear A Hat
Wear a hat to protect your hair from the cold and wind. Your hat should not be so tight that it restricts circulation in your scalp. If you end up with static electricity in your hair from your hat, run a dryer sheet over your hair; that should get rid of the static electricity.
Trim Your Hair Regularly
The last tip on how to keep hair healthy is regular trimming. For you to have healthy and beautiful hair, remember to have it regularly trimmed. You may probably have noticed that in a span of just a couple of months, your hair has turned frizzy and dry. When your hair is trimmed more often, there is a lesser chance that they will become damaged. You should be getting a trim every six to eight weeks to trim off any split ends and keep your hair looking smart.
julia hair has a wide variety of human hair weaves, hair closures, hair bundles, and hair wigs for customer to choose the suitable one. These include such items as the best hair products in the hair industry. However, no matter whichever hairstyle you have, you must give you hair proper care that could make your hair healthy, beautiful and shiny in this winter.
Comments are Closed for this post.