How To Keep Body Wave Hair Wavy?
Check What Customers Are Discussing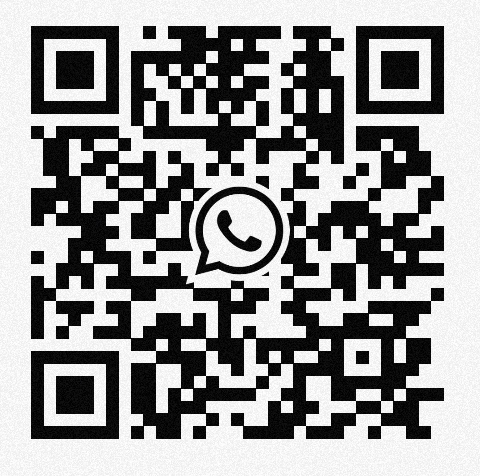 Scan The QR Code
Apr.08,2022
Body wave hair is a very classic hairstyle that can add glamour to girls and make them look sexier. But many people complain that the body wave tends to lose its shape of the wave and become straight after wearing it for a long time. Almost everyone has the same problem. In fact, it depends on how you take care of it. Now, we'll show you how to keep your body wave hair wavy detailed in this blog.
What Is Body Wave Hair?
When the hair weave is processed in a body wave style, the result is a consistent deep "S" pattern through the entire bundle of hair. The body wave hair is a type of natural loose. It has the character of a straight and curly wave. It has a natural luster and looks fluffy and fashionable. That's the reason why body wave hair is always hot-selling among African Americans.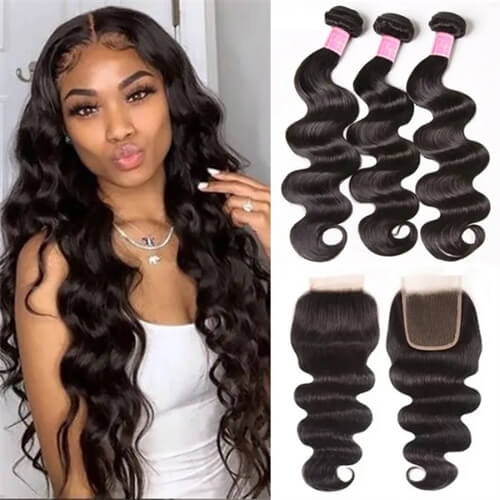 The Pros Of Body Wave Hair
Body wave hair has been popular for a long time. The hair of body waves has many advantages, which can explain why they are so hot. We will list them in the following.
1. Natural And Fashion Look
The body wave of human hair has the most natural look. It can blend with your natural hair perfectly, making it difficult to tell whether it is your natural hair. In addition, body wave hair weave can help you create a wonderful hairstyle. You can create many different body wave hairstyles.
2. Easy To Style
Because they are made of 100% human hair, they can withstand a high temperature of heat tools. This means that you can use your curling iron or flat iron to straighten or curl your body wave hair weave, and bleaching and dyeing are also allowed. If you are tired of body wave hair, you can consider changing color or turning it into straight hair, curly hair, or any hairstyle you like.
3. Affordable Price
Body wave hair weaves are much cheaper than body wave human hair wigs, but they can help you get an equally natural hairstyle. If you don't have more budget, but want a body wave style and know the steps of installing hair weaves, then body wave hair weaves are a very good choice. Because otherwise, you need to pay an extra salon installation fee.
4. Long Lifespan
One of their biggest characteristics is that they can be reused. They are all made of high-quality human hair, maintaining the advantages of toughness. But if you ignore regular cleaning and daily condition, the accumulation of grease and dirt will make your hair lose luster and be rough. If you take good care of your body wave hair, it can last for a long time.
5. High Quality
All Body waves use 100% virgin hair, usually directly cut from the head of the same donor, facing the original cuticle in the same direction to ensure that it is not tangled, will not fall off, and is durable.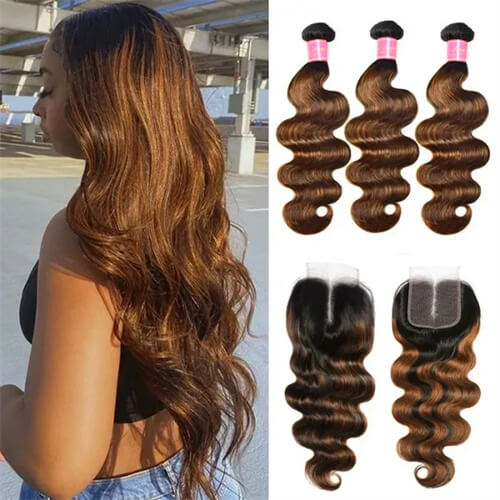 How To Keep Body Wave Hair Wavy?
Body wave hair will be straight after a period of time and lose its original S shape, which is a problem that many girls have trouble with. In fact, it's not irreversible, there are a few things you can do to get your hair back to its original body wave style like a new one.
1. Wash Your Hair
First, use your wig-specific shampoo and conditioner to wash out the build-up on your body wave hair. Before you try to style your body wave weave hair, keeping your wig clean is a prerequisite to making your wig stay in good condition.
2. Try To Avoid High Temperature
After washing your body wave hair, please use a towel to absorb the excess moisture from the hair. Remember not to rub the hair, because the cuticle of the hair is opened after washing, and friction can easily lead to damage to the hair. Then try to let him dry naturally in the air. If you need to use a hairdryer, try to use a lower temperature. Excessive heat will bring away the moisture from your hair, causing your hair to become drier.
3. Give Your Hair Some Conditioning
Apply some hair oil to your body wave weave hair and brush your wig lightly to distribute the oil more evenly on your hair and make your wig feel softer. But don't apply too much. Also, you can use some heat protectant on your hair, this can protect your hair from more heat damage
4. Using A Curling Iron
Using a curling iron is a fast way to curl the body wave weave hair. But this method needs you to pay more attention to the heat of the curling iron. Therefore, the heat protectant is very important. Start from a section of the body wave hair weaves from your nape, clap the end of the section hair into the barrel of your curling iron and your hair upwards.
5. Condition Regularly
To prevent your hair from being tangled and falling out, give your hair a deep condition every two weeks. This will regularly nourish your hair and extend its lifespan. This is also a very important step to keep your hair in good condition.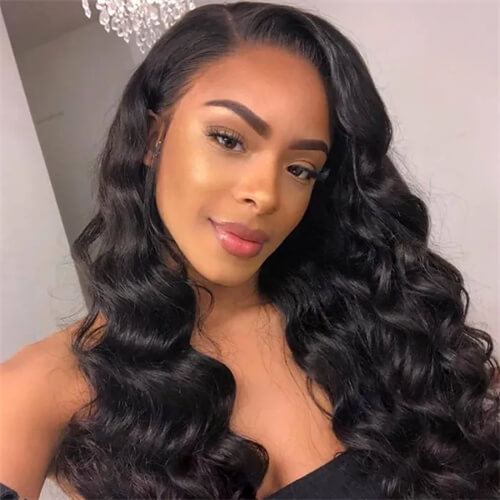 Conclusion
When you find your body wave weave hair has lost its original shape, please don't throw it away. You can revive your body wave hair by following the steps above. Body wave hair has always been a particularly charming and popular type of hair, so this is definitely one to try.