How To Install Perfect Transparent Lace Closure?
Sep.19,2019
Transparent lace closure as a new arrival in Julia hair online store, It is very popular and gets more and more concern from our customers. But do you know what is transparent lace closure an how to install it? Today, we will share with you how to install perfect transparent lace closure.
What Is Transparent Lace?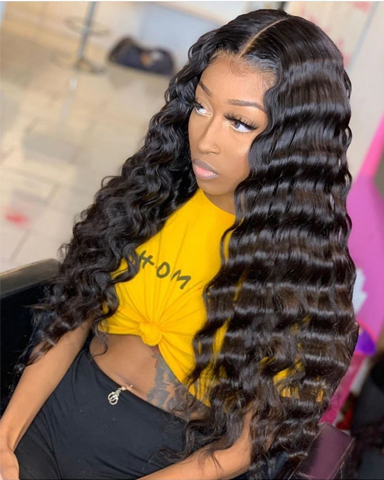 This lace is made typically French or Swiss lace. Swiss lace is more commonly used for transparent lace extensions. A transparent lace closure is very thin lace and ventilated. Also, it is very thin, which will lay more undetectable on your skin to look like your real scalp. The best part is this lace closure makes for less obvious knots.
when you install the hair, the medium is a little different from our own skin, so you need to make up this lace, then let it close to our skin color, then let hair looks more realistic. If you want to know more about our new arrival transparent lace closure, you can read this blog.
Install Transparent Lace Closure: Step-by-Step
Step 1: Preparing Your Needle
The type of needle that you are going to use is what you called a curved needle or a c needle. It is actually helpful especially when you are doing you sew in because as soon as you feed the needle under the braid, it really comes directly back out of your braid because of its shape.
The only reason why you're matching your thread to your human hair bundles is that, to ensure that if at all you are able to see through your hair, which you shouldn't, you're not going to see the light-colored thread. Lastly, you will need hair cutting scissors.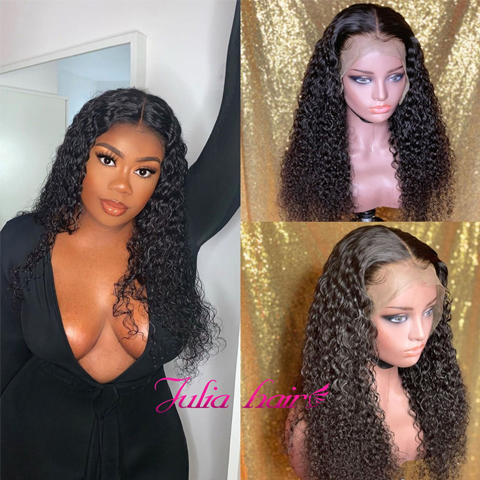 Step 2: Installing The Cap
Begin with perfect, washed hair.
You will wear the wefts and trim conclusion in your hair for quite a while, so ensure your hair and scalp are spotless and newly washed. Make sure to condition and to color your hair afterward. Additionally, your hair should be completely dried before proceeding onward.
Customary cornrows items are ideal, or you can utilize something regularly, for example, margarine and olive oil.
Step 3: Cornrow Your Hair
Cornrow your hair utilizing your preferred system. Keep your plaits little, and ensure that you have a twist up and down your hairline. The twists should be little to guarantee that your foundation is level. It helps the general look of the sew-in transparent lace closure, causing it to seem more characteristic.
Step 4: Style Your Hair
Finish weaving the rest of the hair with the longer bundles, and style as you desired to look!
There you have it. You now know how to install a perfect transparent lace closure to create the most natural-looking hairstyle.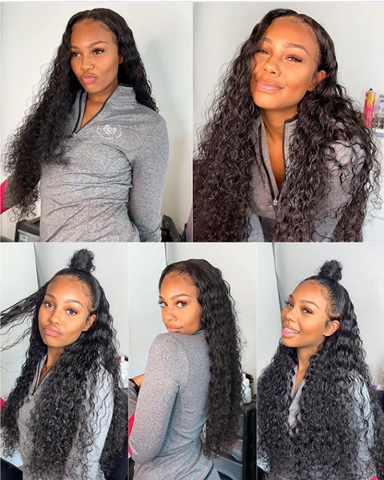 Pros And Cons Of Transparent Lace Closure
The Pros Of Transparent Lace Closure
Undetectable may need some customizing

Can use a glueless method

Depending on the quality of transparent lace - should match all skin tones
The Cons Of Transparent Lace Closure
May need a little customizing

Lace is not as soft. may cause minimal imitation
Julia Hair 2019 Hot Trend
Human hair bundles with closure, body wave, deep wave, loose wave, natural wave, curly hair, straight hair, kinky curly, kinky straight, 4×4 lace closure, 5×5 lace closure, 6×6 lace closure, 7×7 lace closure, 4×4, 13×4, 13×6 lace front wigs, 360 lace front wigs are all hot selling at Julia Hair Mall. Now we have a big sale for you and help you to save a lot of money to use our coupon code.
20% off for Order ≥ $159, code: SA20
15% off for Order < $159, code: SA15
Time: Sep 17th - Sep 26th
Grab This Chance, Save Money, Achieve Unique Beauty!!!