How to install HD lace wig
Check What Customers Are Discussing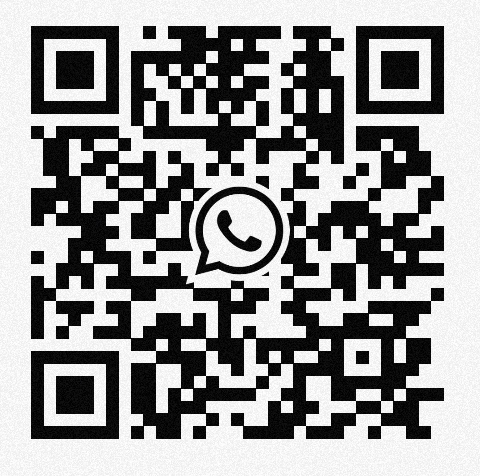 Scan The QR Code
Jan.09,2021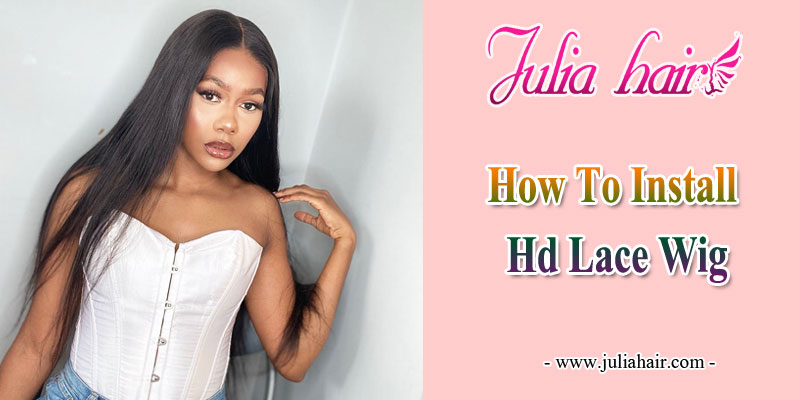 HD lace wig as a new arrival in Julia hair official mall, it gets more and more concern by the purchasers. Today Julia's hair will introduce the way to install HD lace wigs flawlessly and do good maintenance.
Somebody call it Transparent lace wigs, they're not equivalent wigs, the way to install it is the same. If you're good at sewing in hair weaves, you'll fix it easily, if not, you'd better find a well-known hairdresser in your local place to try to do it for you.
@bigekane NOT TOO MUCHHHHH Hair @Julia Hair original sound - Kane Erica
How to install HD lace wig
Firstly, Open the HD lace wig you order, and put it in the proper place you would like to fix it. Then you should use some clips to form the lace wig stable on your head. Usually, customers wish to purchase free part lace wigs which may divide into side-way or middle-part as their wish. Because the color of lace is HD which is invisible and undetectable, you're not afraid the color doesn't match together with your skin. If you would like the color is similar to your skin, you'll use some cosmetics to switch it.
Secondly, clip the lace wig on your braids line on your head, it's clear that you simply won't make mistakes. Adjust the position on your head to make the proper look and place, then after you finished, you'll do the backside. Please don't sew the forehead which can make the hair very natural.
Meanwhile, don't so tighten, it'll cause you to feel not comfortable. confirm the road stays down and plays all the way from the highest until enough on the brink of the rear of the wigs. To form the knots underneath the wigs and you'll twist your arm that the needle through there and you'll pull which in essence thread to form a knot without the needle being thereon to form it safer and more reliable doing an equivalent thing to the opposite side. But you've got to use some force to the closure to form the closure lay flat on your head.
The closure or frontal won't buckle up within the middle. After sewing all 2 sides, you ought to move your focus towards the rear of the front part. When overlapping you tie a knot to secure the stitch and you'll devour with the other direction you previously came from and this is often referred to as backstitching. That's basically what we're doing to our closure we're taking a backstitch.
Once your hair wig is installed down, there still more to try to adjust your wigs. To make sure the hairline is natural, you'll pluck a couple of hairs not necessary, trim a baby hair or bangs you like. Some customers thought the thicker the better, actually not, to form your wig more natural, you ought to pluck some hair to make layers. If there still some messy hair, you'll trim it to form your wigs neat and clean.
At last, you'll cut the extra lace which not necessary, please confirm safe and trim it during a fine condition. Then you'll use some glue to sticky it if necessary. you'll also make some baby hair or bang which makes your wig seems real and natural.
HD lace wigs are expensive than other human hair wigs because of the processing skill, you deserve a better hair wig in your daily life. Let us how Julia's hair customer install a transparent wig, you can install the HD lace wig in the same way.
How to maintain the HD lace wigs
Clean your HD lace wigs every 2 weeks. Whether it is made of human, synthetic, or virgin hair human, general care is the same.
Shampooing every 7 to 14 days and regularly deep-conditioning will keep your hair wig clean and shiny. Always dry it completely and take steps to protect both your wig and scalp. If your wig is curly, it's better to wash it at least once a week in order to maintain the curl pattern.
Normally, you might want to wash your hair a few times a week. However, the length of time it takes to wash hair with a weave makes it impractical to do more than once a week, and a weave may be damaged with excessive cleaning.
Washing your hair every other week should be sufficient, but ask your stylist for advice if you feel like you need a wash more or less often.
Except for HD lace wigs, Julia hair also provides human hair wigs, lace front wigs, full lace wigs, 360 lace wigs, headband wigs, half wigs, PU lace wigs, and transparent lace wigs; human hair bundles with closure or frontal, lace closure and lace frontal.
If you have any special requirements, we accept customize. When you want to order, please contact our customer service center +8615038958671 first, then tell them what you need. Meanwhile, they will contact the factory to check whether they can make it or not. If yes, they will send you an invoice, and then you pay it. After we get your payment, we will transform your order to the factory. When they complete it, we will arrange the shipment for you.
If you have any questions when you get the parcel, you can contact the customer service center, they will try their best to help you solve it, please don't worry. For these years of experience, we have more than 10,000+ good customer reviews. Our customers spread all over the whole world.