How To Dye Burgundy Hair Color At Home?
Check What Customers Are Discussing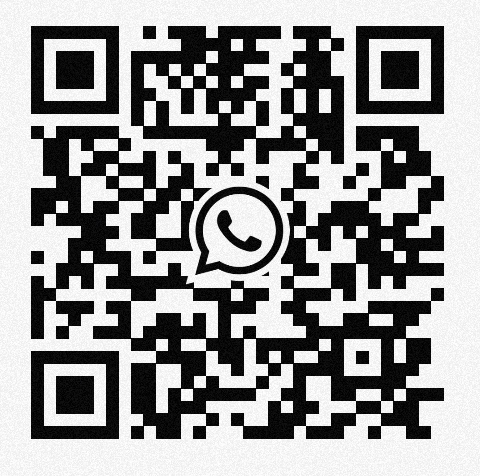 Scan The QR Code
Apr.06,2023
If you're thinking of a bold and beautiful hair color change? Check out the burgundy hair color! It is a mix of brown and purple, it's like fine wine, deep merlot, and Bordeaux hair colors sparkle in the slightest light. Whether you're blonde or dark, it blends with your normal hair to give you a burgundy color.
How to Dye Burgundy Color in Dark and Light Hair Colors?
1) Burgundy with dark hair
If the hair color itself is black, it is difficult to turn wine red, so bleach the hair to brown first, and then transition from this color to wine red. However, as a reminder, dark strands are more difficult to cover and require multiple bleaching sessions, which can be detrimental to your hair.
30 rolls of the developer;
Wearing gloves, use an applicator brush to mix one part bleach to two parts developer until an even consistency is achieved. Your hair needs to not be washed for two days for the bleach to do its job.
Apply it to hair and leave on for 10-15 minutes until hair is visibly lightened to tan. Rinse the bleach and wait for the hair to dry. It's a good idea to take a day off to condition your hair before coloring it.
Apply to dry hair following the directions on the burgundy box dye. Let it sit for the recommended time. Then use shampoo and conditioner to maintain care.
2)Burgundy with light hair
If you have dark blonde hair (closer to brown), you can skip ahead to dyeing your hair fuchsia with an at-home hair color kit. However, if your natural hair color is on the lighter side of the blonde spectrum, applying burgundy directly to your hair will most likely turn it purple.
Wear gloves and use a brush to apply the hair dye to your hair, following the directions. Leave on for a recommended time, then wash off.
After the hair is dry, follow the directions on the hair color kit to apply wine red to the brown/red hair you just dyed.
Let it sit for the recommended time, then shampoo and condition your hair.
5 Burgundy Hair Color Ideas
1)Vivid Burgundy Like its name, the Vivid Burgundy hair color is definitely a more varied shade of burgundy, but still highly undiscovered. This color deserves a lot of attention and experimentation by people with different hair types.
2) Dark Chocolate Hair With Burgundy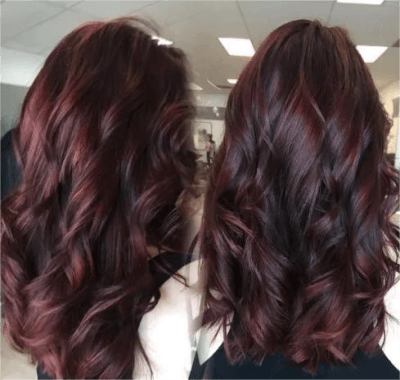 Adding burgundy hair color to black strands accentuates the shine and stun, the quality of the color is more apparent, and adding long low-maintenance layers keeps your hair looking healthy and luxurious.
3)Bright Black Cherry Hair You might want your black hair to stand out. Paint it a bright burgundy red, a color you rarely see these days. In a half updo, your roots will set off the dramatic length, which is gorgeous in subtle waves, shapely curls, or straight.
4) Burgundy With Light Ginger Light burgundy is better for hair that has been colored or highlighted. Light burgundy hair dye is lighter in color than regular burgundy and is sometimes slightly invisible on black hair.
5)Red Burgundy Hair Red Burgundy hair color is rich deep red, mixed with brown Burgundy tones. This is achieved by mixing two colors in different proportions, for example, using more lighter tones to highlight or adding some black dyes to make it darker.
FAQ
1. What skin tone suits burgundy hair?
Cool burgundy shades will suit olive, ebony, or pink skin tones, while warmer shades will suit blonde and peach skin tones.
2. Is burgundy hair difficult to manage?
Won't. Burgundy hair is easy to manage. It is a dark shade and does not fade away easily.
3. Are there different shades of burgundy?
Old Burgundy and Vibrant Burgundy are two prominent shades of this color.
4. What is the difference between sorrel and burgundy?
Maroon has a brick-red hue, while burgundy is more purple.
Summarize:
Wine red is a stunning color, which can raise your original hair color to an enviable tone. Whether you have gorgeous blonde hair or a brown mane, you can choose to dye your hair this shade.