How To Dye Black Hair Wig Blonde?
Check What Customers Are Discussing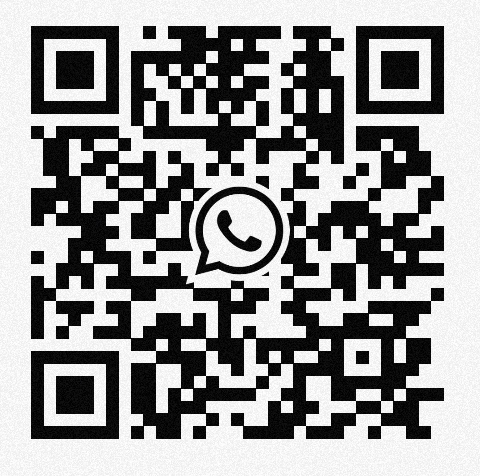 Scan The QR Code
Jun.02,2022
Blonde hair has always been one of the most popular hair colors. However, as we all know, dyeing one's own hair blond is very time-consuming and expensive in a salon, and it can also damage our hair, especially for us African American women. If you are desperate to try blonde hair, then dyeing your wig blonde is a very good idea. The black wig is a wig that almost every African American girl has. How to dye black hair blonde is the topic we are going to discuss in this blog today.
Can You Dye A Black Wig Blonde?
Can you apply blonde hair dye on a black hair wig? This is determined by the texture of your hair. Generally speaking, wigs are divided into synthetic wigs and human hair wigs.
Synthetic wigs are generally made of artificial fibers, the hair strands are relatively fragile and cannot be bleached and dyed to a lighter color. If you insist on dyeing a synthetic wig, the hair may break, so we do not recommend you dye a black synthetic wig into blonde color.
While human hair wigs have better hair tenacity and higher hair quality, just like your own hair, you can use heat tools or dyes to restyle it into any hairstyle and hair color you like. So if you want to get a more perfect blonde hair look, we recommend you to use a human hair wig instead of a synthetic wig.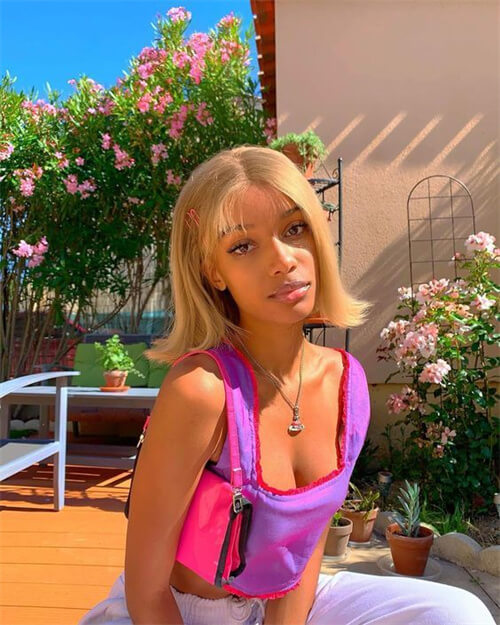 What Do I Need To Dye My Black Hair Blonde?
Before dyeing your wig, there are some tools that you will need.
1. A black human hair wig
2. Wig mannequin
3. wide-tooth comb and gloves
4. 20 volume-developer
5. Blonde powder lightener
6. Neutralizing shampoo
7. Color-safe conditioner
8. Leave-in conditioner
9. Plastic (non-metallic) bowl and brushes
10. Clips and T-pins
How To Dye Your Hair Blonde From Black At Home?
If you don't want to spend extra money dyeing it in a salon, we list the specific steps about how to dye black hair blonde.

1. Make Some Preparations
Put your wig on the wig mannequin and then section it into 4 parts. Part your wig down the middle, then split each side into 2 sections, one high and one low. Then use hair elastics or clips to keep each section separate. Next, wear gloves to protect your skin. Because bleach is a harsh chemical and can burn your skin, so you should limit how much of your skin comes into contact with it.
2. Bleach The Wig
Take blonde powder lightener and a 20-volume developer and then mix them. Apply the mixed bleach to each section of your hair with the applicator brush, starting with the ends first. Spread the bleach from the tips to about 1 inch from your scalp. Repeat this process until the entire section is covered. Then undo the next quadrant and do the same thing until the whole wig is done.
Now bleach the wig roots. Start from the back section and work your way forward in sections, applying the bleach just to the 1 inch you left untouched previously. Leave the bleach for 30-40 minutes, and then rinse the bleach out thoroughly with lukewarm water. This is really important as the excess bleach will damage the hair and impact the durability of your wig.
3. Wash And Condition Your Wig
Wash your wig with purple shampoos and conditioners made for blonde hair, which will help prevent your wig from transitioning from bright blonde to straw yellow. Then dry your hair in the air instead of blowing dry it. The bleached wig is very fragile so avoiding the heart damage is necessary.
The daily condition can help your wig prolong its lifespan and keep the blonde color. For the best results, use a purple shampoo 1-2 times per week. If you wash your wig more than that, opt for a neutralizing shampoo so that it won't make the hair strands too dry on the other days. And apply some leave-in conditioner to the wig before style.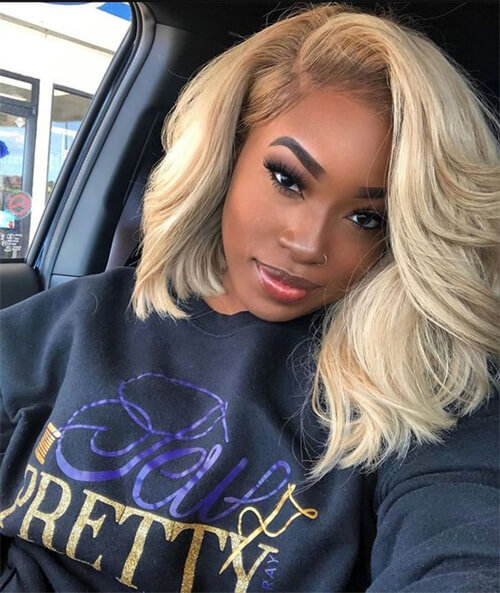 Conclusion
It takes time to achieve your desired blonde hair look. Sometimes it can cause hair damage and unwanted hair colors consequently, maybe you have to pay tons of effort. Therefore, we recommend you not to apply blonde dye on a new black hair wig. Besides, if you really want to achieve a blonde color, Julia hair provides high-quality blonde hair wigs made out of 100% human hair. You can get a beautiful and natural bright blonde hair look without effort. You can consult our online customer service to know more specific information about blonde wigs.