How To Detangle A Lace Wig?
Oct.10,2022
Whether you are a long-time wig wearer or just starting, it is important to understand that wigs are not immune to the dreaded knots and tangles of natural hair. Therefore, it is important to care for your wig properly and use the right hair loss strategies to avoid unnecessary damage to your favorite lace wig or lace part wig.
Wigs can sometimes be more prone to tangling than natural hair because the oil that naturally occurs in real hair acts like a conditioner for your hair. Our lace wigs are made with the highest quality expertise at Julia's hair. With some patience, wig tools, and wig-related knowledge, you can maximize the life of your wig.
Do The Prep Work!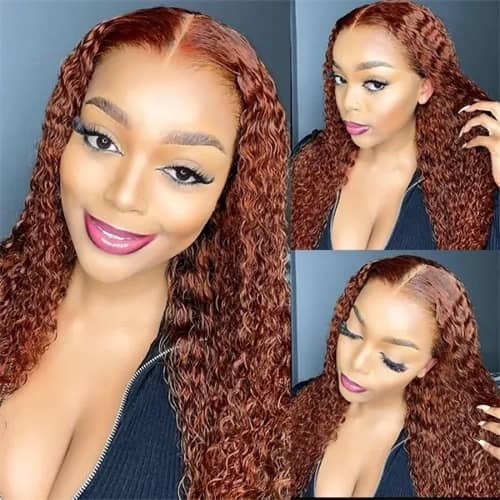 1. Wig Head Or Stand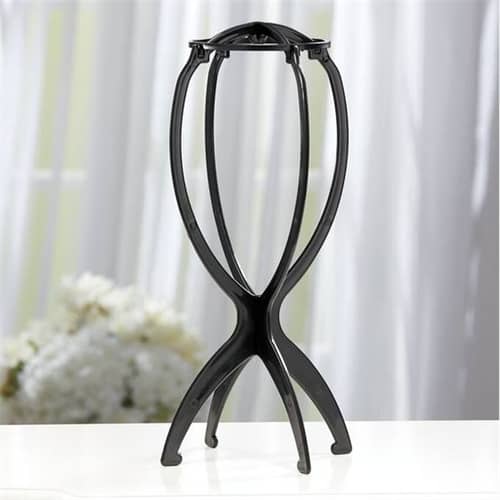 If you do not have a wig head or stand, you can make a simple stand yourself. You can place the wig on the counter or table if you can't.
2. Wide-Tooth Comb
It is less likely to damage the hair than a regular comb.
3. Wig Brush
Don't use a regular brush for your wig! Use a special wig brush. The perfect choice is a wide paddle brush, which works best on wet or dry human hair wigs. These tools are perfect for smoothing hair when used with a hair dryer. But you have to be careful not to use this paddle brush for initial combing as it can cause your wig to fall out and split ends to appear.
4.Wig Stain Removal Spray
If you can't buy wig detangling spray, you can make it with a mixture of conditioner and water.
5. Wig Shampoo And Conditioner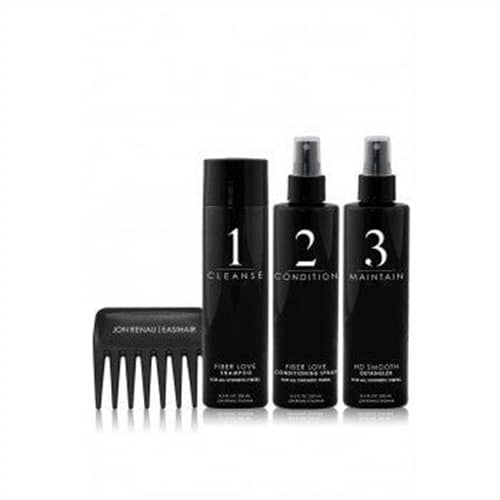 Be sure to choose a shampoo for wigs. This is because wigs and human hair are not the same. Wigs don't have the oils to reduce external irritation. When finding the perfect conditioner, you want to ensure it is hydrating. This means that there is enough water-to-product ratio so that your wig does not become dry. Check the ingredients on the back of the conditioner bottle. you want to ensure that the products you use are paraben and sulfate free so as not to cause too much irritation to your hair.
6. Hair Dryer
It is used for blow drying or styling hair.
Steps To Detangle Your Lace Wigs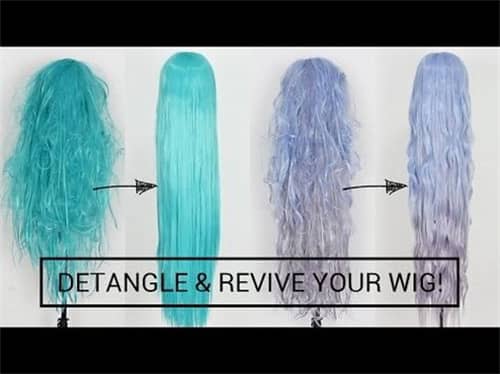 1. Put The Wig On The Wig Head Or Holder
It is very important to place your human hair wig on a stand. This makes combing from the root to the end of the wig easier. The holder is especially useful if you are combing a very long wig.
2. Spray Stain Remover All Over The Wig
Be careful not to let go of any dead space.
3. Preliminary Combing
Start by running your fingers through the wig, dividing the hair into small sections. Start with the easy part, the sides, and then deal with the back. Avoid losing hair strands.
4. Comb And Brush Out Knots!
Now you're going to take your wide tooth comb and slowly brush out all the knots, starting from the roots to the ends of your hair. Depending on the length of the human hair wig, this process can take up to an hour. But this is where we have to be patient. You don't want to rush this process. It is important to be very careful because one mistake can worsen your hair's tangles.
5. Cleaning The Wig
Avoid immersing it in liquid. Wash with a shampoo designed for wigs. Use your normal conditioner. (If you don't have a wig shampoo, another option is to wash your wig with fabric softener.) While washing, comb through the hair slowly and carefully with a wide-tooth comb or paddle brush. Make sure to start at the bottom or end of the hair and slowly work your way down to the roots, carefully avoiding the Lace Wig or webbing areas.
6. Deep Care Wig
Spray a palm full of conditioner in your hand and rub it thoroughly over the entire human hair wig. Finally, you want to ensure the top of your wig is saturated. Take out your spray bottle and spray some of the conditioner water/mixtures onto the bottom tips of your wig. This added precaution will ensure that your human hair is not full of split ends or dry tips. Finally, rinse the hair well.
7. Let Your Wig Air Dry
It is beneficial to allow the wig to air dry for a few hours. Place the device on top of the wig head and give it time to dry naturally. During the air-drying process, then gently comb the lace wig through. If you are in a hurry, you may use a hair dryer. But be sure to use the cool air set of the hair dryer and not the hot air.
8. Styling The Wig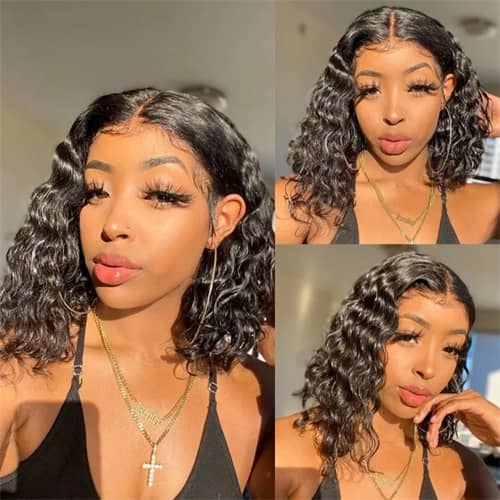 Finally, if you wish, you can use styling tools and curlers to give yourself a favorite hairstyle.
Conclusion
No matter what, you should treat your human hair wig like a baby. Be delicate and patient. Once you learn and use these simple techniques to untangle knotted hair, your mood will become more pleasant, and life will become more manageable. Doing so will also save money. No one wants you to spend a fortune on an authentic human hair wig only to find it turning yellow and tangled the next day.
Keeping your hair tangle free is a great way to keep your Lace wig long-lasting and beautiful. Treat your Lace wig with care, and I promise it will smile at you. Do you have any tips or tricks on handling a human hair wig? Please let us know in the comments section below.