How To Curl Your Hair Without Heat? 7 Easiest Ways For You
Sep.28,2022
As we know heat tools will damage our hair, especially for the girls who use heat tools frequently, which is the main reason many girls are looking for ways to curl hair without heat. So is there any way to curl your hair without ending up with damage? Fortunately for you, there is. Try one of these no-heat curl techniques to impress everyone with your curly and healthy hair.
Before you try to curl your hair, please get your hair ready. Make sure that your hair is clean and only about 10% wet through the lengths so that it can dry by morning and doesn't create any mold on your scalp. This is the necessary step to get a wonderful result, meanwhile, keep your scalp feel comfortable. You can also comb through your favorite hair mousse or other styling product to keep your hair smooth and hold the hairstyle.
1.Braid Your Hair
Braiding is one of the easiest ways to get perfect beach waves. Before beginning, prepare 2 hair ties and a hairspray. If you want waves towards the ends of your hair, make two regular braids on either side of your head. For the girls who prefer tighter and small curls, make more partitions and tie braids according to that, ensuring braids are tight so that your hair won't frizz. Once your hair dries up, loosen the braids and free the curls. You can set it with hairspray.
2. Make buns
Besides the braiding method, putting your hair in simply twisted buns overnight is also a good way. And the more buns you have, the tighter the wave will be. If your hair is shorter than your shoulders, this method is not recommended for hair. The technique is simple: just twist your hair into sections until you form buns and secure them with bobby pins instead of rubber bands to avoid leaving crease marks. Remember to refrain from parting your sections perfectly to prevent the hair from splitting while it's down. Wear a silk scarf to prevent frizz.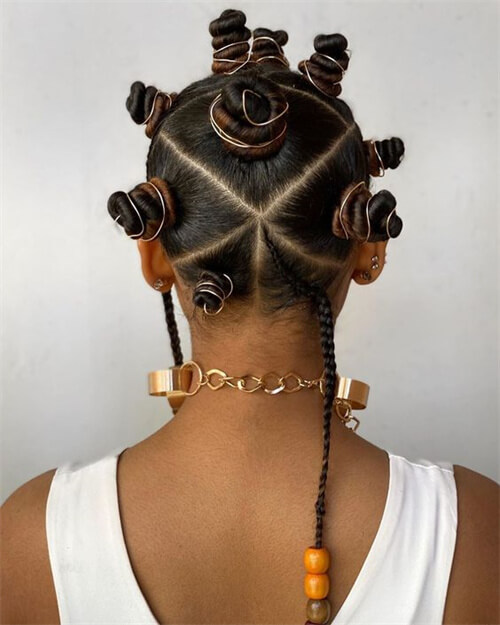 3. Pin curls
Prepare the tools you will need a wide-tooth comb, hair pins, hairspray, and silk scarf. Then section out the hair on the top of your head and secure it with a bun. To create a loop take another section of your hair from side wrap to end around your index finger. Next, roll the other section upwards until it is comfortable against the roots. Just make sure to roll the hair up, away from your face. Hold the rolled-up section flat against your scalp and secure it with a pin. Repeat the process and wrap it with a silk scarf to keep the pins in their place. You will get a beautiful curly hair look after removing the pins the next morning.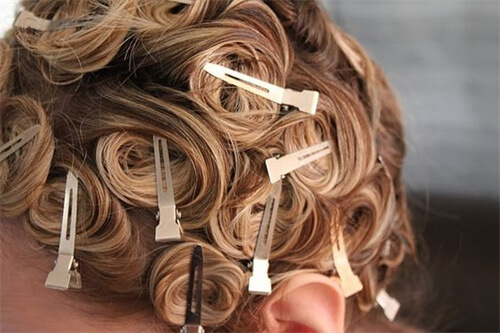 4. Rollers
There are different sizes of rollers to choose from. If you want tight curls choose smaller sizes, and for voluminous hair go with a large-size roller. Firstly section your thick hair and roll it upwards, otherwise, ignore this step. Then keep rolling upwards until rollers fit comfortably against your scalp. Leave the rollers in your hair until your hair is completely dry. After that, remove the rollers and comb your hair slightly. Last, finish with the hairspray.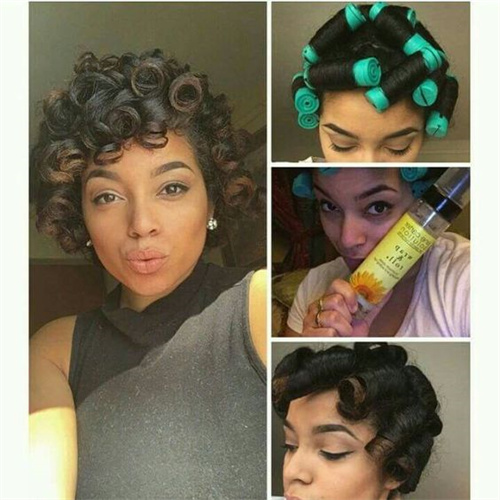 5. Headband
It is a perfect method if you like large voluminous curls. Just part your hair into two sections and start wrapping it around the headband. Once you get to the end of your hair secure it with a pin. Then you can go to sleep with a wrapping headband. Remove the pin the next morning and comb your hair with your fingers. Hairspray can help you keep your hairstyle.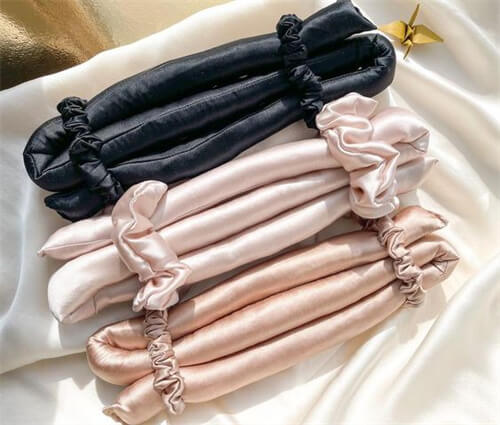 6. T-Shirt Hair Halo
This method is similar to the headband method, but it often creates make much more bouncy, ring-like curls rather than gentle waves. Take a t-shirt and twist it in on itself until it makes a rope. Tie the ends of the "rope" together with a hair tie. Then, starting from the front, pull up a section of hair and wind it around the halo. Once it's all wound up, wait until it's dry and remove the halo. Use your fingers to separate the curls so you don't deflate them.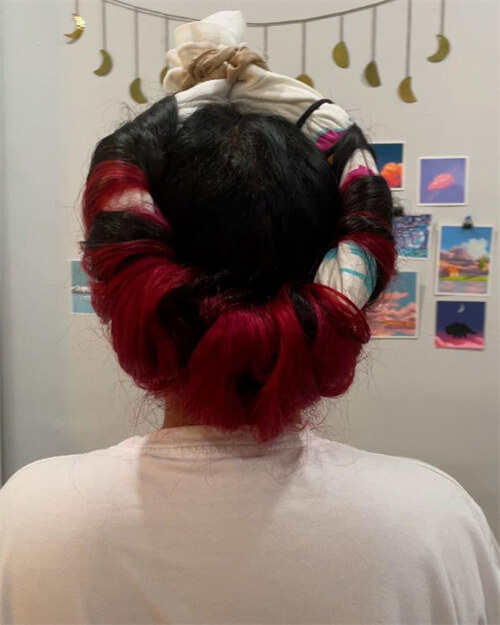 7. Twists
There are many optional tools for this method, a piece of toilet paper, a pipe cleaner, or even clean baby wipes or makeup wipes. And it is useful for short or thin hair as well. Just take a small section of your hair, then roll it up in the twisted material starting from the bottom. Once you reach the height where you want your curl to start, tie the twist off. Repeat across the entirety of your hair. Last, Undo all the twists and run your fingers through the curls to make your hair more natural.