How To Care For Your Colored Wigs?
Sep.23,2021
Colored wigs are our fashion trends at the hair market. There is something about long days that can make someone start itching for a change in their hair color on their human hair wigs. Colored human hair wigs add hair color and weave hairstyles for beauty.
As we all know, the wig's caring is very important for us. With proper care, we can use our color wigs for a long time. But do you know how to care for your colored wig? In this blog post, you will learn all about the ultimate guide to taking care of colored wigs here at Julia Hair. Follow Reading!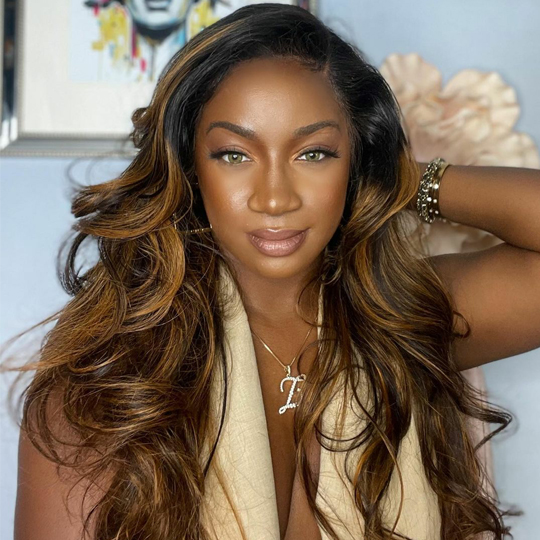 Should I Wash Colored Wig Right After Buying It?
Washing your colored lace front wig after buying it is purely up to you. Don't forget that each time you wash your wig it shortens its life span a little bit. If you want to wash your wig before the first go, skip the shampoo entirely.
Condition and run a quick rinse through the hair, following up with a few spritzes of conditioning spray. Don't wash new curly wigs with shampoo. You should only deep condition your new curly wig if you decide to wash it.
How To Care For Your Colored Wig?
Pre-Wash Colored Wig
Gently remove tangles with fingers or a wide-tooth comb. Start at the ends and slowly work toward the roots to avoid damage. Do not brush.
Washing Colored Human Hair Wigs
Since your color wig is not attached to your head, we will need to take extra steps in ensuring that it is clean.
Try adding a few drops of shampoo to a spray bottle and adding warm water to it as well.
After you make the mixture spray the wig until it is thoroughly damp, you can now rinse the product out with cold water and proceed with adding conditioner.
When applying conditioner, you want to use the same method as the shampoo.
So, grab another spray bottle add a few drops of conditioner with lukewarm water, and repeat the steps you did with the shampoo.
When you finish washing the hair, towel dry until it's damp and then air dry the human hair. These steps are the best techniques in washing a human hair wig unit.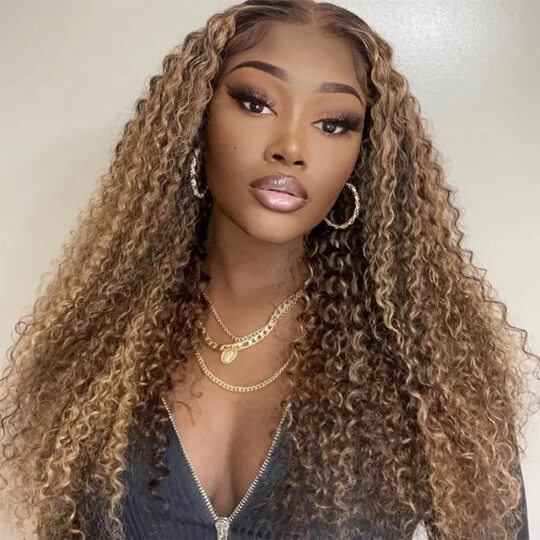 Condition Your Colored Wig
Place a small amount of conditioner for color-treated hair in your hand, evenly and gently work it through the hair in a downwards motion from the mid-shaft down to the ends avoiding the base and root. Applying conditioner to the base may cause shedding.
Leave the conditioner on for 1-2 minutes or follow the conditioner manufacturer's instructions. Do not exceed 3-5 minutes.
Rinse by holding under running cool water until the water runs clear. Gently squeeze or use a clean, dry towel to press out excess water. Do not twist or wring.
Drying Your Colored Wig
Do not wring out your wig. Lightly dab out any excess water. Either air-dry your wig on a wig stand or blow-dry on medium heat.
Tip: Excessive heat can damage hair fibers, so air-drying is your best bet. Like a typical wash day, plan accordingly.
Take it to a professional.
When you need to style your wig, it is better if you take it to a professional, there are many salons that specialize in the care and styling of wigs. Remember that if you cut the hair on your wig, it won't grow back, and also, won't un melt if you use too much heat! So go to a salon and ask, there are many specialists that can help you.
Style as your desire:
To straighten, take a 1-inch section starting at the roots and run a flat iron to the ends.
To curl, wrap the hair around a curling iron and hold for 10 seconds and release.
If desired use hair sprays on the final styled product.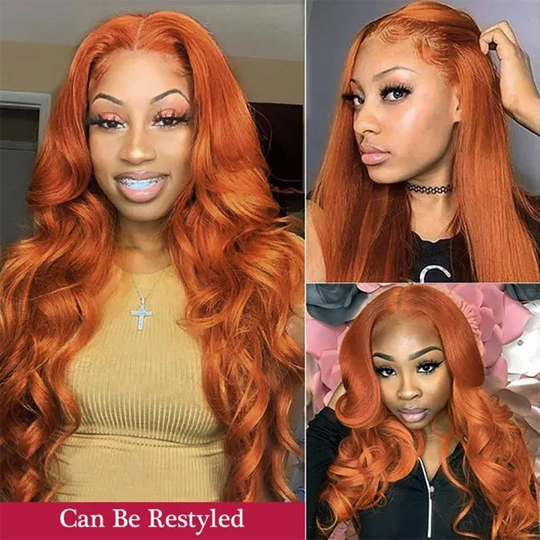 Some Tips You Don't Do When Caring For Your Colored Wig
Don't use any kind of spray in your wig
When you do this, the hair in the wig is more likely to tangle or become greasy and unmanageable, especially if you use a lot of different products, like hold spray, or shiny spray. Some spray is all right! Just don't overdo it.
Don't Wash Your Wig Too Often
You don't need us to tell you that washing your hair too often can dry it out, turn it brittle, and make it lose shine.
The same is true of wigs, both synthetic and human hair wigs. If you're rotating your wigs, you should be able to wait a few days between washes. If you only have one wig, wait a few days between washes to maintain your wig's natural luster.
Don't Use Heat To Style And Dry Your Colored Wig
When you are styling your wig, know that heat can really damage it! Especially if your wig is a synthetic one, so be careful not to use too much of it. Remember to read the instructions that came with your wig, so you can find out how much, if any heat, you can use.
Don't Sleep of Shower With Your Colored Wig
You already learned the proper way to shampoo your wig, so do that, and please, never shower with your wig on, also, take it off when raining too hard. The sleeping part, well, you don't want to leave it all tangled and full of knots from all the moving around at night.
Don't Neglect Your Colored Wig Because You Wear a Wig Every Day
This tip is last, but it's probably the most important.
Maintaining clean hair and a healthy scalp is something you should be doing already. When you have a healthy scalp, you'll prevent residues, oils, and grease from seeping into your wig. Plus, with a healthy scalp, your wig will feel more comfortable.
I hope you have found this guide useful. Remember the key to making your wigs, hair weaves, or natural curls look great and last longer, is proper care. Love your hair & it will love you back! If you have any questions, please contact me here at any time.
This entry was posted in
Hair Care
By Julia Hair