How To Braid Your Hair Under A Wig?
Check What Customers Are Discussing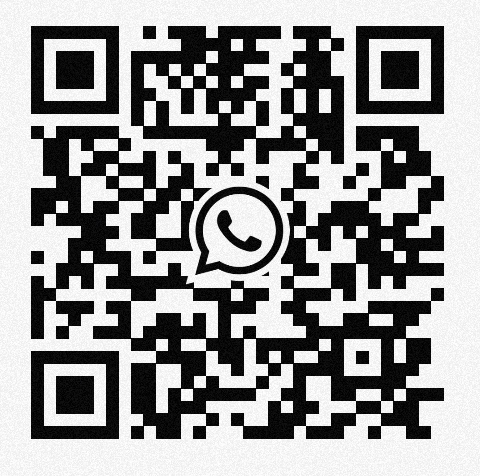 Scan The QR Code
Dec.20,2021
Wigs for black women are very important for them to change their look and beauty. Wigs human hair is a great way to alter your style without altering your hair. They are also a protective style, as your own hair is protected under the wig from daily manipulation and breakage. It is also the perfect way to see if you like a particular style before fully committing to it.
But when you wear the human hair lace wig, you need to tuck the hair up under the wig. The easiest way to contain your hair is to braid it and wrap it around your head. Do you know how to braid your natural hair under a wig? Don't worry, we will share with you the methods and tips about braiding your hair under a wig in this article. Follow Reading!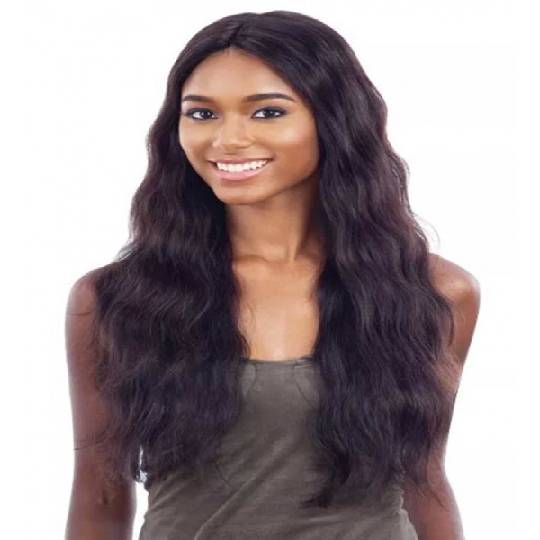 Why do We Need To Braid Our Hair Under A Wig?
As we all know, if we wear a wig, we must hide our own natural hair, and then we can wear a wig cap. Having your own hair in braids is one of the ways to wear your hair under the wig.
While not at flat as other styles, it allows for hair to be protected and makes it easier for some women to maintain. It also allows for easier access to the scalp for cleansing and moisturizing. Simply place hair in small braids to minimize lumps or bumps under the wig.
How To Braid Our Hair Under A Wig?
Step 1: Clean and Brush Hair Before Braiding
If you're planning on wearing your wig for an extended period, your natural hair could become dry, so make sure that you've washed and cleansed your hair thoroughly before wearing your wig.
You could even treat your hair to a deep-conditioning hair mask if you have a human hair wig! This will help to moisturize your locks. You also need to brush your hair to remove any tangles or knots.
If you have a synthetic wig that you're having trouble untangling, we recommend washing your wig first with synthetic-friendly hair products.
Step 2: Braid Your Hair
Divide the hair into small rows from front to back by a rat-tail comb. Part the hair in a line down your forehead to the nape of your neck, then continue to divide each side section into 1-3 more rows. Secure the small hair rows in place with clips or bobby pins.
Start at the first row at the front of your scalp and part it into 3 small sections: left section, middle section, and right section.
Now, make the first cornrow. When you continue to braid your bio hair, add more hair from the row underneath into the cornrow. Keep braiding down the line of hair until you reach the nape of your neck.
By doing so, you can keep the braid attached to your scalp. In some cases, the braid will be loose quickly and come out from your head if you don't add more hair in each line. It will not be in a cornrow.
Add any hair left in the section to the braid to create a uniform look. Once you finished, secure it in place with a rubber band or small hair tie.
Step 3: Wrap your braids
Wrap the braids around your head and secure them in place around the crown of your head. Make sure that your braids don't sit too close to your natural hairline; otherwise, they will show underneath the front of your wig. Once you're happy with the placement of your braids, use bobby pins to keep them set in place securely.
Step 4: Wear a wig cap
Use a wig cap in order to wear your hair system. To put on the cap, just open it and pull it over your head. Place the cap to protect your real hair and scalp.
Step 5: Apply and put on the wig
Put on your wig on your head. There are some clips as well as a band on the inside of the wig. You can make it tighter just depending on your head. Take the back of the wig and just put it on. Holding the front down, then you can start to pull it back toward the back of your head.
So now, you can part and style the hair wig. The part may be in the center or sides of the wig. Close the clips to keep the unit in place. Brush the hair gently and style it as you desired.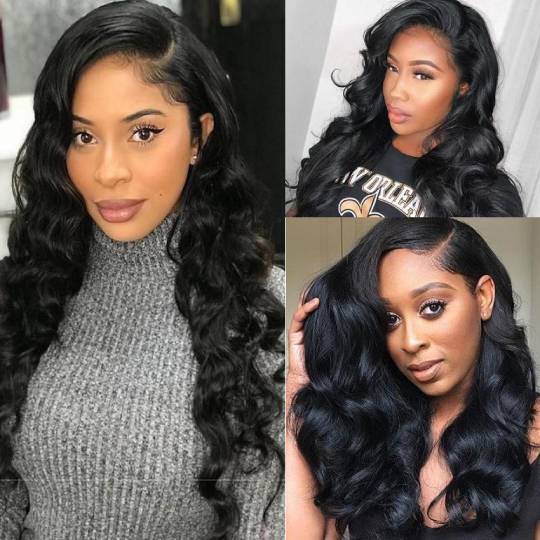 Some Tips to Remember When Wearing a Wig
Wear a silk wig liner
The cap protects the hair from the wig and keeps your hair in place while wearing the wig.
Moisturize and allow your scalp to get air
Wearing a wig does not mean your hair is completely protected and therefore allowed to be neglected. It must be moisturized prior to wearing a wig. Remember to moisturize before going to bed if your hair feels dry and never sleep with a wig.
Never place a wig on a wet head
Placing a wig on top of wet hair is just asking to create a breeding ground for bacteria. Hair should always be completely dry before wearing a wig.
Clean and condition your hair and scalp regularly
Wearing a wig does not mean your hair and scalp are protected. You should moisturize them regularly. Cleansing hair to remove any excess sebum and dirt. We don't recommend sleeping with a wig and please moisturize your hair if you feel it dry. This will help your hair stay healthy and clean every time.
Conclusions
I hope the methods and tips that can help you to know how to braid your hair under a wig. For further help or any requirements with hair wigs or any hair systems, please do not hesitate to contact me or feel free to comment below.