How Do You Moisturize A Wig?
Oct.06,2021
Human hair wigs are recommended for women who have experience wearing wigs and enjoy the styling versatility they allow. Real human hair wigs provide a highly natural look and a silky feel and typically come in a basic style.
Most real human hair wigs are professionally styled or trimmed to give the exact look required. Best human hair wigs can be styled, permed, and colored just like your own hair.
Why do Human Hair Wigs Become Dry And Tangled?
This is what we absolutely hate to deal with, however, the problem is inevitable due to the nature of human hair that is not growing in its natural scalp environment. So, it's best to educate consumers on why this happens and how to properly care for your human hair wig.
There are many different factors that can cause this to happen:
▪ Poor quality of hair
▪ Lack of natural oils
▪ Hard water exposure can cause them to become dry or damaged hair extensions fade.
▪ Sun exposure can damage hair extensions by making them brittle.
▪ Chlorine exposure can also cause hair extensions to become unmanageable.
▪ Seawater exposure can damage the hair extensions in much the same way as hard water and chlorine.
All of these factors play a significant role in why your human hair wig can become dry and unmanageable.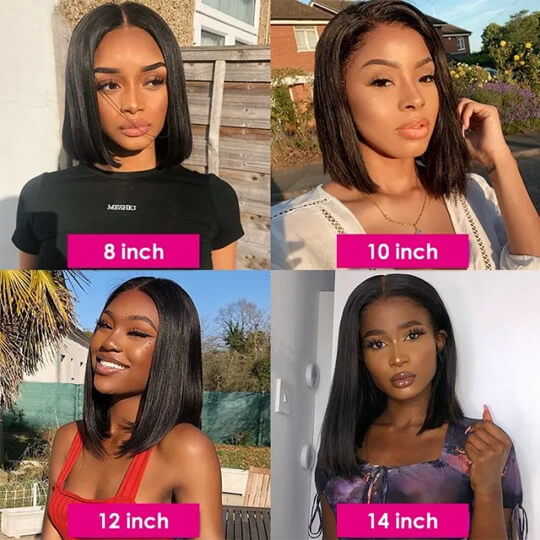 Best Hair Oils For My Wig:
Coconut Oil
Due to its moisture-retaining properties, coconut oil stays inside the hair strands instead of evaporating, making it one of the most effective hair treatments there is.
Use coconut oil to deep condition your wig by slathering them with the oil prior to washing. Try to refrain from using it as a finishing oil, as you may find that your hair looks too oily/greasy afterward.
Argan Oil
Just a few drops of argan oil nourishes, moisturize, and smoothen hair strands, reducing dryness, brittleness, and frizziness, perfect for soft, manageable human hair wigs. Since argan oil is not as greasy as coconut oil, it can be used as a finishing oil after styling.
Jojoba Oil
Extracted from the jojoba plant, jojoba oil has a chemical structure that resembles the oil that is produced naturally by our scalps (sebum). Therefore, similar to coconut oil, jojoba oil hydrates hair strands from deep within, adding shine and softness to the wig. Use jojoba oil as an overnight mask before washing.
Macadamia Oil
Macadamia oil is the best for very dry hair. It's good to use after you've been in the sun for prolonged amounts of time or if you've used lots of heating tools on the hair.
Other oils that can be used are almond oil, olive oil, lavender oil, and other essential oils. You can dilute the solution by adding water, for a lighter formula.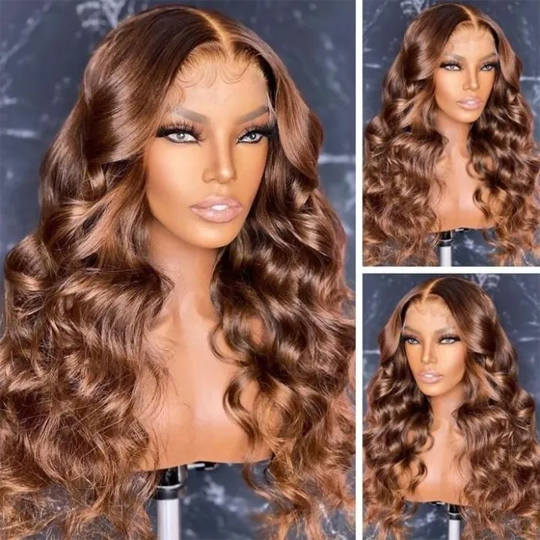 How To Moisturize A Human Hair Wig?
To give this hair a quick/temporary fix of moisture, take a spray pump and fill it with 10% glycerine and 90% water. Spray it all over your hair and mist it.
However, make sure you don't forget to spray at the ends because they are the most affected areas. We have explained in detail how you can keep your wig moisturized.
Follow This Quick Moisturizing Tip Fix
Step 1: Spray Water On My Wig
Take a spray bottle, fill it with water, and leave it in the conditioner. Mix it and spray it on these strands.
Step 2: Detangle The Knots
Well, a tangled wig is full of tangles. Undoubtedly, you will need a huge dedication and patience to detangle it. Take a wide-tooth comb and a bowl of water. With this, you can easily detangle the hair.
Make sure you use a wide-tooth comb; else, it might result in excessive breakage. Moreover, always start detangling right from the ends of the strands and then move upwards to prevent breakage. When you notice knots, use your fingers to loosen them as fingers are the best detangler for a curly hair wig or wig.
Step 3: Wash My Wig
While you wash my hair, make sure you do not go harsh on my wig. Be extremely gentle and wash it using lukewarm water. Keep in mind that whatever you do with your natural hair cannot be done with a wig. It would help if you were extra careful while dealing with them.
Step 4: Condition My Wig
Apply a deep conditioner and leave it on for 15 minutes or more. Wear a shower cap to trap heat and aid in the conditioning or sit under a dryer. Once conditioned, rinse thoroughly, use your fingers to untangle, and squeeze out all excess water.
Comb out the hair and allow it to air dry for approximately 15 to 20 minutes. Apply a moisturizing product along the entire length and apply extra to the ends. Also, apply a dime-sized amount of thermal product to protect hair during the styling process.
Step 5. Air Dry My Wig
Always air dry our wig. One of the most important things you need to keep in mind is that you should cut down the use of heating and styling products to the extent possible. Hot rollers, dryers, and Curling irons can affect the wig adversely, thereby burning it and making it frizzy. Air-dry it, and you're good to go!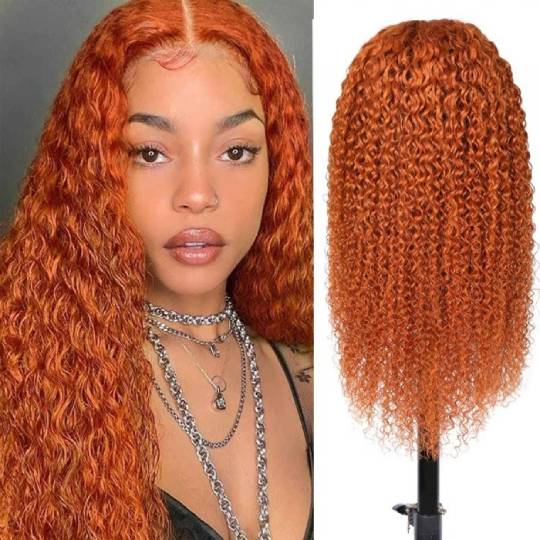 Why is A Water-Based Moisturizer Important?
A water-based moisturizer will ensure that the hair wigs receive the moisture (water) it needs; oils can be added at any time but oils don't provide moisture, they provide proteins or lubrication or both (if you choose the right oil).
Moisturizers for curly human hair and human hair wigs are best if they:
are water-based (water is the first ingredient)
contain plant-based oils or kinds of butter
do not contain mineral oil
If you have any more questions about how to moisturize a human hair wig, please get in touch with me at any time for free. And, for more wig care guides and tips, please check out the other posts on this blog!
This entry was posted in
Hair Care
By Julia Hair