How Do You Make Your Water Wave Wig Back To Life?
Check What Customers Are Discussing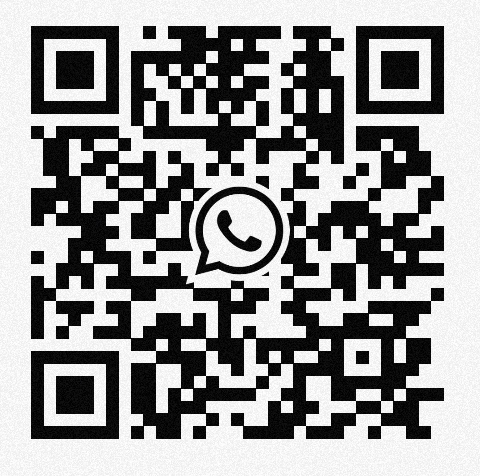 Scan The QR Code
Oct.16,2021
Natural hair looks and appearance by the natural human hair wig is hard to topple. But, over time, your wig will inevitably become dry and stiff, which is why we want to share our advice on how to make a human hair wig soft again.
It's super important to understand how to repair a damaged wig. So, in this post, we'll explain the main reasons why human hair wigs become dry and give you tips on how to restore a human hair wig that has lost its bounce.
This article will discuss the dos and don'ts of water wave human hair wigs and how to take care of them.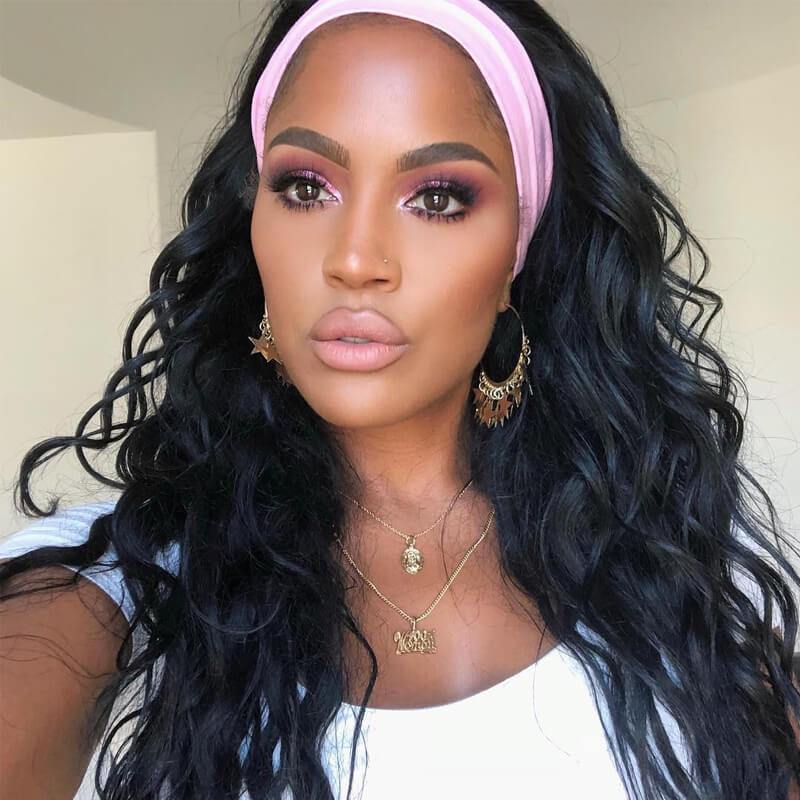 What Is a Water Wave Wig?
It is a water wave-style wig with a mesmerizing wind-blowing water wave that shows "s" shape. Human hair wigs resemble the most with natural hair and appearance. So, Human hair water wave wigs are the most popular.
Benefits of Water Wave Wig
Very Easy to Maintain
Water wave wigs require almost zero maintenance. Usually after using the wig try to clean it with a comb or wig brush. Try to do this every time after using the wig. Allow it to air dry. Try to keep it in a wig stand when you don't use the Wig
Very Useful and Easy to Use
Water wave wigs don't have any kind of lace. So, users don't have to adjust laces and cut laces at all. The Water wave is highly adjustable and Elastic. Thus, it enables users to perform different types of hairstyles and perform trending looks. These are the reasons for Water wave wigs are always trending among fashionable women.
Invisible Hairline
When worn properly the result is an undetectable hairline producing the illusion that the wig hair is growing out of your head.
Natural Looking
Water wave style is similar to body wave, this is a fashionable hairstyle that has led the fashion for many years. It's hard to deny that a water wave human hair wig can give us a better feeling than that of synthetic fibers. While synthetic hair is at a lower cost, it can't bring us the appearance we desire. Because human hair is collected from donors, it is the same as our real hair. With human hair extensions, you are confident to shine.
Lightweight
Water wave style wigs are normally more lightweight.
More Comfortable
Ease of use for the consumer. Provides more comfort to the user. Easy to wear and maintain.
Provides More Versatility
Gives more options to style it in different ways for the consumer. It gives an undetectable natural, glamourous look.
Long-Lasting
Human hair water wave wigs come from the best materials and hand-picked hair. Thus, it has the best longevity. With proper care, it can last many years.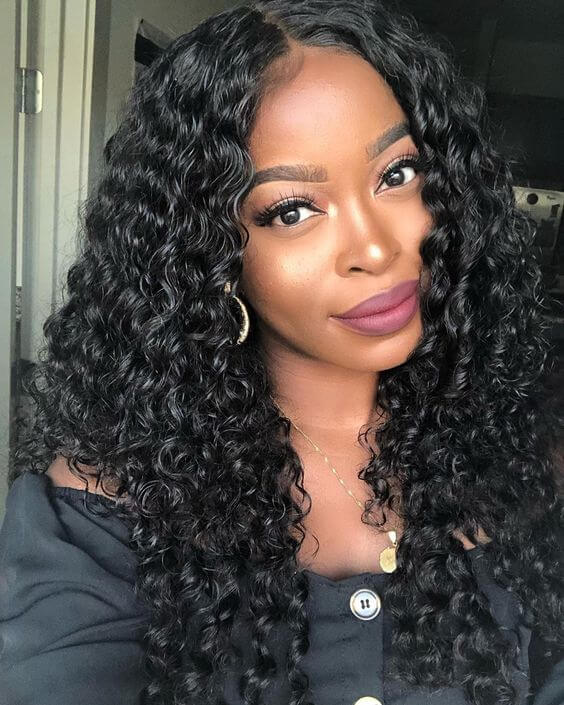 Why Do Human Hair Wigs Become Dry?
With natural hair, your scalp produces a natural oil named sebum which helps to keep natural hair moisturized. Natural oils are what human hair wigs unavoidably lack, which causes them to become dry over time, even with the best human hair wig care.
However, there are additional factors that contribute to human hair wigs becoming dry and stiff and can lead to needing to restore a wig. These factors are:
Hard water
Chlorine
Seawater
Prolonged sun exposure
If you reduce your human hair wig's exposure to these elements, you'll be able to keep it moisturized, full of body, and wearable for a longer time.
Another point to note is that wearing your human hair wig to bed can cause it to dry out and become damaged more quickly. It's important to keep your human hair wig free of tangles when possible to maintain its condition, so we advise against sleeping in your wig. If you have cotton pillowcases and bedding, they will dry out your human hair wig and cause unnecessary friction.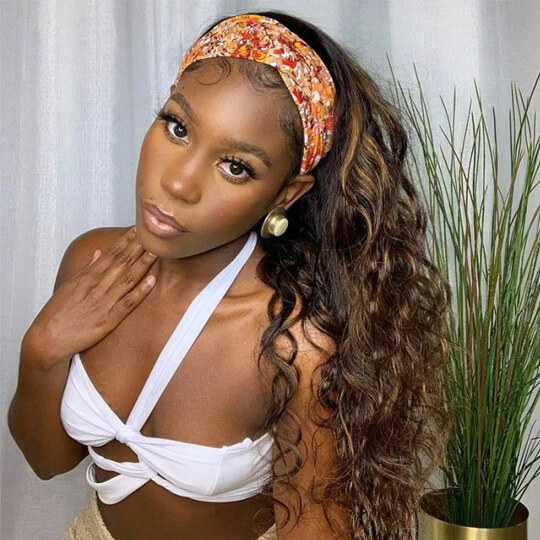 How Do I Get My Water Wave Wig Back to Life?
Use A Paddle Brush to Detangle Knots:
When you don't wear your wigs or hair weaves for a certain amount of time, they begin to knot up. Sometimes the knots are so severe it seems impossible to untangle them. Luckily, paddle brushes can get the job done within minutes. Don't let your old hair weave deceive you, and sometimes it can look worse than how it appears.
Pre-wash Your Wig with a Natural Oil:
Reviving a human hair wig is all about injecting some much-needed moisture. So, it makes sense that the first step to restoring a wig is to coat your wig with a conditioning treatment.
We recommend gently applying a natural oil, like Moroccan oil or coconut oil, all over your human hair wig. You'll want to leave your product of choice to moisturize your wig for about 30 minutes under a shower cap.
Shampoo You Wig
The next step in how to restore a wig is to wash your wig, making sure to rinse out all of the pre-wash oil. When washing, don't forget to keep the water running in the same direction as the hair to prevent tangling.
Then, carefully lather your wig with a moisturizing human hair wig shampoo.
Moisturize Your Wig
After rinsing out all of your moisturizing shampoos, you'll need to apply some moisturizing conditioner, like the Argan Smooth Luxury Conditioner. Cover your wig thoroughly with a human hair wig conditioner, bringing it from the front of the wig right to the tips.
When moisturizing with conditioner to restore a wig, you should pay particular attention to the nape and tips of your human hair wig and apply extra conditioner here. When a human hair wig becomes dry and loses its bounce, it's often most noticeable in these areas. So, focusing on the nape and tips will help you with how to revive a human hair wig.
Always place your water wave highlight wig on a wig stand or a wig mannequin after keeping the style and prevent tangling.
Choose a good quality water wave human hair wig from a prestigious provider to get support for maintenance and other guides of use.