Halloween, Make A Different Looking And A Big Sale With Julia Hair
Oct.17,2017
Halloween is on the way and the most awaited event of the year is to be celebrated on the tail of this month. Have you got any plan to make your friends thunderstruck? Julia Remy human hair is here for you to create crazy, gorgeous, unique Halloween hairstyles. Julia hair mall has an enormous variety of hair products, they are all 100% human virgin hair, such as hair weaves, hair extensions, wigs, closures in any style and color. We can give you a different appearance at Halloween holiday.
♥ Silky Straight Hairstyle
Straight hair is an often coveted, universally flattering hair type for any face. With Julia hair thick, 100% virgin Brazilian straight hair, you can achieve fabulous silky, smooth straight hairstyle easily.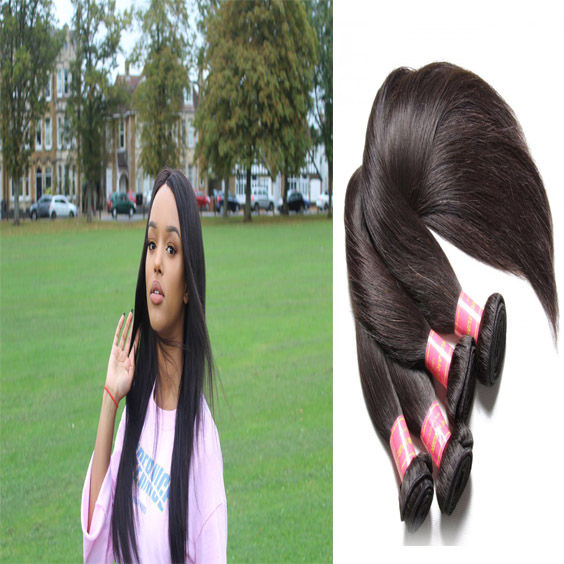 ♥ Romantic Body Wave Hairstyle
The body wave is a sleek sultry style that has plenty of attitude, class and sheen. Halloween has made this style an iconic alternative to the flat straightened look. Remy Virgin Malaysian Body Wave hair is luxurious and doesn't require a lot of styling. This hair is a sure way to look effortlessly fabulous.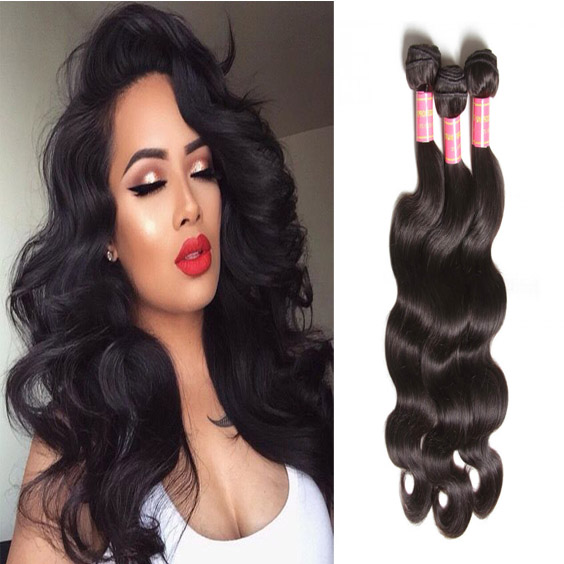 ♥ New Fashion Deep Wave Hairstyle
Deep wave is a great texture that looks really luxurious and boosts your hair. Deep Wave Virgin Peruvian Remy weave hair has tight classic voluptuous waves. These deep weaves give off a full beautiful healthy appearance with lots of sheens.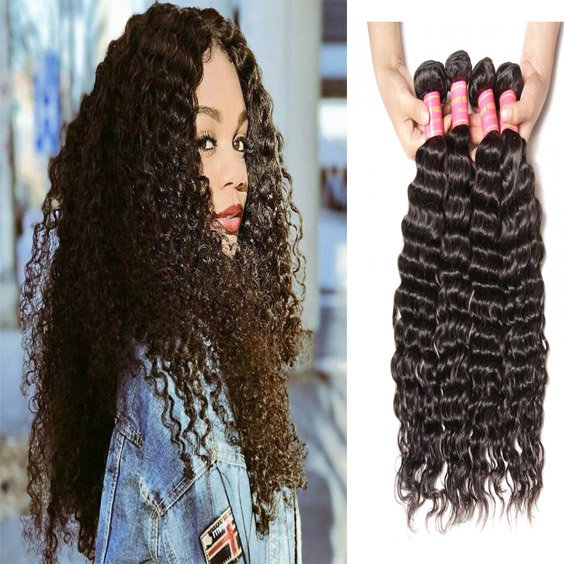 ♥ Graceful Natural Wave Hairstyle
Natural wave patterns for Virgin hair range from nearly straight to a bushy curl. Malaysian natural wave hair each bundle is different from the donor to the donor. Each bundle provides a personalized natural look.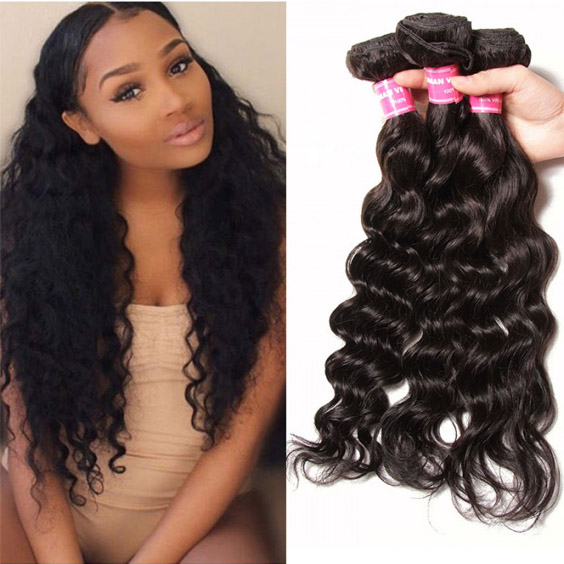 ♥ Sexy Kinky Curly Hairstyle
Curly Virgin Peruvian Remy hair is very similar to the deep wave weave hair. The difference between the two is curly weave hair has curls that coil around completely as opposed to tight controlled waves. Peruvian kinky curly weave bundles give an exotic allure with a flirty bounce.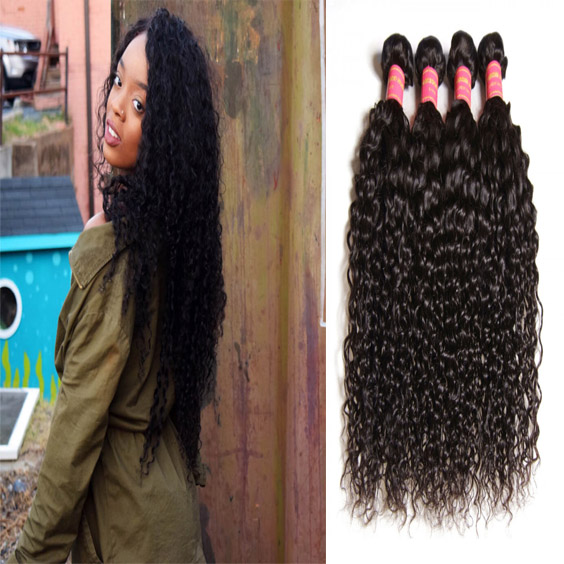 ♥ Stunning Ombre Hairstyle
Celebrities were among the first to adopt the ombre hair color. Julia Brazilian body wave ombre hair is the light version of dip-dyed hair. Instead of the abrupt color change about midway between roots and ends, ombre or shaded hair gradually transitions from darker to lighter shades and values of the same hue. Ombre hair looks quite natural and therefore suits most women and styles, especially since the shades may include the natural hair color.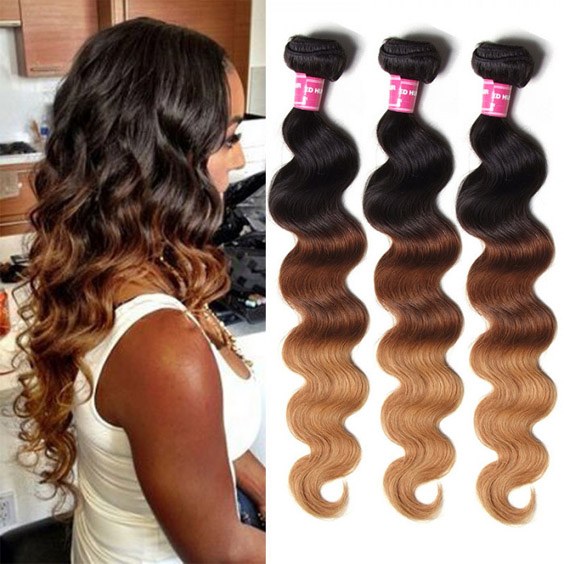 Whether it be curly, straight or wavy, it's important that you choose the virgin Remy hair coming from renowned providers like Julia hair and beauty company. Halloween not only costumes, you still need new hair looking. Now, Julia hair mall has a big promotion at Halloween.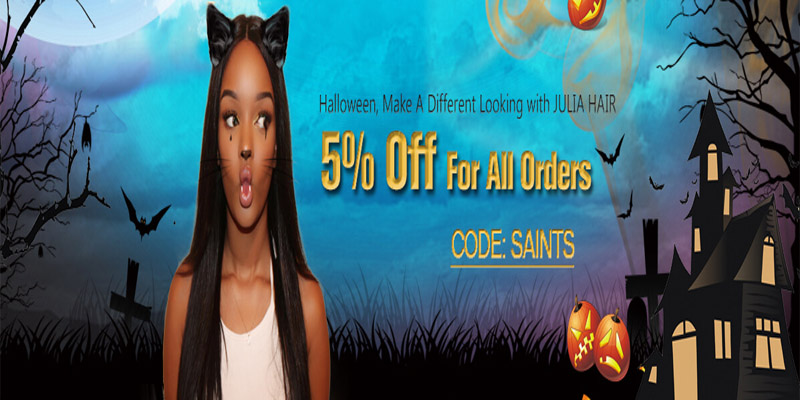 Hello, my dear friend, hope everything goes well, really thanks for your always support of JULIA HAIR Mall Site, now we do have a good news for u --Julia hair mall site will have a big sale from 16th Oct to 20th Oct.
All the Products will enjoy 5% off for Halloween Day!
Coupon code: Saints
Halloween is coming, are you ready? Make a different look with Julia hair, we are waiting for you. Come on!!!