Fashionable Hairstyles For 613 Blonde Wig And How To Style?
Nov.05,2022
613blonde hair will continue to be popular for some time to come. This is because they can be worn in different ways to suit the wearer's specific taste and sense of style. It also comes in different lengths and sizes to choose from. Finally, it can be permed and recolored to suit the wearer's mood or occasion.
Let's take a look at how to design 613 blonde wigs and some of the most stylish hairstyles for 613 blonde wigs.
How To Style A 613 Blonde Wig?
1. Side Fishtail Braid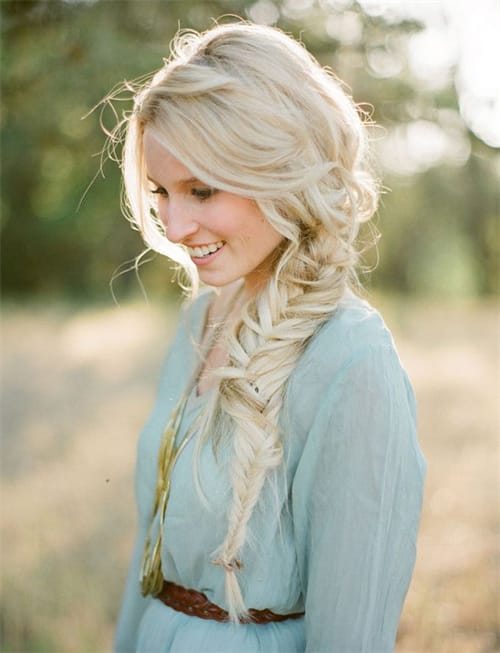 This hairstyle may look complicated and hard to do, but trust us, it's not! The fishtail braid is becoming increasingly popular for those who want something different from the French or Dutch braids. This hairstyle is becoming increasingly popular as long blonde hairstyles are developed, which are meant to show off your lovely collarbones.
Part your hair into two sections. Take half an inch of hair from the outside of the left ponytail and pass it underneath the right ponytail. Repeat the same steps on the other side. Continue alternating hair sections until the end of the braid, securing it with an elastic band. For a finishing touch, fry the braid into a pie shape for a messy effect.
The fishtail braid looks delicate, but quick. It will become a favorite for rushed mornings, especially if you have long hair. It works for a normal day or dressed for a formal event. They also look better when fishtail braids are a little messy so you can wear them all day. These braids are similar to regular braids but with only 2 strands of hair instead of 3. If you can braid your hair, you will easily learn to fishtail braids and create great-looking hairstyles.
2. Twisted Bun Updo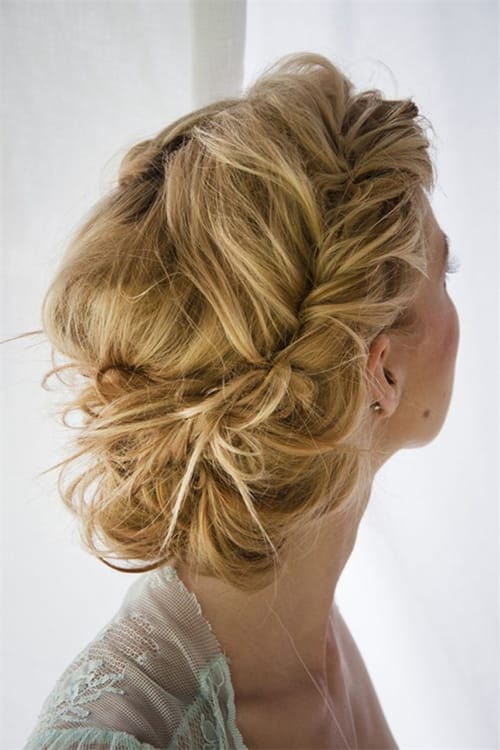 Anyone wearing this elegant bun deserves more style points. This twisted hairstyle for long hair has a messy chic vibe and is the ideal way to keep long blonde locks out of your face! The steps are easy to follow, twist and secure the front and back and work it all into a low bun, leaving some loose tendrils to finish off the unfinished treatment.
3. Straight Blonde Bob with Dark Roots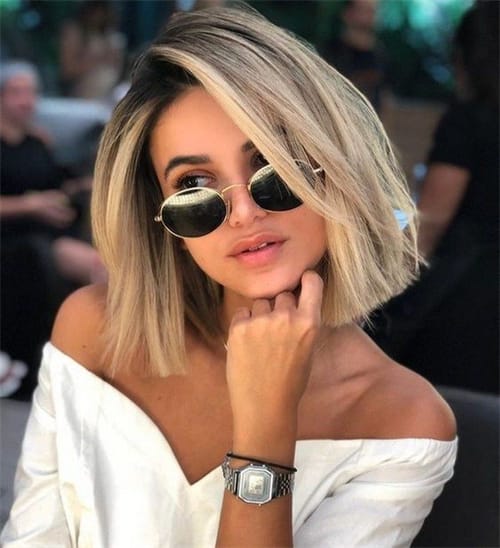 A straight blonde bob with dark roots is a super hot trend this summer. Which short hair color do you prefer, a solid color or a blonde with dark roots? We recommend the latter for a more natural look and the overall effect when wearing a wig.
4. Blonde Balayage Short Haircut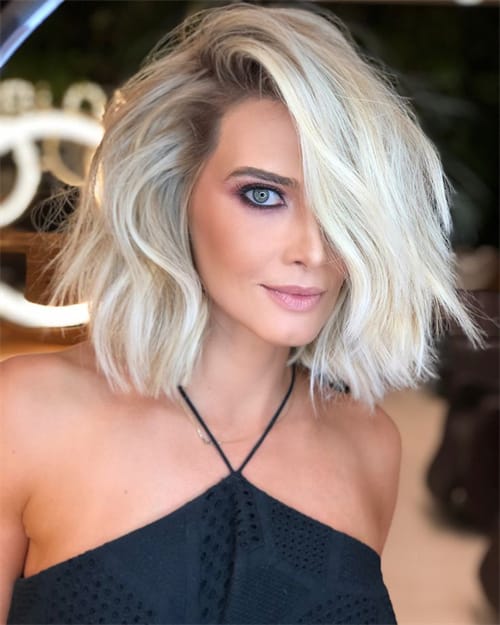 613 short blonde hair is always sweet and messy, sexy, vibrant, and dashing. Blonde Balayage Short Haircut is a fabulous balayage for blondes. this asymmetrical bob is probably one of the most popular looks on Instagram.
5. Body Waves Blonde Hair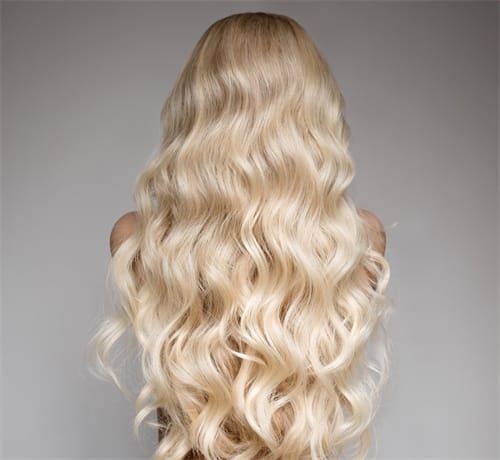 Body wave hair is a unique and original hairstyle that combines curls and a wavy look to create a natural look. Like any other wig. Body wave blonde wigs are human hair wigs with undetectable frontal lace and are popular with customers for their high quality and comfort. One customer commented: "Gorgeous, soft, beautiful, top quality wigs; and super fast delivery".
Fashionable Hairstyles For 613 Blonde Wigs
Want to try something completely different? Choosing 613 blonde wigs will give you an extraordinary experience. It is the perfect combination for dark-skinned ladies and gives you an edge over others. So, what are you waiting for? Read on to explore fashionable hairstyles for 613 wigs.
1. 613 Blonde Hair With Dark Roots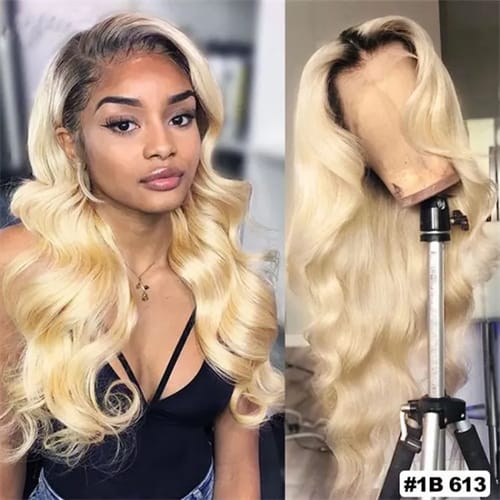 Girls who like to try new things or want to get noticed should choose a blonde with 613 dark roots. The stronger, darker roots in this hair color give it an interesting character. At the same time, the platinum blonde makes the skin complexion more beautiful in the fall and winter by complementing the cooler undertones.
2. 613 Blonde Hair Short Bob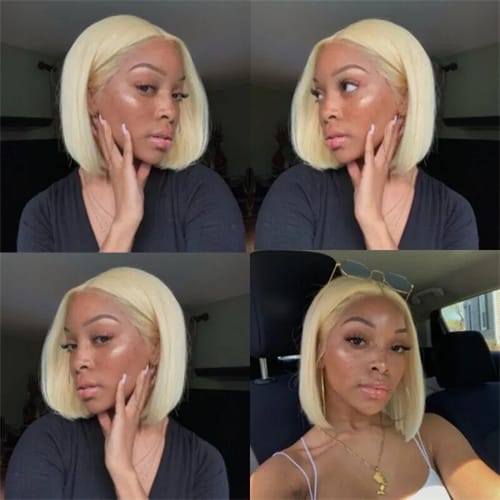 In our opinion, you can never go wrong with a Bob. If you like short hairstyles with lots of body and a pretty face, you must try a blonde 613 Bob wig. This style is easy to achieve and versatile while casual for everyday wear.
3. 613 Blonde Hair Body Wave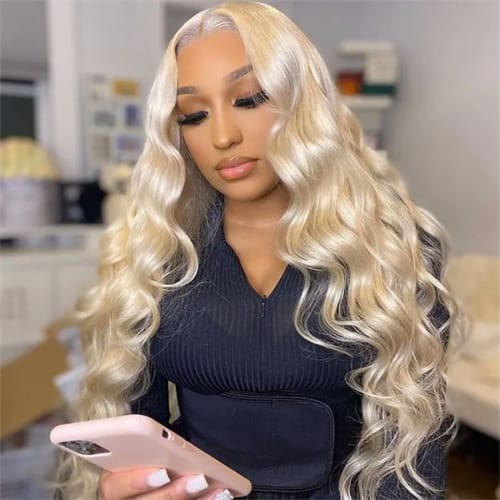 One of the most popular types of hair extensions in 613 is the body wave 613 wigs. They can even blend in with your hair, so they look natural. Body waves are a very popular loose curl pattern. Body waves offer soft, natural waves that blend in perfectly. Wavy hair can make you look young, relaxed, and carefree.
4. 613 Blonde Hair Water Wave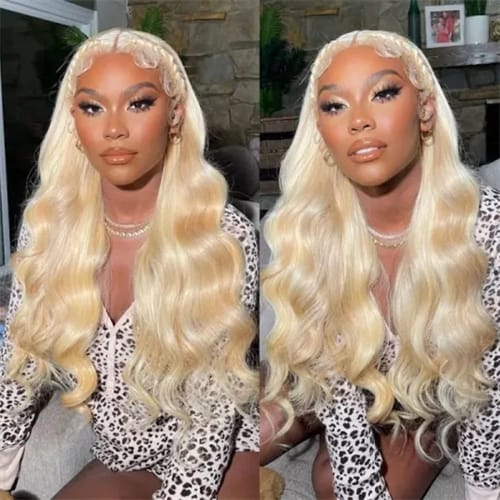 613 Water Wave is another perfect style for all skin tones. The high quality and long span also make it a worthwhile investment. Water Wave is also elegant and chic but natural enough for everyday wear. If you are still unsure of the hairstyle to choose, the water wave should be the first choice.
Conclusion
Julia Hair is easy to wear, comfortable, and high quality. Available in a variety of lengths and sizes to suit different looks and occasions. Remember, the next time you buy the perfect 613 wigs and are wondering how you will style them, try one of the hairstyles above to save money and time.
If you have any different opinions, don't hesitate to get in touch with us right away or leave them in the comments section!