Fashion Trend 2020 - Baseball Cap Hair Wig
Sep.08,2020
African American women whose hair are hard to handle or just don't have enough volume for styling, often decoration their hair by different hairpieces like human hair wigs and half wigs. Human hair wigs are one kind of wigs, according to the materials they used to make wigs, there are many kinds of wigs, like human hair, animal fur, synthetic hair, and so on. They are used not only to cover boldness caused by various reasons but also as an easy way to quickly change your hairstyle without having a haircut or getting to the hair salon. They love the quick way that wearing wigs will save some money.
Lately, different versions of wigs are growing in popularity, like baseball cap wigs. The name"baseball hair wig" can explain by itself –a wig hair with a baseball cover your head - a partial wig. Though wigs cover your whole head, baseball cap wigs like a cap wearing on your head, but make you have a special hairstyle. There are other decoration wigs like baseball cap wigs, ponytails wigs, braids wigs, headband wigs, and lots of others.
They are easy to wear like putting a cap on your head. Baseball wigs you always add on your head, are probably cover the forehead because they continue to as a good way to cover your own hair while giving your complete look more volume and shape. They provide a more fabulous look. "topper" baseball cap hair wigs are also growing in natural, no harm to your own hair, covering the front a part of your hair. they're a super good solution for a wild and messy hair. Adding a cap of favor hair on top of your natural one gives it a neat look. Baseball wigs are designed to possess special hair to stop the extensions to fall off, so they are secure ways attached to your hair which makes their usage far more practical.
Features of baseball cap wigs
Baseball cap hair wig made by 100 human hair, no glue, no sew-in, 150% hair density full ends, and 30 days return policy.
A new look starts from real hair, easy to care, can last more than 1 year under the proper care. Quickly style in minutes. Provide your supernatural feeling.
Because the hair is human hair, the wig is bouncy and soft. The hair cut from healthy and young girl donors, highest elasticity can be dyed, bleached, and restyled.
Wearing a cap wig, natural-looking, comfortable feeling, bouncy shiny soft.
Why choose a cap with hair attached wig
We often find if a customer purchases a hair wig with a cap, it becomes the most welcomed hairstyle in their wardrobe. So, why are these hairstyles so popular?
First, a cap with sew in hair is convenient; you can put it on and slip it off easily, instantly get the style you love, and spend more time enjoying your day.
Second, a fake hair cap is a one-and-done look, there's no need to worry about finding the right wig or hairpiece to pair with a separate hat.
In addition, hats with hair give lots of variety. Our baseball cap hairstyles with hat hair come in color 2# and 10 inches length, capturing the natural look of short hair.
Of course, if you need a long cap hair wig, you can contact the Julia customer service to confirm whether they can do it or not before ordering.
Baseball caps with hair are an affordable option for changing your look in a short time; their cost is not too much, which generally less expensive than hair wigs, so you can purchase one in a few styles without blowing your budget.
Finally, hats with hair are comfortable to put on your head. They're cooler than short bob wigs for summer wearing without scalp, providing you with all-day comfort. Meanwhile, it can protect your face from the sunshine.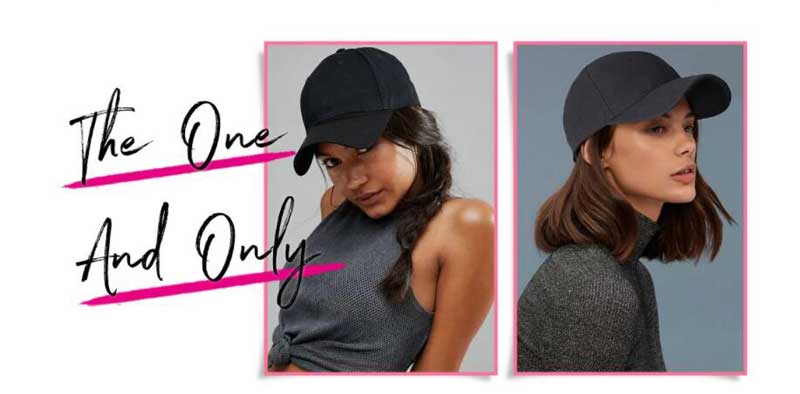 Choosing the Right Cap with Hair
If you weren't much of a hat wearer before hair loss, choosing the right hat with hair can feel like an impossible task. It can be hard to know which hat style and hair cut will be the most flattering—Never mind the matter of hair color! If you're in need of guidance to help you find the perfect hat with hair, we've curated a collection of helpful guides. Check the hat shapes to determine which hat style will best flatter your face shape and body type, then take a glance at your hair styles to discover a length and cut you'll love to wear every day. We've even gathered tips for hat care, so you can keep your favorite caps looking their best! Julia hair wigs will make more and more cap wigs hairstyle for your option.

Autumn Sale On Hair Bundles & headband Wigs from Sep 8th To September 13th.
Up to 40% Off For 7A Human Hair
Up to 35% Off For New Hair Products
Up to 20% Off For Hot Selling
Extra $10 Off For Order Over $159 With Coupon Code AUT10
Don't miss the chance to purchase the trending baseball cap hair wigs with Julia Hair coupons for Autumn sale