Fashion Tips On How To Wear Half Wigs With Style
Oct.13,2020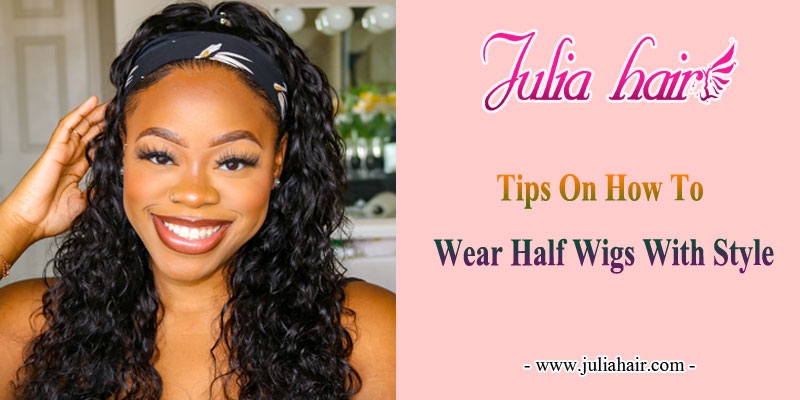 Human hair wigs have long been a part of high fashion and are gladly worn by many celebrities, both to record various shows and editorials and in private life. The most important thing for you is to choose a quality synthetic wig or a wig with human hair that will suffer from straightening and curling, and at the same time will not differ at all from your hair. What is important to point out is that today half wigs are placed only on half of your head. This way the hair gets a thicker and lusher look. Someone would call it a half wig or extensions although it differs.
The difference between half and full wig
The main difference is that half the wig has 2 clips. When installing, the front of your hair, that is the one that frames your face, remains, and a half wig is installed on the back of your head. Unlike a half wig, a full wig covers your entire hair. A half wig is very easy to install, and usually has an advanced construction of a soft mesh cap. More about wigs, half wigs, and extensions you will learn if you visit https://www.juliahair.com/.
On the other hand, there are extensions girls use very often. Although like a half wig it complements the hair volume, the extensions are installed in strands, while the half wig is set from one piece.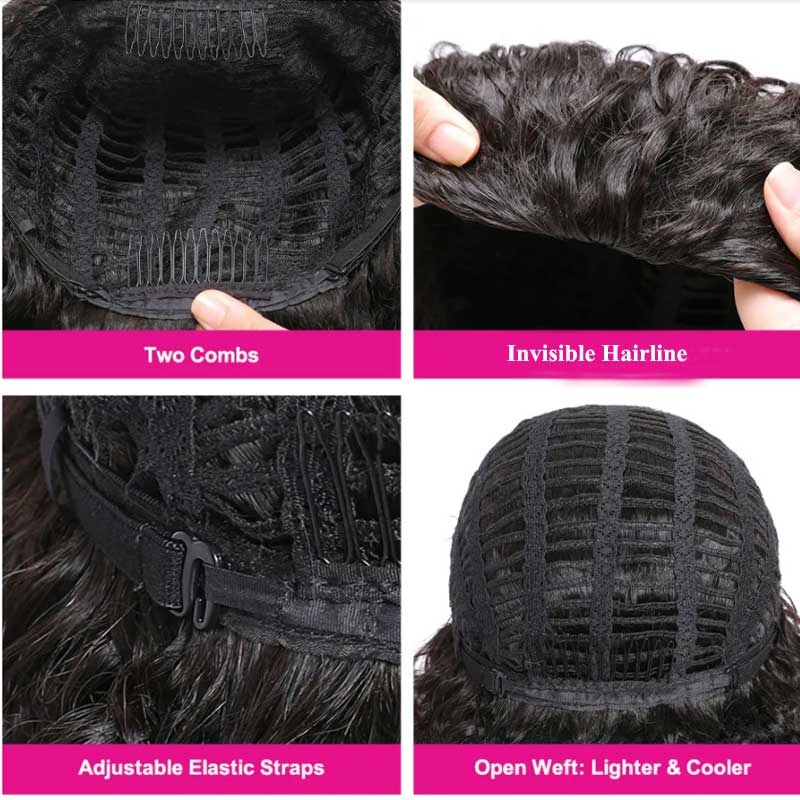 When buying, it is important to pay attention to the color. It should be similar to your natural color, so it would perfectly blend.
Why do people opt for a half-wig?
Wigs are very practical, whether they cover part of the head or the whole. Hair thins over the years and begins to fall out, and lose volume, and this very often leads to a lack of self-confidence, especially in women for whom hair is one of the strongest assets. And while some resort to hair transplants and various treatments that cannot guarantee the desired result, others have seen the solution in buying a wig. This small investment provided them with the perfect hairstyle for every occasion. It is also very practical for those who are prone to frequent changes because in an instant you get a completely different look.
The advantages of a half wig are that it is very easy to put on, so it is usually a job for which you will not need help. If it is well made, in addition to being able to straighten and curl it, you will also be able to dye it.
Who wears a half-wig?
We can say a lot of people wear it. Usually, people who want to add hair length or to volumize their hair wear it.
There are many ways how you can wear a half wig and look fabulous on every occasion.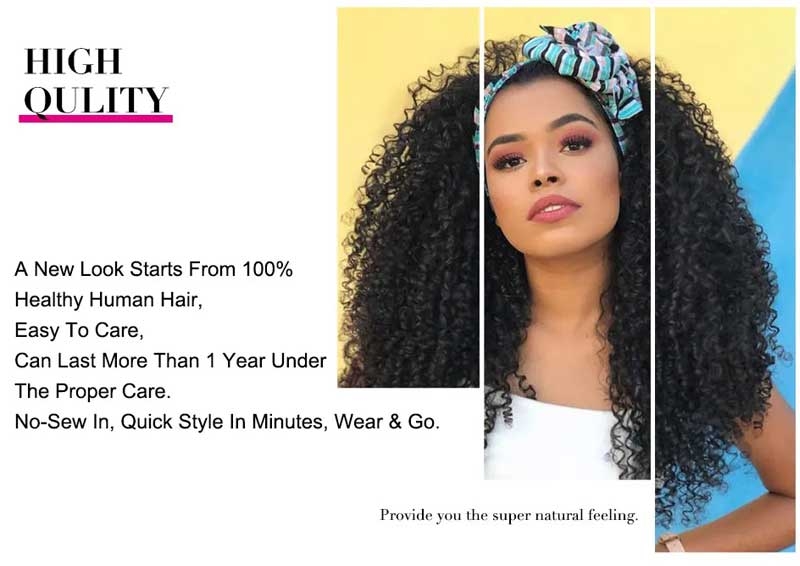 Braids
Braids can be worn in many ways and are suitable for many occasions. With herringbone, your hair will always be neat, so this hairstyle is also suitable for a business look. And if you tie the braid with some interesting fat, you will get a romantic look for a moment.
The low bun
This hairstyle is perfect for weddings or other events. A half wig will give volume and you will look like you just came back from the most expensive hairdresser.
Everyday look
Is there anything sexiest than healthy, long hair? There is no need for any accessories, all you have to do is to make mild curls or straighten your hair. Let the wind play with it and be sure that no one will even notice that it is not your hair.
The headband
If you're afraid to notice the difference between your hair and a wig (although we believe there's no reason to worry), don't worry, it's enough to put a headband on your head. In addition to being a great accessory and fitting into any possible clothing combination, they are also very useful because they keep hair away from the face.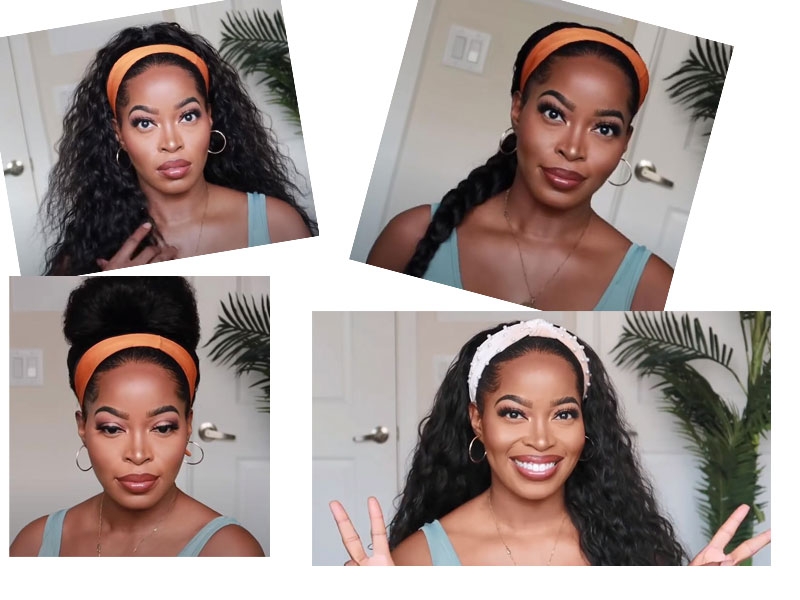 Afro look
Small curls, or popularly – the afro look is very famous today. Whether it's girls who have naturally curled hair or those who want it to be like that, with half a wig you will get fullness. You have probably noticed that the hair on the parting stays flattened with hairstyles like this. Well, thanks to the half wig, it has just become history!
Ponytail
This is probably one of the most popular hairstyles. A ponytail and hair that falls over almost the entire back, makeup that will highlight the most beautiful part of your face. This hairstyle is supported by the fact that it suits almost all fashion styles, whether you are a sports guy or you are just getting ready for a crazy evening out.
The low tail
This hairstyle looks both glamorous and elegant. It also can be worn on the side so your hair will fall down your shoulder.
Top Knot bun
Yes, and this will look great! You can tie the whole hair, and you can only the front part, while your hair falls back over your back. This is a very simple and effective hairstyle and in the last few years, it has become a favorite with girls all over the world.
Ponytail + braid
Since the hair will gain in volume when you put on a half wig, imagine how good the ponytail from which the braid is braided will look.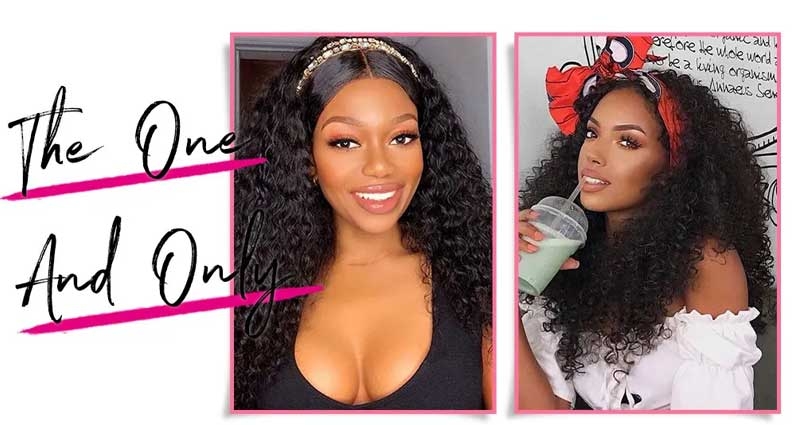 How to choose the right hair wigs for you?
If you want to achieve a wow effect with a wig, it is important to pay attention to a few things when buying. Know that it is better to set aside a little more money to blend the wig with your natural hair. Poor-quality synthetic wigs have an unnatural shine and don't look pretty at all.
We assume that you will try to use it several times, as well as to make several different hairstyles with it. Therefore, when buying, make sure that the wig suffers from high temperatures so that you can style it as you wish. It is also important that the wig is washable.