Enhance Your Beauty With Blonde Wig
Jan.14,2021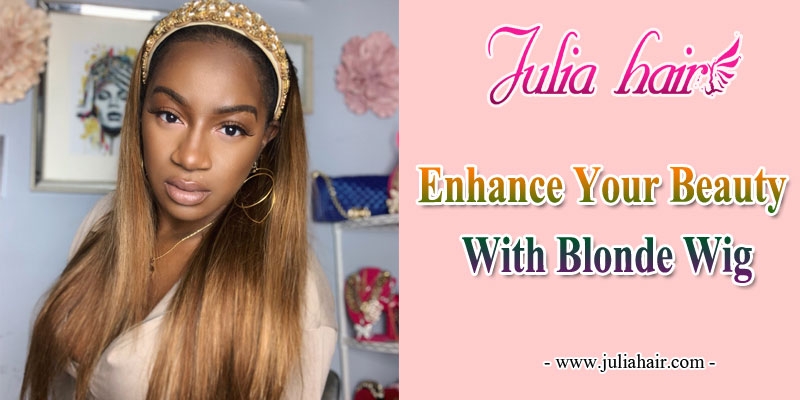 Once it was possible to tell that a person was wearing a hair wig just by looking at it. Today, that is not the case. Modern human hair wigs are best designed to resemble a person's natural hair. Wigs are worn for a variety of reasons and have several advantages that affect the appearance of the wearer. Blonde wigs add hair color and change hairstyle easily.
Why people wear human hair Blonde wig
1. Cover the hair loss.
People, especially women, like blonde wig that can be sensitive to hair loss. This condition is especially acute in people undergoing chemotherapy for cancer, although other physical conditions can also cause hair loss. Wigs can be made from natural human hair or synthetic fibers. Hair facts generally last longer and look more realistic.
2. Change their appearance temporarily.
Modern wigs are designed to be worn by people who have all their own hair if a cap is used to cover the head. This allows a person to change their hairstyle or hair color to suit specific occasions without making a drastic change that cannot be quickly and easily reversed. Hair wigs are also frequently used by actors and actresses in film or theater productions.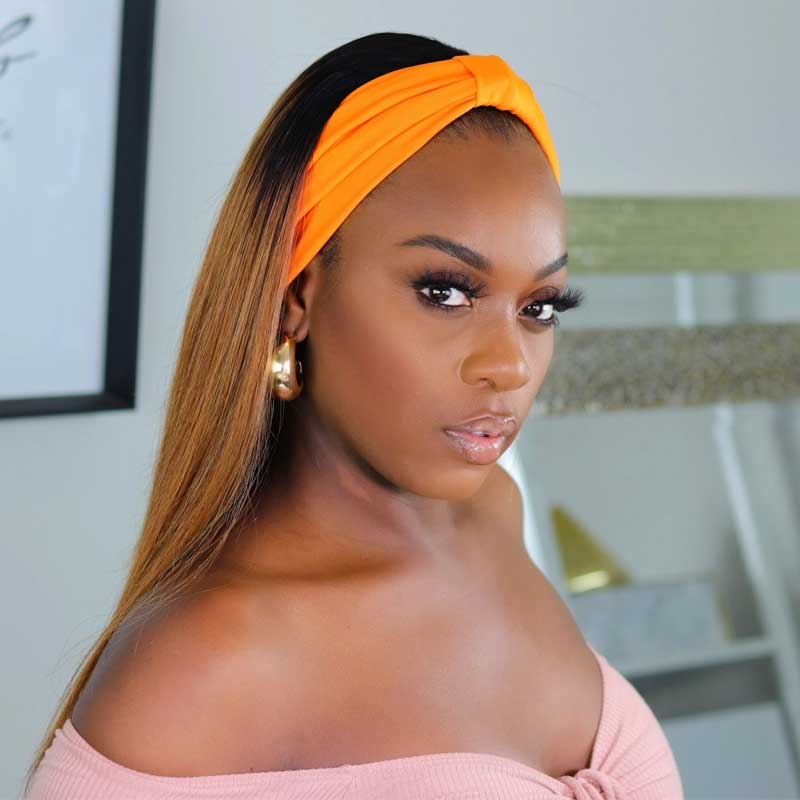 The beauty of human hair blonde wigs
The beauty of human hair blonde wigs is that they can be adjusted to look completely natural.
In recent years, hair wigs looked so obviously fake that most people considered wearing one was the last resort. Amazing fabulous wigs, especially those made with real human hair bundles, look incredibly real and natural. Real human hair wigs can be styled, colored, and styled just like real human hair itself.
Some synthetic wigs cannot be colored because the color treatment reacts poorly with the fibers. All hair wigs can be treated exactly as if the hair were your own.
Modern natural weave hair wigs have a much longer lifespan than synthetic wigs in the past. A well-made wig composed of human hair can last up to a full year with normal use proper care and maintenance. Synthetic fiber wigs generally last around six months with normal use and proper care.
The wigs only lasted a month or two with constant use in the past and care was difficult if you wanted to keep the wig at its maximum life. Meanwhile, synthetic wigs can't be dyed, permed, or bleached.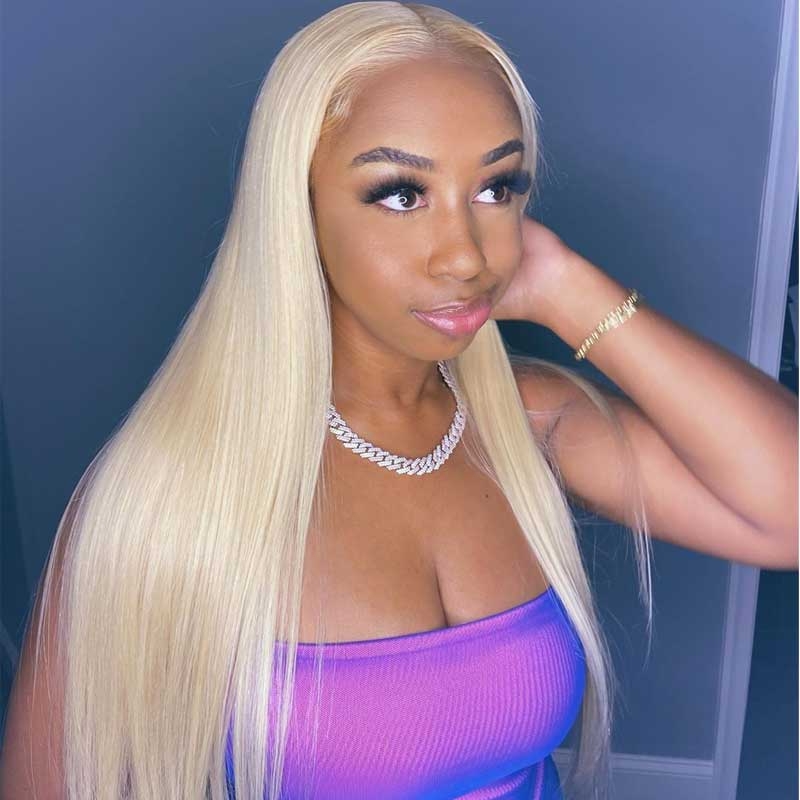 Modern blonde Hair Wigs
Modern blonde wigs are more like natural hair because the colors are exactly the same as naturally occurring ones. Wigs made from human hair bundles and lace frontal or lace closure are not color treated unless the user chooses to change the color.
All natural reflections are present in the hair regardless of the color chosen. Modern synthetic fiber wigs are created and colored at the factory using pigments that create soft, natural-looking color combinations. In the past, human hair blonde wigs often had colors that were impossible to find naturally in human hair.
No matter what the reason you might need a wig is, it can be really intimidating to try one that works for you. Natural looking wigs will only look like this if the style, color, and fit are right for you. You may be nervous about choosing the wrong real hair wigs and not looking your best, but choosing one is not that difficult once you have an idea of what works.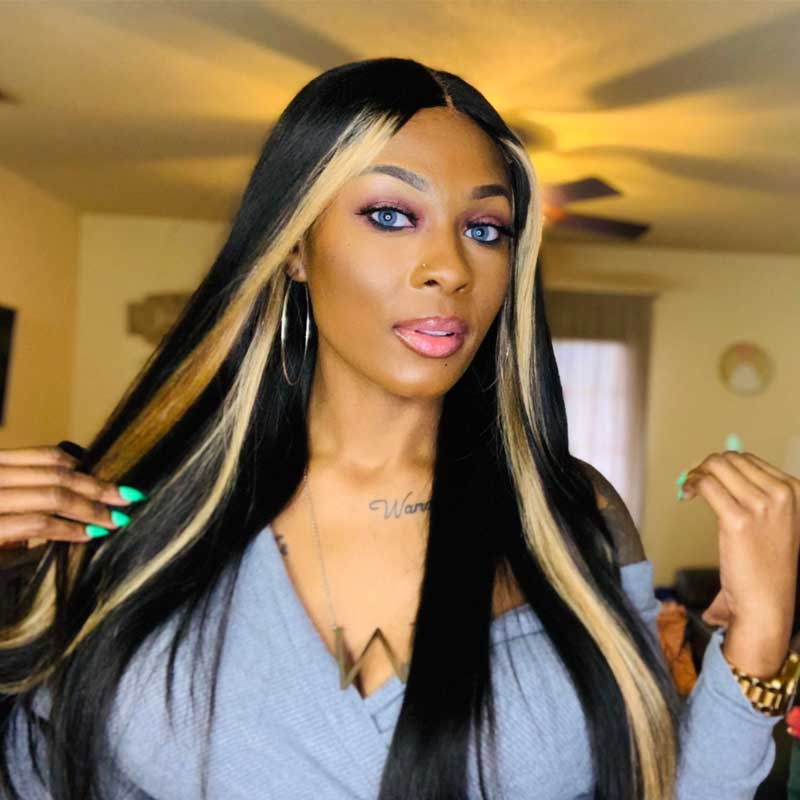 How to choose a proper blonde wig
You need to focus on the fit first. Blonde wigs are often sold in various sizes, so you will have to measure your head size to choose the correct one. Take a tape measure and wrap it around your head along your hairline, just above your ears.
Take that measurement and see where the size matches. If your head is 20 1/2 to 21 1/2 inches, its small. 21 1/2 to 21 3/4 inches is the average.
Blonde Wigs Sizes
Some wigs are one size fits all, with an elastic net that fits many. Of course, if you find that you fall into the very small or very large category, you can always see if custom-made wigs would be a better option for everything to fit right.
You need to take your face shape into account when choosing the correct cut and style of real hair wigs. Hair brushed away from the face will make it look narrower, and longer wigs will also lengthen the face.
Blonde Wigs Shapes
Heart-shaped faces will look better with longer hair, as incredibly short wigs can appear uneven with the balance of your face. Pear-shaped they have the opposite shape and therefore want the opposite.
Square faces will want the hair to go just above the chin or across the shoulders. Loose curls add a lot of volume and dimension, making them a great option. Triangular faces, on the other hand, will want a long chin or longer wigs and lots of volumes, so widen the chin.
When it comes to color, the easiest option is to choose your natural hair color, or something close to it. You can choose a color with highlights or lowlights if you want something a little different.
But don't be afraid to try on colors that may be the opposite of who you are, that's why a blonde wig for a natural brunette and vice versa. Now is the time to really experiment with those other colors.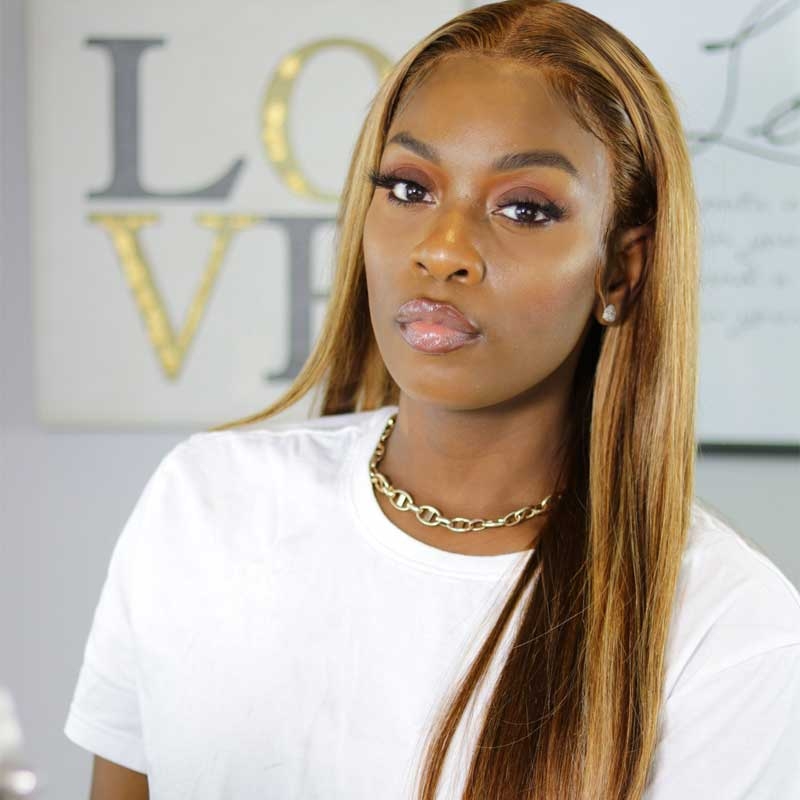 Wigs have been in fashion for thousands of years. From ancient Egypt, to as recently as Jessica Simpson's line of wigs and hairpieces, wigs have been popular. They are used to hide hair loss and improve appearance. In the 16th century, it was more common to wear a wig than to wear your own natural hair.
Royalty throughout the centuries has worn wigs and hairpieces as symbols of wealth and power.
Actors and actresses have worn wigs for hundreds, even thousands of years to aid in their costumes and in 'setting the stage'.
Wigs are now used for many different reasons, such as convenience. A wig can be styled in advance and it doesn't take that long to style.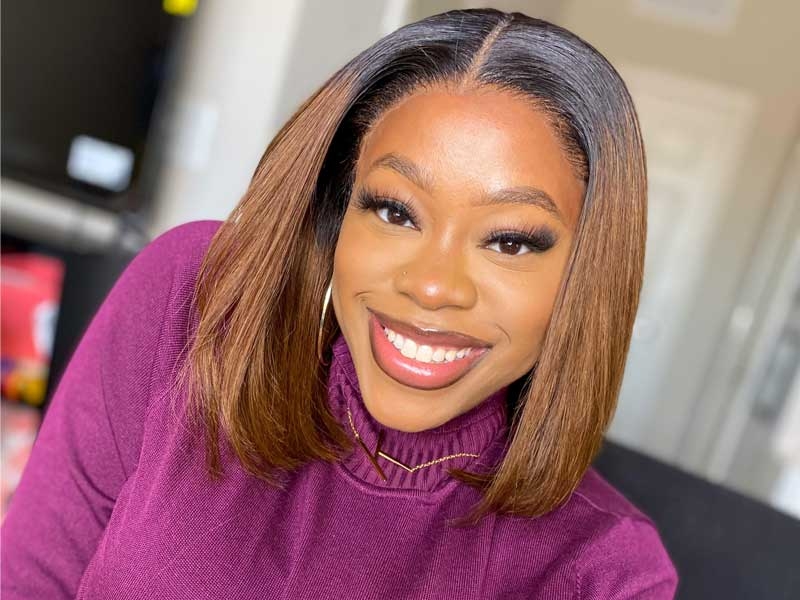 Wigs are also commonly worn by those with a medical condition such as cancer, but are also worn by people who have had genetic hair loss because they are more affordable than hair replacement systems. The American Hair Loss Association says that about 40% of its cases are women; (this includes around 90 million women) and more than 50% of these women's hair loss is genetic.
Choose julia hair blonde wig to add hair color, and enhance your beauty immediately.
Add Julia To Home Screen, Get $100
Up To 46% For New Arrival, Without code