Easy Ways To Create Short Hair Styles
Nov.28,2022
Time in the morning is always very precious. Because most of the time we are always sleepy in the morning. During the week, we don't have much time to go to the hairdresser to get our hair styled. So we are always looking for quick and easy hairdressing tutorials. Here, we have the methods for styling short hair. They are simple and easy to follow.
Benefits of Having Short Hair Style for girls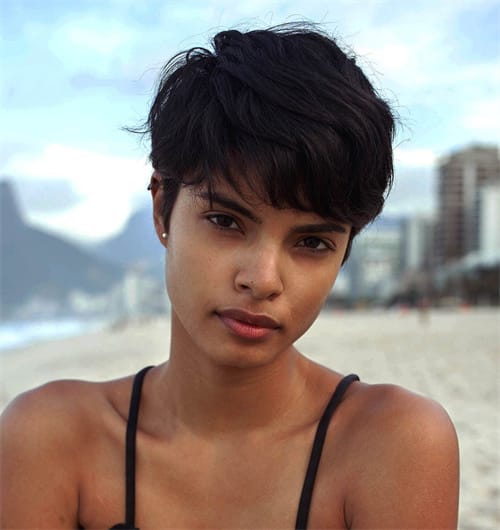 The benefits of having short hair should not be underestimated. There are some obvious benefits of having short hair for men, but there are also some benefits of having short hair for women.
1. More Efficient Life
Short hairstyles are also useful in improving and efficient lifestyles, saving you a lot of time in maintaining and grooming your long hair. You can spend your limited time on work and study.
2. Low Maintenance
Short hair requires very little maintenance. Long hair needs to be combed and straightened, and hair quality deteriorates during the combing process. It is extremely rare for short hair to experience hair damage. Short hair is easy to comb through and finish with your hands.
3. Low Dandruff
People with short hair have a lower chance of dandruff. We all know that our skull provides oil for the hair. Longer hair needs more oil. If the scalp does not produce enough oil to moisturize long hair, the scalp and hair begin to dry out, and then dandruff is likely to develop.
Longer hair may sweat more. This is why they are also more prone to dandruff. Therefore, short hair is a better choice to fight dandruff. If you have severe dandruff, why not cut your hair short?
3 Styling Tips For Short Hair
1. Create Waves
You can easily create cool body waves with a flat iron or curling iron. Apply a smoothing serum, then dry your hair with a hair dryer. Smooth out your hair. Once dry, part your hair into smaller sections. And use a flat iron or curling iron to bend it slightly at the ends.
2. Rock a Low Bun
The low bun is sleek and sophisticated while low maintenance. A flat iron makes this look work for any hair texture. Once your hair is ready, tie it into a low ponytail and divide it into two sections. Wrap one part into a small round bun and wrap the second part around it. Then secure it with bobby pins.
3. Use Natural Curls
If you have naturally wavy or curly hair, short hair is a great way to embrace them. After washing your hair, use a microfiber towel to dry it to take advantage of its natural texture. Once your hair is slightly damp, apply a leave-in mousse, lip balm, or cream with your fingers and let your strands air dry naturally.
Pretty Short Haircuts
1. Undercut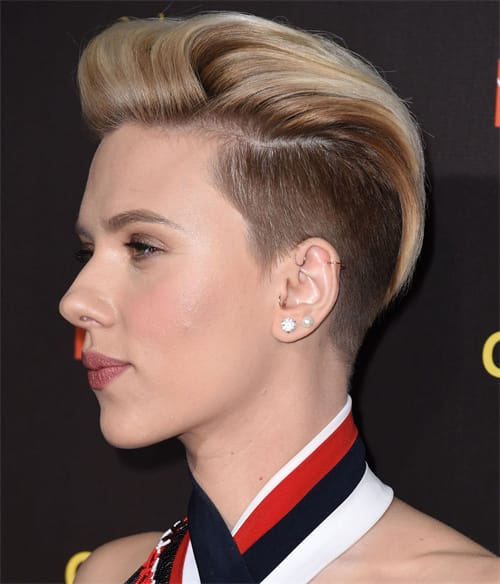 This look is very common among celebrities. It's super cool. If you are considering cutting off your long hair on this Undercut, choose a look that allows you to comb your hair up and down. Let the undercut start at the temples or the back of the head.
2. Versatile Lob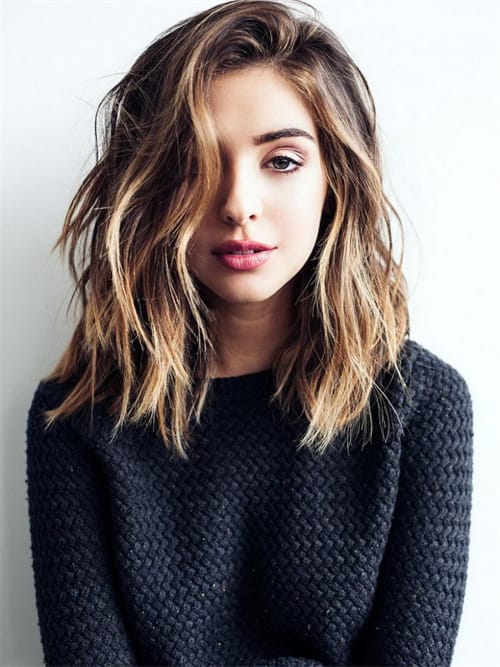 Looking for short hair that isn't too short or too long? This hairstyle is the best option. The beauty of certain hairstyles for short hair is definitely in the details. It can offer various styling options, making it all the more valuable. If this is what you care about, then Versatile Lob is the perfect choice for you.
3. Tousled Pixie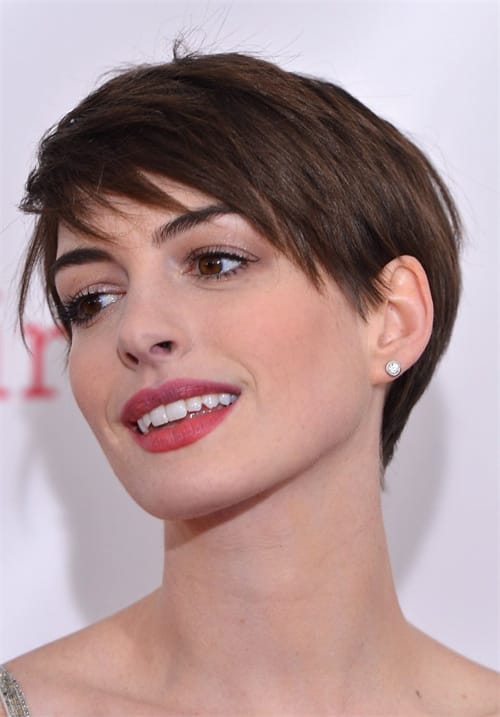 Messy and uncombed hair is definitely in vogue, and short hair is no exception. First, ask your stylist for a bob or pixie that hugs the back of your neck and is long enough at the top to tuck behind your ears or at least graze your forehead.
Styling is also a piece of cake: To learn how to do short hair in a sexy, messy way. Try rubbing hair wax into the palm of your hand and combing through your wet hair. Use a hair dryer to dry your hair just a little. This wax helps to make the hair look thick and textured.
4. Curly Bob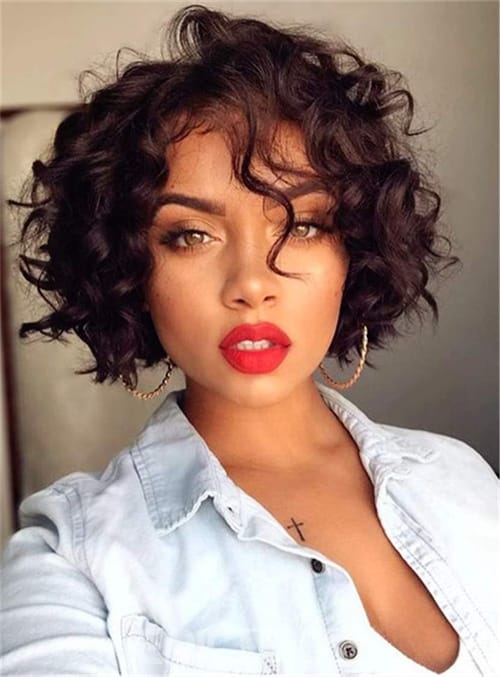 This vintage style bob is classic and charming. Using a curling iron, wrap the first part of your hair down the middle of the parting and then wrap your hair around the rollers, starting at the back. To accentuate your features, wrap your hair around the curlers away from your face. Repeat this step on your hair and lock in shine with shine spray.
5. Flipped-Out Bob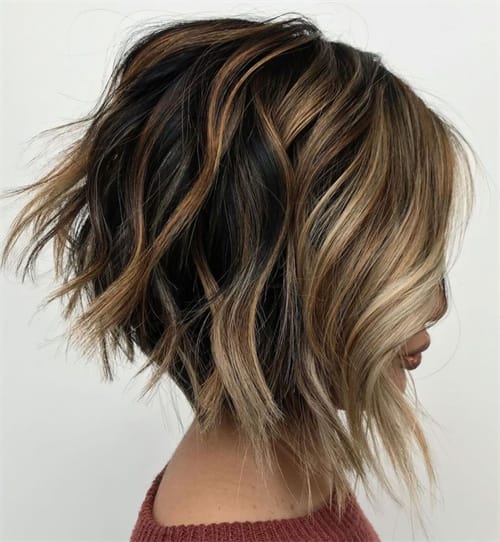 This is the glamorous vintage style look. A voluminous bob or long hair curled upwards in a short bob is also a clever way to show off a slim jaw and neck area. This hairstyle with the right makeup will make you more sexy and glamorous.
6. Short Hair With Bangs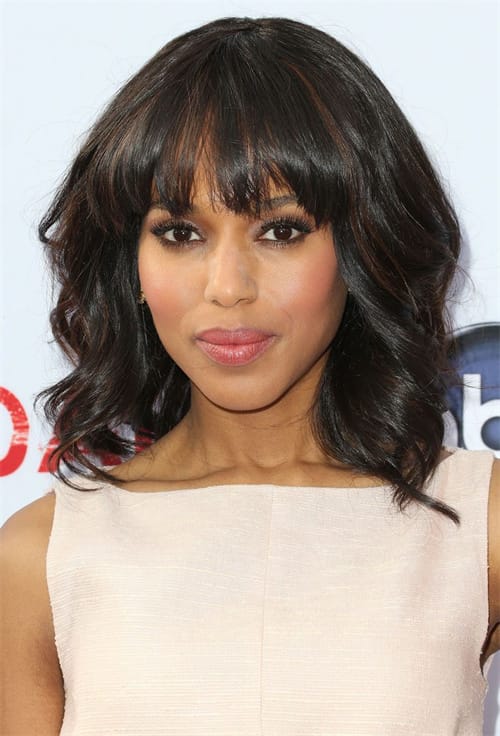 Adding bangs is another clever styling option. The right bangs can help to flatter the shape of your face. Baby bangs, full bangs, and side bangs are always beautiful, but be sure to ask your stylist which bangs will suit your face shape before you cut them.
7. Braided Short Hairstyle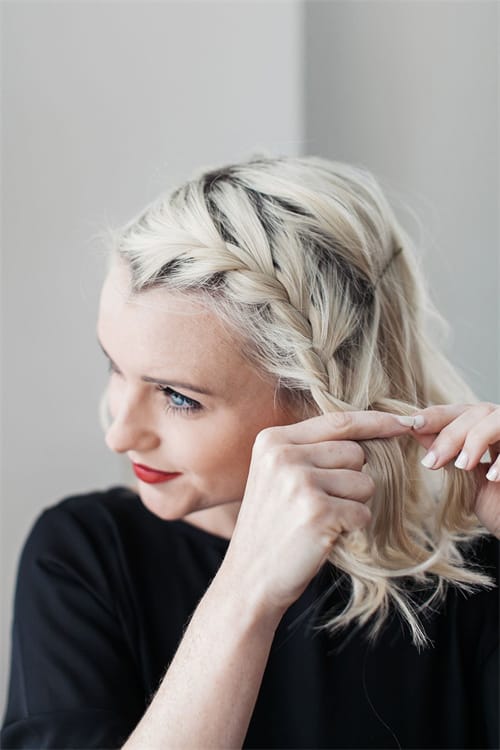 Braided looks lovely on shorter lengths. Start by parting your hair, then create a small section from the front of your head, dividing it into two smaller sections. Use a twisting motion rather than a French braid. Follow your hairline down to your ears, and then use some bobby pins to secure your style.