Do's And Dont's About Curly Hair Wigs
Sep.20,2019
Wearing a human hair wig is a great option to switch up your look without making permanent changes to your hair. Human hair Wigs are appreciated for their versatile styling options with a natural feel and look. You can go from a short bob wig to long curly hair wig in a matter of minutes. Wigs have made it extremely easy to try various hairstyles.
A wig is a head covering that's typically made from 100% human hair at Julia hair. Curly human hair wigs are very popular among women. They are being worn to change your hair without having to harm it using heat and chemicals. If you are thinking of "wigging" out, please read these simple tips on what you should and shouldn't do while wearing a curly human hair wig!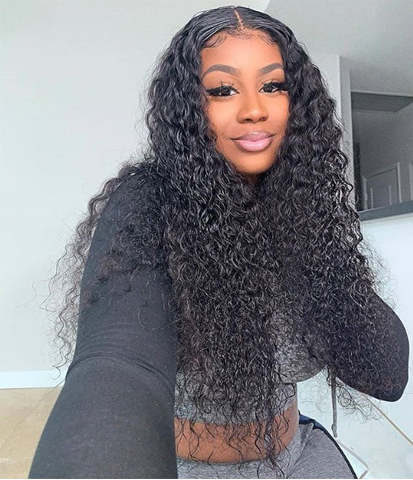 What You Can Do About Curly Hair Wig
Choose The Highest Quality Of Human Hair
Curly hair wigs come in various grades. Therefore, when you are choosing a curly wig for you, it is important to select one that is of high quality. A high grade 100 curly human hair wig is not only more manageable, but it also wears better over time as they are less likely to shed excessively. The higher quality that you choose, the longer the life span of the wig.
Select A Wig That Suits Your Skin Tone
Since you are planning to wear a curly wig, why not experiment with different colors? The best thing to do while choosing the color is to ensure that it complements your skin tone, your eyebrows, and even your eyes. A flattering curly hair wig looks more natural and shows you are fashion savvy.
A Partial Wig Is Also Helpful
If you are new to wearing A wig, you might consider going in for a partial wig first. The benefit of a partial wig is that they are easier to blend in as some of your own hair is visible. This is what makes partial wigs look more natural than full wigs. Make sure you match the texture of your hair with the wig.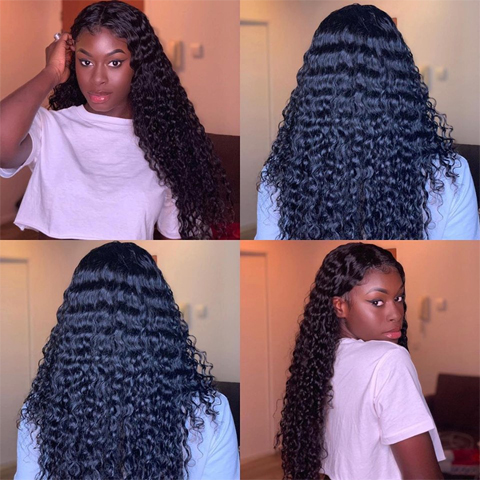 Wash Your Curly Hair Wig Regularly
Wearing a curly wig made of virgin human hair is a commitment, and you will most likely be wearing it frequently. If you want your wig to last long and look great every time you put it on, you need to take good care and maintain it.
Washing your curly hair wig and keeping it in a good condition will not only make it look more natural, but it will also extend its longevity by reducing shedding and excessive tangling or knots. Before you put on your wig for the first time, remember to wash and condition it.
Finger Comb Your Curly Hair Wig
The best way to maintain your curly hair wig is to finger comb it – stay away from combs as much as possible. Finger combing your kinky curly wig and curly hair wig ensure that there is less hair breakage and that the curls remain intact and defined.
What You Can't Do About Curly Hair Wig
Don't Wear An Incorrect Size
Curly human hair wigs that fit too tightly can cause hair loss and breakage around the perimeter of the head.
Don't Skip Wash Day
It may be tempting to skip out on wash day, but be sure to shampoo and condition your hair as you would normally to remove dirt, and bacteria off the hair and scalp.
Avoid Curly Wigs That Don't Breathe
Make sure you invest in wigs that allow your scalp to breathe. Capless wigs are lightweight and allow more airflow to the scalp. Capless wigs do not make you feel as hot as traditional wig caps because they have open wefts at the back and sides.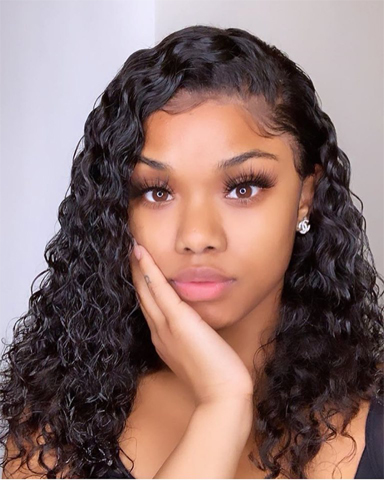 Don't Neglect Your Hairline
Stocking caps protect your hair under curly wigs and keep your hair flat so that the wig does not look bulky, but they can cause breakage or dryness along the hairline. To prevent damage to your edges, slide the stocking cap behind the ear. Your hairline will be exposed, and you can prevent damage in this area.
Don't Use Adhesives If Possible
If you have to use adhesive for a particular style, try to minimize how often you use the adhesive in order to prevent hair loss or breakage around the hairline.
Don't Use Materials That Cause Scalp Irritation
If you have a sensitive scalp, you may want to stay away from wigs made with synthetic hair. You must use the good quality real 100 human hair wigs. Sensitivities to wig materials can cause excessive itching, burning, and scalp tenderness.
Don't Forget To Take Breaks
Although curly hair wigs are convenient, they can make us forget to take care of our own hair. Take time in between wearing your wigs to get regular trims and deep condition your hair.
Curly hair wigs give you an opportunity to revamp your look without having to worry about using products on your own hair. They are excellent protective styles that give you style versatility and rest from dealing with your own hair every day. Remember these do's and don'ts things, and you will make your wigs look real and natural, of course, you can achieve your unique beauty!