What's the Difference Between Deep Wave Hair And Water Wave Hair?
Jul.08,2021
Julia Hair 5th Anniversary Super Sale:
Warm-Up
Time:Apri 29,2022-May 5, 2022
Shop Now, Get 13% Off, Code: PRE13
Order For $239+, Get $29 Off, Code: PRE29
Order For $299+, Get $49 Off, Code: PRE49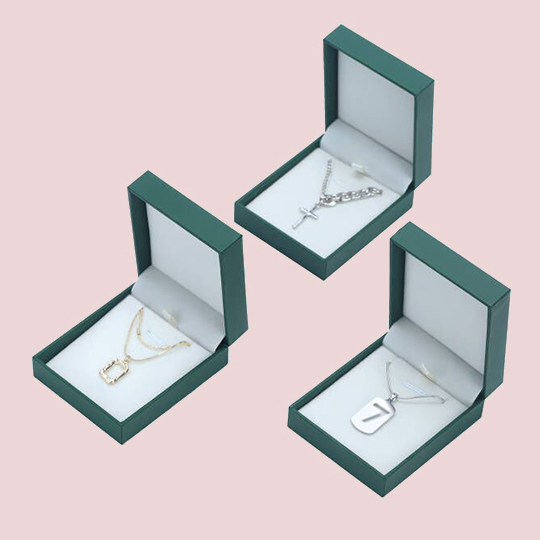 Formal Start
Time: May 6, 2022-May 8, 2022
1. All wigs can enjoy a 50% discount+an additional 16% discount. (code: JULIA)
2. Exclusive discount JULIA also enjoys multiple benefits.
(1)After purchasing goods on Julia.com, customers can get a necklace gift worth $69, and their points will double.
(2)New customers can get $500 points when they register in the mall.
(3)Participate in the $37 new product spike activity.
Nowadays, 100% virgin human hair is very popular and important among black women. All of us love to wear human hair weave and wigs, right? But do you know the differences of each texture of hair since there are so many types of hair weave?
Deep wave hair and water wave hair has similar curl pattern. If you are still unsure as to which style to get, then it is important to know that both deep wave and water wave are equally a great pick.
Both the two hair textures provide a similar look and feel; however, the main difference is that the water wave tends to boost a curlier look. Do you know how to tell the two hairstyles? Today, we will share with you the difference between deep wave hair and water wave hair. Follow Reading!
What Is Deep Wave Hair?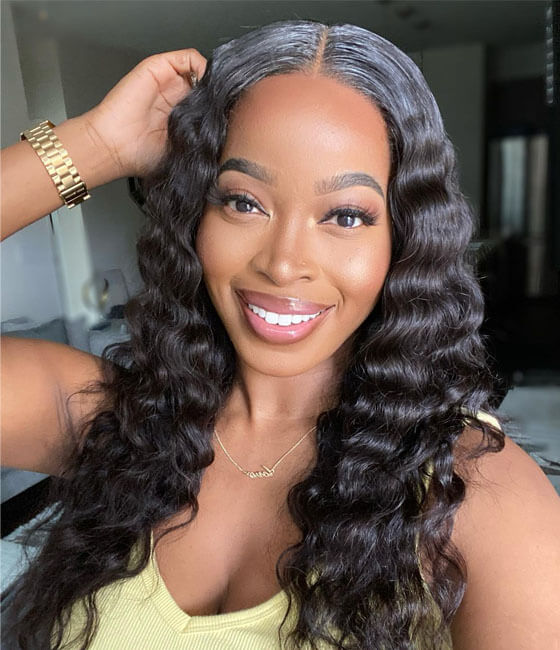 The deep wave curl pattern is close to the water wave pattern. Deep wave hair is also very pleased by African American customers with tight curls, but a little neater compared with water wave for the curl type.
This one is one hair extension that is voluptuous yet it looks so nicely normal. Here's what you should know, in order to have the deep wave for a longer time, you will need to maintain it.
The Features Of Deep Wave Hair
1.Double weft, Tight and neat, No tangle, no shedding.
2. All curls are in one direction.
3.Healthy, shiny, bouncy with the highest elasticity.
4. Last long time: last up to 12 months.
5. Healthy ends: Full and thick, High quality, no split ends, shiny.
6. 100% human virgin hair, can be dyed, bleached, Ironed and permed.
7. Brazilian hair Deep wave, deep wave Indian hair, Peruvian deep wave hair, deep wave Malaysian hair to meet various hair textures of the customer.
What Is Water Wave Hair?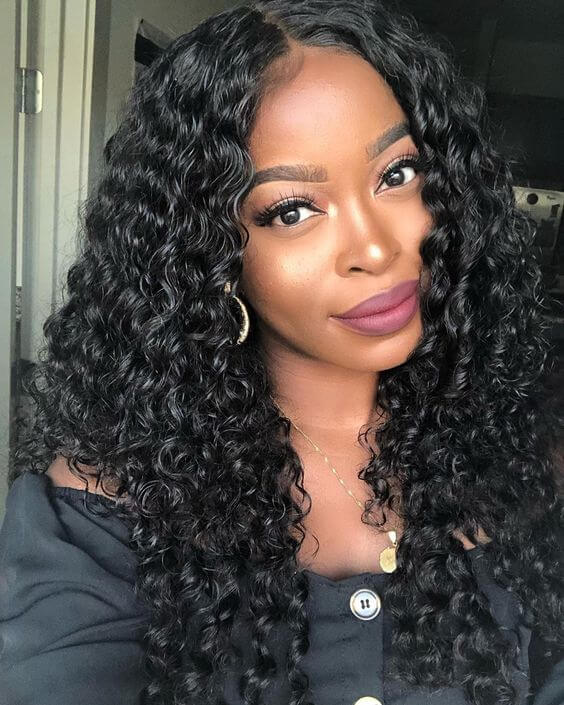 Water wave hair got its name based on its characteristics. It is extremely sleek, effortless and flows just like water. This is why it has become so famous over a recent couple of years.
Water wave hair has a wave design that is progressively articulated because of the waves being woven nearer together. The texture of water wave hair is similar to that of the waves on the water surface. It has large curls which give it a natural look and make it look more elegant and classy.
The Features Of Water Wave Hair
1. Water wave hairstyle is similar to African American hairstyles, so it can blends very well with their own hair.
2. Brazilian water wave hair weave, Indian water wave hair, Peruvian water wave hair, Brazilian water wave hair-various hair textures for customers.
3. 100% human virgin hair 3 bundles with closure, 4 bundles with closure, 3 bundles with lace frontal, 4 bundles with lace frontal with most favorable price.
4. Exquisite top weft, lustrous, full and thick.
5. Tangle-free, no shedding, 100% human virgin hair from Hair.
6. Holds curl well, lasts up to 12 months, not being processed, can be permed.
The Benefits Of Deep Wave Hair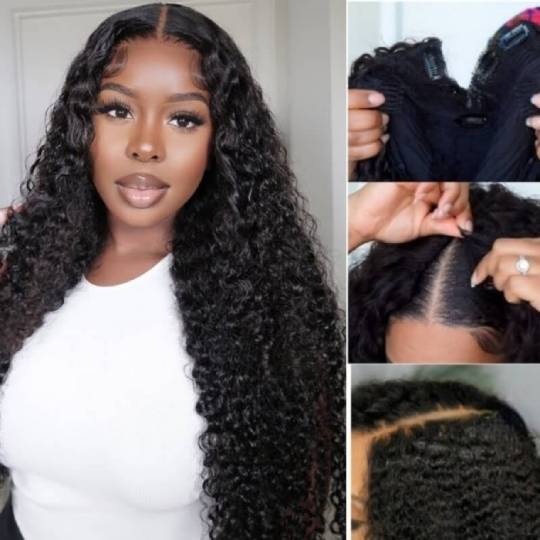 Deep Wave Hair Gives You a Youthful Look
This has been the saying for ages and today, I'm beginning to believe it. The deep waves first are effortless to achieve and feel like you are carefree. There something attractive about the wild nature of the hair, they make it appear as though your hair is voluminous and with great texture.
Easy Maintenance
For anyone who is not fun of styling the hair, this might be the style for you. For the deep wave hair, you only need to wash it than style it a little bit while rejuvenating the waves with your fingers. The hairstyle normally just goes with the flow.
The Hair is Naturally Voluminous
With the deep waves, you appear as though you have much more hair and you know what that means right? You look younger with the style.
Deep Wave Hair is a Blend of the Best of Both Worlds
Remember, deep wave hair and wigs are in the middle of straight hair and curly one. The straight hair normally has a limited volume which makes it not so good-looking. On the other hand, curly hair has a problem with frizzes. The hair gives you volume and you don't need so much care yet it's bouncy and will still be looking good.
The Hair Products are More Effective With the Deep Wave Hair
Unlike other hairstyles where you have to use a lot of products because the deep waves won't absorb the hair products, this hairstyle for some reason absorbs the hair products.
The Benefits Of Water Wave Hair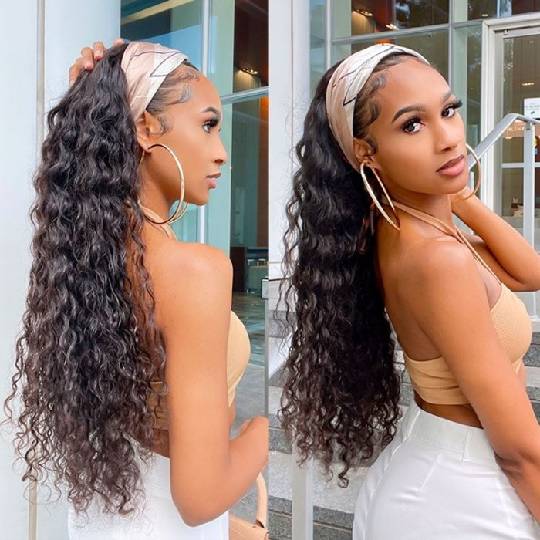 High Quality with a Beautiful Look
Water Wave hair and wigs give you a very stunning wavy pattern. This hair type is natural and shiny; you can use it to accomplish any desired look. The hair is perfect for adding hair volume and gives a fresh look to your appearance.
This Hair is Soft, Luxurious and Thick
Water Waves Hair is very soft, luxurious and thick. It requires fewer bundles to give a full-body look. This hair type gives more fullness in the tapers and roots and gets thinner towards the ends for a realistic effect.
Easy Maintenance
Besides, the best easy to maintain hair is Water wave hair. The kind of hair is versatile and multipurpose and quite easy to style and color. With this piece, you can create any form you want. This big hair is affordable and takes and holds every style very quickly. It only takes less time when grooming, but you can enjoy your new hairstyle for a long time.
Long Lifespan
When it comes to lifespan, Water Waves Hair is one of the toppers. This hair texture is your tropical getaway in the form of loose, carefree curly bundles. With this hair, the longer you keep the hair installed, the better it seems.
What's The Difference Between Deep Wave And Water Wave?
Although deep wave and water wave hair have an almost similar structure and texture of curls which makes it difficult for people to differentiate between the two of them when we look deeply into them, both are quite different from each other.
Check out some points which make water wave hair different from deep wave hair.
Curl Pattern
The curl pattern of water wave hair does not run in one direction. Deep wave hair pattern is although similar to that of water wave hair but is a bit neater than compared to water wave hair.
Volume
Because the curls of the water wave hair are positioned in one direction, it gives them more volume as compared to deep wave hair which is relatively flatter than the water wave hair.
Look
If you want to look bomb and eccentric, then you should go for water wave hair but if you are looking for a sweet and romantic look then you should pick deep wave hair.
Conclusions
Julia Hair Mall provides a variety of top-quality deep wave and water wave hair weave bundles and wigs with 100% human hair. Please help yourself to select your favorite human hair weave, lace frontal wigs, lace closure wigs, headband wig and HD lace wigs from Julia and pay close attention to receive our timely discount sales events. Save money to buy your favorite human hair weave and wigs.
If you want to know more about the lowest price about the best hair weave and wigs, please view our Coupon Code.