Deep Wave Hair Bundle Deals All You Need To Know
Sep.21,2017
Ladies we know, sometimes it gets wondering on which texture or brand quality you should believe to choose deep wave hair bundles. So we decided to put some tips together and make it simple for you to know that deep wave weave bundles with closure.
Deep Wave Remy Hair is the Best
Deep wave Remy hair is the finest than the synthetic hair and another type of human hair extensions due to its natural shine, softness, longevity, and strength. Alignment of hair in Remy hair is in one direction which makes it superior. It's all hair is collected from the one donor. It requires low maintenance and can be shaped to any style according to your need.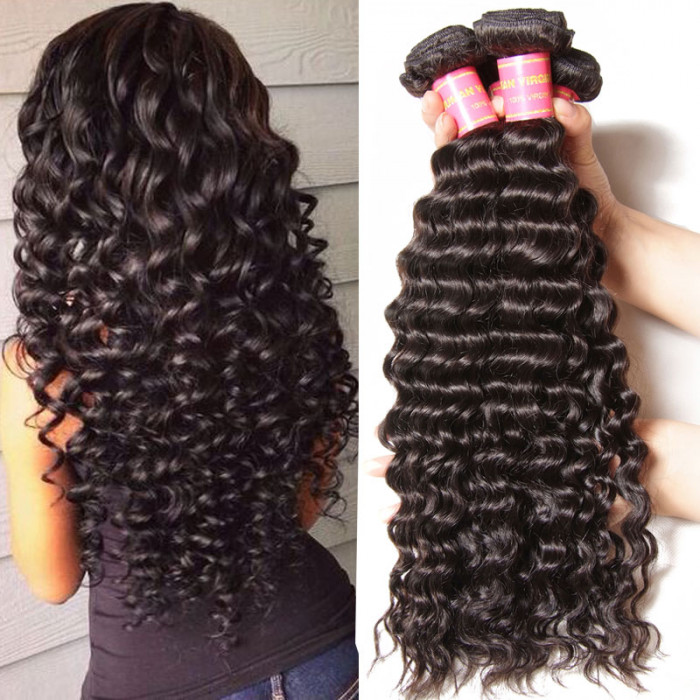 Virgin deep Wave bundles
This type of deep wave depends on the donor of the hair. These hair are natural, and it is made without adding any chemical in it. These hair are supplied all over the world including Peruvian, Malaysian, and Brazilian. And the majority of Deep wave Remy hair is sourced from India.
Choosing Right Length or Ratio of Deep Wave Bundle Deals
It is important to get right ratio and correct length of deep wave hair for your appealing appearance. So we recommend you the best way of choosing right length is to take a long hard look at yourself and decipher exactly the type of deep wave style works for your height, body type of face shape.
Deep wave bundle deals
Julia deep wave closure 4 x 4 base and ear to ear 13 x 4 deep wave lace frontal for women. Multiple hair party design: Free part, middle part, and three-part lace closure. In addition: bundle deals of hair like Deep wave hair 3 bundles with lace frontal and Deep Wave 4bundles with lace closure are available with the best price.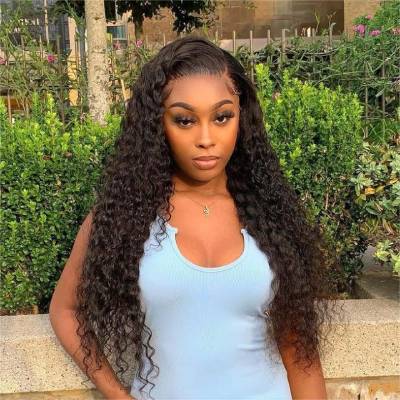 Styling Deep Wave Hair Bundles
For the styling of deep wave bundles, you don't have to be anxious. You can easily curl your deep wave hair extensions using a curling iron. This process of curling is necessary over time because the curls will loosen a bit. We also recommend you to use curling diners after washing your hair to maintain deep waves.
Matters Needing Attention About Deep Wave Hair
1.Do it
Do Keep combing your deep wave hair extensions in the morning and evening;
Use appropriate hair care products to keep hair extensions healthy;
2.Don't it
Don't overuse heat setting products;
Don't wash your deep wave hair extensions frequently;
Don't use a hairbrush at will. It is recommended to choose a tangled hairbrush;
Julia deep wave hair is 100% Human Remy virgin hair which contains four hair types: Brazilian deep wave, Indian deep wave hair, Malaysian deep wave weave, Peruvian deep wave hair bundles.These deep waves are luxuriously soft and bouncy! Our deep wave is easily blended with most hair textures and styled easily!
Comments are Closed for this post.