Cheap Wigs For Sale Online
Check What Customers Are Discussing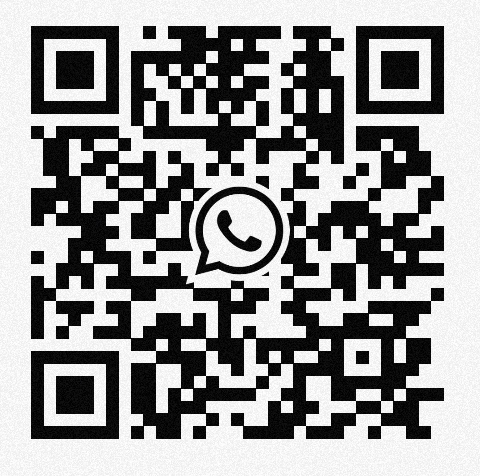 Scan The QR Code
Apr.27,2020
There are many vendors on wigs for sale in the market, but all the customers want to buy cheap wigs with high-quality. How to buy cheap wigs for sale online? Meanwhile, the hair vendor can make sure of the quality of the hair.
Firstly, choose a brand wig seller who sells wigs online.
Wigs divided into human hair wigs and synthetic wigs. If you want to have comfortable, breathable, and last long wigs, please choose human hair wigs.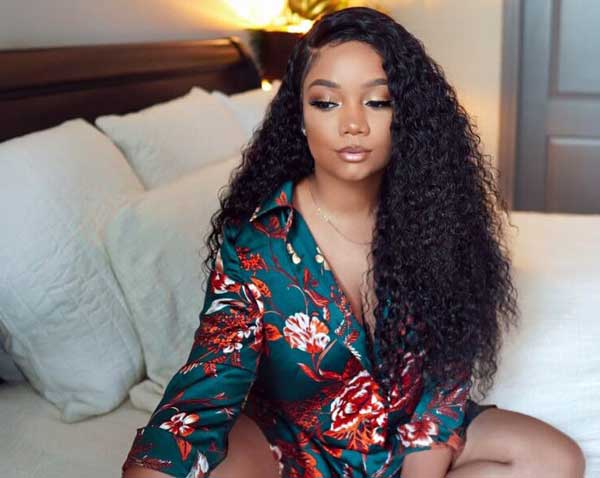 Human hair wigs are completed by real hair, 100 human hair. The hair is bouncy, shiny, and soft.
You will see lace front human hair wigs, full lace wigs, lace wigs, 360 lace frontal wigs, transparent lace wigs (some people called HD lace wigs), and fake scalp lace wigs.
There are so many kinds of wigs in the hair market, how to make the right judgment about the wigs finished by real human hair, the knowledge you should know.
How to judge the wig made by real human hair?
1. When you get a wig, don't use it immediately. Check the hair color. Usually the remy hair is natural black, so it is not totally black (jet black hair), there should be some strands of brown hair, or gray hair in it.
2. Check the hair smell. Because the hair cut from the virgin girl, the hair has no chemical processing, it hasn't had a smell. Some hair vendors apply some oil to protect the hair in the long way shipping. Once you open it in the air, the smell is gone soon.
3. Pluck a few hairs, fire it. After firing, the real hair ash is white, you can blow it off easily. But the fake hair is black, and the smell of burning is bad.
4. The real hair can be dyed easily. You can dye to any hair color you want on the real hair. The hair can be co-wash. There was no shedding, tangle-free.
According to these points, you can find what you bought is 100 human hair or not.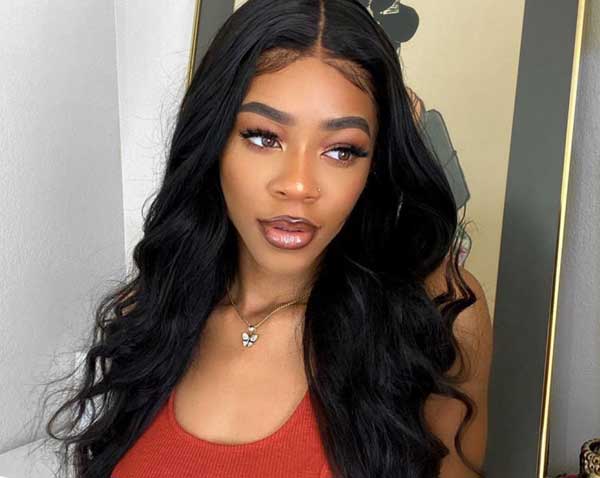 Each customer wants to buy good cheap wigs after you know how to judge the real human hair wigs, you can find a good brand, especially, the quality of their hair can be verified.
Julia hair as a top 10 hair vendor, their hair quality can make sure. They are factory directly supply, so their hair price is competitive in the market.
Even you are not satisfied with the hair quality when you get it, you can contact the after-sale customer service center, they will try their best to help you.
If you want to return the hair, we accept no reason return within 14 days and you should not use the hair wig. That means you won't pay any penny can try their wig. If the wig is not affordable for you, you can return it.
About the return policy, if it is our fault, we will pay the return shipping fee, if your reason, you need to pay for it.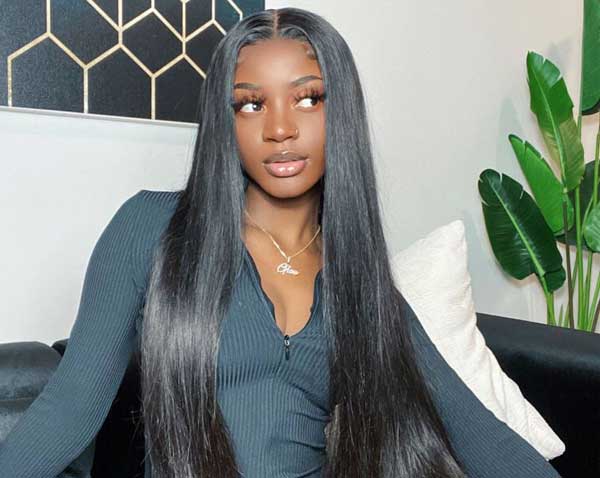 How to choose the right wig for yourself?
There are various wigs in the market. We should say fit for you is the best.
According to the hair price and how complex of making a wig, the price is totally different.
When you want to buy a wig, price and quality are the first thing need to think about.
All the wigs which have lace called lace wigs.
No matter lace frontal wigs, full lace wigs, colored lace wigs, and so on, they can be called lace wigs.
Among these wigs, the most expensive one is full lace wig which sewed in by each hair strands.
Lace frontal wigs mean the forehead of the wig is lace which is familiar to your skin.
But there are light brown lace and transparent lace. The difference is the lace color.
Compare with full lace wigs, lace front wigs is competitive price.
It is not as expensive as full lace wig, but you can also make any part on the lace which is invisible and undetectable,
360 lace front wigs mean the lace around your head. You can make a bun, high ponytail, or other hairstyles.
Because the lace is 360 around your head, no matter where you part on the 360 lace frontal, the wig is natural and like your hair grows out from your scalp.
HD lace wigs mean the lace is transparent. The transparent lace wig is a new trend in wig fashion. This lace wig is suitable for any skin. Nowadays, people pay more and more attention to it.
Colored lace wigs mean the hair color is colorful. The highlight lace wig is the hot-selling in Julia hair mall online. Do you want a highlighted wig like her? Buy it now! Up to 25% off, only cost little get new in hair products.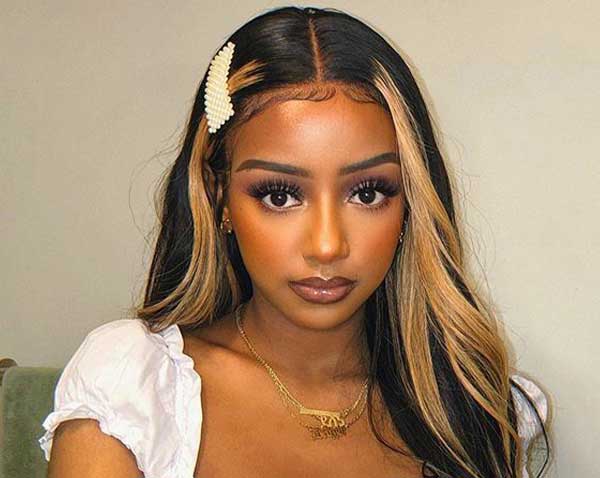 Blonde wig is different from natural wigs. The hair color is blonde, Europeanize style.
Julia hair has straight wave blonde and body wave blonde wig. If you like you can choose baby hair around the blonde wig. This hairstyle gives people a special feeling about your impression.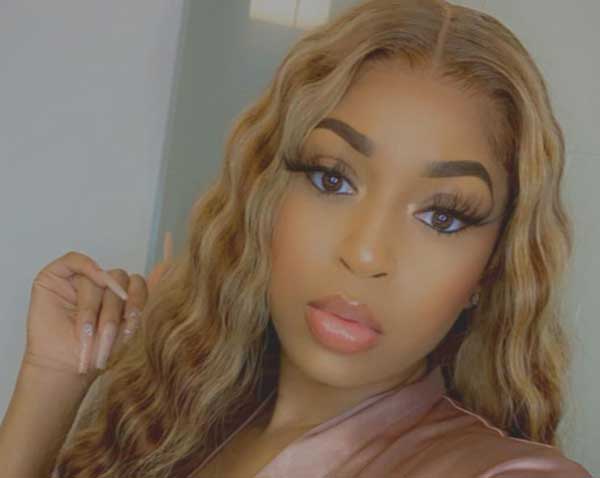 Don't you want to be a gorgeous lady like them? obviously yes, please come to Julia hair mall to find a style for you. there is a big discount now, spring big sale:
15% off for bundles with closure/frontal directly

25% off for human hair wigs without code.
Come and shop now!