Care tips For Brazilian deep wave
Jul.31,2017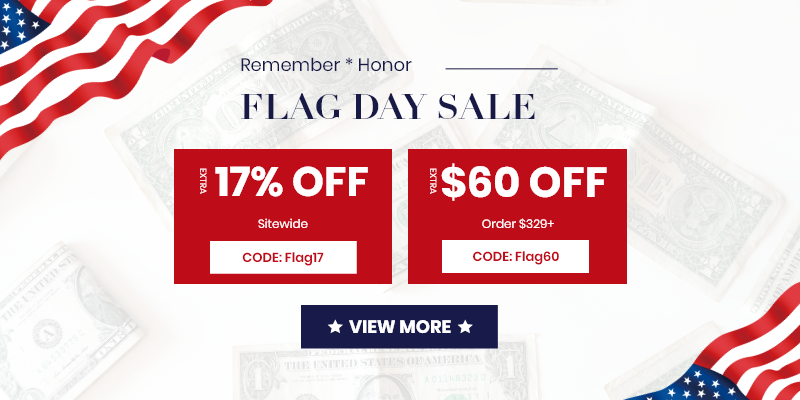 When you want to have the best hair which is sleek, shiny and extremely luxurious. Brazilian deep wave hair is the best choice for you. Generally, Brazilian deep wave is a lovely hairstyle for girls or just when you feel like adding more waves to your hair. But, do you know how to care for your deep wave Brazilian hair? How to make your hair last longer?
As we all know, we have made a big investment on our Brazilian hair which is 100% human hair. With the proper care, we can make our hair to last a long time and save money. But many friends and customers tell me that they don't know how to care for their deep curly wavy hair. Here are some tips to help you in maintaining your deep wave hair.
How To Care For Your Brazilian Deep Wave Hair?
Bleaching and Dyeing
You can bleach and dye your human hair weave into practically any color. However, we advise our clients to either come to us or go to a professional stylist in order to bleach or dye the hair properly. While bleaching professionally is important for all styles, the curlier the weave the more important it is to follow this advice. This is because curlier hair has been texturized and bleaching puts the hair through another round of processing, which may cause harm if done incorrectly.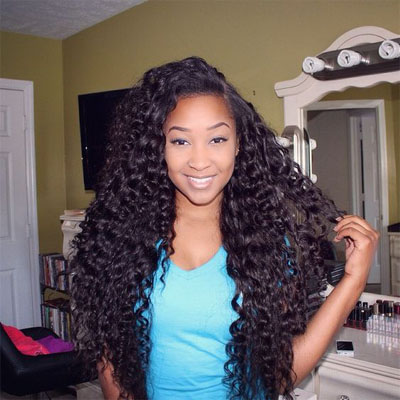 Washing Deep Wave Hair
When washing your hair, make sure to first comb it with a finger comb to ensure that strands are as free-flowing as possible. This allows you to get a proper wash without tangling the hair. Use a pre-conditioning treatment before shampooing, as this reduces the amount of drying.
Deep Conditioning/Co-washing
Preferred the method of "washing" hair by using moisture rich conditioner. Using a generous amount of conditioner, distribute the conditioner through hair in a downward motion using your fingers. wrap the hair with the conditioner for at least 10mins.
Rinsing
Run water through the hair in a downward motion, using your fingers to help the process of removing the conditioner. curls should be slipping through your fingers. if you still have tangles, repeat the conditioner step in the tangled area.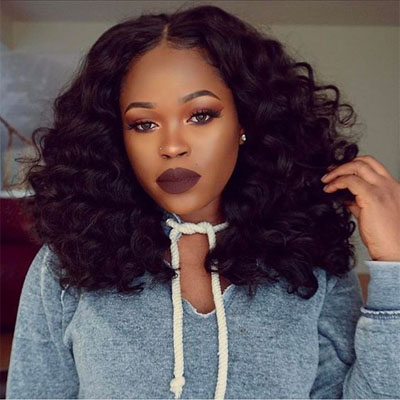 Brushing Deep Wave Styles
We do not recommend that you brush your Deep Wave Brazilian Hair, even with a paddle brush. This is because the curls will be unwound through brushing. Instead, please use a wide tooth finger comb to manage and style the hair. As with all styles, when brushing your Brazilian Deep Wave lace closure, always start from the tips of the hair, gently working your way up towards the roots. Please avoid combing your hair with fine tooth combs.
Sleep Care
When going to sleep, tie your Deep Body Wave Brazilian Hair into a single twist and cover it with a satin cap.
If you follow these tips consistently, your Brazilian deep wave virgin hair bundles will look great, healthy and beautiful for years and keep your virgin Brazilian deep wave hair no shedding and tangling.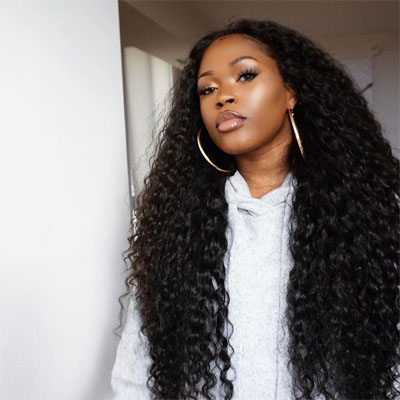 General Care Tips
Brazilian deep wave virgin hair requires high maintenance to maintain its state.

Deep Wave hair will tangle, as it is tightly coiled hair. However, tangles should fall out with water and conditioner.

Treat hair as you would your own hair. taking great care of your hair will ensure the duration.

Do not use heat. you will loosen the curl or destroy it altogether.

Do not sleep in wet hair.

After swimming, clarify hair with clarifying shampoo and condition immediately.

Recommended steps - run your fingers through, wet and oil everyday - shampoo at least once a month and condition at least once in two weeks-define deep waves with a curl perfecting cream, try not to touch curls too much and air dry to prevent frizziness
This entry was posted in
Hair Care
By julia hair