Can I Swim With A Wig? What Do I Need To Do?
Oct.14,2022
Swimming is a popular sport that many people enjoy for exercise and the sheer pleasure of being in the water. However, for some women who are used to wearing wigs or who suffer from hair loss, diving in a pool, beach, or lake may cause concern: Can I swim with a wig? This problem is one of the biggest concerns for many people.
You can certainly wear a wig for swimming. However, we do not recommend wearing a very expensive wig for swimming. You can choose either a synthetic wig or a human wig. While swimming, you should be well prepared and follow certain guidelines. After you start wearing a wig, your life does not need to change, and you can do everything you did before you started wearing a wig.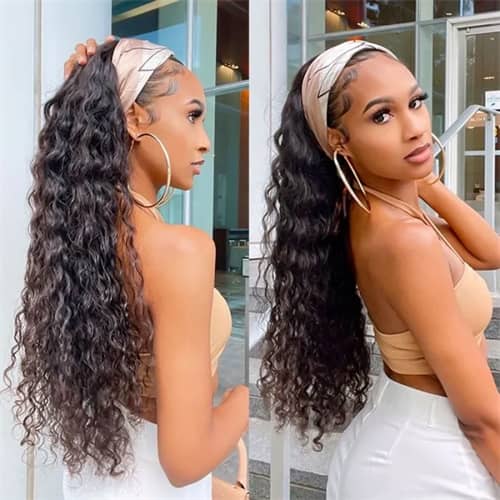 Catalogs
1. What May Happen If You Wear A Wig To Swim?
2. What Kind Of Wig Is Suitable For Swimming?
3. What Do You Need To Prepare Before Swimming With A Wig?
4. How Should I Take Care Of My Wig After Swimming?
Contents
1. What May Happen If You Wear A Wig To Swim?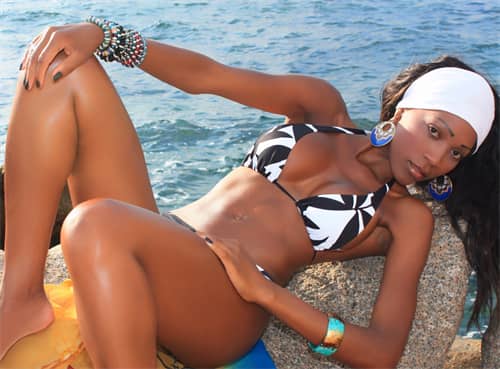 Pool water contains chlorine. Chlorine can change the colour of human hair wigs, especially those that are lighter in colour or blonde. Swimming increases the likelihood that the wig will be exposed to direct sunlight. If it is a human hair wig, it will oxidize in the sun and affect the colour. It should have little effect if you only plan to wade or paddle without completely submerging your wig.
Water can dissolve the wig adhesive used to hold the wig in place. Lace wigs are usually placed by glueing the lace trim to the hairline. If the adhesive is not waterproof, the adhesive may fail, and the wig will slip or fall off.
If you plan to dive, surf or snorkel, your wig will be subject to more wear and tear. These activities can also increase the likelihood of wig loss. Swimming can cause loose hair tangles. The same is true of a loose wig. It has the potential to get tangled and knotted. Untangling a wig may cause it to stretch or even break. Even if you decide to deal with the tangles after your hair has dried, too many tangles can cause the hair to fall out of the wig prematurely.
2. What Kind Of Wig Is Suitable For Swimming?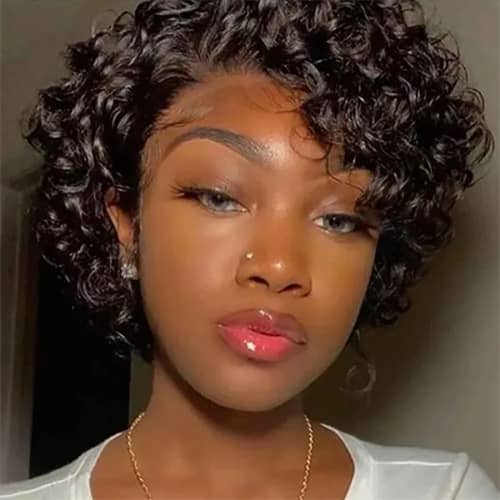 It is not recommended to wear wigs that are too expensive in terms of the price of the hair. Because you need to be extremely careful. If you are not careful, you may cause irreparable damage to the wig.
In terms of hair material, you have two choices: synthetic wigs or human hair wigs. These two types of wigs react differently to water. Human hair wigs made from 100% natural hair are harmless to water and offer greater swimming freedom than synthetic wigs.
If you are swimming in a pool, you can feel free to enjoy the swim more. But if you are swimming in the ocean, neither natural hair nor synthetic wigs are suitable for long swims, and the salt of the water may damage your hair.
Human hair wigs are more durable than synthetic wigs, which can become dull over time. But human hair wigs are more expensive. Therefore, there are pros and cons to both human wigs and synthetic wigs, and both can be worn for swimming with good preparation. Synthetic wigs are a great way to save money if you swim a lot. If you swim only once or twice a month, you can wear a human hair wig.
3. What Do You Need To Prepare Before Swimming With A Wig?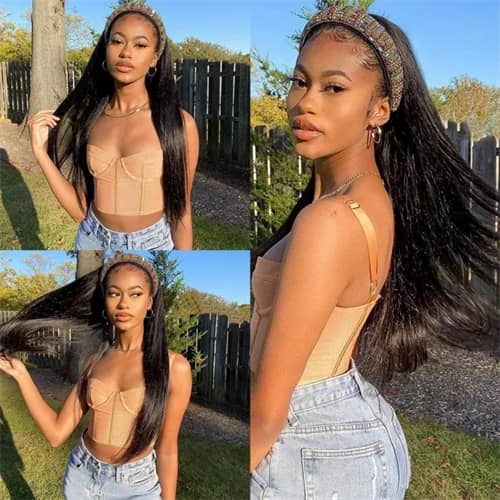 Start by putting the wig on properly, using waterproof glue, shelves, etc. correctly.
Then make sure the hair is smooth. Tangled hair is more likely to tangle and fray further during swimming, especially in chlorinated and salt water.
Secure your wig. One thing you don't want to happen when swimming with a wig is to lose it while swimming! We recommend using a silicone hairband worn underneath the wig to avoid this. Unlike glue, the unique silicone material keeps the wig from slipping off.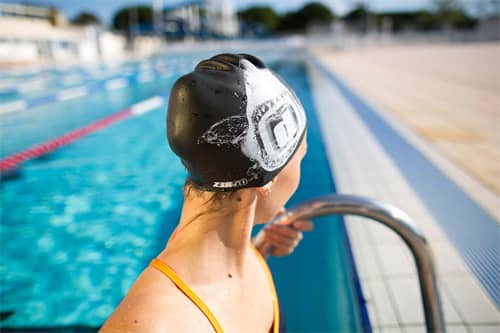 Alternatively you can wear a swimming cap. A swimming cap is a very effective measure to protect the hair. But when removing them, be careful not to rip the wig off. But they are not always pleasing to the eye. Therefore, if you do not intend to submerge yourself in the water fully, otherwise you can help protect your hair by tying it back without wearing a cap.
4. How Should I Take Care Of My Wig After Swimming?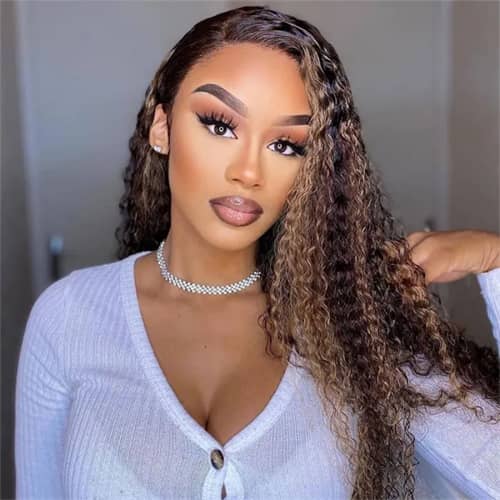 Be sure to take care of your wig after swimming. We can't stress this enough! Even if you try to be extra careful, it is almost inevitable that your wig will come into contact with water. Chlorine and salt can dry out your hair badly.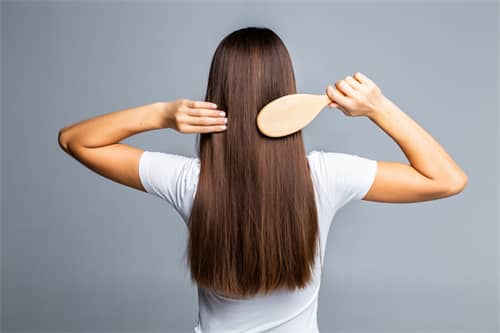 The first thing to do is to get your wig back in order. Use a wide-tooth comb through your hair to avoid damage to your hair. Prioritize using a rich, ultra-nourishing conditioner to help restore moisture and vitality to your wig after swimming. This will help counteract any dryness caused by exposure and keep your wig looking healthy.
You will benefit from searching our blog for more detailed ways to care for your wig.
Conclusion
Have any of these methods been helpful to you? If you have some different opinions, please let us know by commenting on the comments section page and contacting us!