Brazilian Wavy Hair: Something You Need To Know
Sep.18,2018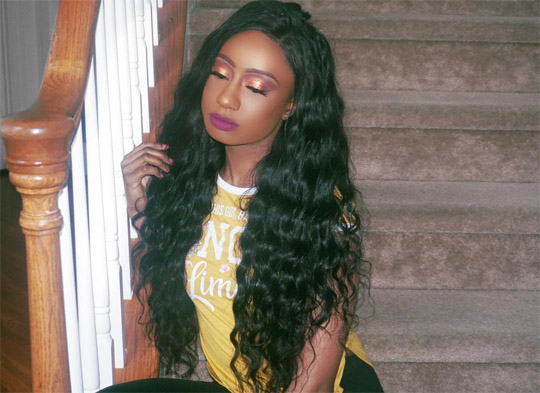 It is true that more and more women are wearing the virgin hair wavy these days. Due to the natural wave pattern, many women are choosing to wear virgin hair bundles.
Brazilian wavy hair is becoming popular nowadays, especially among young women and girls. They are loved this much because of the comfort they offer. The Brazilian wavy hair weave bundles are healthy and give natural looking hair and use best virgin hair, low-maintenance texture that offers instant care-free waves.
If you want to change your hairstyle, the versatility of the Brazilian wavy hair is perfect for you. You must know something about Brazilian wavy hair. Enjoy reading!
Why is Brazilian wavy hair so popular?
When it comes to hair extension every woman wants the best, and the virgin Brazilian hair offers you the best quality you can ever find. This hair has such great quality because of its healthy cuticles. So, if you opt for this type of hair extensions you will not have to worry much about your hairs getting tangled. This hair is natural, healthy and untreated.
This hair extension is thick, has a natural shine. Owing to its texture it is fit to be used by women of various ethnic groups. The Brazilian hair extension is so popular among women because it lasts for a long period of time. If you take care of it the right way it will last you for one full year.
What is the trait of Brazilian wavy hair?
You can style you like easily without curling it by yourself.

100% virgin Brazilian hair.

This hair is soft, smooth and strong in high quality.

It is full and shaggy with natural light, High elasticity and long-lasting.

It is no tangle and low-maintenance.

Available in lengths from 8" to 30".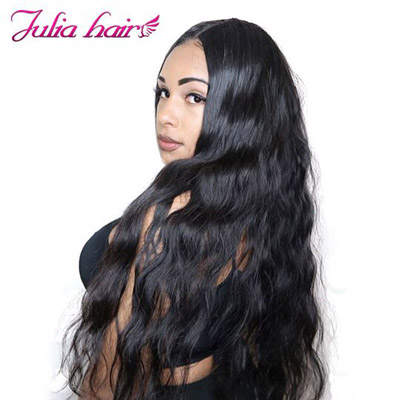 Brazilian Wavy Hair Types
Brazilian wavy hair can supply many kinds of fashionable hairstyle options such as body wave, deep wave, loose wave and water wave hairstyle.
Brazilian Body Wave Hair
Brazilian body wave is one of the most natural waves, It just has a small bend Angle, so many customers will find that the wave doesn't hold well after washing. But with just a little bit of temperature, it's easy to take your hair stretcher or crook and make it any curve you want.
Brazilian Loose Wave Hair
Brazilian loose wave is a big loose wave, this texture is much similar to body wave, but the loose wave is a little bit more curly. It is a big sexy wave look but not just about, loose wave human hair weaving can be made in different styles if you like.
Brazilian Water Wave Hair
Brazilian water wave hair is usually made of luxurious 100% virgin Brazilian Remy hair. This hair is between deep wave and curly wave, its curl is big than curly but small than deep. Its pattern like water wavy, It makes your hair look thicker. Many fashion women and girls who want to try a new style will choose it, which makes you look more attractive.
Brazilian Deep Wave Hair
Brazilian deep wave is one shape that is clearly curly can be seen but not over-dramatic style. Its texture wave is smooth and natural. If you want to try a wavy hair for the first time, I would recommend the deep wave hair weft. it is fit for all the age and can greatly adorn your face.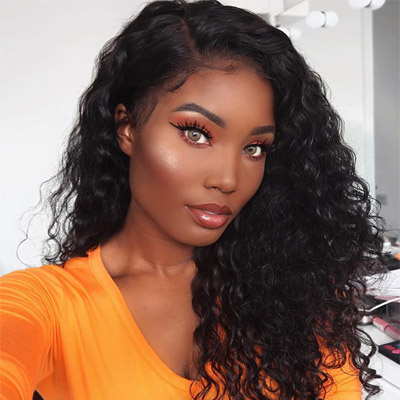 Tips For Brazilian Wavy Hair Caring
Taking care of your Brazilian wavy hair weave is important for beautiful, long-lasting weaves. The process below is simple and will leave both your weave and the natural hair feeling clean and refreshed. It's recommended that you complete this washing routine at night before bed. This will allows your hair to set overnight and will reduce styling time in the morning.
1. Taking care of Brazilian hair weave is regular washing and deep conditioning. This helps to prevent oil and product buildup, which can leave Brazilian hair bundles looking dull and limp. Before you begin washing your extensions, comb through the hair using a wide-toothed comb to remove any tangles.
2. After the virgin Brazilian hair is detangled, thoroughly apply some type of natural oil, such as coconut or olive oil, to your scalp and natural hair. Oil should also be applied to any portions of your natural hair that are left out, especially at the crown, nape and hairline.
3. Once oils have been applied, you will need to dampen your extensions. Using a spray bottle, begin misting your hair with water in manageable sections. Be sure that all of the hair is damp and wet, then comb through it again using your wide-toothed comb. You also need to comb through any portions of your real hair that are left out.
4. Next, take your favorite deep conditioning treatment or masque and apply it to both your real hair and Brazilian virgin hair bundles. You'll need to use an ample amount of conditioning product to saturate the weave thoroughly. Once the conditioner has been added, clip or pin your hair up and put on a plastic shower cap.
5. You should wear the shower cap for at least one hour before washing. You'll have better results if you wash your hair with a pure, or sulfate-free shampoo and conditioner.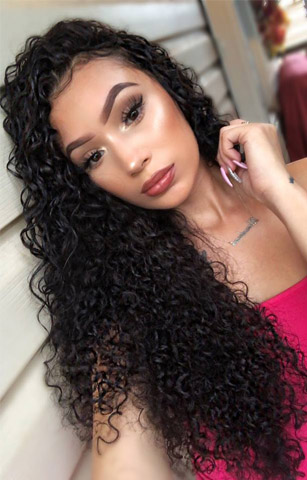 6. On towel-dried hair, you will next apply your favorite straightening balm and natural oil. Be sure that these products are distributed thoroughly throughout your extensions and real hair.
7. The next step is blow drying. This may take you some time as you want to make sure that all the hair weave is dry, especially the tracks. Use a round or paddle brush as you blow dry the hair to prevent tangles and speed up the drying process.
8. After drying all of your hair, brush through it again to remove any knots or tangles and begin applying your favorite leave-in conditioner to the weave and all parts of your natural hair.
9. Lightly go over your hair again with a blow dryer. The heat from your blow dryer sets the leave-in conditioner and helps it penetrate your scalp.
10. Brush your hair weave again and then add your favorite natural oil to the extensions. Place your part where desired and separate your hair down the middle into two sections. Add your favorite setting lotion or foam and braid each section into a large French braid. This step helps to reestablish any wavy pattern in the weave.
A Few Things To Remember About Brazilian Wavy Hair
Set days when you will be washing your hair to retain its beauty. Another reason why you need to come up with a timetable is to avoid excessive washing as this will damage the hair. When over-washed, the luscious look will be eroded, and that is not what we want.

While it is important that your hair stays clean, moderation is vital. How your hair looks says a lot about you hence the need to ensure that it looks good.

You don't have to use a ton of products to maintain it, once you figure out what works for you.

Don't be shy to try different styles when rocking Brazilian hair because it shows your confidence and elegance.
As you can see, Brazilian wavy hair has a lot to offer! And, it's immensely popular nowadays among women all around the world. Whether it's body wave, deep wave, loose wave or water wave with closure hair, Brazilian hair has a long tradition and looks amazing on just about every woman. So, if you are looking for a change of your style, make sure to read all about Brazilian hair and opt for a look that you believe will suit you the best!
Shop For More Popular Brazilian Wavy Hair
Shop For Virgin Brazilian Loose Wave Weave 3 Bundles Deals
Shop For Brazilian Water Wave Hair 3 Bundles Best Wavy Human Hair Weave
Shop For Brazilian Body Wave Virgin Human Hair 4 Bundles