Julia Hair Black Friday Big Sale: Up To 25% Off
Nov.15,2019
The day that discount shoppers have waited for all year is practically here. Black Friday — the day after Thanksgiving Day— has long been touted as one of the best times of the year for buying just about anything. This is the season to save money. Black Friday 2019 is coming soon. Are you ready to buy anything? Do you want to buy human hair products and achieve your beauty?
Good News! Julia hair mall has a big promotion at Black Friday. Use our coupon code to enjoy the big discount. We will be your one-stop-shop for all things beauty, with better savings this year than ever before. It's the bottom price for the whole year. Come On, Beautiful Girls!
Julia Hair Black Friday Hair Deals
Sales Time: Nov, 17th - Nov, 20th
Order Over $79, Get $10 Off, Code: BF10
Order Over $219, Get $30 Off, Code: BF30
Order Over $369, Get $50 Off, Code: BF50
Order Over $699, Get $100 Off, Code: BF100
Order Over $1000, Get $150 Off, Code: BF150
Sales Time: Nov, 21st - Nov, 25th
Order Over $100, Get $10 Off, Code: Black10
Order Over $150, Get $15 Off, Code: Black15
Order Over $300, Get $30 Off, Code: Black30
Order Over $500, Get $50 Off, Code: Black50
Order Over $1000, Get $100 Off, Code: Black100
Sales Time: Nov, 26th (The Lowest Price Of Whole Year)
Order Over $69, Get $10 Off, Code: BK10
Order Over $129, Get $20 Off, Code: BK20
Order Over $199, Get $30 Off, Code: BK30
Order Over $400, Get $60 Off, Code: BK60
If you want to know more about the lowest price about the best hair weave and wigs, please view our Black Friday Deals 2021.
Black Friday Hot Selling
Affordable Human Hair Wigs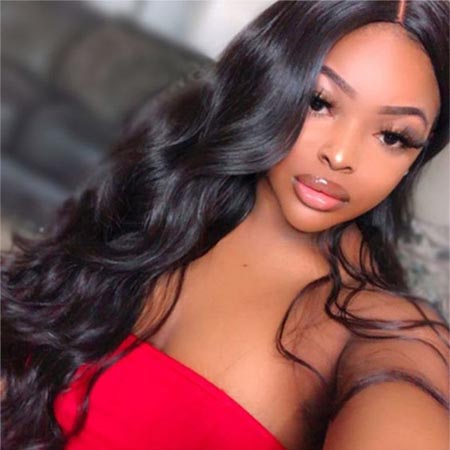 If you are looking for a completely natural appearance, you can choose our 100% good quality human hair wigs. These wigs feel soft and real because it is indeed real. You can style it any way you like and even dye it if you so choose. In other words, you can treat it just like you would your own hair. These wigs are generally more comfortable to wear because they have more breathability.
We have full lace wigs, 360 lace wigs, lace frontal wigs, short bob human hair wigs, blonde 613 hair wigs, straight hair wigs, wavy hair wigs and curly hair wigs for your choice.
In order to meet the needs of our customers, we have some new hair wigs to achieve your unique beauty. We have Short Bob Human Hair 13x4 Lace Front Wig Pink Purple Red Green Blonde Blue Color Mix Color Wig and 13x4 Lace Front Short Bob Pure Pink Color Human Hair Wig. You can choose the two colored human hair wigs to your beauty.
New Arrival Lace Closure Hair
Lace closure sew-in hair weaves have turned out to be one of the widely appreciated styling options among young girls and women. Both full and partial closures hair are famous and offering great solutions for fashion-conscious women.
We have some new in lace closure products. 4x4 & 5x5 & 6x6 & 7x7 transparent lace closures are our new arrival human hair products. They can blend easily with your natural hair and give you a natural look. They use 100% virgin human hair, can be bleached, permed, and chemically processed. 3 bundles and 4 bundle deals of human hair are available with favorable prices for fashion women.
Highly Recommended Hairstyles
Sexy Body Wave Hair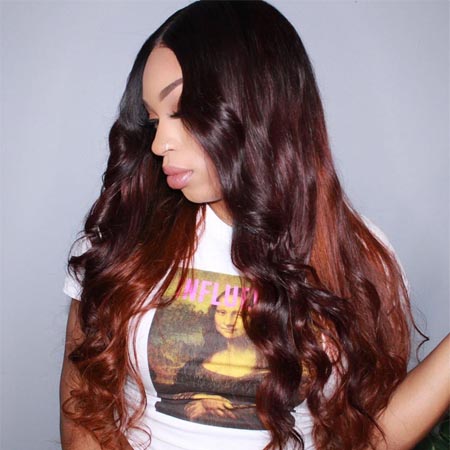 Body wave hair is molded as an "S" pattern from the root of hair bundles to the end, It usually will give a large wavy hairstyle, easily be maintained and straightened to straight hair or curled to any other curly hair. That is the reason why body wave is always hot-selling among African American.
Body wave hair is an excellent hairstyles for you. We have Brazilian body wave hair, Malaysian body wave virgin hair, virgin Peruvian hair body wave, and Indian Remy body wave hair bundles for your choice to help you achieve unique beauty.
Charming Curly Hair Weave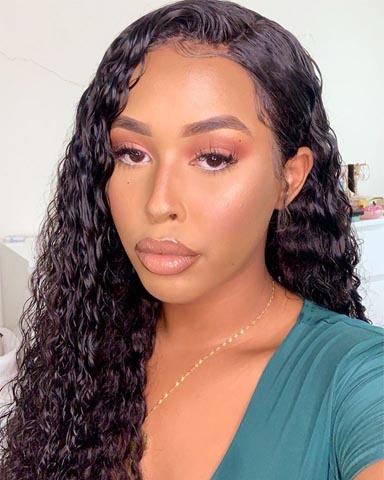 Curly hair looks Big, Bold and Beautiful. We can wear our curly hair in so many different styles and it looks fab with accessories like beanies, headbands, head wraps, scarves-pretty much anything. Besides, we can save time and money, our hair doesn't fall flat and boring when we don't shampoo it-now that's what You call winning!
Rocking a head of naturally curly hair is that your hair is always styled and ready to go. Our hair is always on point with lots of volume and personality! Curly hair can't be tamed and it makes our entire look come alive. We have a variety of curly hair types, Malaysian curly hair weave is our hot selling hair bundles.
Elegant Loose Wave Hair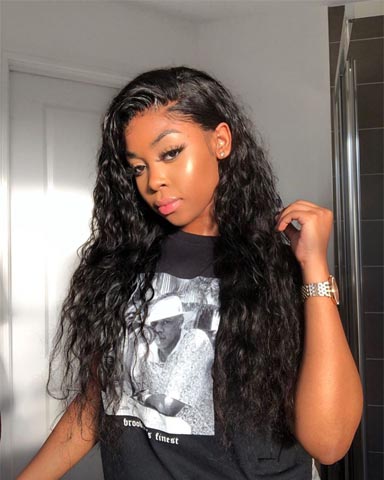 Have you ever slept with braid hair? Your hair will turn out as loose wave hair in the morning. Compare to body wave, the curls of the loose wave look like more spiral & tight but not too tight as straight hair or spiral as spring curly hair, it will be looked like more natural and fluffy, that's the reason why lots of women choose to use it from spring to summer to winter.
Sleek Straight Hair Bundles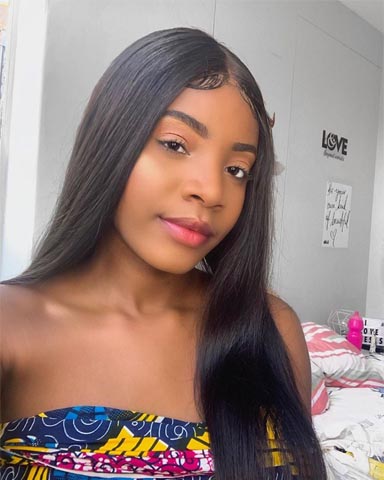 Straight hair is one of the most popular craved hair patterns for girls and women and there is no wonder why. It is easy to manage. Resilient, silky, and robust, straight hair is an often-coveted, universally flattering hair type. It's always in style, and it gives a sleek, put-together look to the person wearing it. Brazilian straight hair is our hot selling hair products and very popular among black women.
Gentle Loose Deep Wave Hair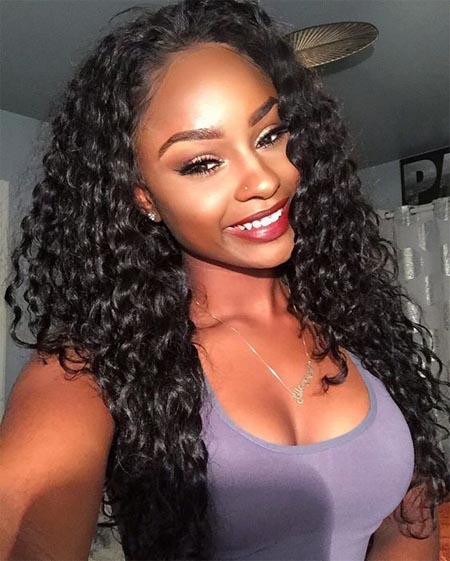 The loose deep wave weave option from Julia Hair offers a woman quite a lot of advantages when it comes to achieving the perfect look. This option is able to provide the woman with a full body and voluminous look, without causing too much of a "messy" or "bedhead" appearance.
Please grab this chance to get the top quality human hair products and save money. Black Friday Sale has the lowest price of the whole year. Julia hair Black Friday big sale helps you save money and get an extra 25% off. Come On, Beautiful Girls!