Best Protective Hairstyles You Must Have
Dec.20,2021
We always try different ways to protect our fragile natural hair. Especially now that the dry and cold winter has come, the drop in temperature will make our hair drier and more fragile, which will cause serious damage to our hair. Doing a protective hairstyle is one of the most common ways to care for our natural hair. There are many kinds of protective hairstyles for winter, today we will introduce some of them to you.
What Are Protective Hairstyles?
Protective hairstyles refer to hiding the most fragile ends of the hair to avoid damage in daily life. For example, frequent and regular washing, styling, and combing, as well as daily friction and pulling on the hair, will cause our hair to fall off and become more fragile.
Protective styles are diverse, including but not limited to twists, braids, buns, and wigs. In addition to the natural-colored protective hairstyles that we often see, many girls who love hair fashion will make them into various colors to create their own unique hairstyles to show their unique personalities.
Benefits of Protective Styling
The biggest benefit of protection styles is that they usually do not require a lot of maintenance. After you have a protective hairstyle, you only need to focus on the cleansing of the scalp and hair roots for daily maintenance. Therefore, just spending a little time every few weeks for refreshing and cleansing your scalp is enough. Remember to use some water and oil to keep your scalp moisturized, which will keep the health of your scalp.
Protective Styles You Must Have
In this part, we will list some fashionable protective hairstyles for you. You can choose from them to create your exclusive protective hair.
1. Box Braids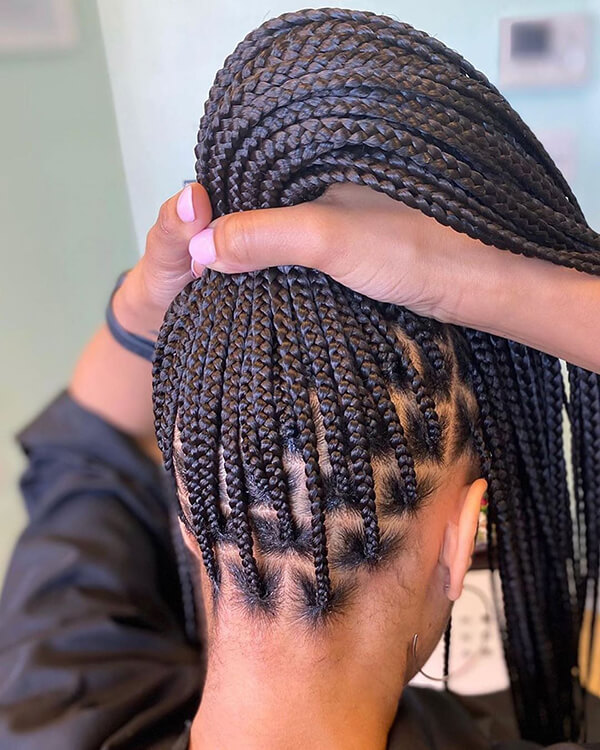 Box braids hair is one of the most common protective hairstyles. They are usually made of synthetic hair or human hair. The installation process of box braids can be pretty long, but once installed, they can last six to eight weeks. They are known for being easy to maintain.
2. Boho Braids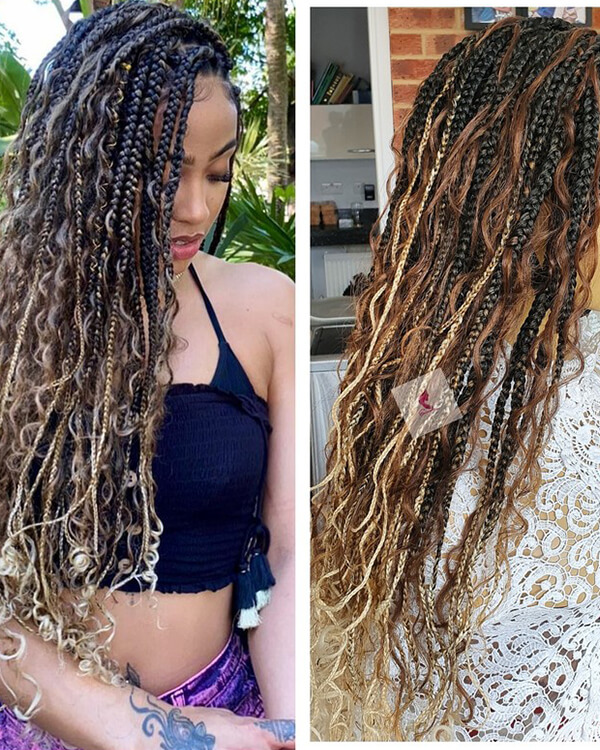 Box braids in the bohemian style. Also known as goddess braids, they are named for their relaxed appearance and carefree quality. Compared to big and thick braids, boho braids are made up of thinner braids, which look very elegant and beautiful.
3. Cornrows
Cornrows hairstyle is a protective hairstyle that we see most often in our daily life. It is popular and has a wide range of uses. No matter your hair length can you make this hairstyle. The hair is usually braided in a straight-back style.
If you want to make some difference, you can add colorful hair extensions or wear colorful lace front wigs and create different design patterns while braiding your hair. There are many ways to make braided hairstyles for natural hair interesting!
4. Crochet Braids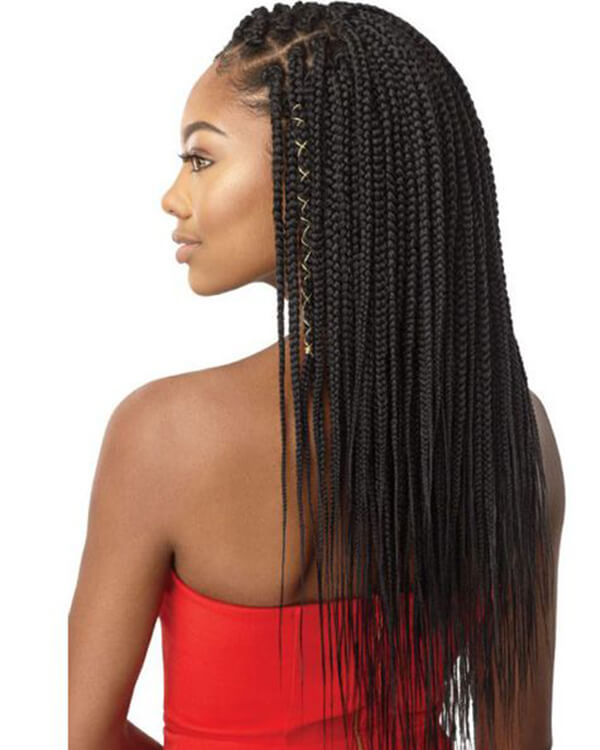 Crochet braids are also called latch hook braids, which is a special braiding method. They are knitted with crochet needles, and hair extensions are constantly added during the weaving process. So you can decide the color and the length of the extensions to add to create your special braids. These protective braids can be installed quickly and are one of the easiest protective styles to maintain.
5. Butterfly Locs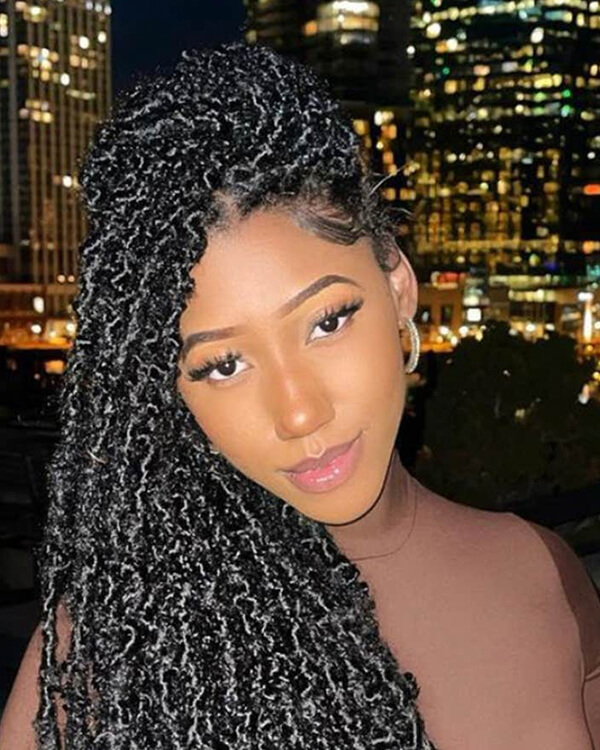 Butterfly locs are different from the tightly wrapped faux locs that were popular a few years ago. What makes butterfly locs unique is the curly loops within the locs, which gives them the signature butterfly hair look. Compared with typically straight and neat faux locs, butterfly locs wigs will give you a beautiful Bohemian look.
6. Faux Locs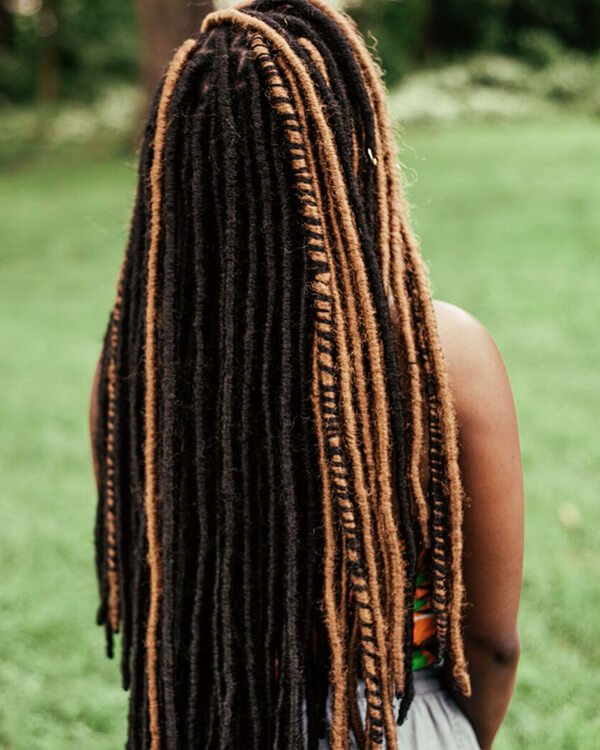 In fact, the kind of braids are modified from the basic box braids, created by combining textures and curl patterns with extension hair. If you want to be unique, you can choose colorful extension hair to update on this classic protective style.
7. Wavy Bantu Knots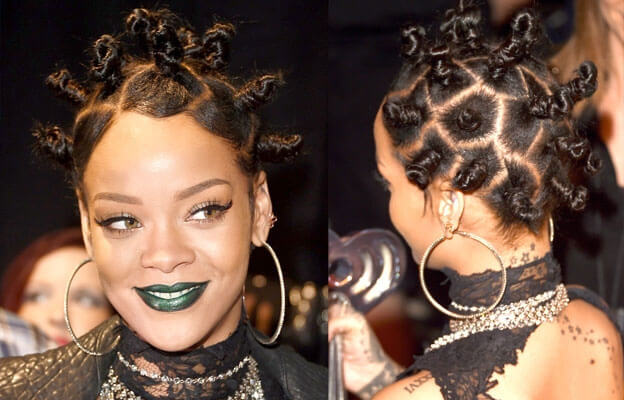 This kind of protective hairstyle looks cooler and more playful than the scattered long protective hairstyles we mentioned above. Divide your hair into different parts, braid them into braids and then shape them into buns, which look very unique.
8. Faux Three Strand Braided Ponytail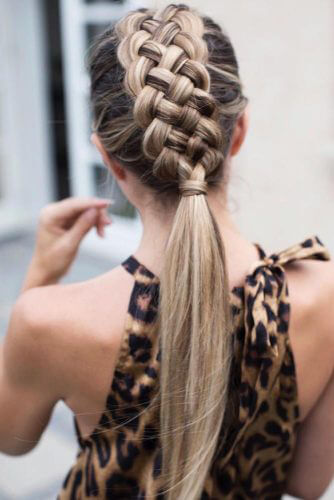 Braided ponytails have always had their place in the fashion industry. Compared with complicated braids, this hairstyle is simpler and can help you save much time. You just need to smooth your own hair and add extensions to start creating a long braided ponytail.
9. Pineapple Updo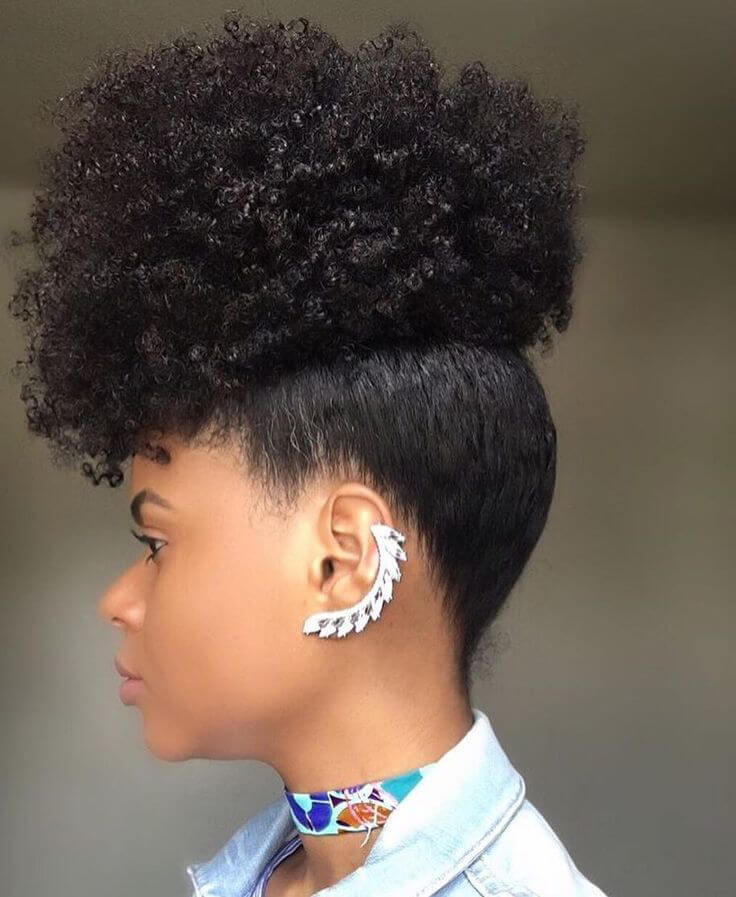 A pineapple updo is a very convenient hairstyle, you can wear it to sleep or go out. And the way to make this hairstyle is very simple. You just need to gather your hair on the top of your head, then apply some products to make your hair fluffy and elastic, and then find a rubber band to fix it.
10. Crown Braid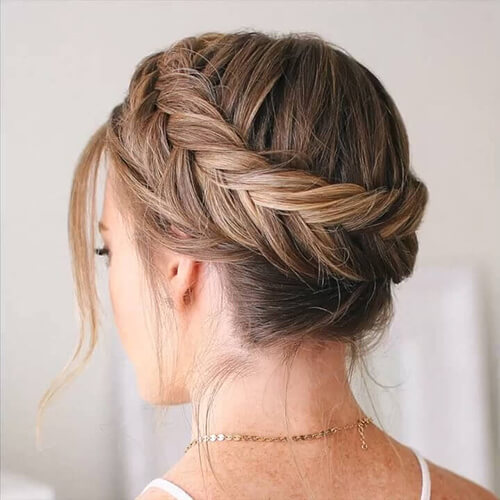 If you want a protective hairstyle that can make you look more elegant and gorgeous, you can consider crown braids. This kind of hair combines a low bun with popular fashion elements and can definitely help you achieve your fashion goals.
Conclusion
Today we mainly summarize some information about protective hairstyles for you. Facts have proved that we can be fashionable while protecting our natural hair. You can always be that beautiful and fashionable person as long as you want. We hope you can find your favorite protective hairstyle from this blog.