Best Julia Curly Hair Weave You Have To Know
Sep.26,2017
Romantic and lovely curl weave increases the elasticity of the hair which will help you be the unique one.Curly weave holds its curl pattern very good. Looking around carefully, it is not hard to find the fact that Julia Curly Hair Weave is the best and most welcomed hair bundles pattern among women.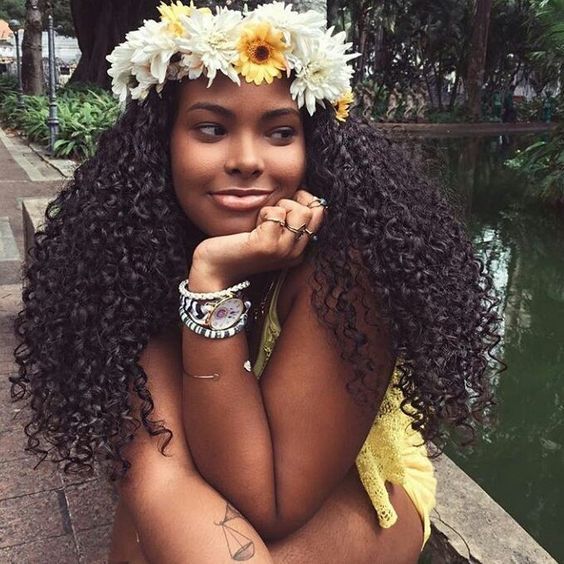 Why do People love in A Curly Hair Weave?
Bouncy in Nature: Curly hair is bouncy which gives the appearance of more youth and freedom. The Flexibility nature gives it a vibrant and fresh look.
Versatile in Nature: Curly hair contains volume and texture. So it can be readily adapted for the whole range of hairstyles. It can be worn up, bridge, in a bun, or just let down free.
Less Frequent Washing: You don't have to wash your curly hair on a daily basis because its texture allows it to sustain longer time without the wash. The roots are less visible because of the volume of the spirals cover in the upper area gets greasy.
What Types Of Curly Hair Weave?
Brazilian Curly Hair Weave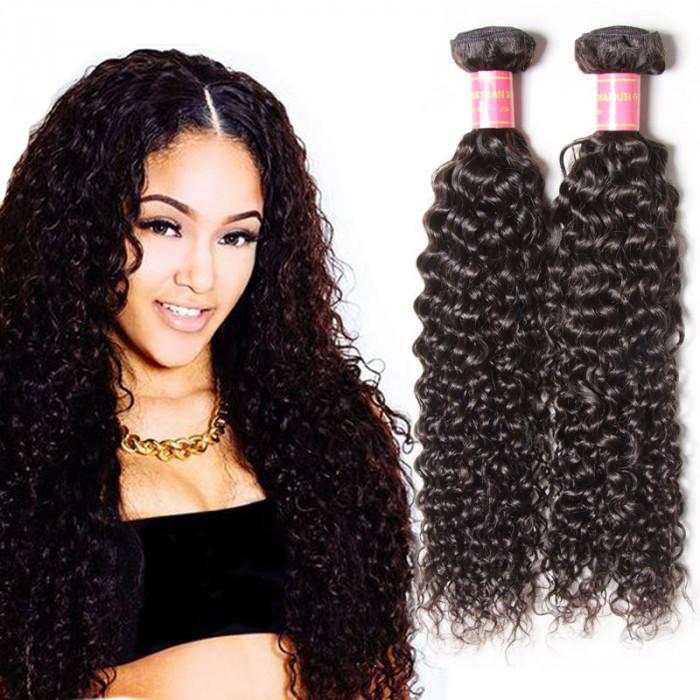 This type of hair is naturally soft and bouncy; virgin Brazilian Curly hair dons an exotic, ringlet-curl pattern. They are much like Brazilian Wavy hair; it can also be worn straight and always returns to its natural curl pattern when wet.
Malaysian Curly Hair Weave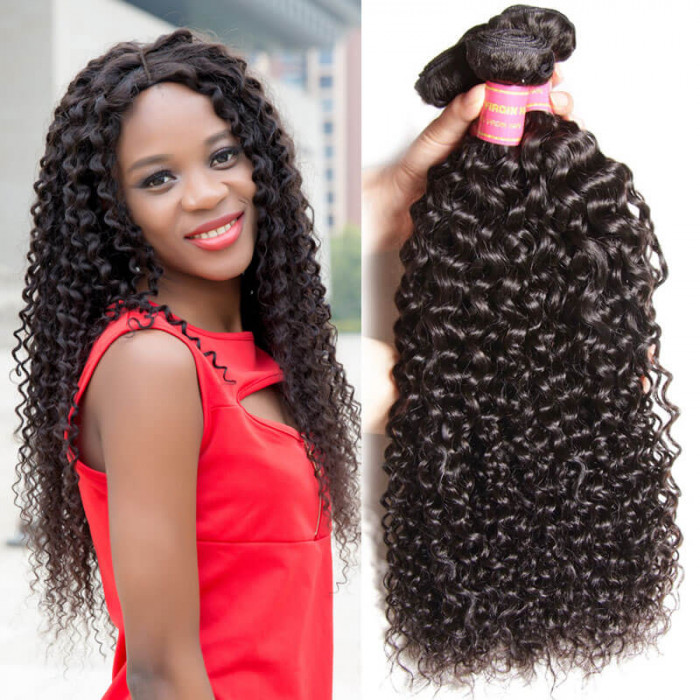 Malaysian Curly virgin hair weaves are the ideal decision of wearing, This hair weaves look useful to the workplace or the club. Virgin Malaysian curly hair weaves can be washed, blow-dried, hued, fixed, twisted without sacrificing the integrity of its real fabulous curl.
Indian Curly Hair Weave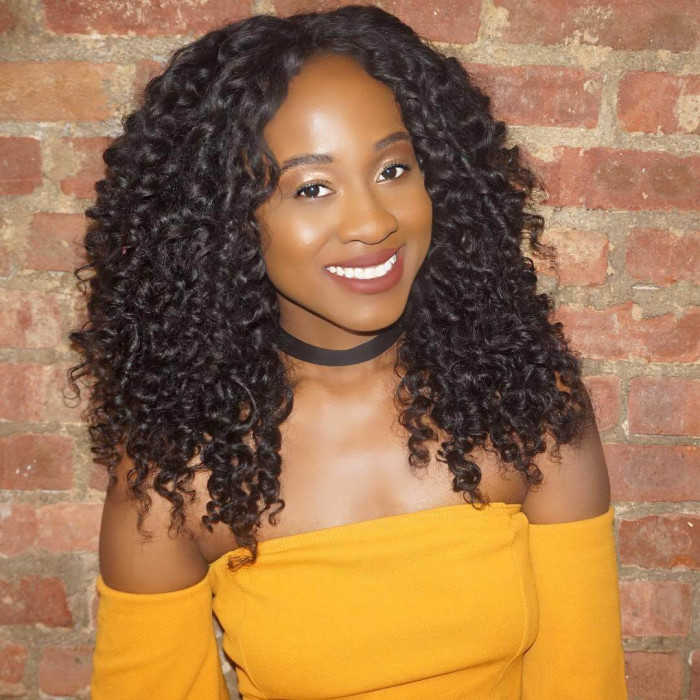 Indian Curly Hair is the most flexible and promptly accessible available. The hair's thickness is elegant and plush. It's normally vaporous, light and bouncy and can without much of a stretch be twisted and styled. Indian hair moves easily with negligible items. It additionally mixes well with most hair surfaces. This hair surface can be discovered extending from velvety to gently coarse.
Peruvian Curly Hair Weave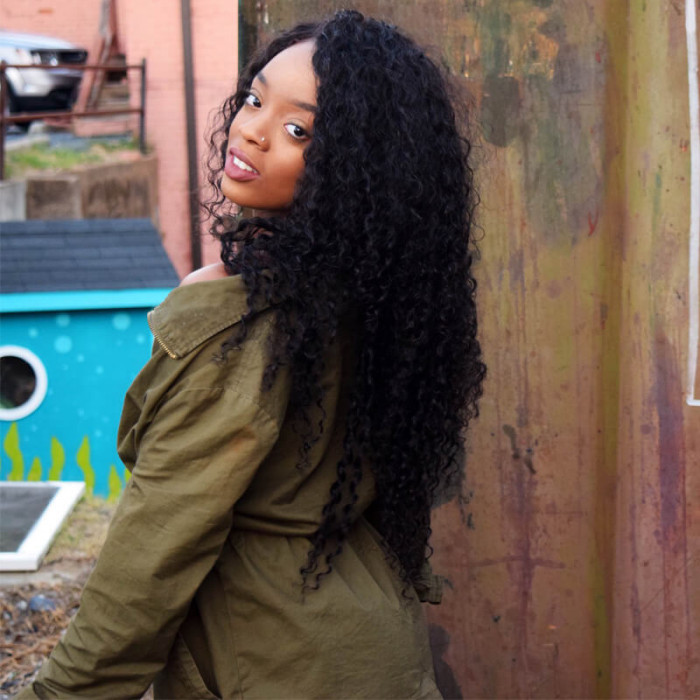 Peruvian curly Hair is extremely exotic! It mixes well with regular or loose hair surfaces. Peruvian hair is delicate, lustrous, and contain more volume. This patterns can, for the most part, be worn in its original design and is bound to draw the right attention wherever you go. However, when need a change, you can wear flirtatious curls or wear it bone straight. Peruvian Curly hair isn't as thick as Brazilian or Malaysian but isn't as thin as Indian, which makes it versatile to blend with both natural and relaxed hair textures.
How To Get Curly Hair Weave Naturally?
There is the number of methods through which you can make your hair curly. Before putting yourself into the process, it is important to prepare yourself before adopting any of the methods. Your hair must be wash using herbal shampoo. Apply good quality conditioner focusing more at the ends. Pat and dry the hair by twisting them in a towel to remove the excess water. Then comb them with a wide tooth comb to remove the tangles.
Care Tips Of Curly Hair Weave
1. Always start combing your hair from the bottom up.
2. Trim your curly hair regularly to avoid split ends.
3. Use conditioner product to customize your hair care regimen.
4. Rely on a wide-tooth comb, never a brush, to detangle.
5.Apply a conditioning treatment to your ends.
Mentions tips and tricks which you have to know will help you to get the fascinating look with curly hair. Discover the best, most beautiful curly weave hair on the market. Julia curly weave hair is the top quality natural human hair on the market. Ear to ear lace frontal and 3bundles, 13*4 lace frontal with 4 hair bundles, hair closure with 3 bundle deals, lace closure with 4 bundle deals are available for you with the much more favorable price.
Comments are Closed for this post.