Best Human Hair Wigs For Black Women In Summer
May.12,2020
Human hair wigs for black women are the necessary things in daily life which look like a decoration for beauties. Wigs for sale in the market are various, different wigs hairstyles, different wigs hair vendors, how to make a good judgment, and choose the best hair wigs for you is questioned by most customers.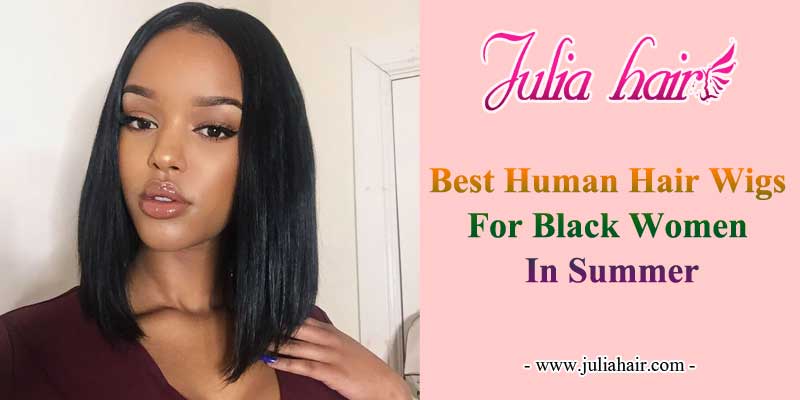 Summer is hot, even with your own hair, you will feel hot, and want to cut the long hair to short. If you wear a wig, it is very hot and uncomfortable. How to deal with the high temperature in summer with a wig? To meet the people who want to be beauty in summer, hair vendors developed a new hair wig to solve this question short bob wigs and 360 lace frontal wigs.
Best human hair wigs for black women in summer
A. Short bob human hair wigs
Short bob human hair wigs compared with the long hair wigs, it is short. The hair bundles sewing in the wig cap is short about 8-14 inches.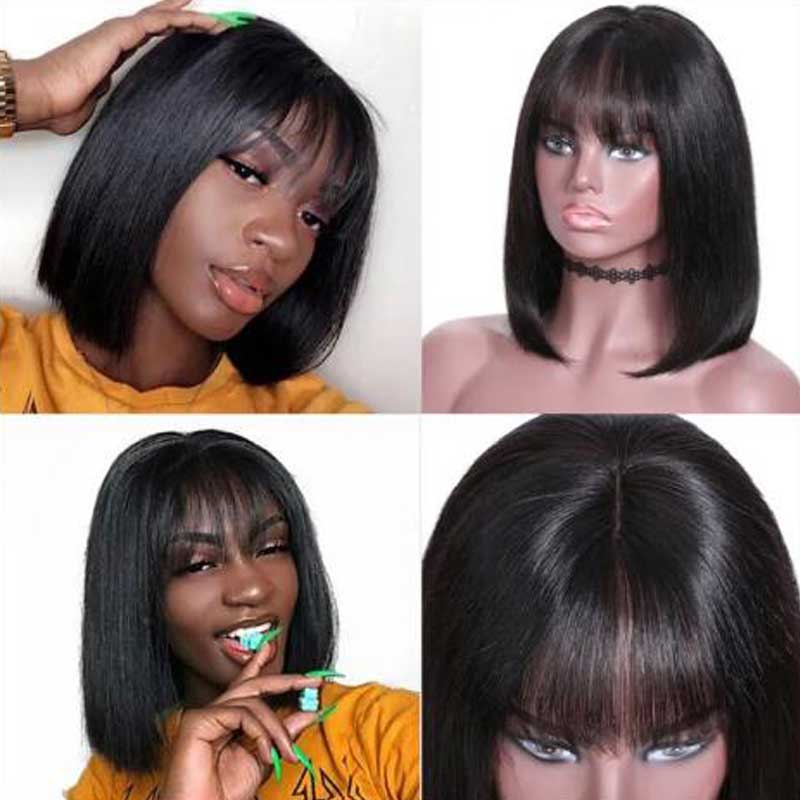 The hair is real hair cut from the hair vendor virgin girl, so the hair wig is soft and breathable. Tangle-free and shedding free. It is lace frontal short bob wigs. You can part to any direction on the lace frontal which is similar to your skin, invisible and undetectable.
Julia hair mall provides short straight bob wigs and curly bob wigs, most of the bob wigs are natural black. Now we produce the new colored wigs, such as pink wigs, green wigs, and orange wigs. These colorful wigs are suitable for summer with your colorful clothes.
You can imagine that with these colorful wigs, you will be the most beautiful lady among the people.
Short bob wigs are short and light, when you wear it, you will feel comfortable and easy to handle.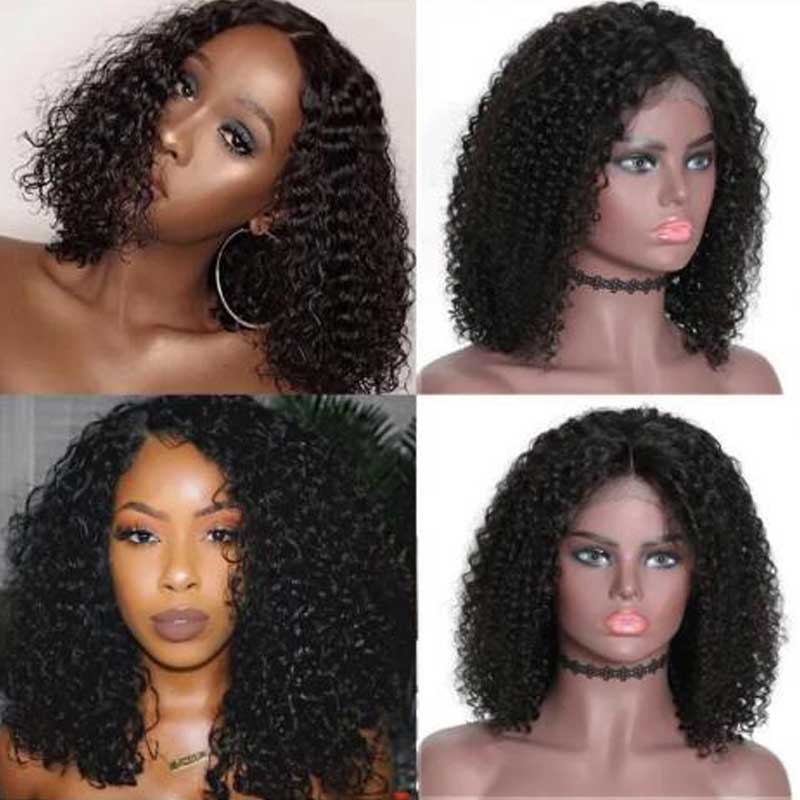 How to wear a short bob wig?
Wearing a short bob wig is the same way with the long hair wigs, here are the steps for installing a short bob wig.
1. Braid your own hair as flat as possible to make a cornrow. If your own hair is loose, the wig will slip off your head.
2. Wear the short bob wig on. Adjust the position fit for your head, then fix the wig by applying some got2b. there is a band on the back of the wig, so you can clip the proper size. Our short bob wig size is an international standard average size of 21-23 inches.
3. Cut the extra edge of the lace. Make sure the edge of lace is invisible and undetectable.
4. Trim the hair. Trim the messy hair, if you want to make a baby hair, you can trim some strands of the hair, then make a baby hairstyle by a brush.
5. Comb and style it. Comb the hair to avoid a mess. If you are not satisfied with the hairstyle, you can style it by yourself. Because the hair is 100 human hair, you can dye or permit.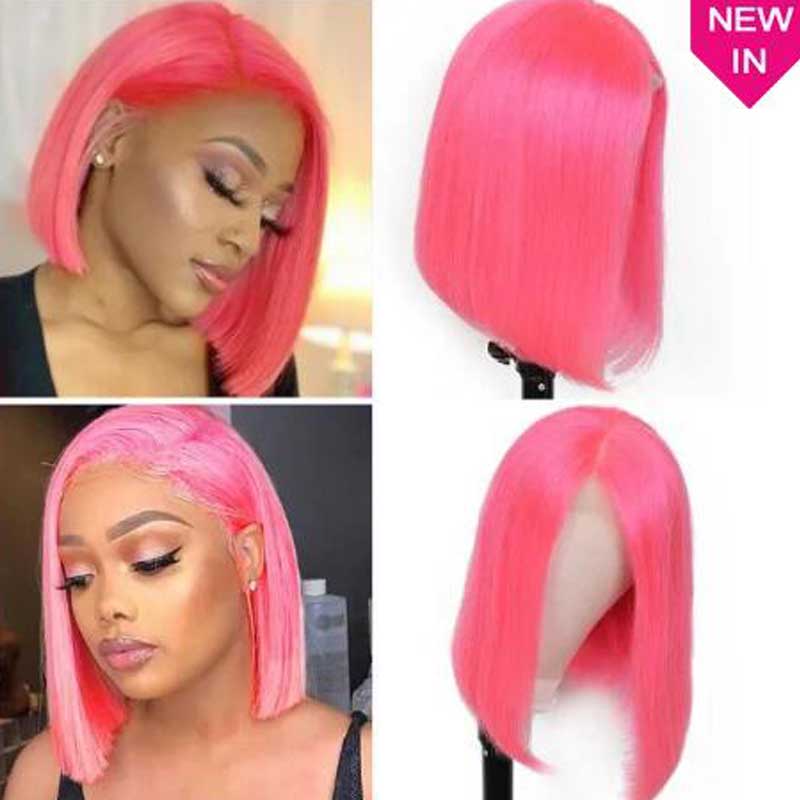 How to wash a short bob wig?
Washing a short bob wig is easy just like your own hair with wig shampoo and conditioner.
Put some hair shampoo into the sink, mix it, and melt into the water.
Immerse the wig into the water you prepare. Please make sure the hair immerse into the water completely. Wait for 10-15 minutes.
Grasp the hair with your finger, please don't twist the hair to protect the hair cuticles. Repeat several times till it clean.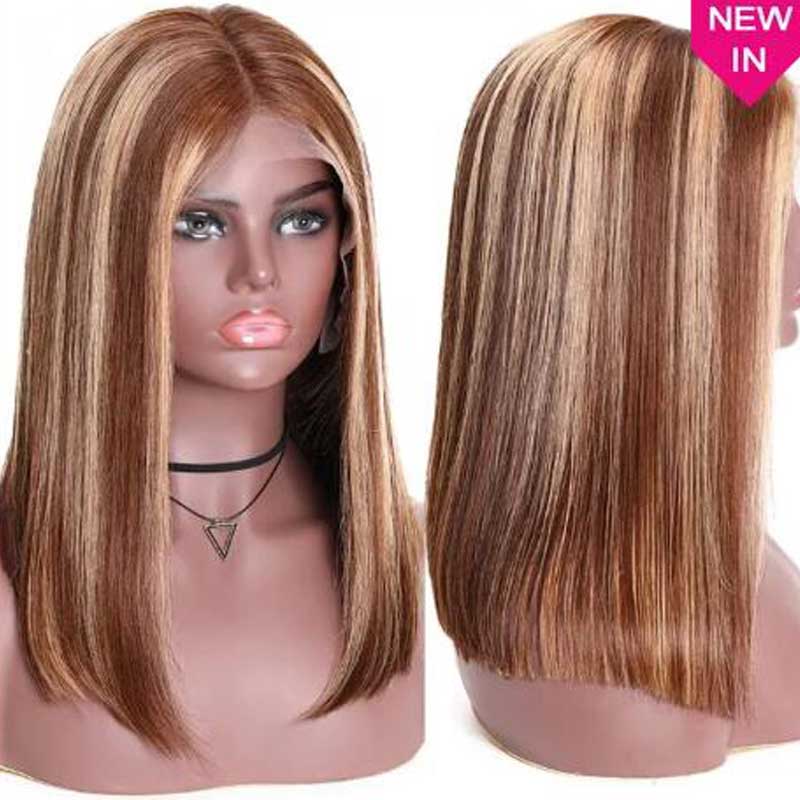 Fresh the bob wig by clean water. Apply some hair conditioner, make sure not apply it on the root of the hair, or it will make the hair shedding. Wash the hair conditioner after 3-5 minutes.
Dry the bob wig in the air on the hair stand foam. Please don't use the blow drier which will hurt the hair. If you hurry, you can use it at a low temperature.
Spray some hair oil to keep the hairstyle and glossy. The hair leaves the hair vendor, so it will be split and dry because of less nutrition. So you need to use some hair oil to make the wig wet and wavy.
Knowing about these tips about short bob wigs, it can help you use the short bob wig long and better.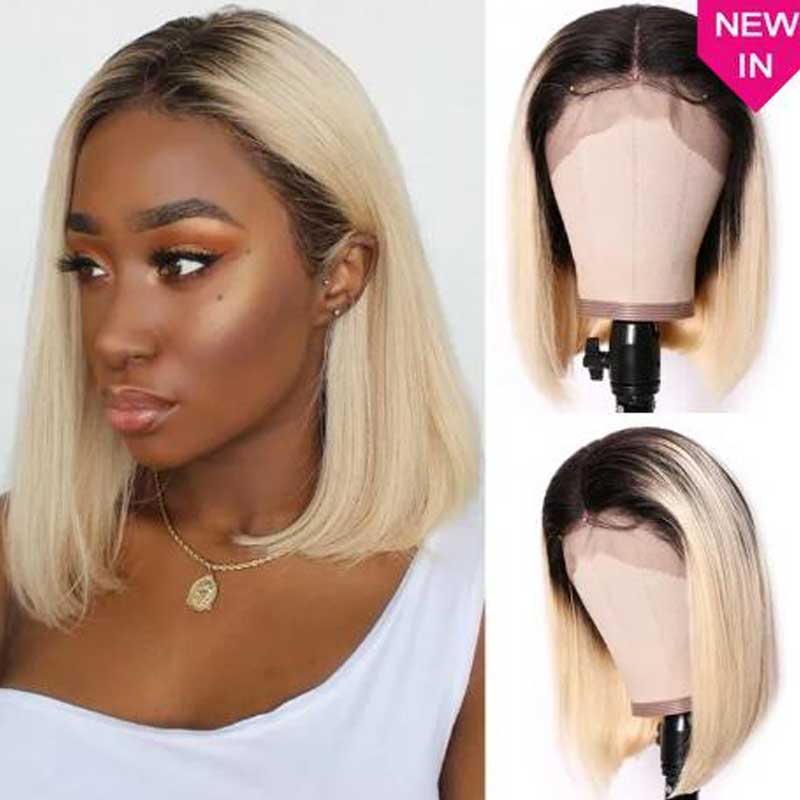 B. 360 lace frontal wigs
A 360 lace frontal wig is a wig made by 360 lace frontal and hair bundles. A 360 lace frontal is along your whole head edge. The hairs were sewed on the lace by hand, but don't worry, the bleach knots can't be seen.
You can part on the 360 lace frontal in any direction which is invisible and undetectable. So customers make many hairstyles by 360 lace frontal or 360 lace front wigs. Such as a bun, half up half down, and high ponytail.
360 lace frontal wigs made by 100 human hair, Remy hair. The wig can be dyed and curled at a proper way. If customers only wear a 360 lace frontal, it is very cool in summer. You can band the hair in a bun, very light.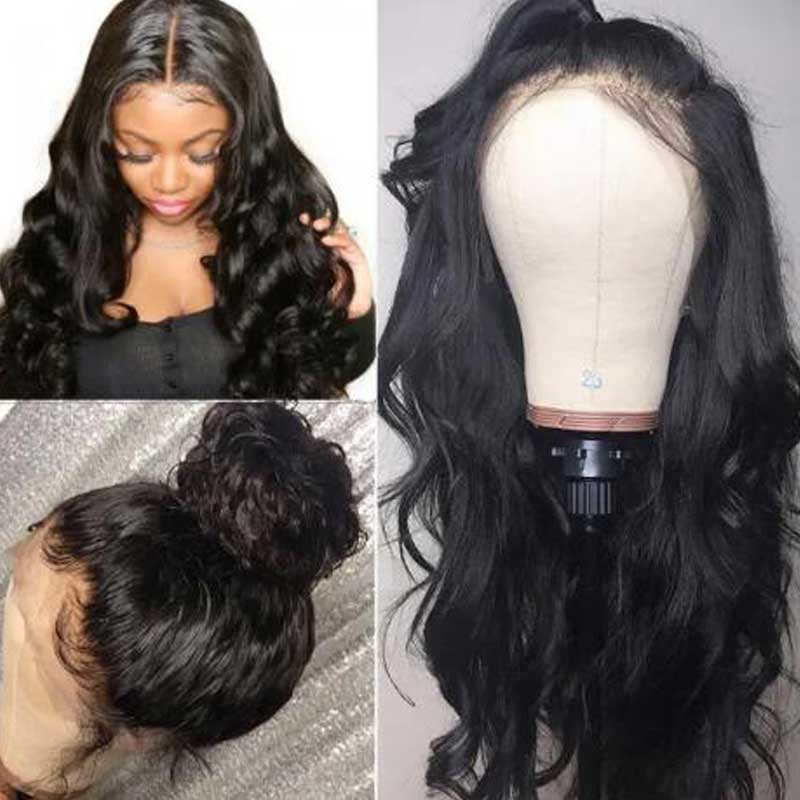 How to install a 360 lace frontal wig
It is the same way to wear a wig.
First, make your own hair flat with cornrows. Wear a wig cap on your head.
Second, fix the 360 lace frontal wig on your head and adjust to the right position.
Third, apply the lace edge, cut the extra part.
If you only use a 360 lace frontal, you can make a bun on the back of your head.
In a word, it is not easy to use these wigs, no matter short bob lace wigs or 360 lace frontal wigs.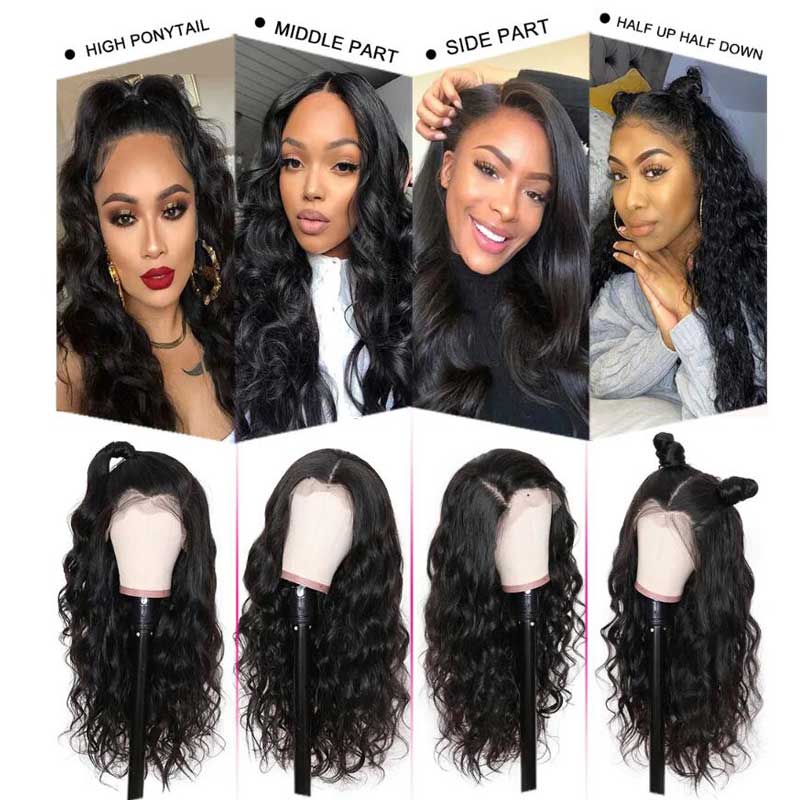 Where can I buy short bob wigs and 360 lace frontal wigs from the hair vendors?
Wigs for sale in the market have many hair vendors, most hair vendors are Chinese. Xuchang City, Henan Province, they are famous for its hair products. Julia hair as one of the top 10 hair vendors, their hair quality can make sure. They have more than 10 years of hair experience in hair fields. Their own factory in Xuchang has more than 500 workers. Julia hair mall online sale is e-commerce for the market. For many years of development, Julia hair has complete before-sale and after-sale service. To solve the shipping problem, we establish a warehouse in the USA in order to ship the hair products in the local place.
Julia hair main products include weave hair, bundles with closure, hair weaves with lace frontal, human hair wigs, transparent lace wigs, colored wigs, short bob wigs, fake scalp lace wig, and so on. Now we have a 3rd year anniversary from May 8th to May 15th, big promotion is waiting for you.
May 8th to May 14th
22% off for all the order with no code
May 15th only one day
15% off for all the order bundles/closure and wig with no code.
May 8th to May 15th
Up to 35% off for new in wigs
Come and choose a fit one wig for you, create a special summer beauty for yourself.