Best Hairstyles For Different Face Shapes
Nov.24,2022
Choosing the right hairstyles for girls can make a big difference to your look. Your face shape is a necessary factor to consider when choosing a new hairstyle. The right hairstyle will perfectly define your face shape. Let's get started with the Best hairstyles for different face shapes.
1. What Is Your Face Shape?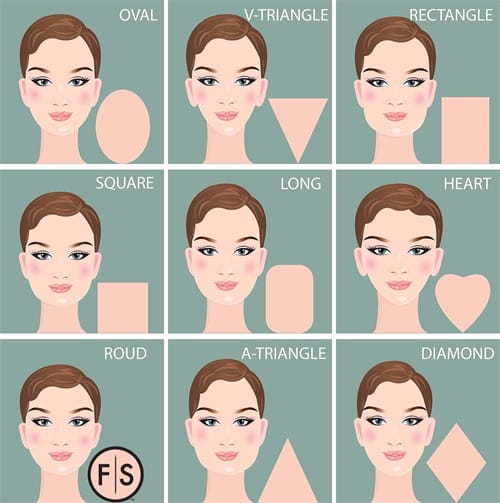 Before you can find the right hairstyle for you, you need to determine the shape of your face. There is a very simple way to do this, and anyone can do it. Try taking a picture of yourself facing the camera with your hair tied back. Be careful to take the picture from the front of your face. Then, trace the outside of your face to see which shape it most closely resembles. A more accurate method is to measure the size of your face.
2. How To Measure The Shape Of Your Face?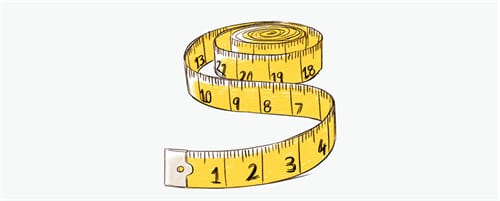 You will need to have a tape measure on hand.
Forehead: Measure the width of your forehead from the center of one eyebrow to the center of the other.

Cheekbones: Measure the distance between the widest points of the cheeks from directly below the corners of the eyes.

Jawline: Measure the tape measure from the center of the chin to the end of the chin. Multiply this number by 2 to get the length of the chin.

Overall length: Measure the length from the center of the hairline to the tip of the chin.
Now that you have all the measurements, compare the numbers to determine your face shape!
3. Confirm Your Face Shape
Round face: If your face length and cheekbones are larger than your forehead and chin, you have a round face. People with this face shape also have a rounder and softer chin line.

Square face: If you have a sharp jawline and all your measurements are roughly the same, then you have a square face.

Rectangular face: If your face length is longer than all other dimensions of your face and your forehead, cheekbones, and chin are roughly in the same line, then you have a rectangular face.

Goose egg face: People with goose egg faces have faces that are longer than their cheekbones and have a slightly angular jawline.

Triangular face: If your face tapers from a wide jawline to medium-sized cheekbones to a narrow forehead, you have a triangular face shape.

Diamond: People with a diamond face shape have the longest face, followed by the cheekbones, forehead, and jawline. They also have a pointed chins.

Heart-shaped face: People with a heart-shaped face have a wide forehead, narrow cheekbones, a pointed chin, and a narrow jaw.

Long face: The length of the face is considerably longer than the other lengths.
Once you've determined your face shape, check out the hairstyles that go perfectly with each face shape!
4. Hairstyles That Match Perfectly With Various Face Shapes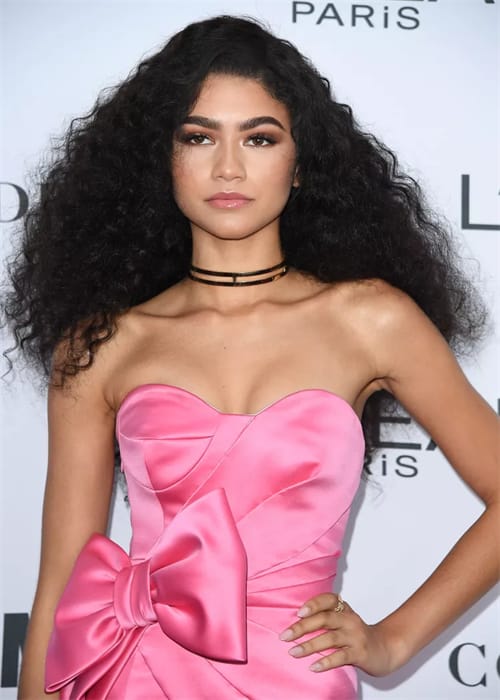 Round Face
A round face shape will make you look cute. Hairstyles suitable for round faces add lines and shapes to the face. Jennifer Aniston's hairstyle during the Old Friends era is naturally one of the most famous hairstyles of all time. You can go ahead and take a cue from this hairstyle.
Rectangular Face
Soft BOB layered styles usually suit women with rectangular faces. However, if you opt for a longer length, try loose waves or deep curls to soften the sharp edges of your face.
Square Face
You can choose curtain bangs. Overly long curtain bangs are a way to soften the face and accentuate the powerful features of a square face. The strong cheekbones and chin in a square face can be a big insecurity for some people, so side-swept, slim curtain bangs are the best choice.
Some soft, slim bangs hang to the side to create a diagonal line and soften the lines of your face, or straighten your hair and leave it long, layering it from a few inches away. Finish by pulling your eyes down and adding length to your face.
Heart Shaped Face
A French bob looks stunning on a heart-shaped face if you have a heart-shaped face. We also recommend a long ponytail to help accentuate cheekbones, eyes, etc. You are better off with a straight haircut that is shorter in length, which is an inch or two above your shoulders, and has softer trimmed edges for a more cherubic look.
If you want long hair, try a deep side part with loose waves at the collarbone to take the attention away from the forehead.
Diamond Face
A diamond face is an angular shape with a narrow forehead, jawline, and cheekbones at the widest part of the face. We recommend a bob that reaches the chin and a style that shows off the excellent cheekbone structure.
Oval Face
When choosing the right hairstyle for an oval face, the main goal is to avoid elongating the face. If you want a shorter cut, try a bob with a facial frame piece covering the shoulders. (Also known as a slightly longer bob).
In addition to the bobbing head, focus on choosing a more voluminous hairstyle. Try side-parted bangs, perfect for oval face shapes and can flatter the face and achieve a balanced effect without needing a haircut.
Long Face
The main goal for long face shapes is to make your face look wider to balance the longer length. Curly hair is a great option for girls with long faces. Whichever hairstyle you prefer, remember that you are looking for width and not length.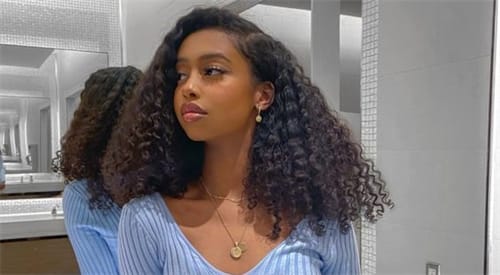 5. Conclusion
After reading this blog, you must have learned how to determine your face shape and learned something about hairstyles. If you have any more questions, please leave them in the comment section.