Beginner Friendly V Part Wig Customer Reviews
Check What Customers Are Discussing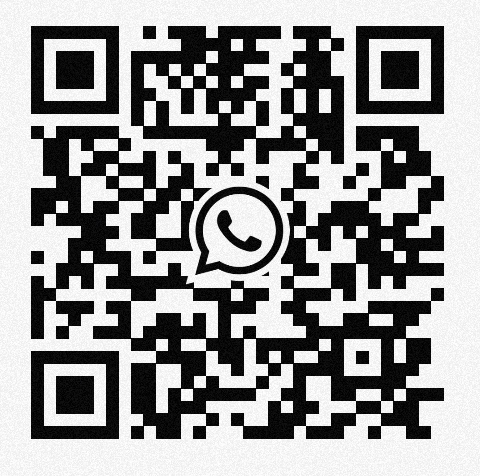 Scan The QR Code
Dec.22,2021
V part wig is a new hair wig type for black women. It is the upgrade u part wig that no leave out and glueless. V-part wigs can be as elegant or basic as you'd like, and are great for experimentation with colors, textures, and lengths, and, it allows a natural look without glue and it is friendly for beginners.
But there are so many hair vendors who have the v part wig and it is difficult for you to choose the best one. Today, you can see our real honest customers who buy this wig from Julia Hair Mall and what they say about v part wig. Then you will make a good decision to buy the affordable v part wig human hair wig.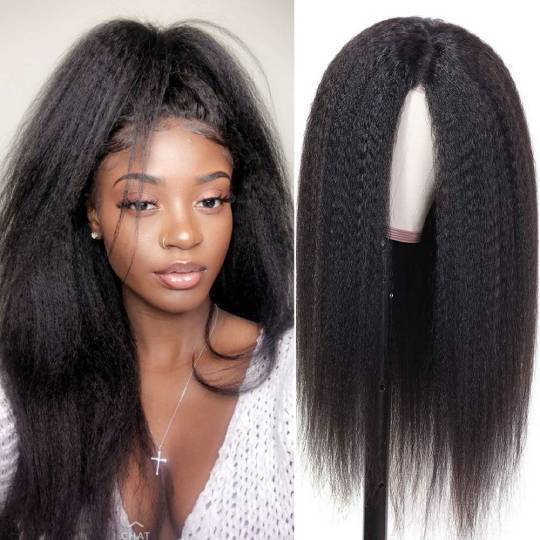 Why You Should Get a V Part Wig?
A v-part human hair wig is considerably cheaper than other human hair wigs, and hence, it is budget-friendly and an easy buy. You can also always find it in the section wigs for sale. The wig is easily removable and wearable. Therefore, it is the perfect solution for the quick styling of your hair. It is the most effortless go-to hairstyle you can opt for on the day when you are running late.
The Details Of V Part Wig
Hair Material:100% Brazilian real Human Hair Cut from one donor. Full cuticle aligned. Can be dyed, permed, bleached, styled as your own hair. Bouncy, soft, and comfortable.
Features: V part Wig can blend your natural hair well. Breathable & Comfortable. No Glue & No Sew In. No Stocking Cap Needed. Wear & Go. Super Secure.
Cap Size: Average wig cap (Circumference:22-22.5inches) Fits most head sizes. Can be adjusted with straps and combs, 5 clips on the front.
Made Method: Machine Made & Hand Tied
Wigs Advantage: Glueless Human Hair Wig Wear and go. It's a lifesaver on busy days, gym days and unexpected meetings. No Lace No Glue No sew-in.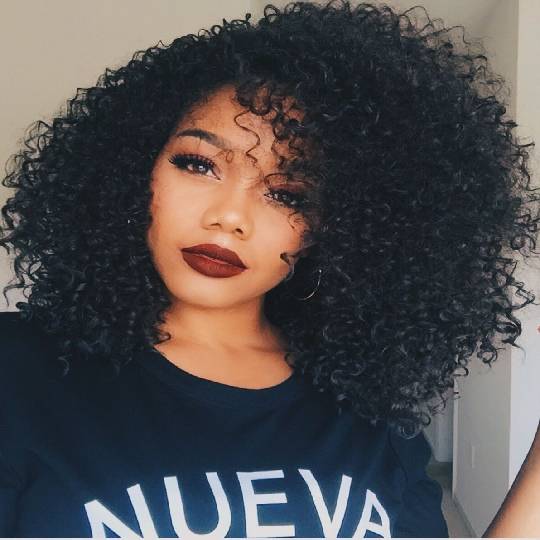 The Characteristics Of V Part Wig
No Lace
No Glue
Leave Out or No Leave -out
Blend with your real hairline
Matches the roots of your hair
Beginner-friendly
Easy to install and uninstall
Leave out 99%-100% less hair than a U-part Wig
No more trying to hide the obvious little lace holes that everyone notices in your real life where there are no social media filters. No more trying to blend large leave-outs. No more Glue.
This wig is perfect for women who prefer their extensions to look natural and authentic up close in real life. You won't have to deal with concealing lace holes, aggressive baby hair, or trying to blend a leave-out. Now you can wear your real part with no leave-out or with just thin strands of your hair out.
The real customers' Reviews Of V Part Wig
1. The Reviews Of V Part Wig Curly Wigs
Beginner Friendly V-Part Curly Wig Best Real Human Hair Wigs With Baby Hair Features the True Roots Virgin Human Hair Wig blend with your real hairline.
2021/12/07
Wig very soft
Wig very soft curls pop right back in place this is my second one hopefully when I wash it won't tangle like the first one other than that I love it. -@J***************d
2021/12/06
First V-part wig
I received my package within 5 business days, which was a plus. I was so excited but nervous because I didn't want any leave out, and let me tell you, it did not disappoint! It's very easy to install & looks amazing. Can't wait to get the kinky one next! -@S***e
2021/12/05
This hair is very beautiful.
This hair is very beautiful, the shipping was quick and the customer service was great! I purchased Julia Hair in the past and would purchase it again I would recommend this Hair. -@D*********n
2. The Reviews Of Body Wave V Part Wig
Beginner Friendly V-Part No-Sew In No Cornrows NO Glue NO Gel NO Lace No Leave Out Needed, Virgin Hair Wig 150% Density Body Wave Wig.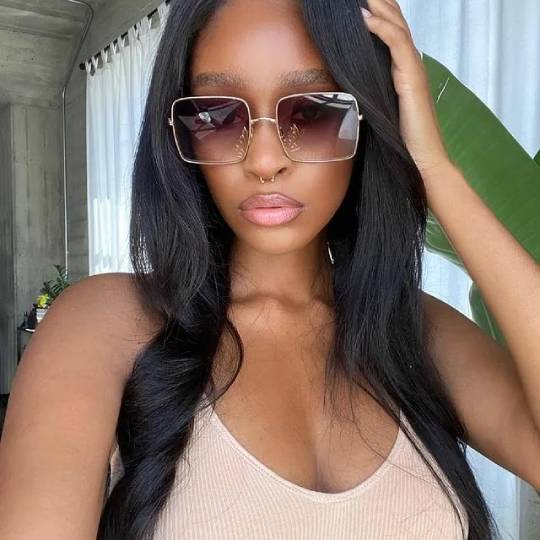 2021/11/22
I absolutely love this V-part wig!
I absolutely lobe the hair I got it installed the day I got it for my birthday I still have it in my head and it's still slayed! The only problem I'm having with it currently is it's lost a little of its softness after lots of heat applied with heat protectant but with a quick wash, the hair is back to normal this is amazing hair!! -@M*************i
2021/11/19
I really love this hair.
Omg, I highly recommend Julia hair to everyone who wants that slayed rich, rich looking & long-lasting hair. This is my third order and they never let me down. This hair is very soft and full as well as your wand curls will be beautiful and effortlessly done. The hair has a very nice sheen by itself, no need to apply anything to it. Minimal shedding, no split ends and just full, bouncy & soft all day. I get so many complaints about my hair and that's what I really love about this hair. -@M***********
2021/11/14
Love this hair.
Love this hair, seller was very responsive and communicated with me every step of the way while hair was being shipped and delivered . This wig is beautiful, with great lace closure and long. This is a great wig to order and I will order it again. This is how the hair looks like, after bleaching the frontal, dying and washing the hair. Still very much in love with the hair! -@S**********n
Conclusions
According to the real reviews, we all want to buy the best and hot selling v part curly wig and body wave v-part wig from Julia. We all know the v part wig is very popular among fashionable black women. We have the new in v-part wig human hair, such as kinky straight v-part wig and kinky curly v-part wig, the textures are blend naturally with African-American women. You can just try them to change your look easily.