Back To School Season Cheap Wigs Big Sale In Julia Hair
Jul.27,2021
Back to school season is almost here and so there are the best back to school deals are starting to sneak in! No matter where you're learning this year (in-class in person or right at home), the school will still be back in session. Are you ready for your best gifts for your back-to-school season?
All girls love virgin human hair to welcome the back-to-school season. Do you want to change your hairstyle and look at the new term? Coolest back-to-school hairstyles to slay your first day, it is amazing!
We've rounded up the best back-to-school deals and best discounts from your favorite cheap human hair wigs, including sales on lace front wigs, headband wigs, lace part wigs, short bob wigs, HD lace wigs in any style and color. You can buy now pay later with Quadpay and Paypal at the discount price.
Julia Hair Back To School Season Big Sale Details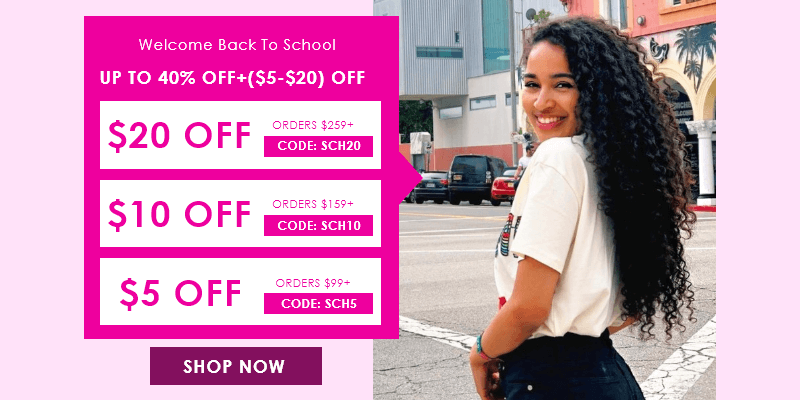 Sales Time: Jul 28th - Aug 3rd
$20 Off Orders $259+, Code: SCH20
$10 Off Orders $159+, Code: SCH10
$5 Off Orders $99+, Code: SCH5
Your hair has been waiting all summer for this moment. You will find how to get the hottest looks for this new school year at Julia Hair Mall! Please catch this chance. Get the trendy fashion hairstyle and save a lot of money.
Julia Hair Back To School Season Hot Selling Wigs For You
No 1. Water Wave Headband Wig For Back To School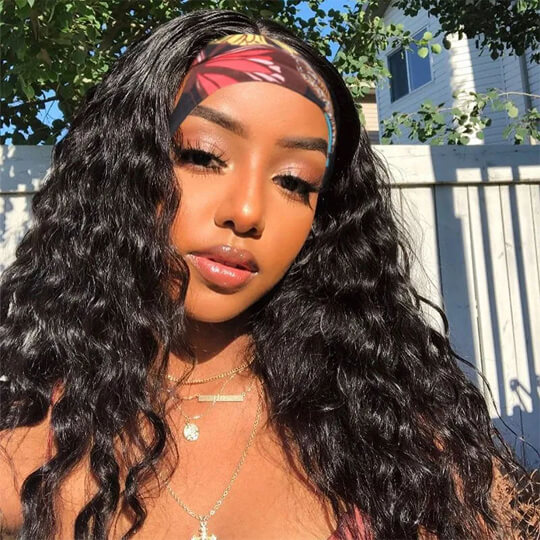 Headband human hair wigs are non-lace wigs with an elastic cloth attached to the rest half of them. They are ideal for those who are losing their confidence as a result of thinning hair and are beginner-friendly. Aside from offering a natural look and adding charm to a person's personality, headbands with wigs can help boost the confidence of chemotherapy patients.
No 2. Curly Lace Front Wigs For Back To School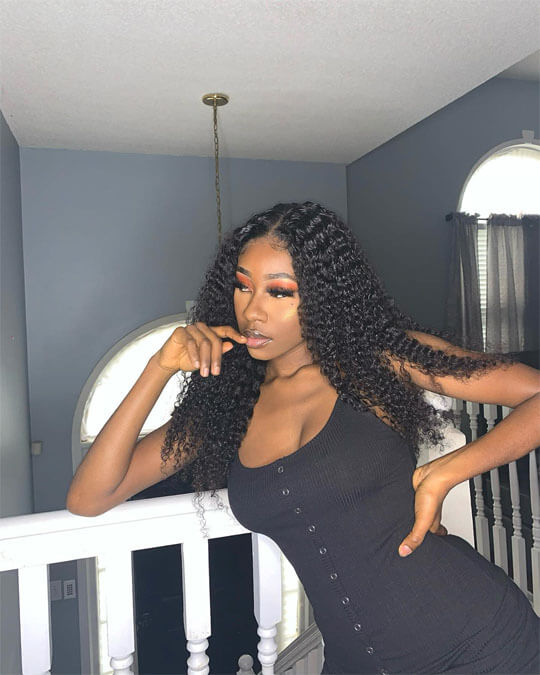 Lace front wigs are highly versatile because the hairline appears as if it's your own, you wear them in any fashion that covers the rear nape for a totally flawless appearance. Curly wigs are the favorite textures for black women. You can have a variety of hairstyles, such as a side ponytail, fishtail braid, low bun or even free and loose are all great natural styling options that still achieve a natural look.
No 3. Curly Hair Honey Blonde Ombre Color Highlight Wig For Back To School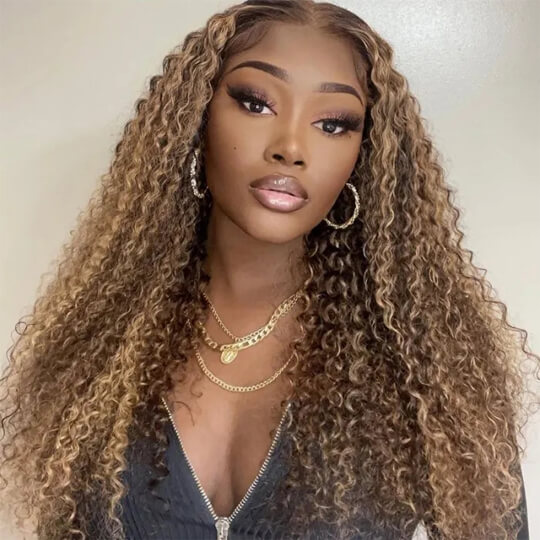 Highlight wig is one of the most popular hair colors from 2021 summer, which makes your hair look more attractive and special stylish. If you love the colored wig, this honey blonde curly wig can`t be missed. It is really really charming hair. The honey blonde ombre color hair wig is made from grade 10A virgin hair. The hair can be dyed, curled, and straightened easily. It is highly praised.
No 4. Body Wave 13x4 Lace Front Wig For Back To School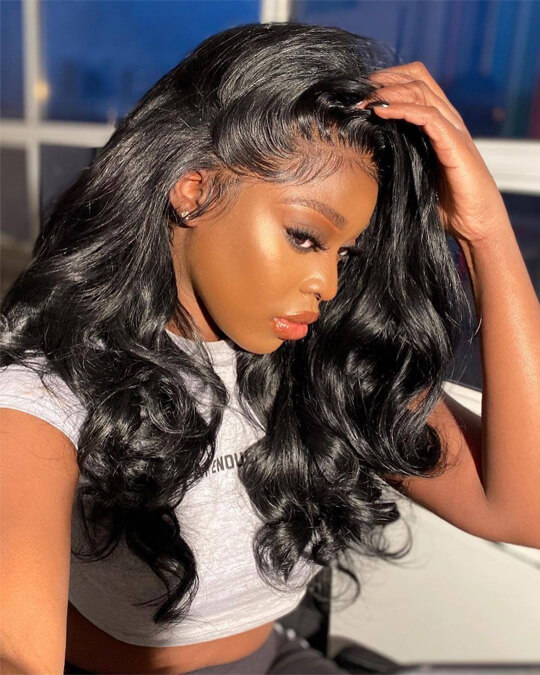 Lace front wigs are better because they have an invisible hairline. When worn properly the end result is an undetectable hairline giving the illusion that the wig hair is actually growing out of your own head. Body wave lace front wig is one kind of loose curl hair that results in the wave pattern. The section of hair is wrapped around a big roller to create a soft and natural-looking wave.
No 5. Body Wave Brown Balayage Highlight FB30 T Part Human Hair Wigs For Back To School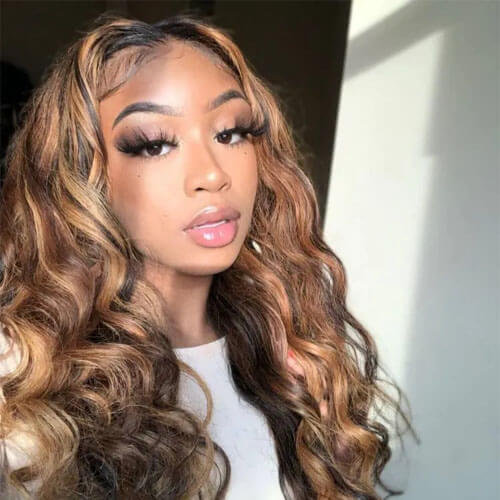 Every girl dreamed to wear amazing colored hair and wants to be attractive among her friends at the new school year. This body wave FB30 highlight wig can meet your needs. Brown Balayage highlights body wave wig which made by 100% virgin hair, it can be straightening and curled easily. Especially for summer, if you wear a highlight wig at the Opening Ceremony, that will definitely be a charming look and you will be the queen at the party.
No 6. HD Lace Wigs 5x5 Inches Curly Wave Hair Wigs For Back To School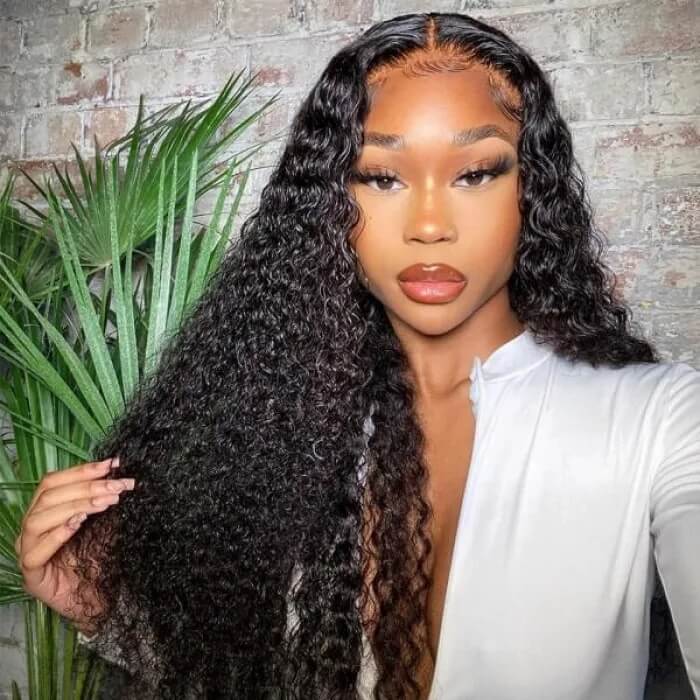 HD lace wigs offer the thinnest material, which is softer, almost invisible, and lighter than normal lace. HD wigs blend perfectly with your skin creating an undetectable hairline. This lace is ideal for women who are suffering from receding hairlines, allowing them to achieve that desired look. Besides, the curly texture makes it quite easy to use, and it is currently the best quality wigs on the market, and they are quite affordable.
No 7. Body Wave Honey Blonde Ombre Color Highlight Wig For Back To School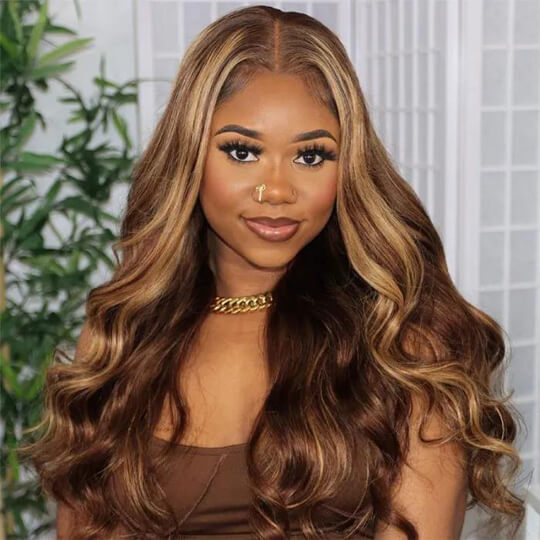 Highlight honey blonde body wave lace front wig is one of the most popular wigs among highlight wigs. Which is made of 100% virgin human hair. The forehead of the wig is pre-plucked, so it is easy to trim the hair as naturally as your own hair. A colored lace front wig is very popular among fashion girls. You can try these colored wigs for your new school year, it will make you charming and stunning in the crowded.
All the wigs above come from Julia Hair. Julia hair is a professional manufacturer of human hair weaves and wigs in China. They are dedicated to the needs of black women. Specialize in the highest quality human hair wigs and weaves that are designed to match well with your natural hair types.
Hey, beautiful girls, back to school season sale in only for a limited time from Jul 28th to Aug 3rd with the lowest prices we have ever had, just seize the chance and get the best quality and cheap human hair wigs right away!