Julia Hair Back To School Big Sale: Up To 18% Off
Jul.29,2019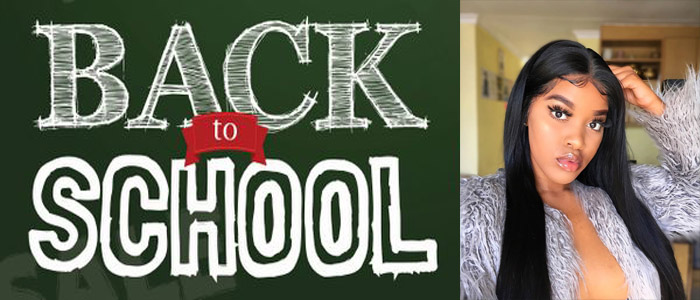 The new school year is coming and every girl loves to buy new virgin human hair to welcome the back-to-school season. We all love to have the new hairstyles to change our look. You can shop a large selection of Back to School super Sale including human hair weaves, hair closures, hair extensions and hair wigs.
Surprise, we have some new arrival hair products for your choice, such as short bob 13×4 lace front mix color wig, short bob 13×4 lace front wig pure pink color, transparent lace closure and loose deep wave hair bundles. You can click here to choose more hairstyles.
The various hairstyle is available for you to choose: Straight hair weave, body wave human hair, deep wave hair bundles, loose wave virgin hair, natural wave weave hair, water wave weave, curly hair weave bundles. You can save money by shopping julia hair weave during Back-to-school big sale activity.
The Contents Of Back To School Big Sale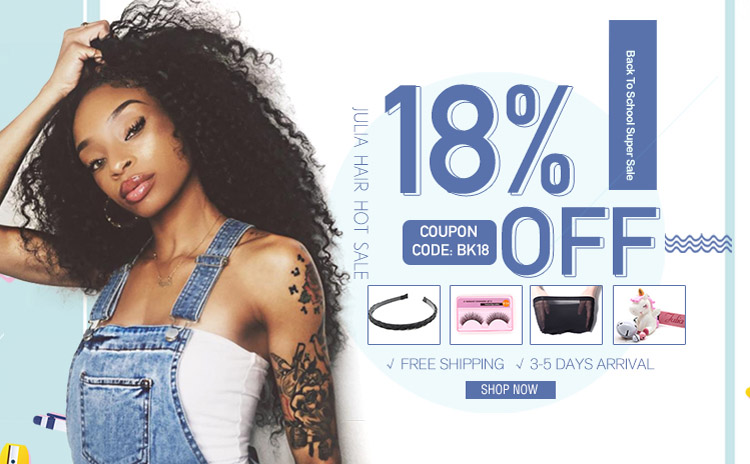 1. Get 18% Off For All Products. Code: BK18
2. Over $299, Get Free Hair Weave
Sale Time: Aug 1st - Aug 16th
Julia Hair Back To School Hot Selling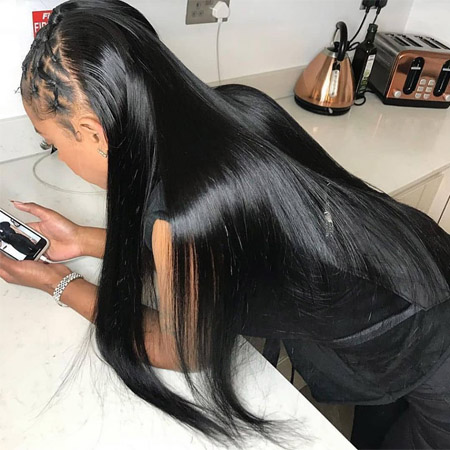 Straight human hair weave is soft, durable and shiny. Our 100% virgin straight Brazilian hair is super silky, sleek, luxurious and natural to help you make a gorgeous look. Feel free to style it any way you like with a flat iron or curling iron, our straight human hair can even be bleached or dyed if you want.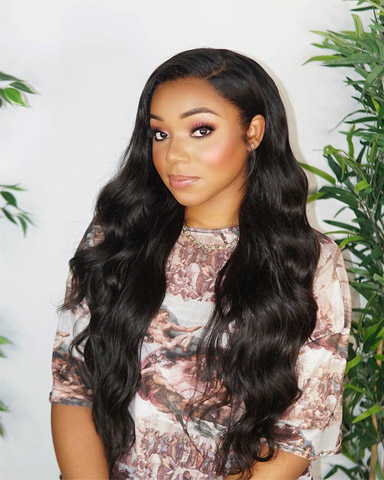 Body wave human hair is one kind of loose curl hairs that result in the wave pattern. The section of hair is wrapped around a big roller to create a soft and natural-looking wave, that is how body wave be made of. The rollers could be in a different size to make different curls. Our hair is 100% virgin hair and can be curled as deep wave, or natural wave, and so on.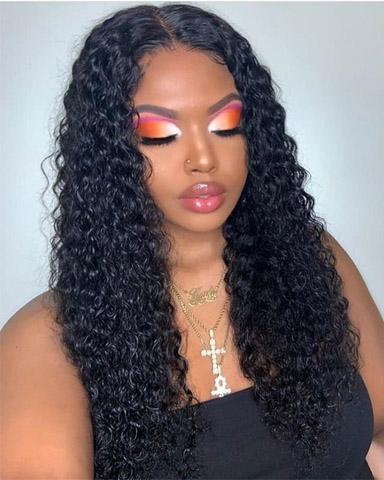 Deep wave hair texture flows are smooth waves but they are very deep in body wave and as a result, there are hard curls. It's a great texture that looks really fabulous and promotes your hair. Then, proper maintenance is paramount. But if you want to add to your natural curl, then deep wave expansion can really put a difference and add to your curl length and thickness.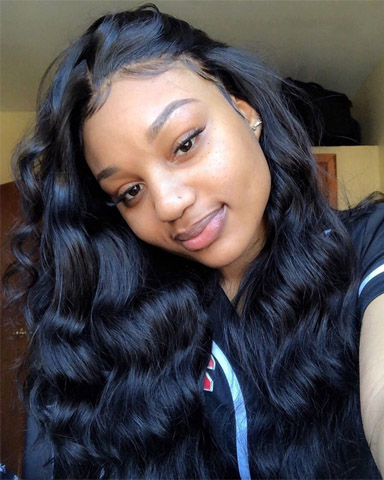 Loose wave virgin hair offers a woman quite a lot of advantages when it comes to achieving the perfect look. This option is able to provide the woman with a full body and voluminous look, without causing too much of a "messy" or "bedhead" appearance.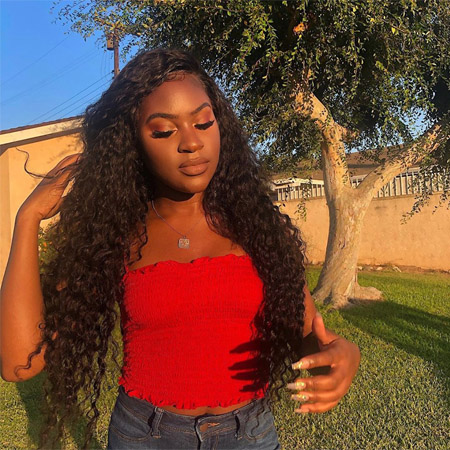 Natural wave weave hair has a more prominent "S" shaped pattern and resembles the highly coveted beachy wave. Wearing it with some length and weight generally helps to defy frizz, however, because it is still only medium in texture, too much length and weight will leave it limp and lessen its wave pattern. It is also easy to style.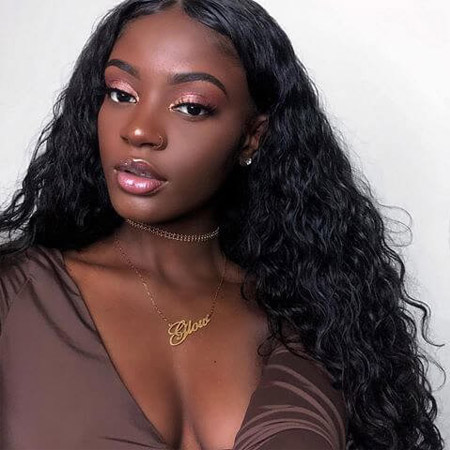 This texture fits your tropical style in its form of loose, carefree curls. With its soft S-shaped coils, there are endless options for styling. Long water wave virgin human hair is the best pal to dress, its natural black hair color is also easy to match up.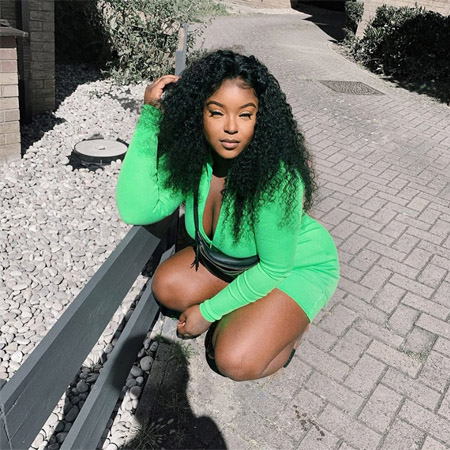 Curly hair weave bundles have a tight curl pattern and come in a 1B natural dark color. Our virgin curly hair weaves have no shedding, no chemicals or synthetic fibers in its bouncy and luxurious curls which was made of 100% virgin hair.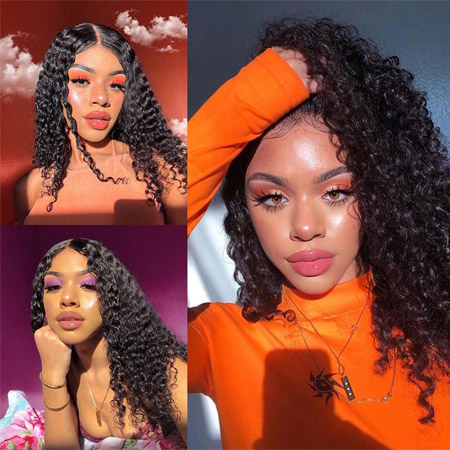 A lace closure is usually a 4x4" piece, its 4 inches long and 4 inches wide for the most part.
A Lace frontal goes from ear to ear, so the entire front is covered. 4x13 Lace Frontal is the standard size.
The 360 lace frontal is the upgraded version of the original lace frontal. It's basically a lace headband with hair on it. It covers the entire perimeter of your head, allowing for more versatility.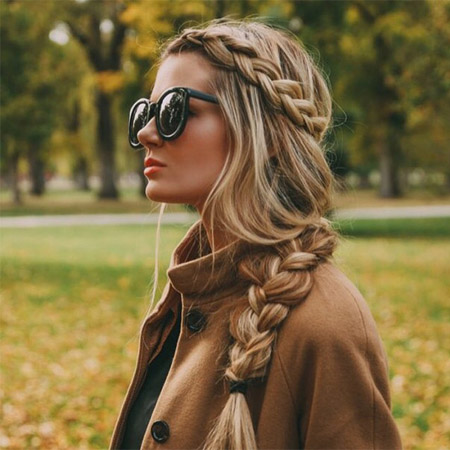 Human hair extensions are totally natural and unprocessed, give you that fresh look and versatility you've always dreamed of and it is very cheap. We have colorful I-tip, U-tip, Clip-in hair and PU Skin hair extensions for your choice to achieve your unique beauty at school.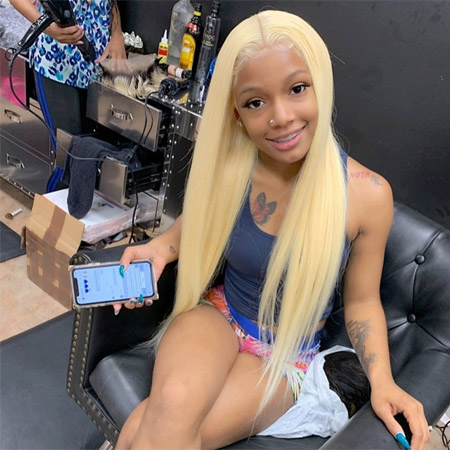 Most of us want to look natural when wear wigs. Human hair wigs can not only make you look natural but also make you feel comfortable. Like your own natural hair, a human hair wig can be cut, restyled, permed to suit your personal tastes. So human hair wigs are the best choice for this.
We have full lace wigs, 360 lace wigs, lace frontal wigs, short bob human hair wigs, straight hair wigs, wavy hair wigs and curly hair wigs for your choice. The full lace wig is the most comfortable and natural, 360 lace wig is the most cost-effective, lace front wig is the cheapest hair wig, wavy hair wig looks fabulous and it is one of the most popular hair trends nowadays.
There are so many hairstyles for you to back to school. Choose the suitable hair for yourselves and achieve the charming look to be a Queen at the School Opening Party. Besides, you can save much money to use our coupon code. Don't Miss The Chance!
Back To School Big Sale Human Hair Products
Shop For Julia Virgin Brazilian Straight Hair 3 Bundles
Shop For Julia Virgin Jerry Curly Malaysian Hair Weave 3 Bundles with Lace Closure
Shop For Julia Human Ombre Body Wave Brazilian Hair 3 Bundles Weave Three Tone T1B427/T1B613
Shop For Julia 3 Bundle Deals Virgin Body Wave Brazilian Hair Weave With Lace Closure
Shop For Julia Straight Human Hair 3 Bundles With 4x4 Transparent Lace Closure