Are Wigs Hot and Uncomfortable in Summer?
Mar.22,2021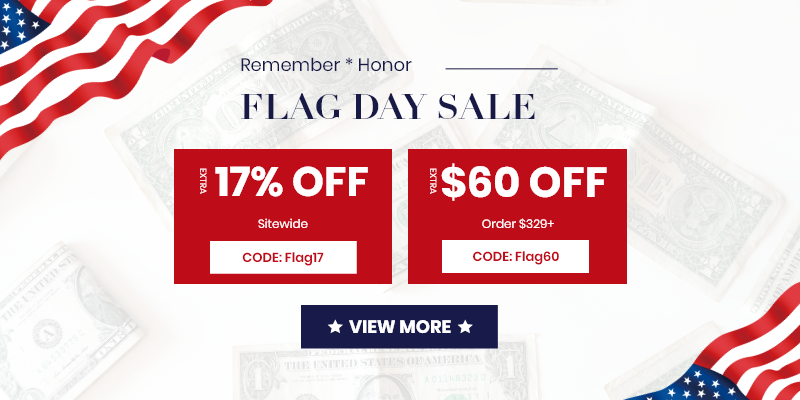 Headband human hair wigs are practical accessories for people who lead a burdened lifestyle. These wigs provide a quick and easy alternative to spending hours styling your hair in the morning before heading to the office. They also allow you to wear different hairstyles without expensive salon treatments.
While wearing wigs is generally comfortable, there are certain seasons that can make the wig wearer uncomfortable. Summers are a perfect example because summer temperatures can be very hot. What's worse is that summers sometimes bring bouts of wetness that could make the wig wearer's scalp feel sticky or itchy when wearing the wig.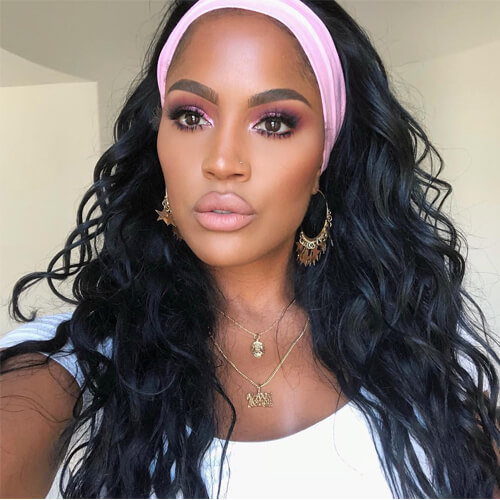 How to Stay Cool While Wearing Human Hair Wigs?
If you are a human hair lace front wigs user and want to know how you can enjoy the summer and still wear your wig, it is best to take some steps that can help you feel comfortable. You can take an insulated bottle with you when you travel so you can have access to cold drinking water. For other tips on how to stay cool while wearing wigs, read the tips below.
Use a mint-based shampoo
Using a shampoo that has peppermint as an active ingredient is ideal before wearing Modu wigs. The peppermint will leave a cooling sensation on your scalp even when wearing wigs. Most organic stores carry these types of shampoos, so you can check online for prices and types of shampoo that may be right for you.
Wear light-colored clothing
Light-colored clothing absorbs less heat, so it keeps you cool even when wearing Modu wigs. If you are concerned about which colors may be suitable for you, ask your friends or family for help. In case you don't have light-colored shirts, you can always wear white-colored clothing because white-colored clothing will produce the same effect.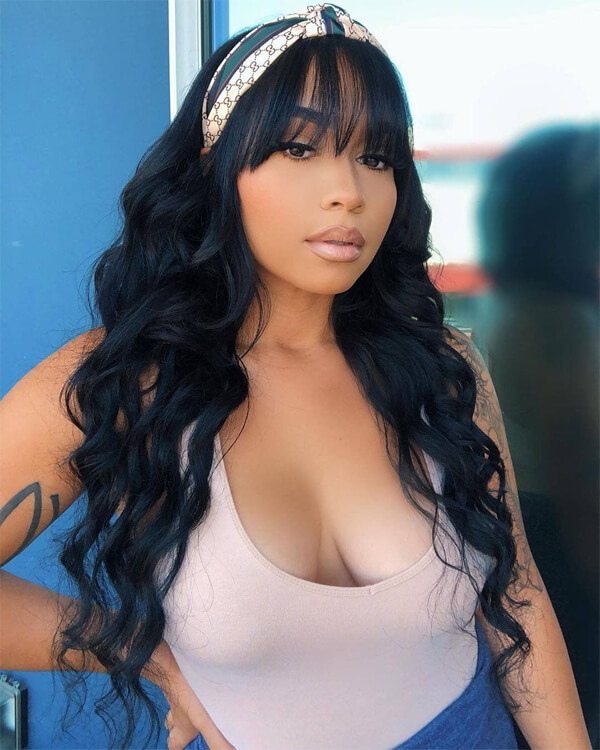 Have a spray bottle handy
Fill a small spray bottle with some water and keep it with you when you wear Modu wigs. When it is hot, it can be doused with the water inside the bottle. The alcohol content in most colognes will also give you an instantly fresh feeling.
The spring and summer seasons are good times to show off your perfect cap. Unfortunately, many women have trouble handling their hair in hot and humid climates. Wearing a lace wig in the heat may seem like a bad idea, but if done right, it can keep you cool and comfortable while looking great all year long.
Before giving advice to wigs for black women, let's start with reason. Wearing human hair lace front wigs in the summer has a real purpose besides looking fabulous. Severe weather conditions like heat, sunlight, and air pollutants can damage hair.
The heat is so dry that by wearing a lace wig in the summer, you are actually protecting it. Avoiding heat styling, blow-drying, and constant brushing on dry ends will help hair growth and health.
Cap type
The type of cover on your unit is very important to keep you cool in hot weather. Swiss lace is the finest lace, so it breathes the most. While these two types of limits are the most common, there are new options that have wonderful results.
Silk top units, also known as injected silk-based lace, consist of a layer of lace and another layer of silk. Between the two layers of HD lace wigs are the knots of the human hair strands to hide the unbleached and unnatural-looking knots.
Hair type
Many women are torn between synthetic and human hair units. While human hair looks more natural, it is more expensive. Women who are more concerned with affordability often buy human hair but want the additional styling options of human hair. When it comes to beating the heat, both have their pros and cons.
Human hair lace front wigs initially feel lighter and have a lot of ventilation. This human hair may require styling at times, heat styling tools in the summer months can damage the hair. Damaged human hair can cause a fall that is detrimental to your own natural hair. If the shedding is not repaired on the human hair lace wig, it may expose your own hair to strong sunlight and heat damage.
HD lace wigs are great styles stay a long time. The HD lace wigs are made of royal lace material commonly referred to as Swiss lace. The material is invisible and undetectable when placed on the scalp. The lace is very thin and more ventilated to create comfort when applied to the scalp.
Women love their hair and will go out of their way to make sure it is in perfect condition. Sometimes they are forced to spend huge sums of money on natural hair treatment only to be frustrated by the effects that chemicals have on their hair. These types of wigs are different in that they are very affordable, so women do not need to spend large sums of money to care for them.
In fact, the only necessary care is frequent brushing and, from time to time, treating it with a hot dryer. With full human hair lace wigs, women should have no reason to complain about a bad hair day.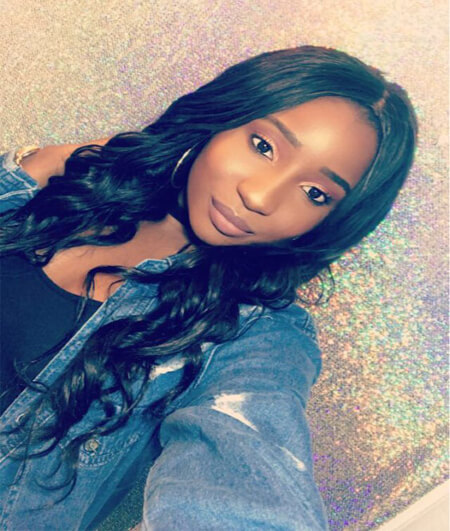 How To Choose Your Hair Color In Summer?
Choosing the color is an easy way to beat the heat while wearing your lace wig. As we all learned in elementary school, darker colors attract heat. Using black, broken black, and very dark shades of brown as hair colors can retain a lot of heat and cause an uncomfortable feeling.
The simple solution is to use lighter colors during the warmer months. Do not worry; You don't have to bleach the blonde to stay fresh. Lighter browns and honey blondes are great base colors, and if you're not that bold, just use lighter shades as highlights to offset the darker colors.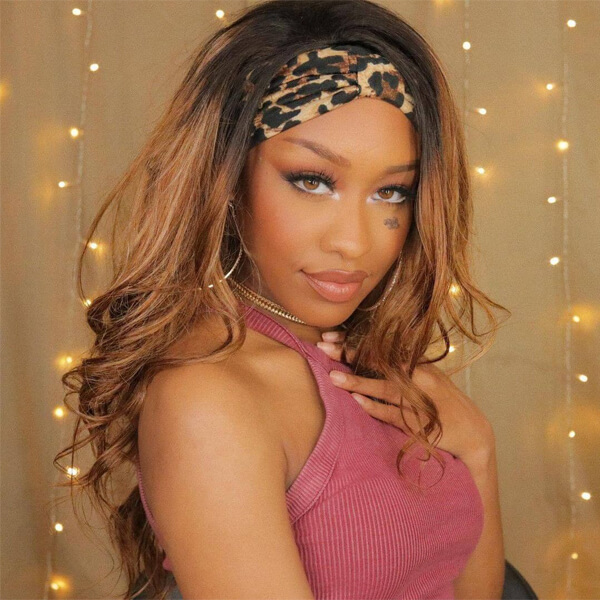 How To Maintain Your Hair Wigs In Summer?
Obviously, a certain level of discomfort is associated with heat. Some people complain of itchy scalp or breakouts of sweat on the hairline of the lace wig. This may seem like a heat issue, but it is actually a haircare issue. Sweat and dirt build-up very easily for wigs for black women when hot. This buildup is what causes that itchy scalp sensation.
In summer, regular washing and conditioning are extremely important. Make sure to thoroughly clean the unit's hairline so dirt is removed to prevent breakouts and messy lace.
By following these tips with headband wigs, you won't have to give in during the summer months. Stay gorgeous while feeling cool all summer long in your lace wig.
So you've tried every hair loss treatment on the market, but your hair continues to thin and your hairline has receded so much that the bangs will simply no longer hide the fact.
Or maybe you are facing chemotherapy and dreading the idea of ​​your hair falling out in clumps, which is an insult to injury.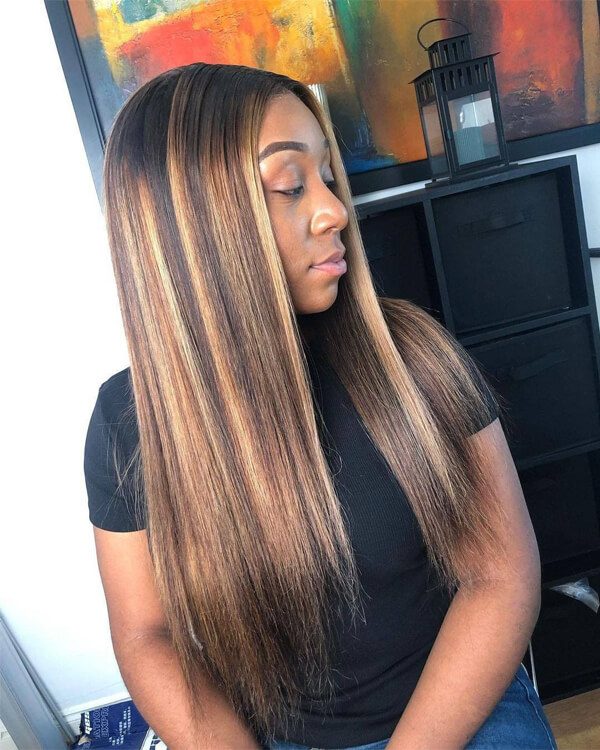 There are also many Wig Options and Features To Choose From
Here are some things to know about wigs if you decide not to go bald. There are good and bad things about wigs.
Good Things About Wigs
1. No more bad hair days. With proper care, your wig looks great every day.
2. The full hair look you get instantly with a wig takes 20 years off your look.
3. Wigs save styling time. Human hair wigs can be styled as you like. If you don't wear yours while you sleep, there is no need to comb your hair in the morning.
Human hair wigs require practically no styling. Wash with shampoo; rinse; I know that; fluff; hang to dry. The style returns when the wig dries. In the morning, all you have to do is style it in place and maybe douse it with some hairspray.
4. Wigs are affordable. Good quality human hair wigs cost as little as $ 60. You can buy Julia best quality human hair wigs with the biggest discount. But the best synthetic wigs are around $ 200. Think of your wig as an item of clothing that you will wear every day. Would you pay so much for a very special dress or suit?
5. If you treat your wig well, you can expect a wig (worn only during the day) to last at least three years.
A good buying strategy is to buy a new one about once a year, and each one is slightly different in length and/or style from the old one. In this way, you can go from a short look to a longer one. When you go from a long wig to a shorter one, just say you cut your hair!
6. If you are not sensitive to what others are saying or thinking, you can make wigs a fashion statement. You can change your "look" daily or even more frequently suit your mood or the occasion during the day.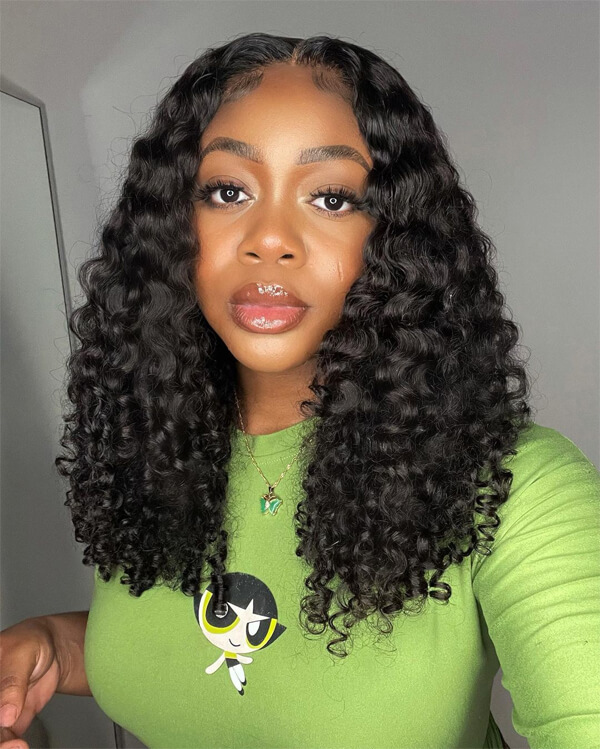 Bad Things About Wigs
1. The things people say. If your hair has thinned significantly when you buy your first wig, the difference will be very obvious.
Most people will be considerate and will only tell you how pretty your hair looks or how young you look.
However, you can count on some insensitive people to announce in a strong accusatory tone: "You're wearing a wig, aren't you?" Be prepared with a daring comeback for them. For example, "Why the hell would you ask such a question?"
2. The only way to change the color is to buy a new wig. While human hair wigs can theoretically be colored, it is not worth the risk of damaging such a significant investment.
3. There may be some activities that you need to give up; for example, swimming.
Chlorine is very harsh on human hair wigs.
Wet hair is heavier and your wig could slip.