An Honest Review Of Julia Blonde Lace Front Water Wave Wig
Check What Customers Are Discussing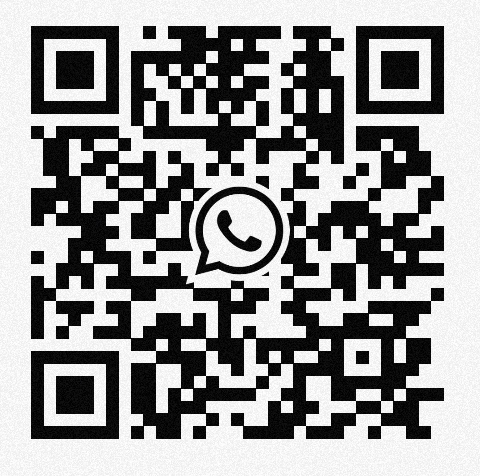 Scan The QR Code
Jan.11,2023
The end of Christmas means that 2022 will pass and 2023 will come. At the beginning of the new year, you can consider changing your style or hair color. According to the research, honey blonde, rich burgundy, and dark purple will be the most popular wig color trends in 2023.
Recently, YouTube sensation AlwaysAmeera put on Julia honey blonde lace front water wave wig in her video, which was praised and paid attention to by many people. Let's judge whether this wig is really worth buying according to Julia's customers' real experience and evaluation.
The Specific Information Of Julia Blonde Lace Front Water Wave Wig
Hair Material: 100% virgin hair, tangle free, no shedding, soft and bouncy
Lace Part Size: 13x4 lace frontal
Hair Texture: Water wave wig
Hair Color: 613 blonde
Hair Density: 150%
Hair Lengths: 14-26 inches
Characteristics: Real hairline,150% Density Water Wave- Free Gift Julia Canvas Bag
Processing Time: Usually ships within 24 hours of order confirmation, excluding weekends and holidays.
Return Policy: 30 days free returns
Payment Method: PayPal, Afterpay, Klarna, ZIP Quadpay, etc.
What Is A 13x4 Lace Frontal Water Wave Wig?
According to the name, the lace size of the 13x4 lace frontal closure is 13 inches across and 4 inches back. The style is water wave hair that combines waves and curly hair. The water wave lace front wig is a real virgin hair, with complete cuticle alignment. Wavy lace wigs can be dyed, curled, bleached, highlighted, or set like hair.
Julia's Blonde Lace Front Water Wave Wig Outstanding Features
Now that we know the details of Julia Blonde Lace Frontwater Wave Wig, let's take a look at the differences between this wig and what customers say about it.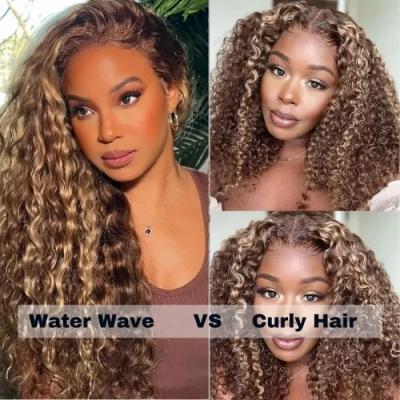 1. Beautiful and Charming
Honey Blonde hair is a warm blonde with light amber, blonde, chestnut, light brown, and even a little red. This is a warm golden tone, but don't mistake it for orange or brass gold. What's more, honey blonde hair color suits almost everyone, making everyone look special, no matter their skin color.
Customer evaluation
1)C******a
Honestly, this is the best wig I have ever bought! !! I'm in love and will definitely buy it again. The hair is soft, the lace is beautiful, and the color of the hair is beautiful and fashionable. If you consider it, be sure to get it, it's one of the best!
2)F******V
The color and curly pattern suit me very well. I don't have any problem with shedding. The seller communicated well, and I will definitely buy again. Absolutely love this hair.
2. Real Hairline
The front lace wig is famous for its natural hairline. It adopts the traditional hat structure, and there is a piece of lace at the front end of the wig, which can move freely in any direction. Coupled with the design of baby hair, it will thin the hairline and make the hair look thicker. In addition, the added texture of baby hair makes the wig look more natural, just like your own hair.
Customer evaluation
B***k
After wearing a headband wig for so long, I finally changed my hair to a lace frontal type. It hardly plucks, fits my scalp very well, and my hairline is more natural.
3. Nice and Attractive Texture
Very similar to other hair extension nicknames, the name Water Wave Hair indicates the type of curly pattern made by the hair factory. Wavy hair is a unique pattern of virgin hair, which combines the appearance of curly hair and wavy hair to create a natural appearance. As soon as you appear, you will attract the attention of the audience.
Customer evaluation
1)A***c
This hair is absolutely beautiful, its length is very accurate, it is very full, and its pattern is excellent. Please buy this wig, and you won't regret it! ! The seller is very good at communication and keeps me updated during the whole shipment process. There is hardly any shedding, and the touch is very soft.
2)T**********s
I love this hair too much! Curly hair is very clear, soft, and full, but very light. It's of good quality, and the lace easily blends into my skin. All I did was spray it with water and add a little curly mousse, that's it. And it won't bubble during the day.