All You Should Know About Perms
Feb.05,2018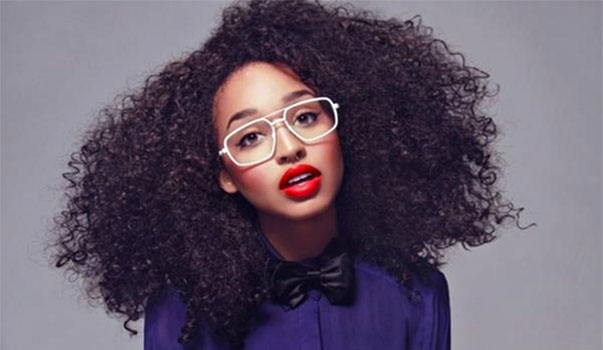 You may even have had dreams about having bouncy, soft curls every day or having straight, frizz-free hair when you wake up in the morning! If this sounds like you, you may be considering getting a perm treatment in order to achieve these looks, which your natural hair just won't let you do.
Don't worry, there are a few somethings about the treatment which you need to consider before making the big decision. Keep reading for all of the details all you should know about perms.
All About Perming Hair
Are you considering a curly perm? The first thing you should know is that this curly hair weaves treatment is a commitment. First of all, perform an honest hair check. What condition are your tresses in? Take a sneak peek at the below mentioned interesting information that you should know about hair perming before you decide to give a try to this treatment.
What Is Permed Hair?
Perms are chemicals that are applied to your hair to help temporarily break the bonds in your hair shaft, allowing for a restructuring of the bonds. This allows you to add permanent curls, or for you to remove them permanently. Hair that has been through this kind of processing is called permed hair.
Hair Check
Undamaged hair provides the best platform for hair perming. In order to get pretty curls, your hair needs to be in healthy condition. Even if you have dyed or highlighted your hair in past few months, you will have to wait for some time before committing to perms. The chemical present in hair color weakens the hair. The hairstylists recommend virgin hair for perming because the best virgin hair holds perms best.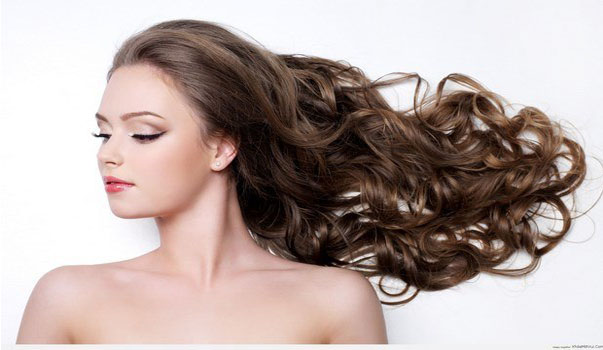 Types of Perms Available
You have two types of perms to choose from digital (hot) perms and cold Perms.
Digital (hot) Perms
It involves an initial relaxing treatment that prepares your hair, taking about an hour. Then, heated curling rods are used to form looser curves and waves. Finally, the hair is put in several rollers hooked to an electronic device that regulates temperature. The process takes three to four hours, possibly longer depending on hair length and thickness.
Cold Perms
With cold perms, the traditional method, your hair is soaked with an alkaline compound before it's tightly wound into smaller curls and ringlets set by rollers. This creates a tighter pattern with a digital perm would. But, as with all perms, the waves will relax and become looser over time. The processing time is two to two and a half hours.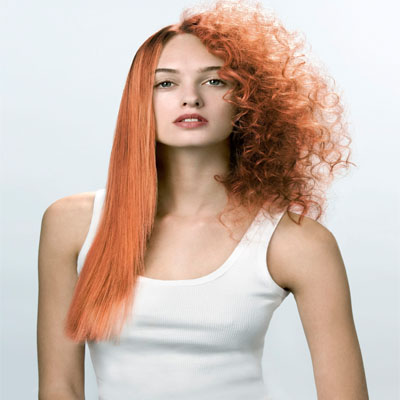 The Pros And Cons Of Each Perming Types
Here are major pros and cons of each which can help you decide which method is best for you.
Digital or Hot Perm
Results
Varying loose waves, depending on roller size
Pros:
Most natural-looking curl

Designed specifically for East Asian hair

Potentially less damaging, as temperature of rollers is more closely controlled
Cons: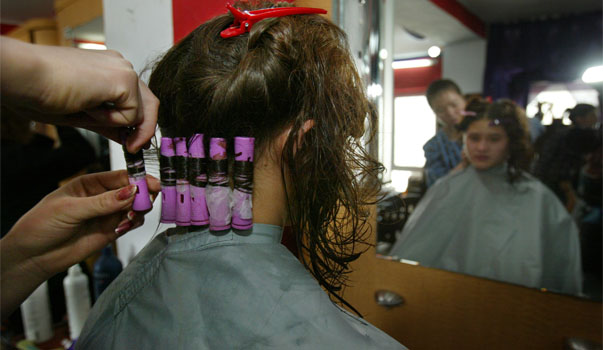 Cold Perm
Results:
Curly when wet or with hair product

Tighter curls, capable of looking like ringlets
Pros:
Works on almost any type of hair
Cons:
Less natural-looking (at first)

Requires more styling products to maintain look
How To Keep Your Perm Hair Frizz-free?
As with any curls, it's important to maintain your new look to avoid the frizz and tangles that come with damaged hair. Here's what you can do to make sure your new curls stay frizz-free.
Treat Your Hair Like Naturally Curly
A perm makes your hair act as if it was naturally curly, which means it needs to be treated like curly hair, too.Choose shampoos and conditioners made for treated hair. Not only will this prevent and reverse the damage, but it will also help your perm last longer too.
Condition And Moisturize
Just like any chemical hair treatment, your hair will most likely be a little damaged after the perm. Make sure to use a conditioner every time you shampoo, and if your hair seems a little frizzy, go for a deep-conditioning treatment to add extra moisture to your locks.
Avoid Blow Drying Your Hair
The heat from a hair dryer can create unwanted frizz, damage, and split ends. If you need to blow dry your hair, try to wait until it's mostly dry and use a diffuser to keep the curl without the frizz.
Stay Away From Heat
Straightening your hair can not only create frizz and damage, but it can also loosen your curls. While some heat is okay, make sure to use plenty of heat protectant when straightening to make sure you don't damage your gorgeous curls.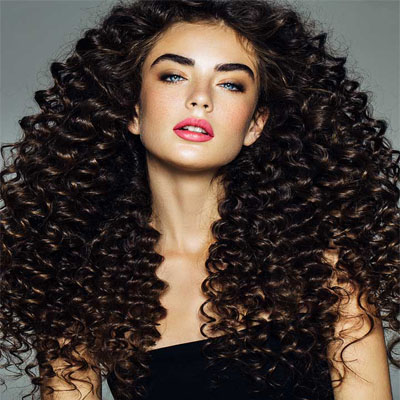 Are Perms Bad For Your Hair?
The simple answer is: yes. It's never a great idea to put chemicals into your hair, so you have to decide whether the style is worth the damage. However, if your hair is in good health before the perm, damage should be minimal. And if you avoid brushing your hair and make sure to moisturize it regularly, you can alleviate a lot of the harm.
Tips On Making A Perm Last
Don't dye your hair for two weeks before and after you get a perm.

Invest in shampoos and conditioners made for curly hair.

Moisturize, moisturize, moisturize.

Wait for two days after the perm before washing your hair.

Don't comb your hair for the first 24 hours.

Avoid putting your hair in a ponytail before washing your hair.
Julia Curly Hair is 100% Human Remy virgin hair. These curl hair waves are luxuriously soft and bouncy! Our Brazilian body wave hair is easily blended with most hair textures and Permed easily! You can try it!
Perms were all the rage in the 80's and they are still popular today! There you have it! Everything you need to know about perms. If you want to perm your hair, you should use the best virgin hair bundles to achieve your curl looking.