All You Need To Know About Lace Frontal
Aug.29,2017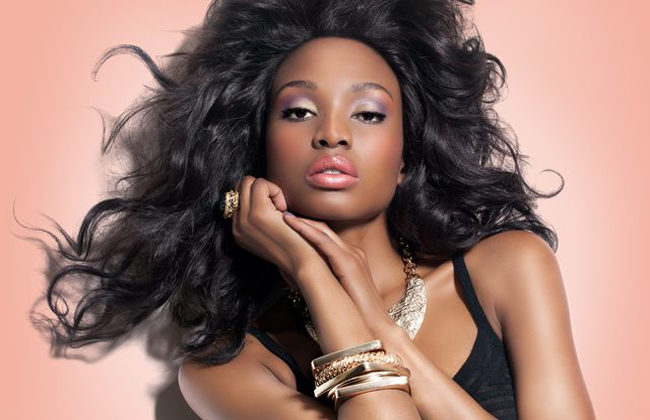 Lace Frontal is preferred popular and hot weave hairstyles among African American women. It is a new hair trend among fashion women today. Some women who care about human hair products may have known much about lace frontal hair, some of you may still don't know. So I am going to answer all of your questions in regard to lace frontals in this article.
The Contents
2. Should I get a lace frontal?
3. Will a lace frontal protect my hair?
4. Will a lace frontal take my hair out?
5. Are frontals installed with glue or are they sewed in?
6. Lace frontal VS lace closure, what is the difference?
8. Can I wear my frontal on vacation?
9. What is the maintenance needed for a frontal installation?
10. How long does a frontal installation last?
What is a lace frontal?
Lace frontals complete the desired look of a sew-in hair weave by closing off the install, eliminating the need to blend and leave out. It's the "finishing piece" that completes a full head of weave. It's a recreation of the hairline that is essentially a protective style, giving your hairline and edges a break from the tension of sew-ins. Lace frontals spread from ear to ear frontal and range from there is only one part of having the option of partying your frontal anywhere you like. The weft lengths all tend to be around 13 x 4 inches, but there are frontals with lengths of 13 x 2 inches or 13 x 6 inches.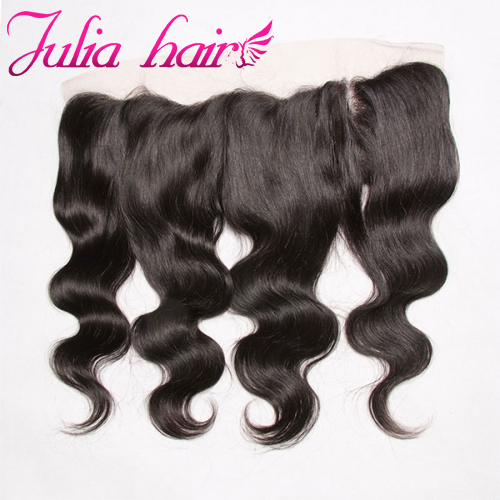 This is a common light brown lace frontal, now we have a transparent lace frontal, the difference between light brown lace frontal and transparent lace frontal is the lace color. The transparent lace frontal's lace is transparent which is invisible and undetectable. Hair vendors use it to make transparent lace wigs get more and more concern in the hair market.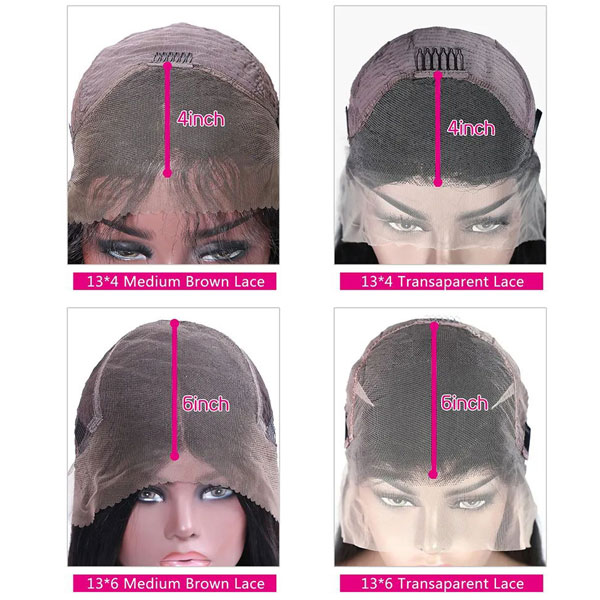 Should I get a frontal?
The simple answer is: it depends. Lace frontals are for people who don't have hair edges, they're not really for people who have full edges because it's a substitute. Notice I said FULL, so if you have hair edges, and still want to try a lace frontal, you can and with great results. I definitely suggest frontals, they're the only things I wear. But the frontals are a lot of work. Often times, people will get a frontal install thinking that it is similar to a lace closure in the sense of easy maintenance, but this is very untrue. If you are one that goes for regular hair appointments (meaning every 2-3 weeks even with a sew-in install), then yes, you should try a frontal. If you're also someone that doesn't live a very active lifestyle and doesn't sweat much, you should get a frontal.
Will a frontal protect my hair?
Sure, it can. It all depends on your upkeep, if you get the proper maintenance, proper install, and if you remove your frontal properly. It won't hurt your own hair, while it can help you protect your hair.
Will a frontal take my hair out?
No, it depends on how you remove your frontal. You must remove it properly. If you remove your lace frontal as you should, you will have absolutely no problem, you might even see some growth in your edges. But if you snatch it off, yes, your edges will come out, but if you use the suggested products, you will have every single edge that you started with.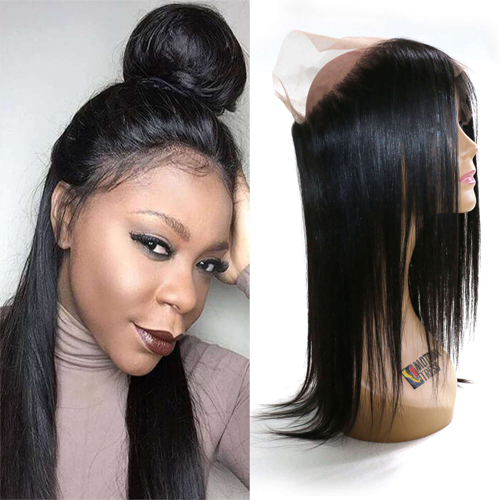 The picture above is 360 lace frontal, it covers all the edge of your head. you can part sideway, middle part, or other parts you like. you can use it to make a bun, half-up half-down, and high ponytail. 360 lace frontal can be used to sew a 360 lace frontal wig or used directly in summer.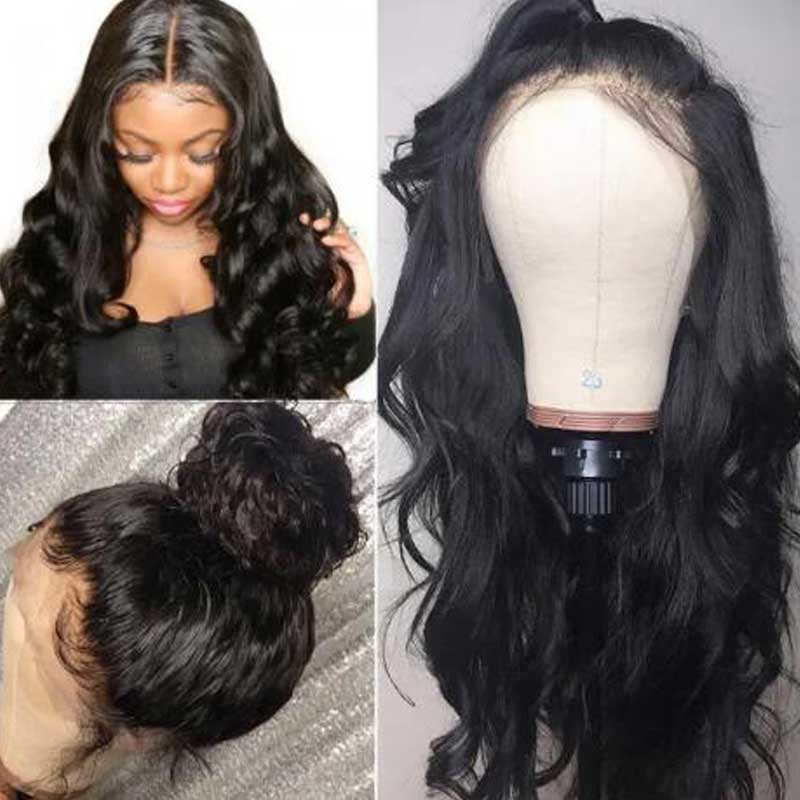 Are frontals installed with glue or are they sewed in?
Frontals can be installed both ways. They can be installed with glue or they can be glueless. It all depends on the technique requested and most importantly the technique offered by your professional stylist.
Lace frontal VS lace closure, what is the difference?
The difference between a lace frontal and lace closure is the size. Lace frontals are bigger mainly because they run ear to ear to cover the entire hairline. Lace closures are smaller because their main purpose is to close off an install, the main reason why they are called closures. Closures typically only cover a horseshoe size portion at the front of an install.
Another difference between the two is that lace closures are sewn into place while lace frontals are meant to be bonded in place. However, it is possible for a skilled hairstylist to sew a lace frontal behind the hairline using invisible thread. I personally prefer the sew-in method, but it is important that you choose a method that will respond best to your hair.
Can I reuse my lace frontal?
As long as you take care of it. As I mentioned, it's very easy to put a hole in it or ruin or damage the hairpiece. Remember it's an investment, take care of it as much. As long as it's not cut up and the adhesive is all removed, feel free to reuse your frontal as many times as you like.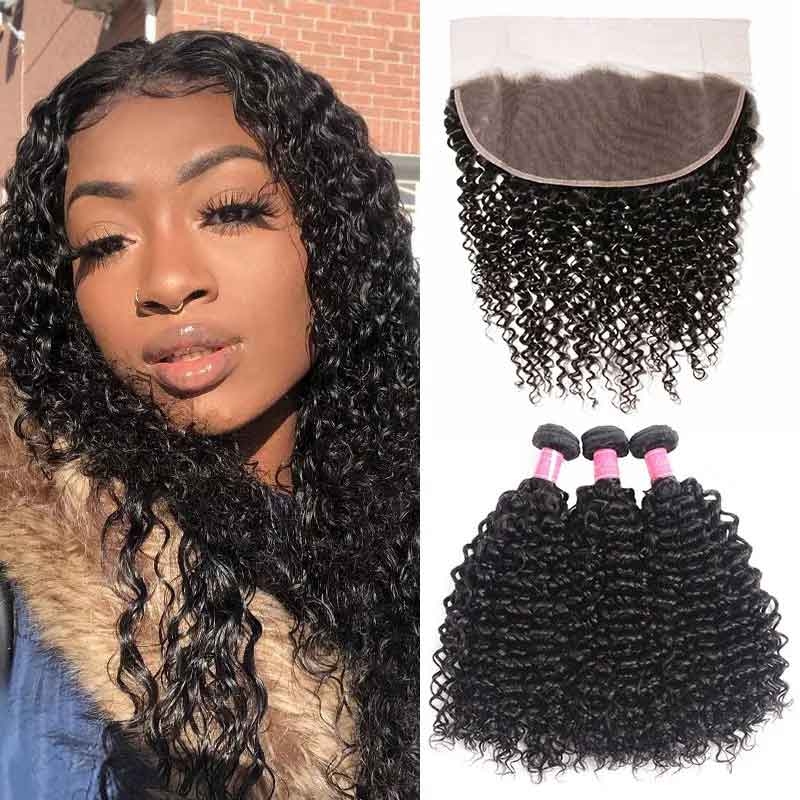 Can I wear my frontal on vacation?
Yes, you can wear it on vacation, your frontal can even get wet, but it can't get soaked or drenched. So that means, don't go snorkeling without headgear or expect to get dunked in the pool with no repercussions.
An example for you, if you get in the water or get dunked or something of that nature, just make sure you don't tug on it, pull on it or comb it excessively. Instead, comb all your hair to the back, press down on what's lifting, and tie a scarf on your hair. Do not remove the scarf until the area completely dry's. If you do this, your frontal will stay in place and look fine.
What is the maintenance needed for a lace frontal installation?
Be very gentle!!! Do not comb, brush, or tamper with your frontal excessively. Do not stick anything in it. This is a very delicate piece. The frontal is pretty much a net, so you have to be very careful, it is very easy to put a hole in it.
How long does a lace frontal installation last?
It depends on how you perspire. If you perspire/sweat a lot, it is not going to stay on if it is installed with glue/adhesive. Frontals are not for people who sweat in their heads or are really sweaty. If you sweat a lot, it's not for you because it is not going to stick (if glued). Adhesive and sweat don't go well together. But overall, frontal installations should last 2-3 weeks (if glued).