All You Need To Know About Kinky Human Hair
Nov.14,2019
Whether you have just begun your kinky human hair weave journey or you are considering it, I am sure you have all of these big plans for your hair, right? But wait! Today, we will share with you the kinky hair. Follow Reading!
The Afo kinky hair is one of the most popular hair weave that girls like most. As for its popularity, I think that afro kinky human hair weave looks and feels most like the African American's natural hair.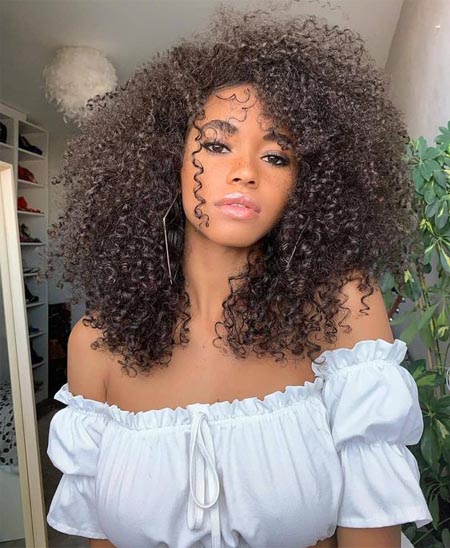 What Is Kinky Hair?
Kinky hair is also named afro kinky human hair, it describes the curl pattern of hair, like curly or wavy and in this case, kinky hair means tightly curled hair or really tight coiled hair or hair with no curls but zigzags instead. "Coarse" or "fine" describes the thickness/texture of hair strands. Having kinky curls does not automatically equal having coarse hair strands.
Types Of Kinky Afro Human Hair
Kinky Curly Hair Weave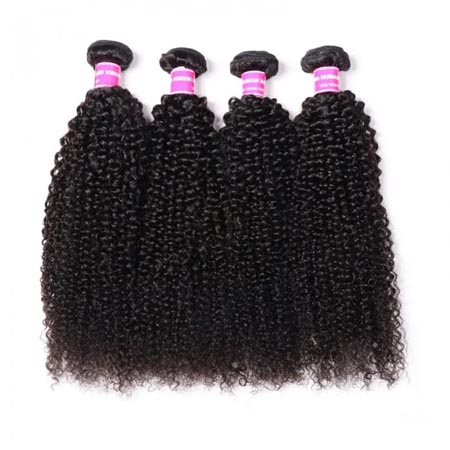 For black women, kinky curly hair is a necessity. Because this hair looks more natural in black women and matches their original natural hair. Bold, beautiful, and naturally voluminous, kinky curls wind up and out. Yet the tighter the curl, the more difficult it is for oil from the scalp to travel the length of the strand.
Kinky Straight Hair Weave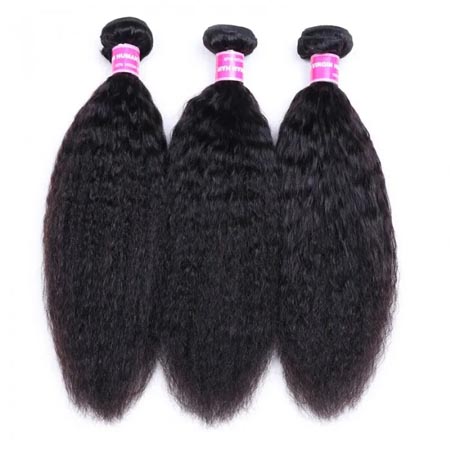 Kinky straight hair weave, also known as a blowout straight weave hair, has become one of the most popular hair textures across the globe. It is natural Looking and soft, kinky Straight hair texture moves freely and gives a naturally flawless look that mimics your own locks.
The Pros And Cons Of Kinky Hair
With kinky human hair being the biggest trend, having it seems glorious. However, like any other greatest thing, there is always a negative and positive side to it.
The Pros
Versatile - Twist outs, braid outs, crowns, wash and go's... There is a never-ending list of hairstyles one can try out when they're natural. You can quite literally be a new person every day of the week.

Looks Thicker - Even if your texture is fine, it looks thicker than straight hair because of the curls and kinks.

Facing The Rain - Sometimes when it starts raining while our natural kinky hair is out, we simply let the rain do its thing. Our hair doesn't always turn into a giant fuzzball immediately after getting wet, so we'll keep calm and let things be.
The Cons
It's Dry - You have to up the moisture a lot because of the curls and coils and how natural oils have to travel down the hair strand.

Tangles - The kinkier the hair, the more likely it'll tangle on itself. And the longer it is, the more detangling time you have to factor in.

Shrinkage - Although shrinkage is a good sign that your hair is healthy and elastic, it can get frustrating if you've spent hours the previous day to show your true length only for it to shrink from humidity.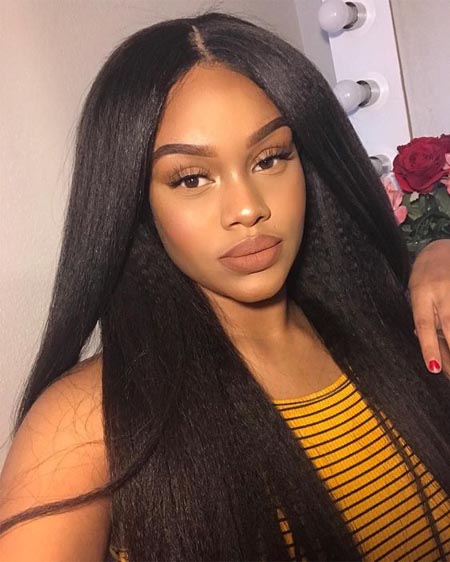 How To Take Care Of Kinky Human Weave Hair?
Because kinky hair is dry by nature and therefore breaks easily, it needs added moisture, daily. Dry hair breaks…well, moisturized hair is supple and has elasticity. The key to keeping these natural locks healthy, shiny, and beautiful is to moisturize every step of the way.
Start with a creamy, sulfate-free, moisturizing cleanser, follow suit with a super hydrating conditioner, prep with a rich moisturizer and style with a rich cream, full of natural oils and rich kinds of butter.
Look for moisturizing humectants, natural conditioning agents, and exotic extracts to add moisture to these locks. Avoid mineral, and petrolatum oil and heavy waxes.
Kinky Straight Hair – Keep it Clean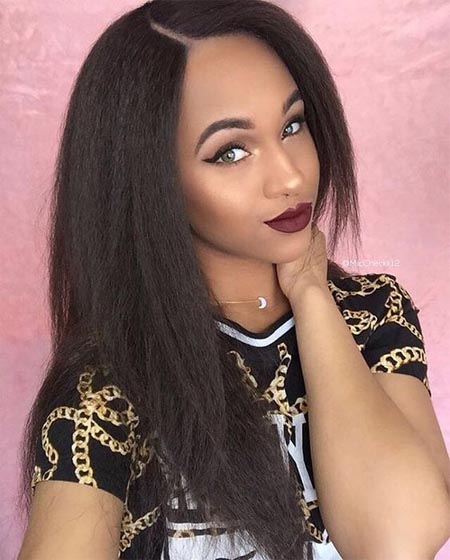 Many women with this hair type find it easy to grow out, and it often has lots of natural shine. The problem is that kinky straight hair becomes greasy very quickly, so you may need to wash it more often and use products like dry shampoo on the days in between.
Recommended Products: Look for volumizing shampoos and conditioners to give your straight kinky hair a little more life. Avoid products that are too heavy or that have too much hold. A good dry shampoo is a must as well, even right after you've showered and blown your hair dry.
Styling Tips: When blow-drying your hair, flip it upside down and use a round brush to give it more volume. After drying, spritz a little dry shampoo on the roots to soak up excess oil – you can also do this before bed on days when you don't wash your hair. If you want to take things up a notch, try using a texturizing product and spread it from root to tip.
Haircut Tips: A blunt haircut is going to give your hair the appearance of being a little thicker. If you have medium or thick straight hair, add some layers to give your hair movement.
Kinky Curly Hair – A Little Bit of Everything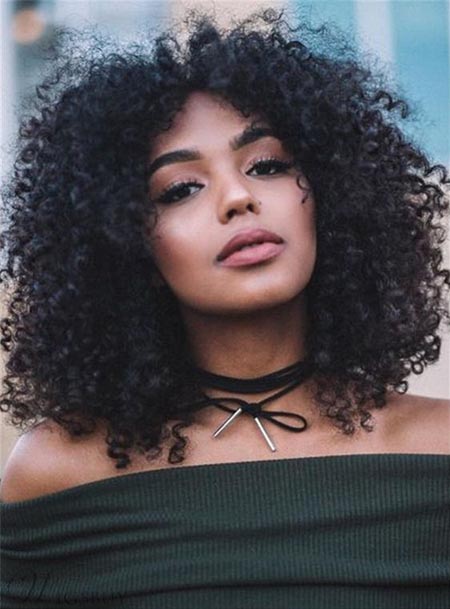 If your hair is kinky curly hair, it may be a bit of a tossup which products do and don't work for you. It all depends on the length and texture of your hair, so talk to your stylist if you need to help to choose the right products or hairstyle.
Recommended Products: The key to caring for kinky curly human hair is moisture – start with a shampoo for curly hair and a heavy moisturizing conditioner. You should also use a moisturizing mask, as often as every time you wash your hair. Other products like hair oils and finishing creams can lock in moisture and add definition to your curls while a light pomade will help with styling.
Styling Tips: Right out of the shower, you'll want to towel-dry your hair to remove excess moisture. Kinky curly hair tends to do best with air-drying because the blow-dryer may cause excessive dryness and increase the risk for breakage. After towel drying, use hair oil or leave-in conditioner for added moisture and to define your curls.
Haircut Tips: Many women with this type of hair avoid haircuts because the shorter you go, the curlier your hair gets. Even if you don't want to remove length, you should still get regular haircuts to keep the ends healthy.